Hello everyone,
Originally we were working with a side-on 2D art style since me and nebster were sprite artists, and 2D artists, at the time. While it originally seemed like a good idea, the drawbacks of using a 2D style were becoming more obvious. With the gameplay and mechanics we have in mind, restricting the player to two axis would be extremely limiting and would not tie in to the eventual AI system well. By introducing a third axis, it would improve gameplay and allow for the game to be brought more in line with the mechanics of barricading, dealing with AI break-ins, farming and general movement.
I have included an early render of the living room, recreated in isometric 3D.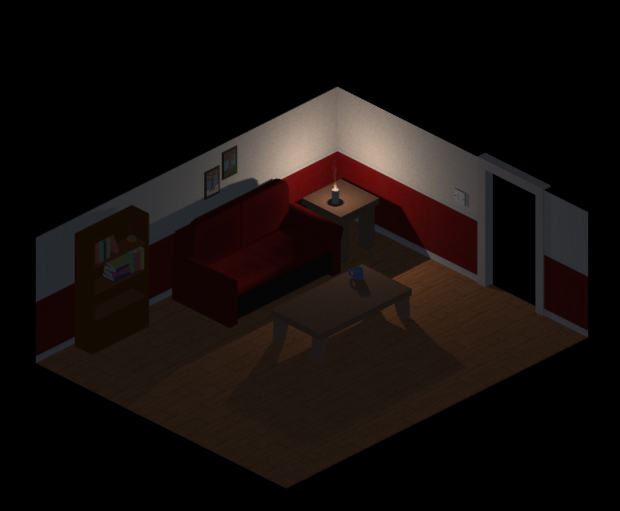 As you can imagine, the move to 3D means that it now takes a considerable amount longer to create the environment and art assets. I have more experience with sprites than 3D models and textures so at the moment this is also a learning experience for me. However as we have no time restriction on the project, it means that I can put far more detail and interactivity into the game, which I love the idea of. I am very happy with how the look of the game is turning out and I personally think it is a vast improvement over the 2D style.
I am now devoting more time to the project so look forward to seeing more art and news than usual.
See you guys next update,
TheRealJebus - Project Lead