Some of our backers and forum comments noted that they felt the pixel arts backgrounds were too 'barebone' and simplistic for nowadays' tastes. We heard your words -- we want our players to have the best experience they can have, and that's what we're going to do. After a few days work, we upgraded the combat background from the previous: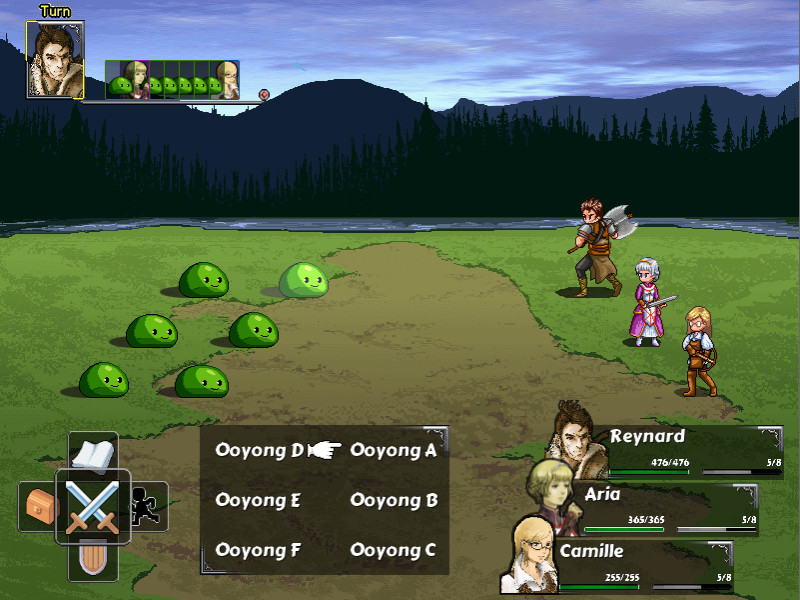 Sketching it out
Everything started out with a piece of paper and a pencil. Our concept artist sketches out the background manually and edits the little things we asked him using rubber eraser, just like old times. The result you can see below: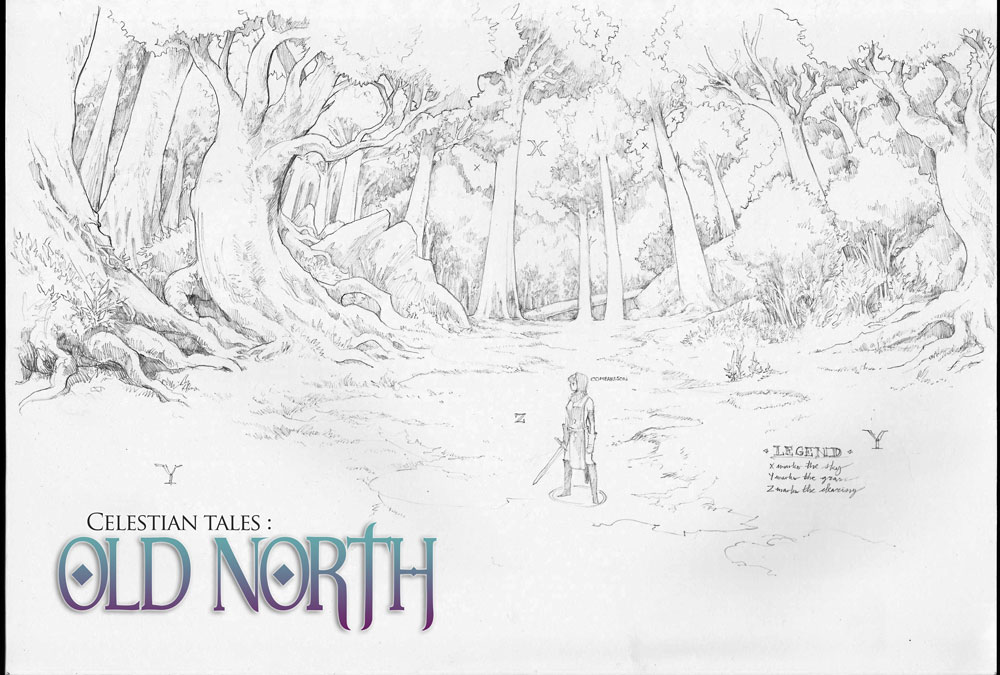 Traditional Coloring
After it's scanned, the sketch was traced onto thicker paper and colored manually using water, paint, and brush. When we say traditional coloring, it totally is. Our dedicated colorist was used to making artworks as arts, not game assets, and the result of her work was stunning.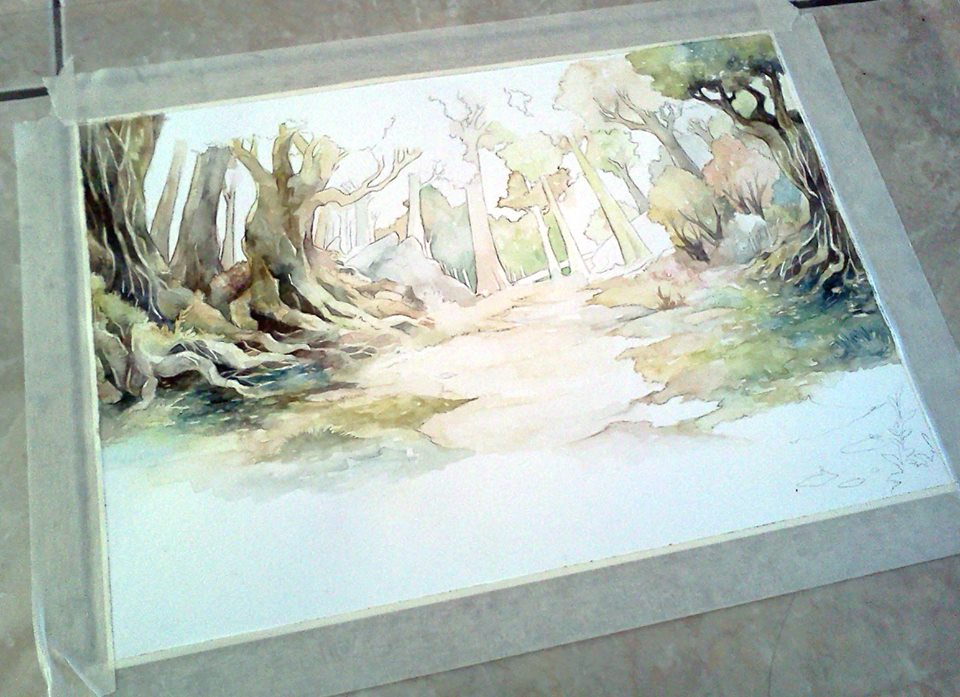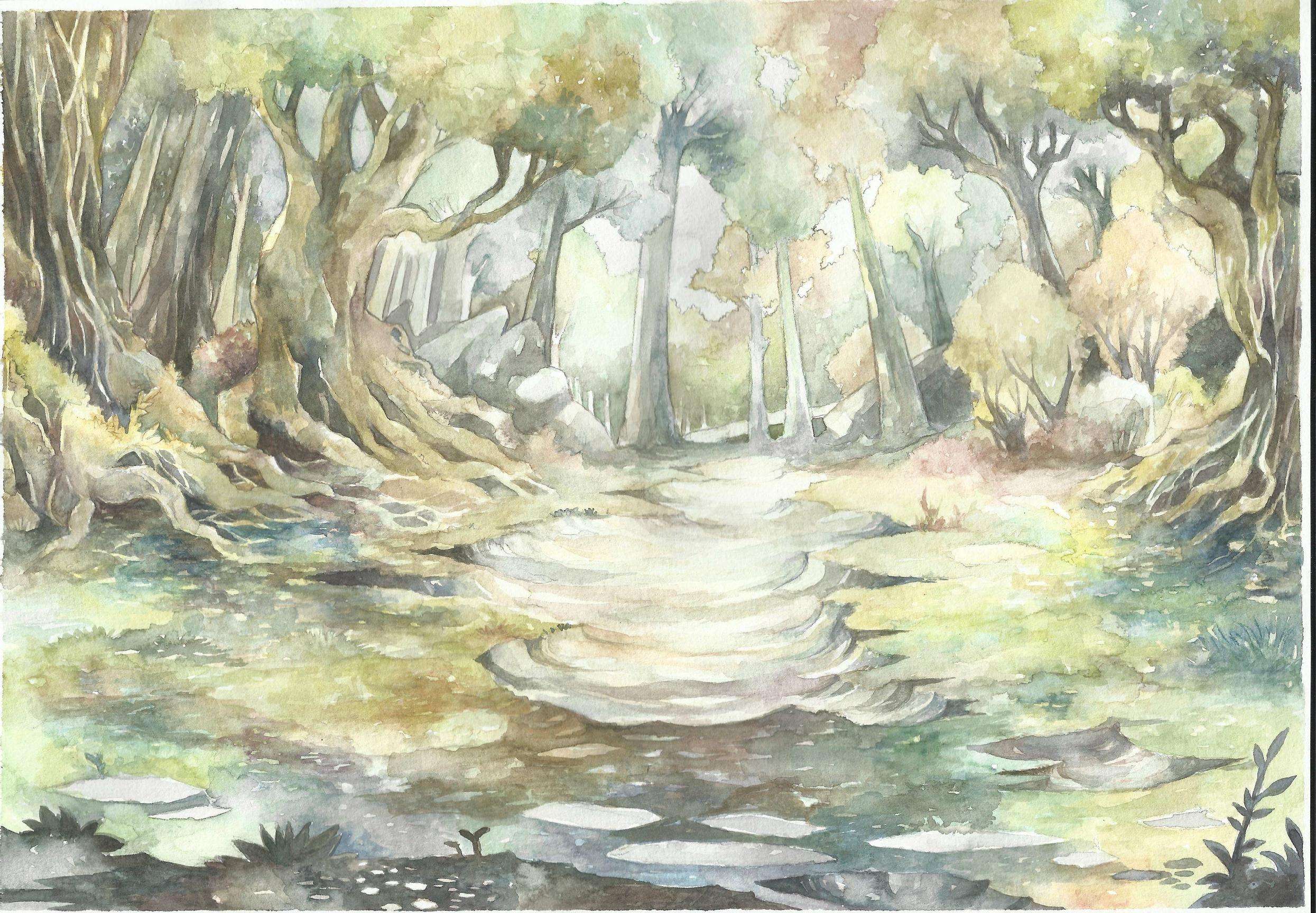 Digital Coloring
As beautiful as it might look, we'll have to tone it digitally again. The colorful mix might get tiring in a game you'll play for hours, and we'd want the combat sprites to be the center piece, not flooded down by the background itself. The tone of the story is also darker and grittier, a background this bright wouldn't fit that feeling. Also, that crevasse in the middle of the image gets weird when combined with the attack animations designed for flat surfaces.
The original piece of the artwork shown above (A4, watercolored) is one of the rewards available for our SAGE tier backers.
After a digital retouch and the addition of pixel sprites to compare for end result, here's what you'll see in-game: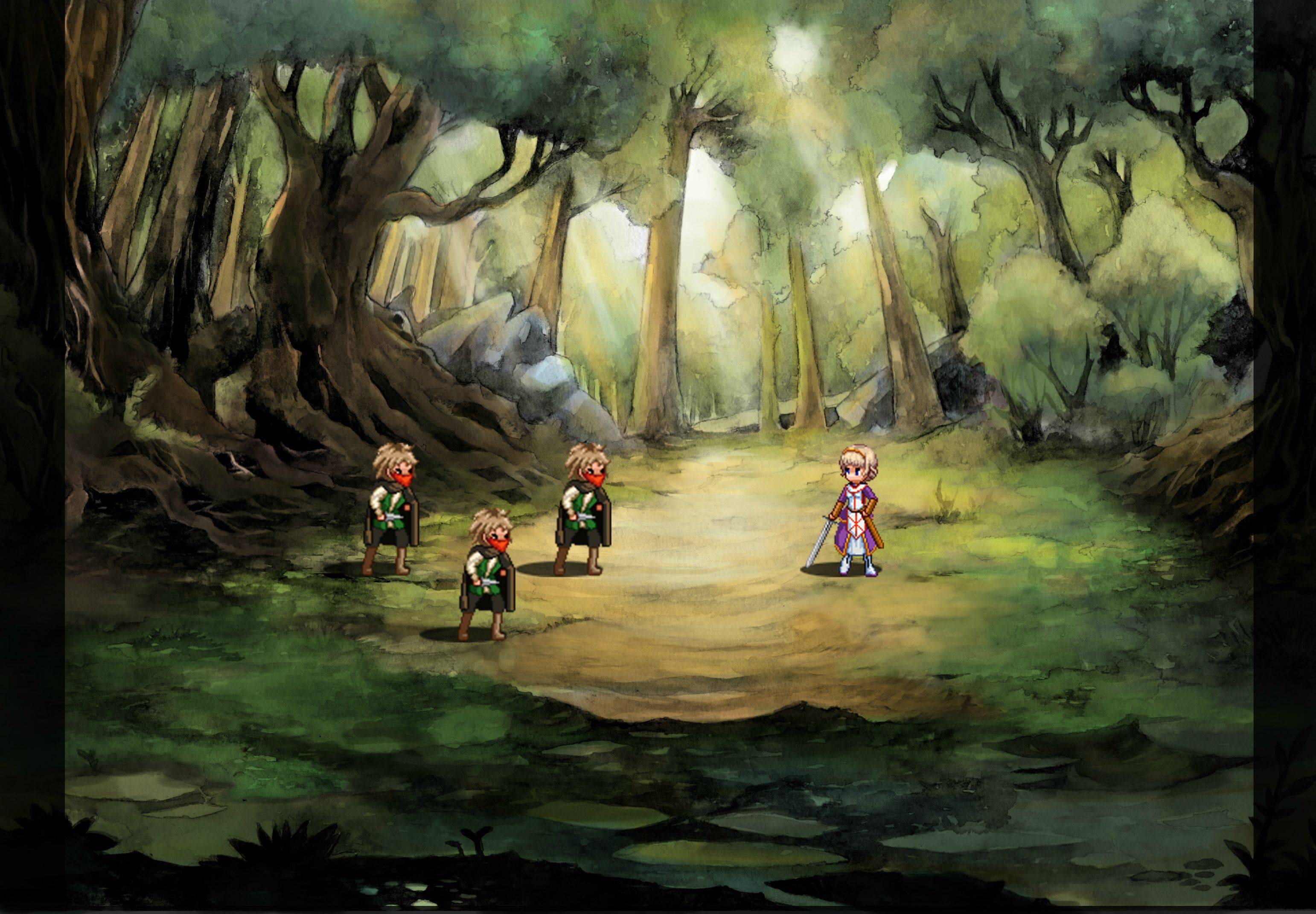 How do you like the changes? Do shoot us some comments below! :D