Hi, guys!
Here's a fres, new screenshot from CATDAMMIT! It shows the backalley location, from the beginning of the level. Here, you can see the 'first kill'. What is CATDAMMIT! ??
✭ arcade game with cel-shaded visuals about a milcoholic hobo cat with a chainsaw
✭ run, jump, hack and slash through the streets
✭ reach spot X as fast as possible
✭ either be a pacifist cat and cause no damage... or destroy everything!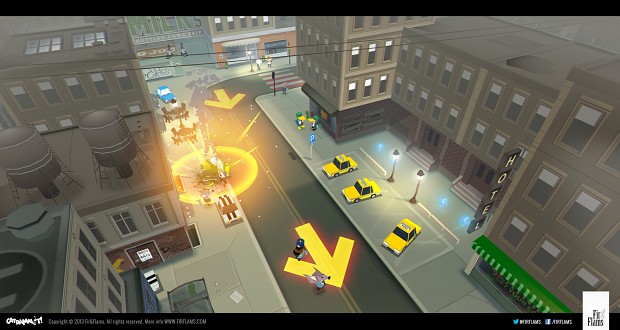 previous screenshots (click to enlarge):
support us: Facebook.com Twitter.com Youtube.com
*special thanks to Simon, from 'Pixel Prospector'