I've been developing this game for around 1 month, but I started from scratch around 3 times, since I didn't like how it looked and main mechanics were clunky. Currently I really like what I have and I plan to cotinue development of this game and finish it till the end of summer. Here's what I've got at the moment:
Simple platforming obstacles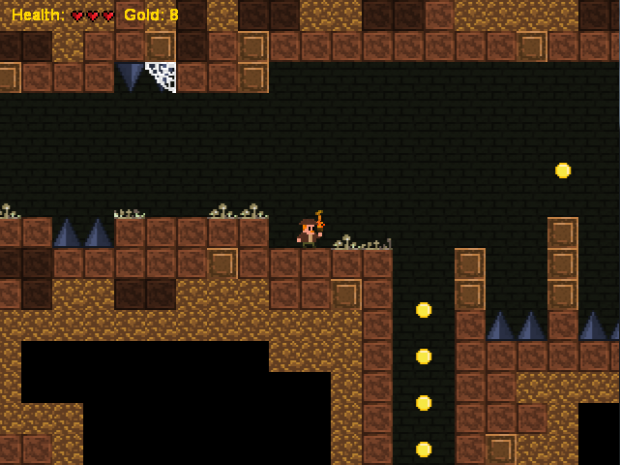 You can place checkpoints at any time, anywhere for 3 gold and teleport back to them when you die or when you want to. This makes level designing more interesting since you can use this to find secrets and solve puzzles.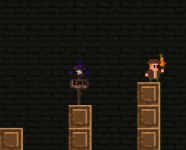 Gold collecting and health
You can pick up gold to buy hp and to place checkpoints. When you die you're teleported back to the checkpoint if you have one or to the start of the level.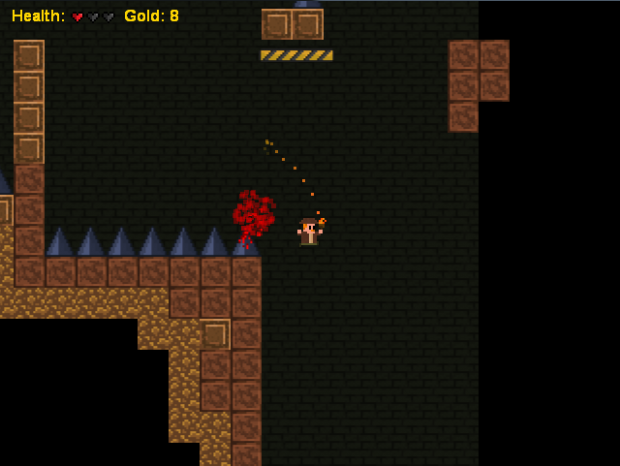 Note that this is just demonstration of early progress of my game. I am really interested in your feedback and ideas. Thank you for your attention! ;)