Carnevil Reincarnated is a Unity remake of the classic Lightgun Arcade machine made by Midway, which believe it or not, was midways top selling arcade machine. However the game is rather obscure, and many of the rights to it are nowhere to be seen since WB-Montreal bought out midway. I was a big fan of the game, and it scared me as a kid, which led me to make a remake of it as I grew older.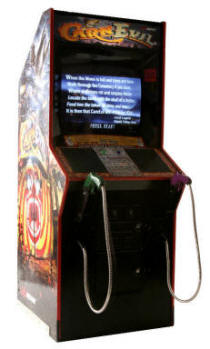 So I present to you, Carnevil Reincarnated, a fan-made recreation. The story is you as a young teen travel to Greenly valley cemetery on spooky sams ghost tour to find out if the local urban legend is true.
When the moon is full
and trees are bare,
walk through the cemetery
if you dare.
Where skeletons rot
and corpses fester,
locate the tomb
with the skull of a jester.
feed him the token
all shiny and new,
it is then that CARNEVIL
will return for you . . .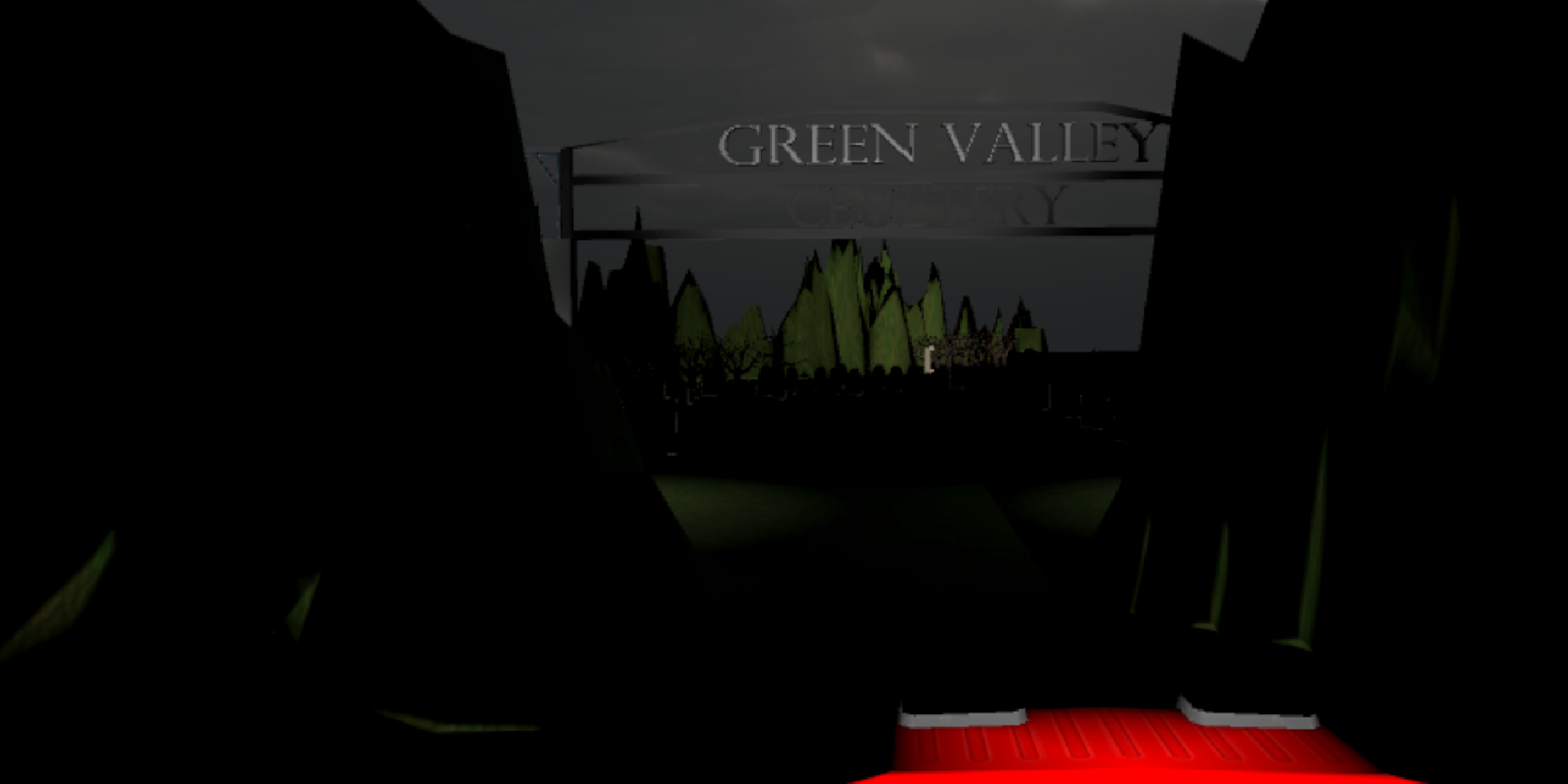 The new remake is a first person shooter featuring weapons such as the Shotgun, the Machine gun, the Rifle, and the Acid Bath. The game is full of undead Carnies who will want to murder you so much that they will give them selves up to get you to have the "greatest time of your life." Explore the different parts of the carnival, such as the Freakshow, with deformed monsters, animals, and psychos.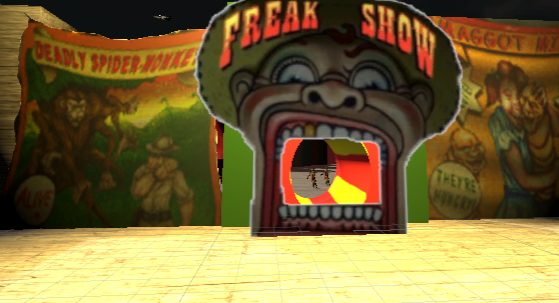 Visit Rickety town, with a bumper car garage, a Bloody Christmas ride, a Big Ferris Wheel, and a Food Court. Of course there's many attendees to help out their such as smiling bob and the guilloteens.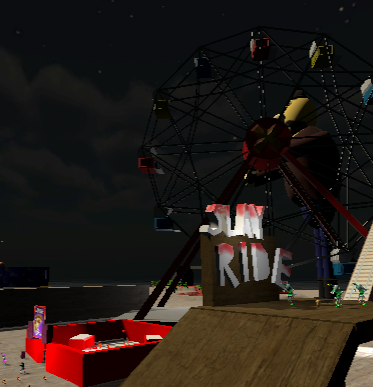 Need a way to burn up? Check out the lava lakes, full of very friendly dinosaurs, and lovely Napoleon Bombers.

Also explore the haunted house, full of old undead farmers who had crossed the mysterious ring master, and were sent to eternal hunger to pay for it. Then travel through the chamber of horrors, full of self harming lunatics who love to tourture themselves, craftily picked from the worst asylums.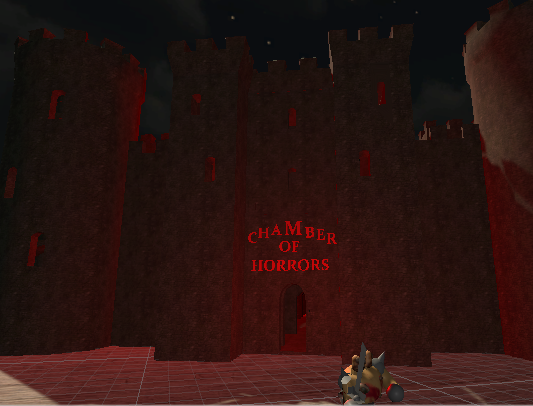 I wonder what the big far off area behind the place houses. Once you've beaten all the bosses travel to the main attraction, the three ring circus in the big top tent. We hope the clowns will entertain you, before making you the main event! Check out Carnevil Reincarnated here: Indiedb.com