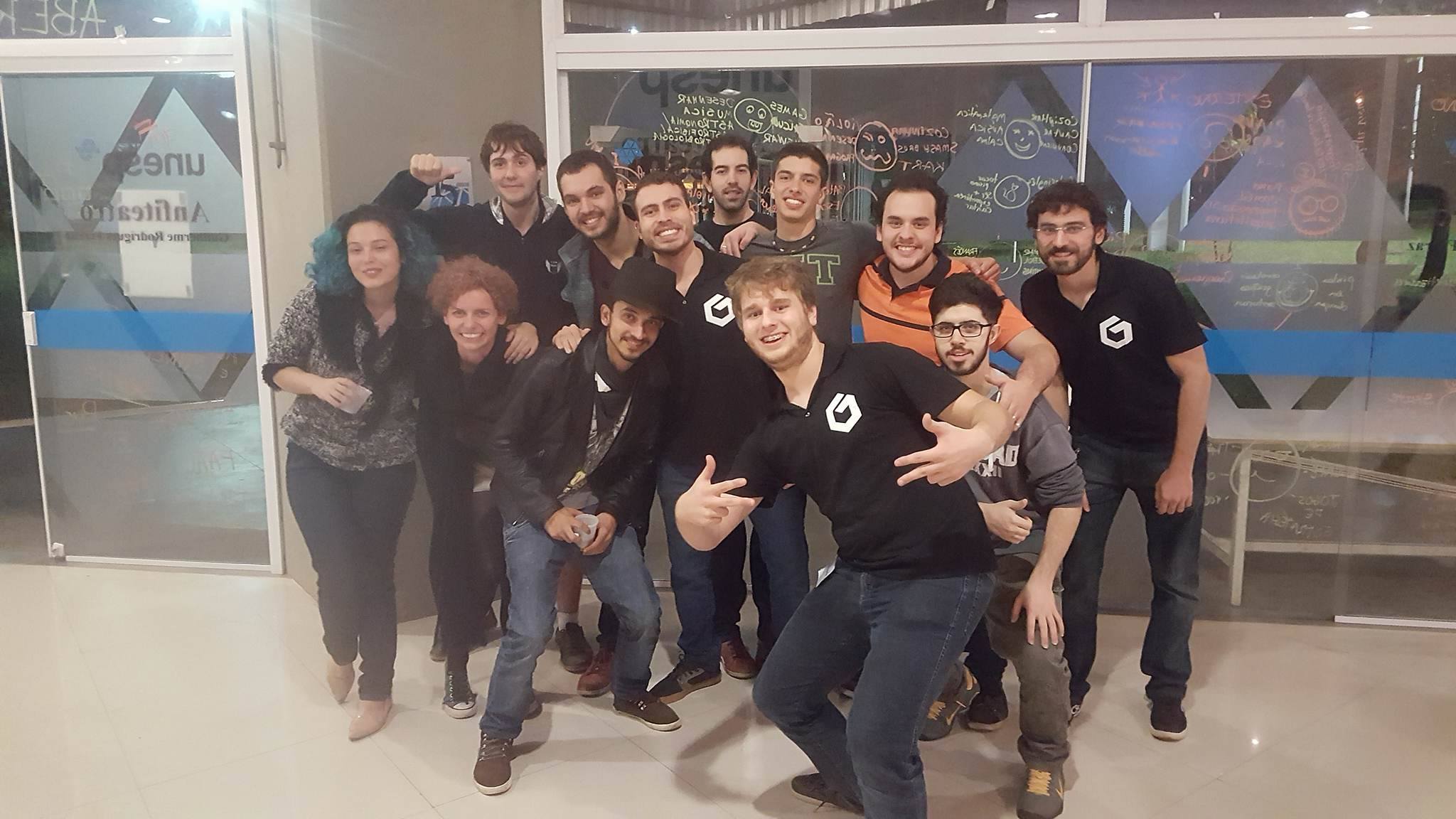 The team responsible for all the hard work. Team Blaster Lizard alongside the Gamux Team, that has recently signed a partnership with us for future projects. I'm the one with the orange T-Shirt :), and also the BL CEO and Creative Director of Canis Lupus Game.
So the Bruhack event is over, and it passed almost a month since we've got the opportunity to showcase our Games/Projects under development, and our future idead that we plan to start developing during the coming years. We can't tell how amazing this experience was for all of us in the team. We'll never forget the incredible feedback and support that we had through social media and the fans/viewers that followed us live on Facebook and replied to our updates in the social medias.
This was a phenomenal event, that enpower small indie developers to show all of their creativity to the public. We had 5 playable demos and more than 15 games showcased during the entire event. Once again, we wanted badly to thank all of you that have been following us since the first time you've heard of us. Our feedback, your support is what motivates us to keep strong and searching for the best opportunities to deliver a good game for all of you.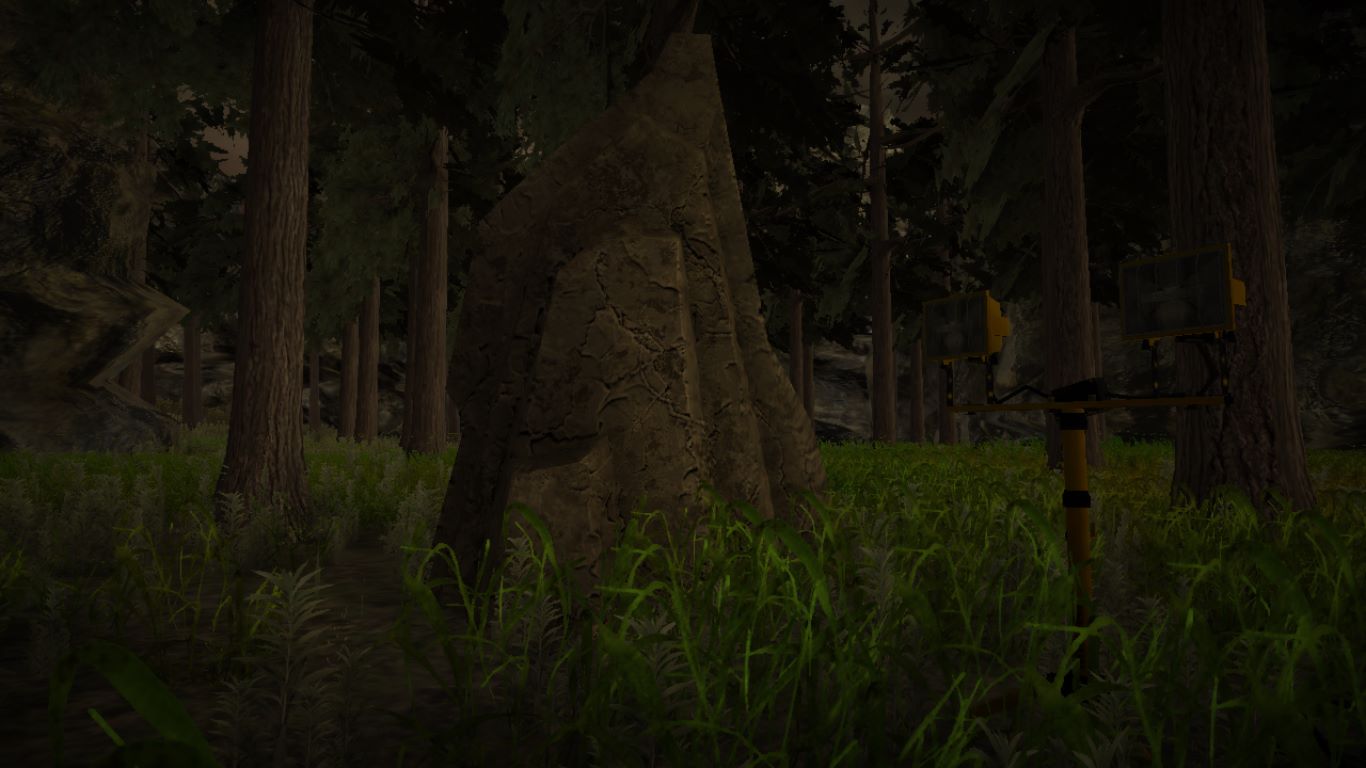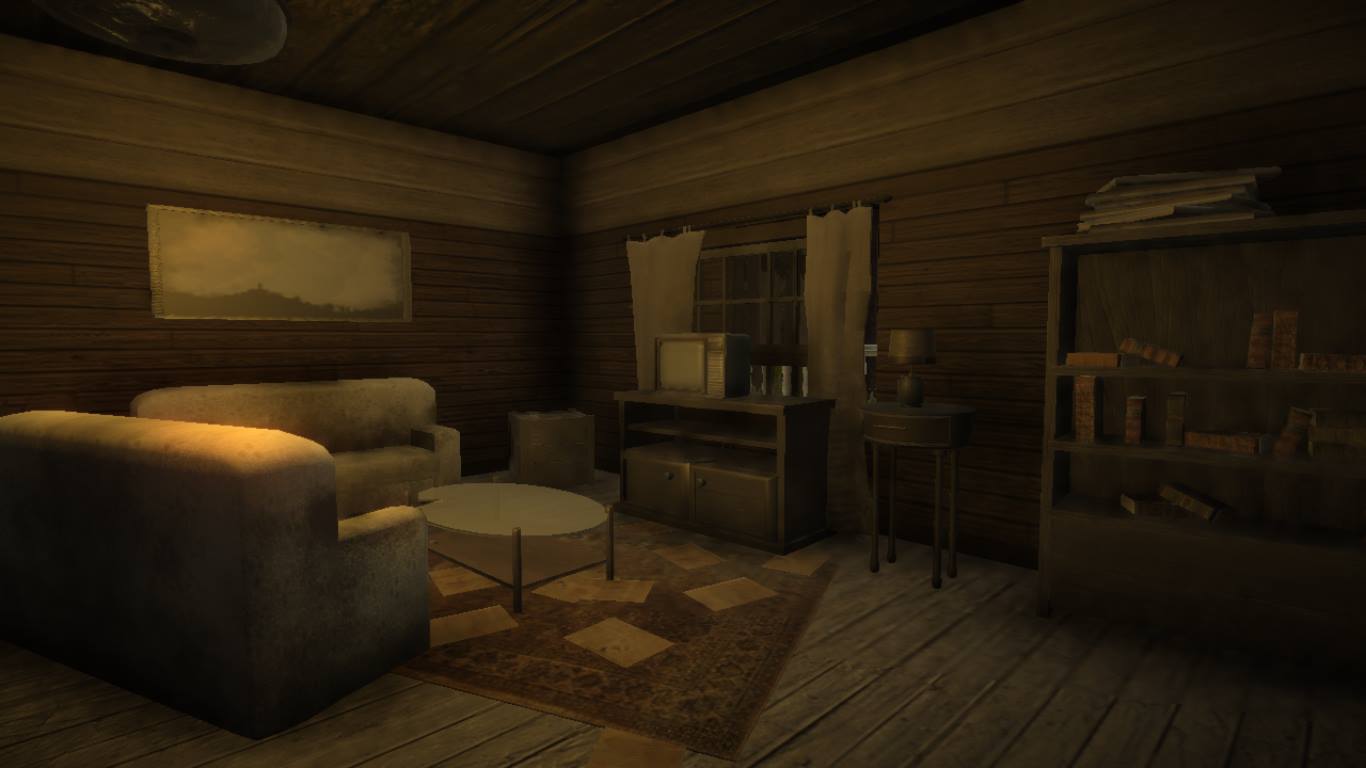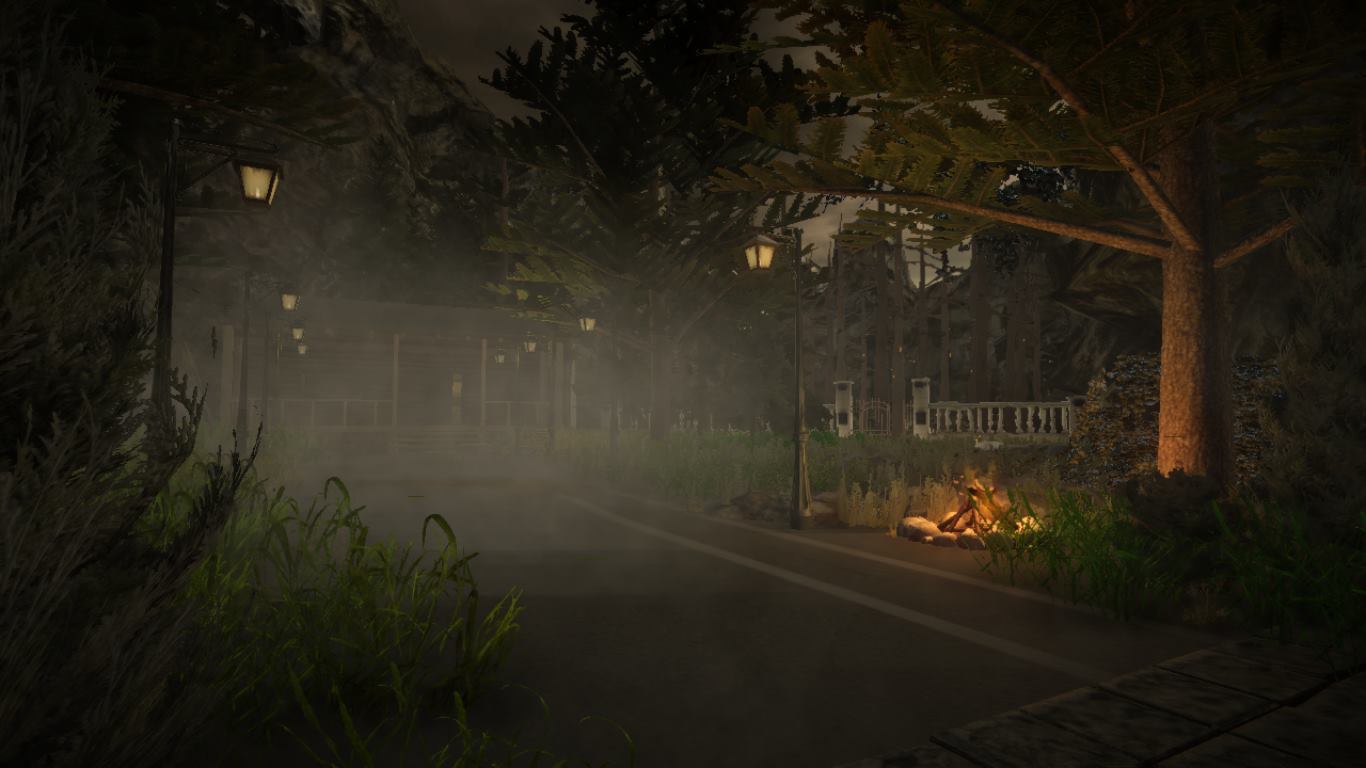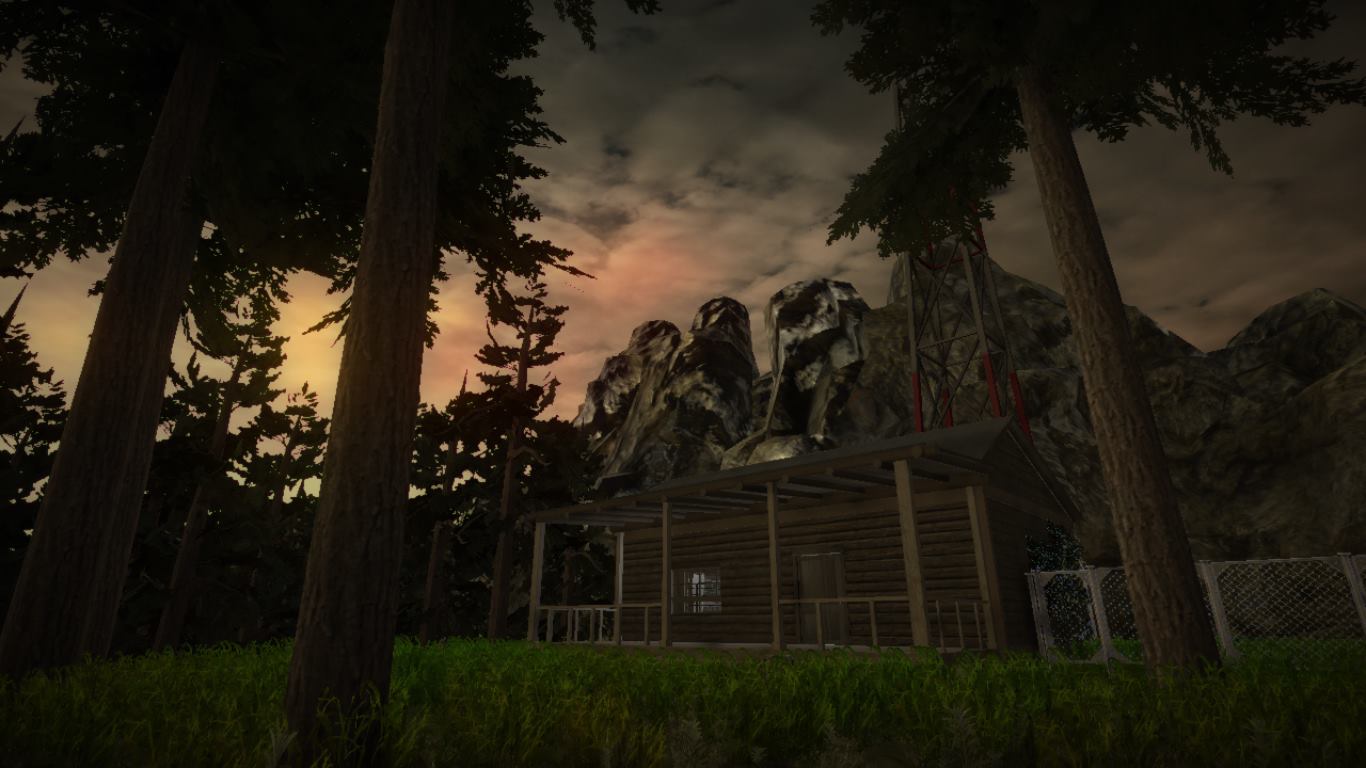 Canis Lupus Official Screenshots from the Bruhack Closed Demo build (17/06/2016), running on Ultra Settings. Might look different from final version.
Well, but now comes the most important part of this new update. During the event, we've talked more about this game, Canis Lupus. We've introduced how we wanted to slightly change the horror concept of the game, that we've created so many years ago, to an entirely new style. We've been studying a lot of different effects that this new style could approach and all the potential that it could have if implemented the right way. The first time we've announced this game here on GameJolt, Canis Lupus was a fast-paced psychological horror game.
Now, we changed its play style almost completely, but without letting the game to lose his identity. Canis Lupus would become a slow-paced adventure game, with RPG elements and an horror theme. We wanted to change this perspective of horror that Canis Lupus had long ago of having to deal with horrendous creatures to a more personal one. You will have to fight for survival with people that most of the time you don't know if you can trust. The real treat can be right under your eyesight and personal emotions of each character would have a much more meaningfulness now.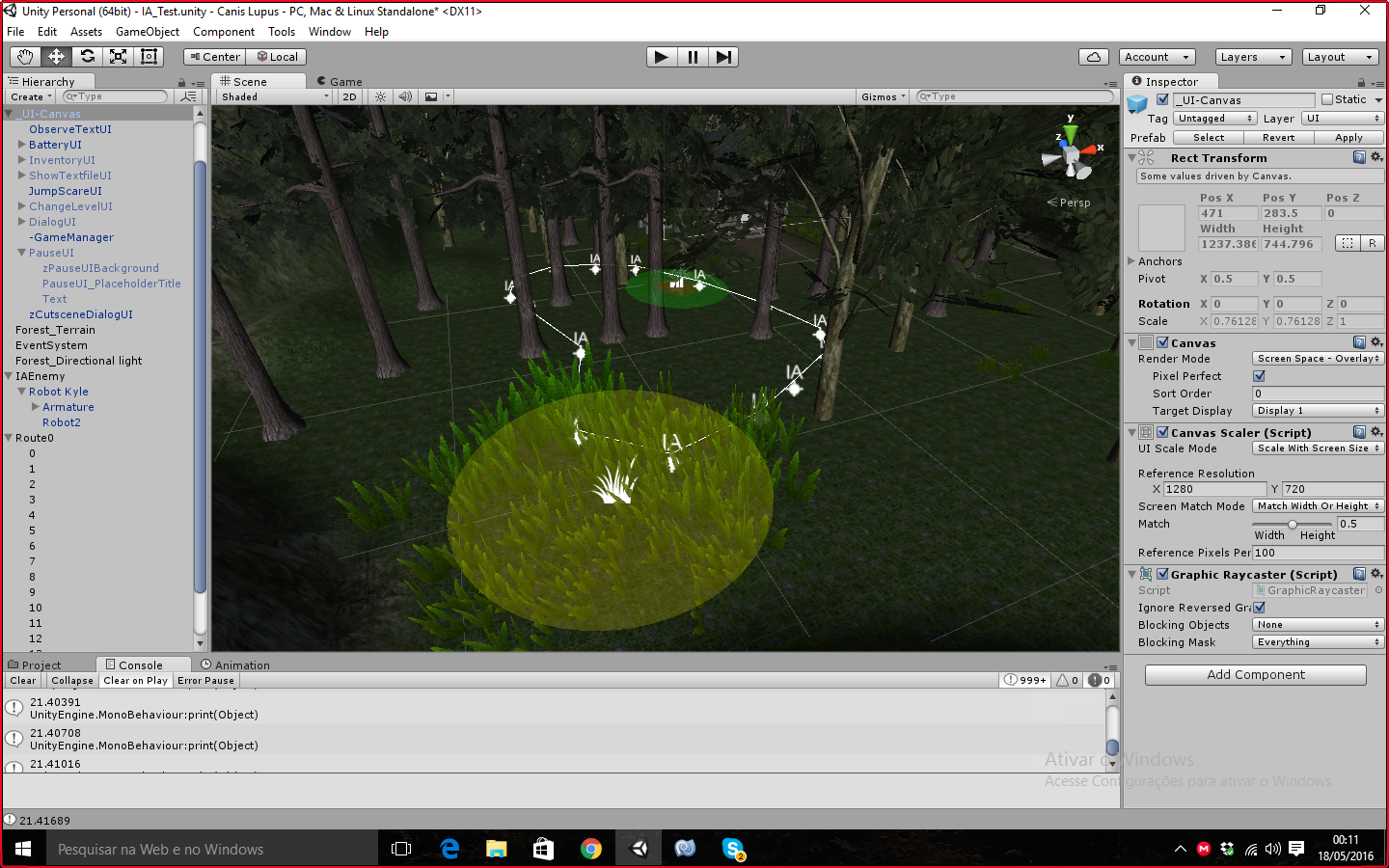 Early AI prototype for Canis Lupus demo called "The Golden Garden", designed for the BLASTER LIZARD EXPO showcased that occurred during the Bruhack event.
Even Canis Lupus still being under early development, we've been able to show, for the very first time, the game for the major public and surprisingly the feedback was incredibly good. The last time we've showcased the game was today, at a Game School in our city. We've talked more about Game Development and discussed with the teachers about new ways to let their students to outcrop their creativity to their own projects. The game still has a lot of bugs and that's the biggest reason that we haven't released it yet as an alpha. Most of the features still has a long way to go before being full integrated to the game, working 100%. Yes, we know that alpha versions of a game isn't supposed to run well, but this would ruin all the experience of the game for us. We don't want to release something unfinished, to let it be copied and pasted in another game later on. Canis Lupus still is a fresh experience and we work hard to make it right for you guys.
What we can say is that by the end of this year and 2017, you guys can expect already a demo to play, and for the following months, we will be releasing trailers, gameplay videos and promotional content for you guys to discover more about the huge universe that we've planned for this game. We from BL think that we've made you guys wait already too long for this game, and we can't hide what we have been planing anymore. Subscribe to this page, follow us on YouTube, Facebook and Twitter, (and on our official website, that shall be reattached soon from mainteance) to follow and the news and updates about CL and our team.

Have all a nice day!