BUKKAKU !
Indie - MMO - RPG - OnLine - browser game project called BUKKAKU is always moving and for now in basic development. Therefore we will be happy if you support us by giving us Like, sharing or subscribe our channels. Every moment we will bring some news about the project and other things. Also we welcome any feedback.

We are preparing elements from various places around the world for the game. We greatly emphasize popular style called Kawaii. That will be combined with horror elements and Mexican styles. Game project i am currently creating will be placed in asian continents "life-style problematics" with a little bit of Mexico.
Finally both good written article and closest with understanding my game concept intention.
Thanks Rahul Shirke !
Bukkaku: A Sharp-Looking Origami-Like Browser MMORPG
by Rahul Shirke May 6, 2016 News
Bukkaku is a browser-based MMORPG project from RZE Studios, the brainchild of Czech developer Lukas Reznicek.
Despite its really, really unfortunate name, Bukkaku is actually a very sharp-looking (see what I did there?) game that artistically blends Mexican and Asian art styles to create an unusual hybrid full of triangles and other sharp polygons that look like they're just begging to give you a papercut.
According to the developer, the game's art style takes the kawaii style popular in Japan, and then blends it with elements of horror (seen above) and Mexican styles. Masks play an important role in the game, as according to the developer, they are responsible for creating your character, and each will come with its pros and cons. You don't have to stare too deeply to realise that many of the masks in the game can be legitimately terrifying with their sharp angles and mean-looking eyes. The characters of Bukkaku look fragmented, broken and chipped off, which is entirely appropriate given the game's title: Bukkaku, which means "to chip off" or "to break into pieces" in Japanese.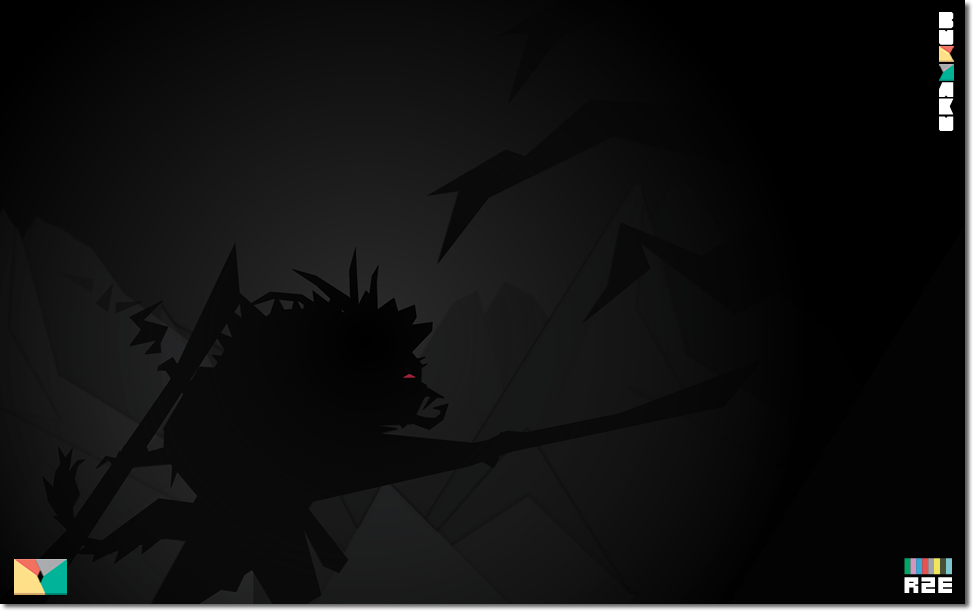 Information on how the game works exactly is very scant at the moment, although it appears to be primarily a fighting or brawling game. On his dev blog, the developer describes the Bukkaku as "Pokemon samurai with weapons and spells" and states that the game's "animal-monsters" will have "unexpected abilities for quick killing".
There's something about Bukkaku that unnerves me, and that is exactly what the developer intends. Its bright, varied colours create an atmosphere of childlike fables and cheer, but its sharp angles and terrifying imagery works to contrast that.
There is no information on when the game will come out, but you can check out the official website andthe dev blog to stay updated on the game's progress. "
from: Ind13.com
Graphical style of the new project is in greater extend purely in vector lines and skewed hexa-lines. Therefore it will contain mainly various crystalline, triangular and sharp edges but rounded shapes as well. Designing in curves allows great many ideas for elaboration. Its actually very close to folding origami, which folding principles is one of main concepts of complexity and beauty in the game.
more on blog.rzestudio.cz

Watch this game to be notified of any updates!
Watch this game to be notified of any updates!Therefore we will be happy if you support us by giving us Like, sharing or subscribe our channels. Enter a join the Bukkaku community.