Hello everybody I'm Tony from 2BAD GAMES, I'm working on my new game BRUTAL RAGE so I would like to show you the game if you have any feedback, questions do not hesitate !
I will post a demo on IndieDB soon so stay tuned !
GAMEPLAY
BRUTAL RAGE is a co-operative or single player scrolling beat'em up game the game is an homage to classic 90s beat 'em ups like Street of Rage, Final Fight,Double dragon etc this game will brings you back to the golden age of arcade games
STORY
In a corrupted city the crime reigns
They agent Kurt and Mac are the best cops of the city
but someone has trapped them !
Embark on a brutal path of blood for retribution
Escape from the prison and prove your innocence
FEATURES
Play with you friend in a local Co-Op campaign
2 playable characters : Kurt & Mac with her own style fighting
6 Episodes and more than 18 stages
Use your rage to beat your enemies and bring the justice
Use a variety of weapons including bats, knives, guns, and more.
Retro pixel art graphics
A lot of brutal fight & cliché (obviously)
SCREENSHOTS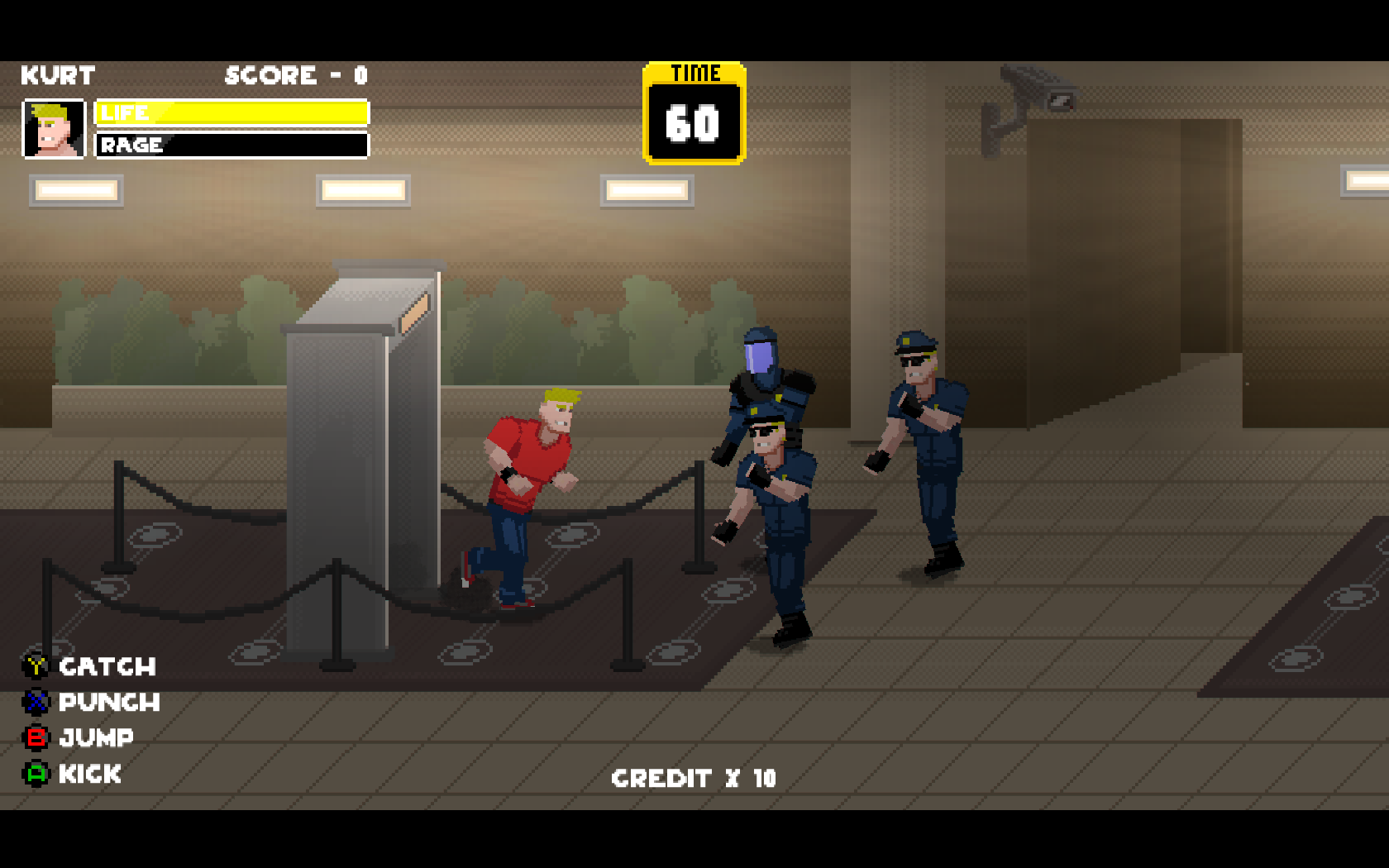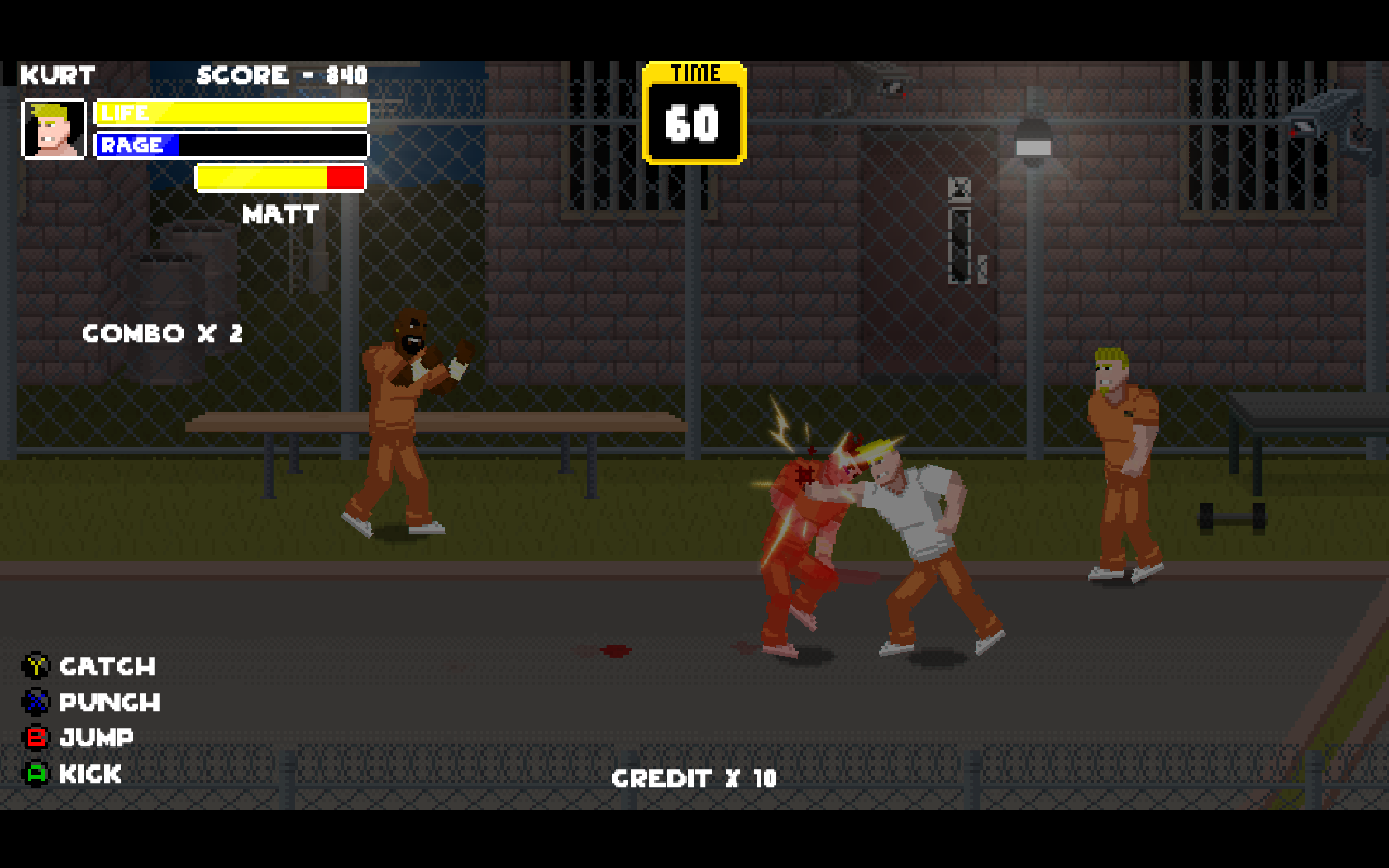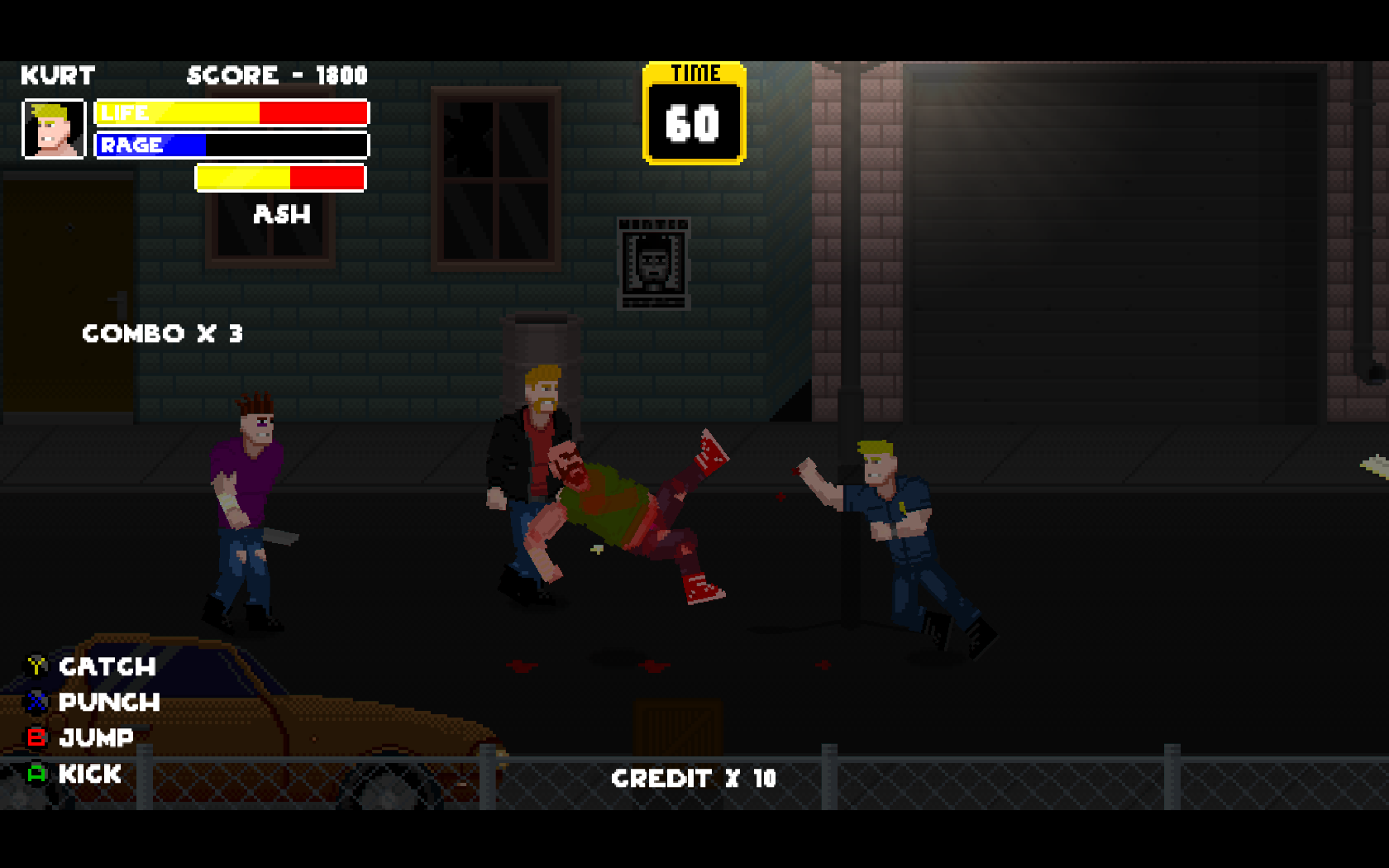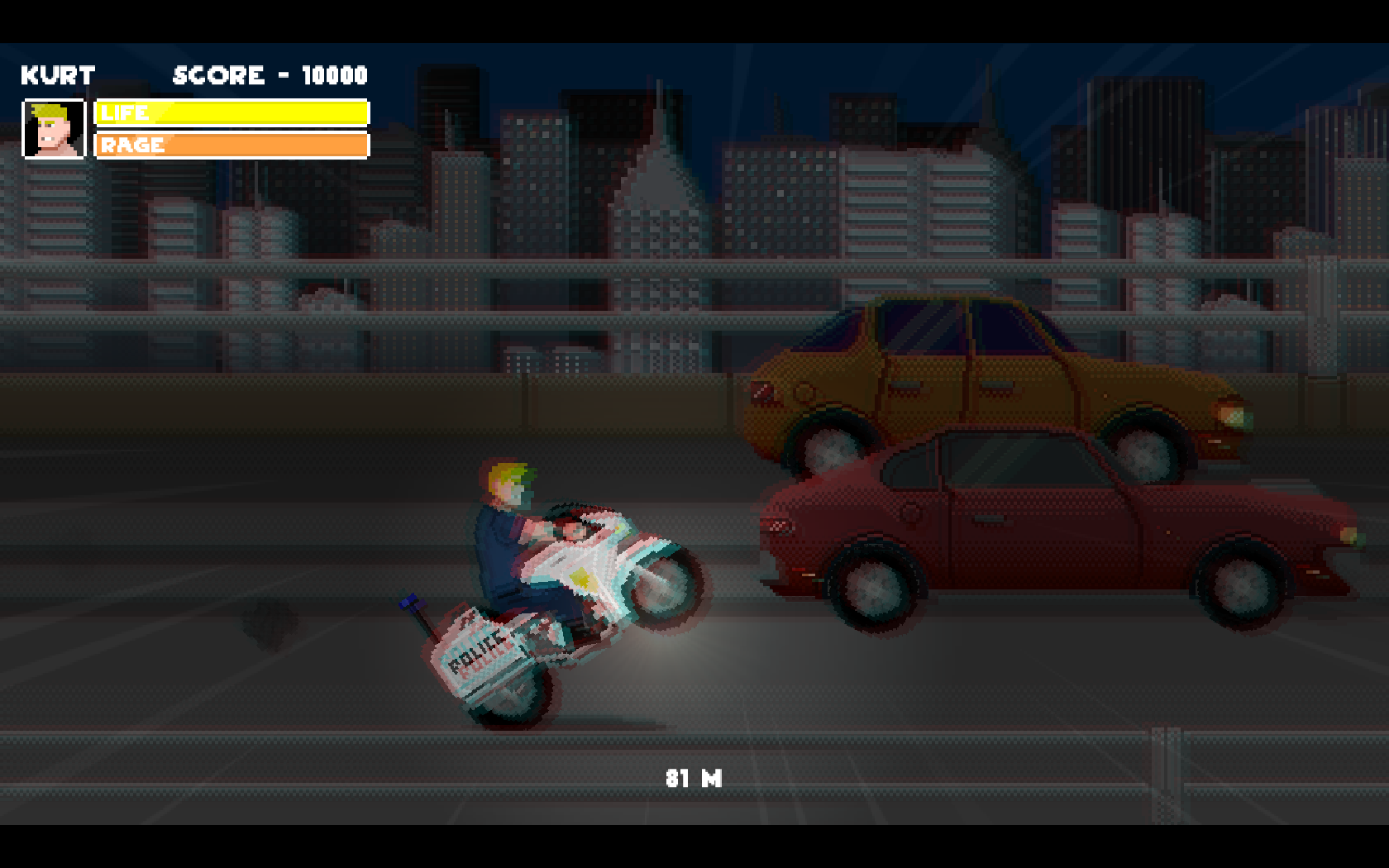 Do not hesitate to follow me on my twitter @2badgames
I try to post advancement of the project every days !
Tony