The day has finally come! After 5 years of hard work, Brukel finally launches today for PC on Steam, Itch.io and Gamejolt. It's been a long journey with more than a few hurdles along the way, but hopefully it will be all worth it and you might find yourself in the rooms of the Brukel farmhouse, uncovering the memories of my grandmother.
In case you have never heard of Brukel, the game is a first-person exploration game that is centered around the memories of my grandmother who lives in a small city in Belgium. You can visit the abandoned Brukel farmhouse where she grew up, and you can use your smartphone camera to illustrate her authentic stories. As time passes, however, the house will take you on an emotional journey through some of the traumatic events that my grandmother lived through.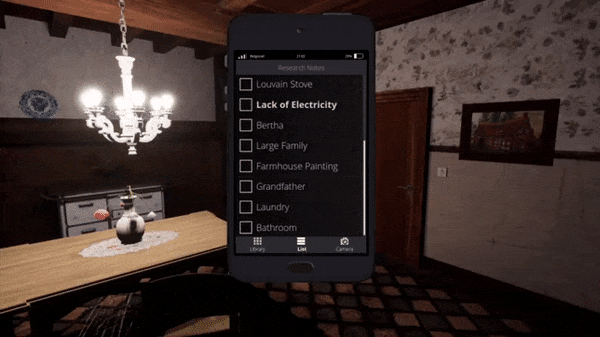 As the animation above shows, the game's primary mechanic is using a camera phone to take pictures of various items in the house. When you correctly identify and take a shot of an item, you hear my grandmother tell a story related to the object. However, as the night goes on, the ghosts of the past emerge and the stories take a darker turn. Do you have what it takes to experience the hardship and horrors that my grandmother lived through as a teenage girl?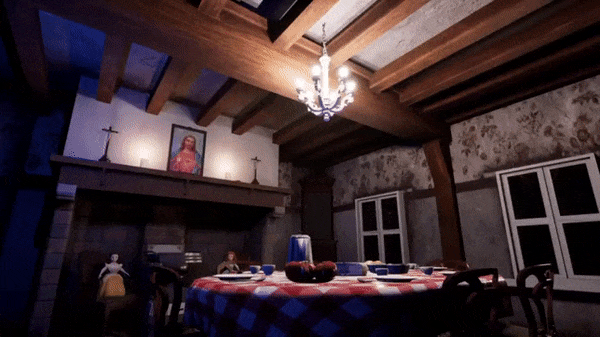 Because she certainly lived through a lot! I do not want to spoil anything for you, but I can tell you that her life was quite intense. Unfortunately, she personally feels that her life was unremarkable, which is utterly wrong and one of the main reasons why I set out to make this game. The truth is that my grandmother is an absolutely bad-ass and without her heroics, half of my family would never have been born.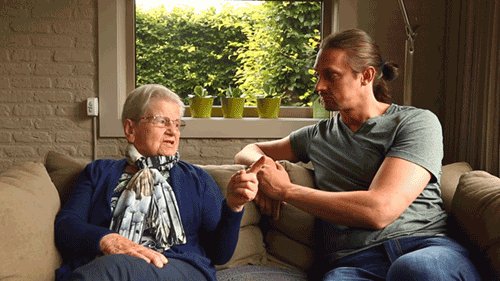 As a solo developer, Brukel was a huge amount of work, but thankfully I had the best narrator one could ever wish for. While my grandmother cannot act to save her life, she never had to. Her delivery is so authentic and harrowing that most players are very positive about the 60-90 minute experience that the game offers. The game even made it to the Smithsonian American Art Museum, which was something that neither my grandmother and myself had ever expected to happen. During the exhibit, I got so many questions on how to do this type of game, that I coined the term "gaminiscing" to describe the process and published a few Gamasutra articles on it.
If you would like to help out with the launch day so that as many people as possible try out the game and learn about my grandmother's stories, please share the game on your social media as much as you can. It would make a world of difference! And of course, if you buy the game then Steam will notice is and possible promote it to more people. Thanks for your support and feel free to follow me on Twitter if you like to hear where Brukel is going next!