First things first:
I've been solo-developing this game for over a year now, and I am so excited to release my first PC title to the public.
Launching my first title is extremely stressful, but a lot of fun! Thanks to all of my beta testers to test my levels. There are simply too many levels to test it all myself. And somehow, some of the testers beat me in my own game.

You can grab a discounted copy here (in the first week of launch): Store.steampowered.com
Press kit: Presskit.levibucktech.com
Bridge Builder Racer Trailer:
Version 1.0
I have added new steam achievements, balance changes to the last ~12 levels, added a whole new level and made it possible to play the game without any internet connection.
New level
Here's a screenshot of the new level: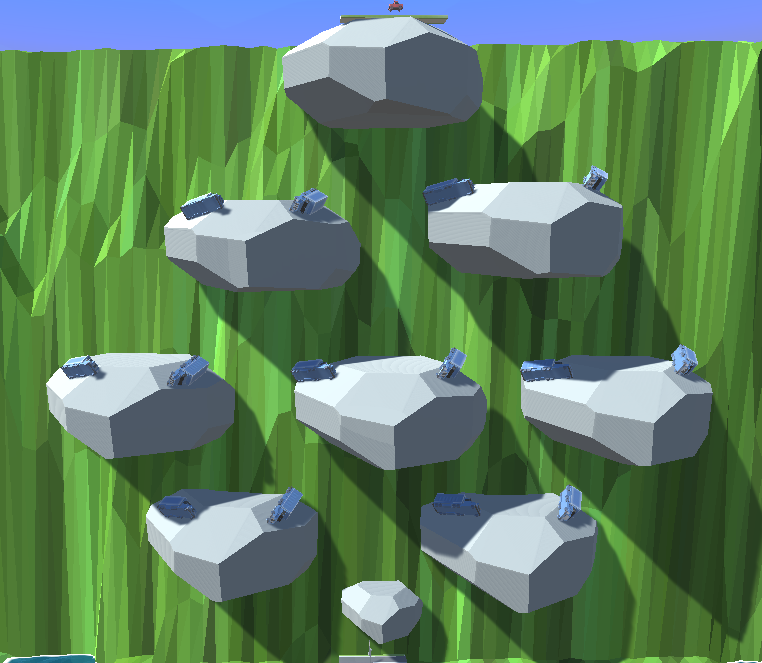 Current roadmap
Currently my goal is to make the game playable for as much people as possible. After that I will work on multiple things. Such as:
Improved re-do functionality. As of now you can only remove builder bridges, and now re-do an action
Save the progress per map if you suddenly leave the game
Improved system to build bridges
Map editor (maybe even Steam workshop enabled)