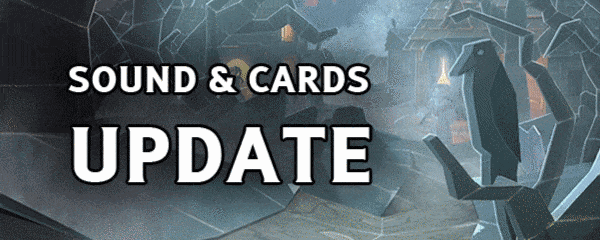 Today's update to Book of Demons, hack'n'slash game, ends beta of the Roguelike mode, introduces tons of new sounds and huge changes to Magic Cards. Try your luck in finding all those cards and surviving in a more lively dungeon!

But... what is Book of Demons?
If you have never heard about the game here is a short video presenting its main features!



In a few words, Book of Demons is a Hack & slash game distilled to its purest form. Slay the armies of darkness in the dungeons below the Old Cathedral and save the terror-stricken Paperverse from the clutches of the Archdemon himself.
As usual, we do encourage you to give the game a chance and play Demo version!
More magic card variants!

Many of our players asked for this, so we rewrote some code quirks and now all of you will be able to find rare magical cards with two or even three (!) magical properties. This means that there will be a chance to obtain cards that also protect other cards on both their sides against Freeplay bosses' influence or increase effect time, reduce card's cooldown and heal on use all at once!
Disenchant all magic cards you don't use!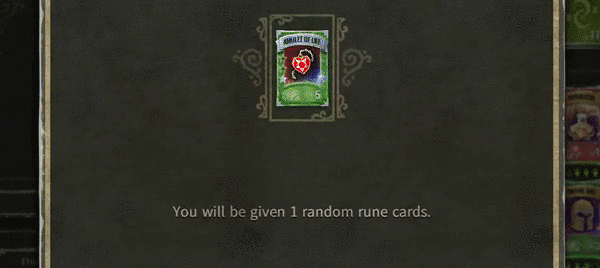 But wait, what you could do with all tons of possible magic cards you don't use? Since the update boosts the number of cards that can be found by a few thousands we also added card disenchanting feature. For a small fee, you are able to destroy a variant you have no use for - disenchanting grants a Rune card you can use to upgrade the cards you find useful.
Roguelike mode is out of beta!

After three months in beta and gathering enough feedback from our awesome players, we decided to finally end the Beta of Roguelike mode. The update will bring some minor balance changes - this doesn't mean we won't be adjusting minor stuff of course, but gameplay wise roguelike mode offers the unique permadeath experience we hoped for!
New voiced lines!

This update adds over 300 new lines of spoken dialogues and one-liners. All characters turn out to be a lot more chatty than they used to be and sometimes will crack occasional jokes. They will also comment on fights and events in the game.
Tons of new sound effects!

Aside from a lot of new voiced lines, the update brings also over 450 new sounds and remastered version of selected old ones. Many cards get their own sounds! With the update, dungeons should sound more lively now. Finally, the game sounds like we wanted it to sound!
As always (and especially now in Roguelike mode)
Stay safe in dungeons