First of all thank you all for your support. We are a two man team and if it weren't for our friends and fans we wouldn't been able to pull this of. To you all a BIG, gigantic, pachydermic, THANK YOU!
But this is only the beginning. Bloody Epic has 40 levels. 40 hard levels and 2 Massive bosses. But we want more. And we will deliver more :). Just make sure that when it's out you'll all help us scream and shout about it, so that gamers across the globe may get a chance to play it.
If you like it of course. To make sure you do, here's a big messy pile of flying zombie bits.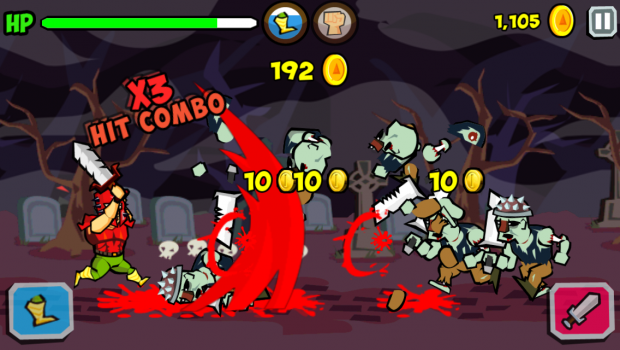 More details on the game later this week when the game is out. We even have a nice little trailer for those fond of moving pictures and zombie beheading sound effects.
Also thank you to all who voted on the game's name here and on Facebook.
By the way, don't forget to follow us right here, or on Facebook, Blog, or Twitter. DO IT! Only you can help us keep making what we love most by sharing with your friends!