When you kill somebody in Colonies, it is no longer an easy task. Not only must you kill the person (either in their sleep or in combat), but you must also avoid any trackers who may come across your path of blood you leave from the crime scene.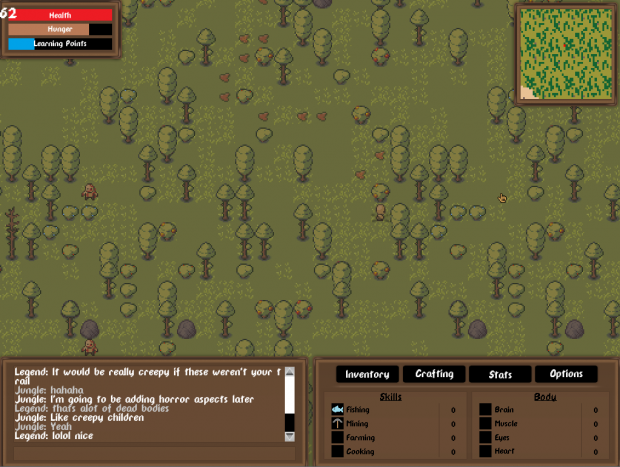 If you have a high eye stat, you may also track the trail of blood on your minimap. To combat this, you can have a friend cover up your blood trail and divert it in a different direction to confuse trackers.
Other updates added this weekend were:
- You now sleep when you log off (be sure to sleep in a secure location!)
- All server crashes and bugs are now fixed
- GUI re-implemented with LegendWeaver's GUI graphics
- Simpler chatbox with chat colors!