We are currently working very actively on Prisonscape. We decided to a complete rehaul on the combat, and the new UI looks like this: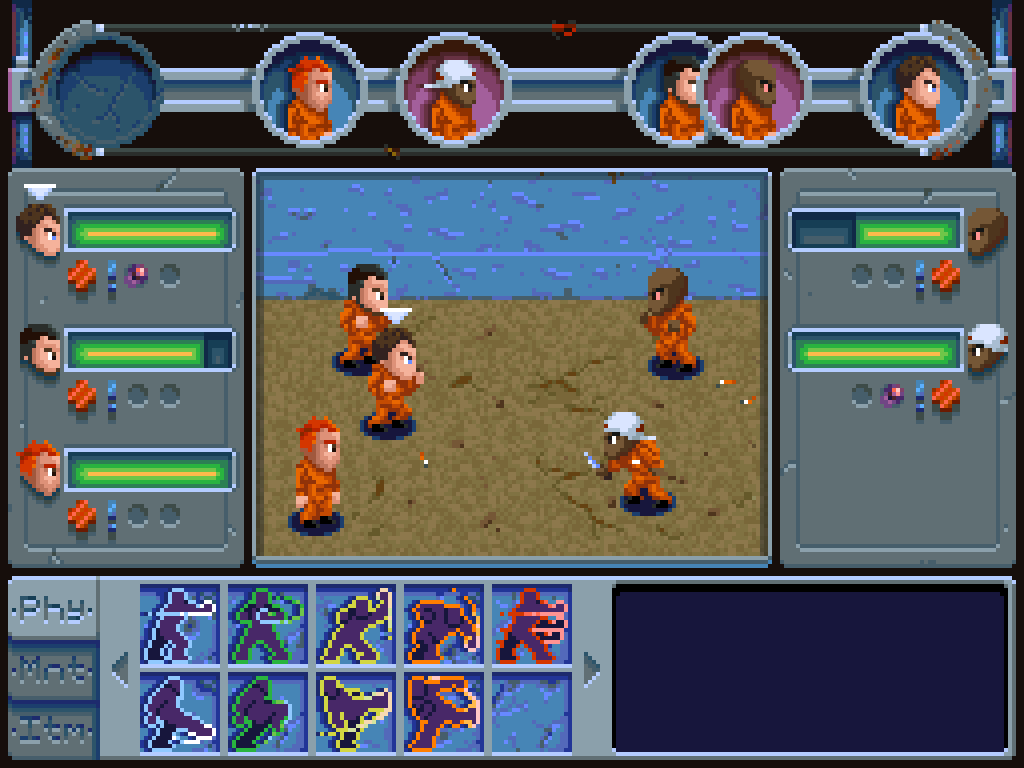 So, what has happened since our last update? In real life, a lot of family stuff has gotten in the way of game development. As expected, children will consume a lot of your free time. Our current plan is to finish the game by the end of the year, and by our rough estimates we are currently in a situation like this:
85% of the levels (including tilesets and graphics) are complete
100% of the story
90% of the quests
80% of the mechanics
70% of the combat system
70% of the dialogue
80% of SFX and music
So, as you can see, we've made a lot of progress. Beta testing will begin probably during the summer, and we'll make some videos introducing the game features after we're happy with the new combat. The game and the story itself is already fully playable, even though not all game elements are in place.