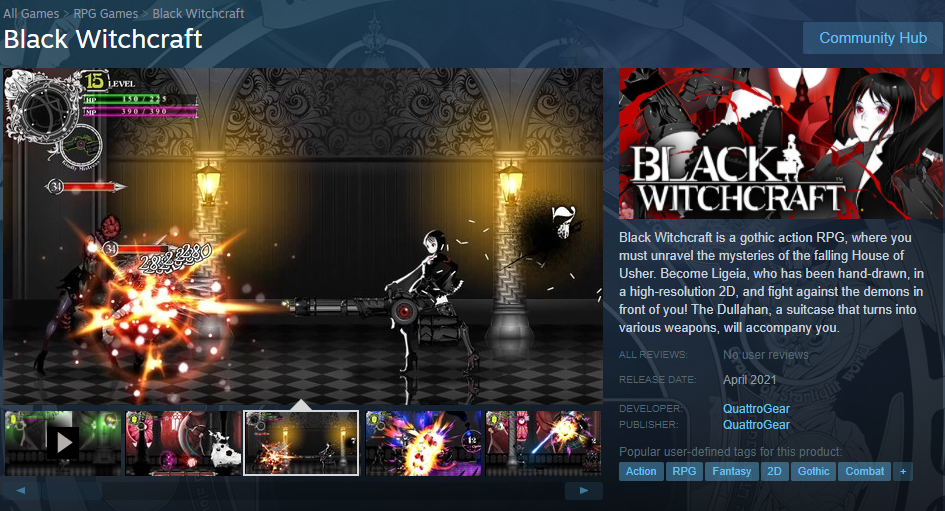 The Steam page of Black Witchcraft has been opened.
Black Witchcraft is a Gothic action RPG, The story is about becoming the legendary witch, Ligeia, and solving a mysterious incident at Usher's House.
Black Witchcraft will be released on Steam in April 2021.
The other platform is going to be released in the first half of the year.