The second update to Binarray has been released - Version 0.2, which includes a bunch of new features and a few fixes/tweaks.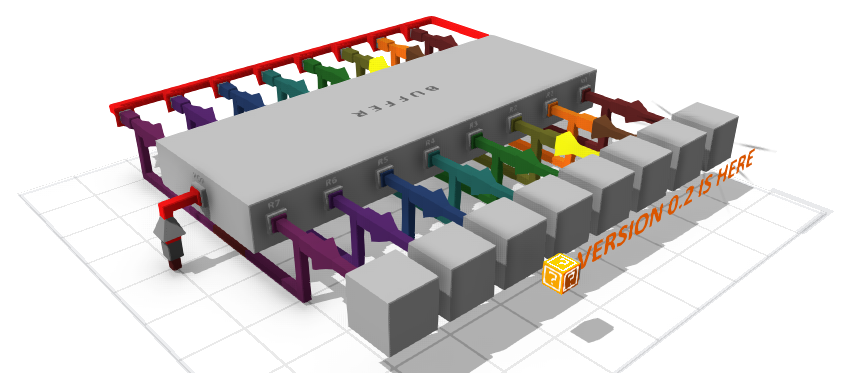 Changelog
Components:

New "Label" Component: Allows you to display static text, useful for documenting your circuits
New "Buffer" Component: An ordered queue based data storage, where data can either be pushed on to the beginning or retrieved from the end.
New "Beeper" Component: Generates a sound when inputted a signal. Settings for volume and frequency
Tweaks:

Non-used ports behave more consistently, and their state is shown even when they are not connected.
Key press compoenents now show ther selected key on their model

Colored wires: Useful for documenting you circuits, or just making them look pretty. Visual change only.

Paint Selection button: paint all wires in an area the selected color

Step forward button: when paused, the simulation can be stepped through manually
Resize canvas: resize the canvase to any size - there are no real limits, so be careful!
Save selection as new circuit: After copying or cutting a section of your circuit, a "save" button will appear
State is maintained when copying or inserting from file
Usage statistics are no longer sent (this might have been triggering some people's antivirus)
Small tweaks/fixes:

Saves list is scrollable
Anti-aliasing
Various other small changes
If you have any queries or feedback, please be sure to add a comment! If you have any issues, please report them in the forum.
Downloads