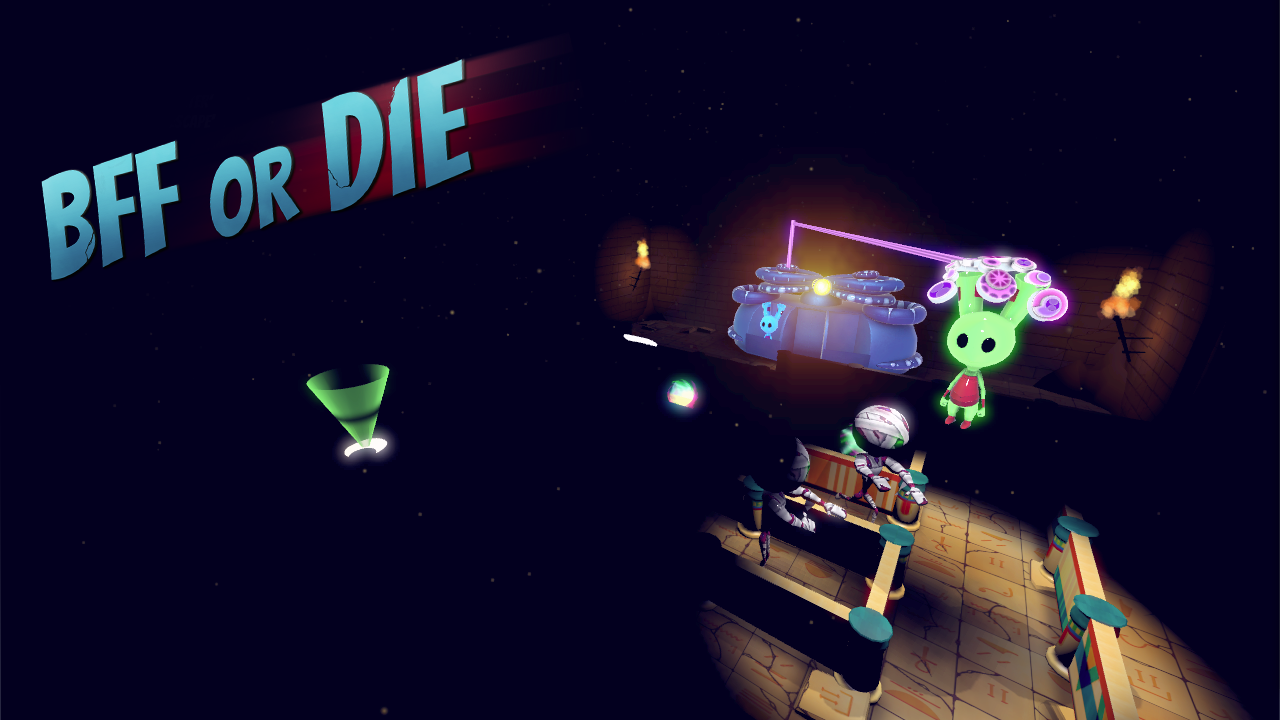 We released alpha version 0.22 of BFF or Die. The visuals have taken a significant step forwards. They are now getting closer to how we want them. Still a lot of details to add and I'm sure we'll change more things, but overall we're really happy with this latest build. The core gameplay, especially multiplayer mode, has been solid for a while so this update was more about improving the graphics. If you haven't played before, imagine Space Team crossed with Pac-Man for gameplay style.
Although not finished, as we'll be having four distinct characters with different emotions, the splash screen has been looking good for a while.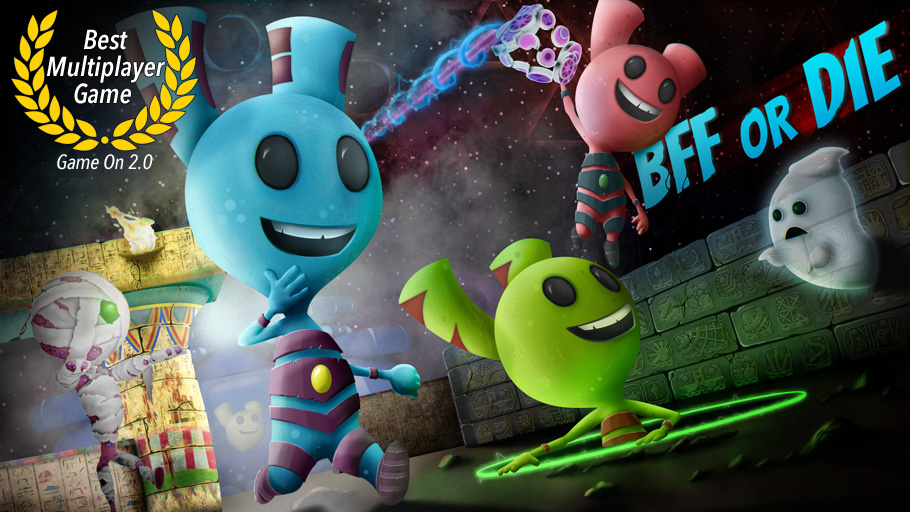 Now the in-game character graphics are closer to the splash. Again, not finished, but getting much better compared to previous builds.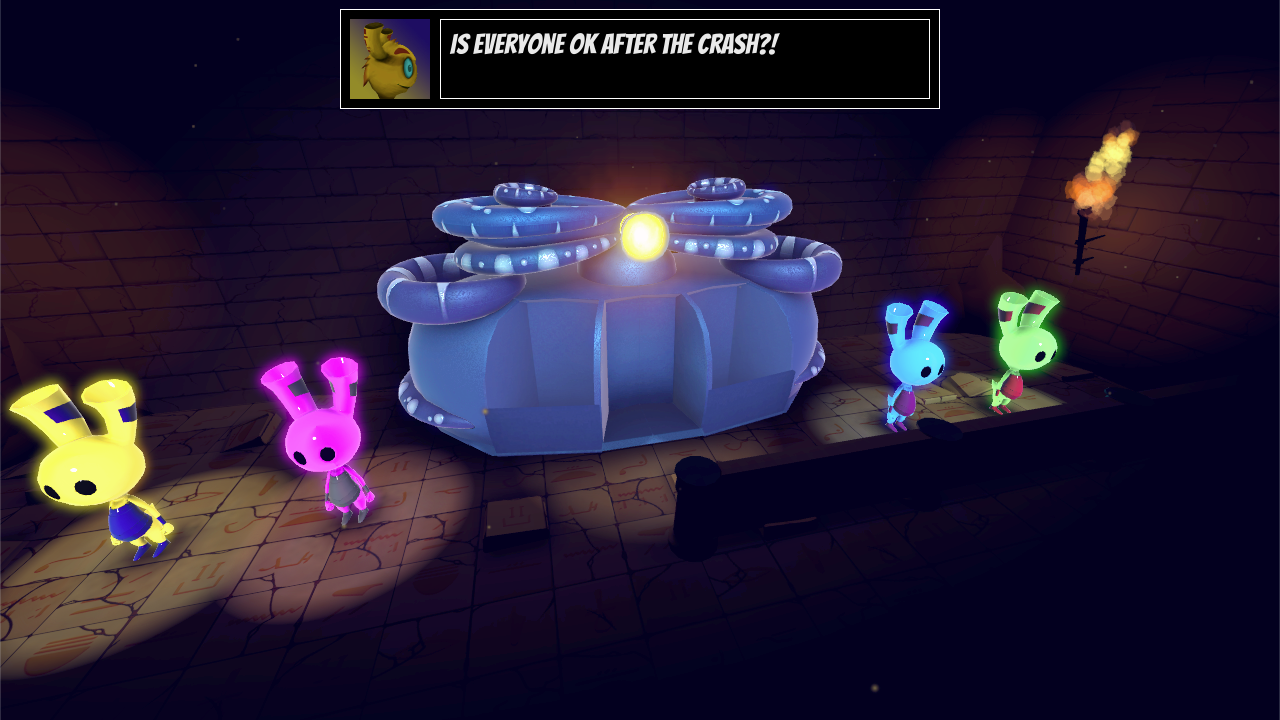 We've also ditched the old 2D menu. So now you start the game in-world. All four characters are already on screen and you just walk in into the portal and press start or return to begin the game. It's much easier to use and also looks nicer.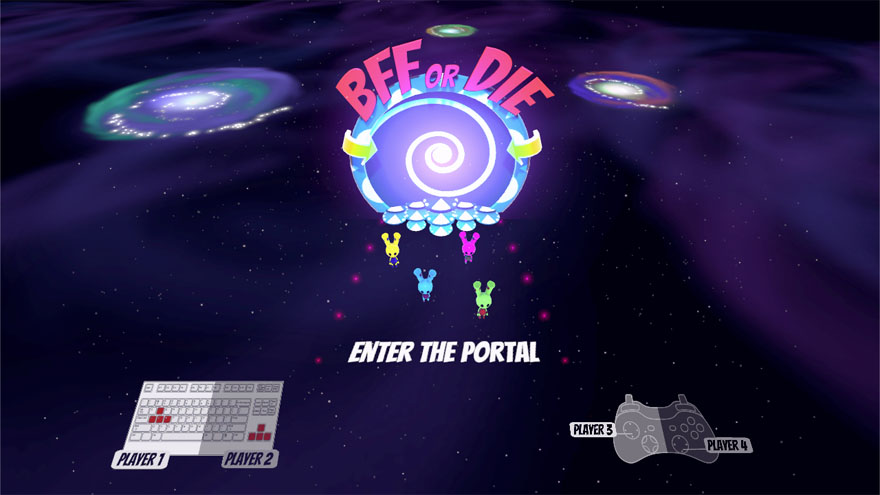 The visual feedback is coming along nicely too. Here's an example of the new zap effect. When you hypnotize the monsters a lightning effect display briefly and they get a bright blue outline for a fraction of a second.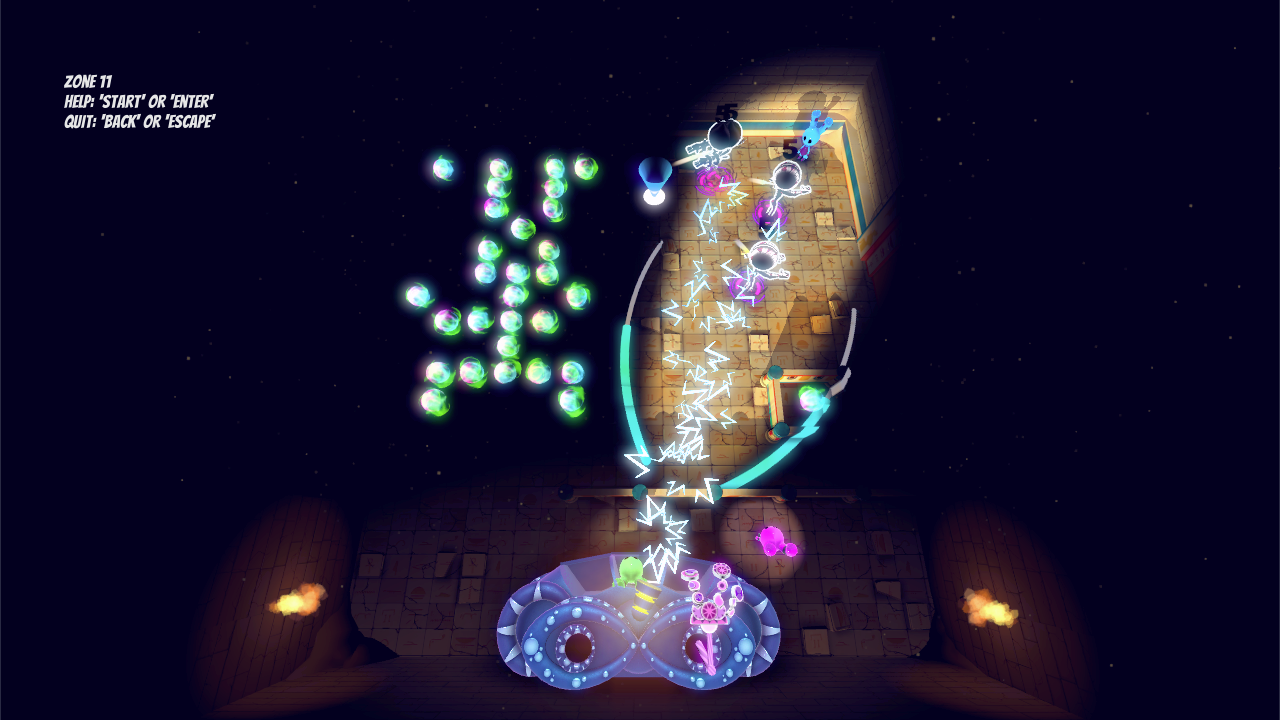 We redrew the textures for the first time zone, Ancient Egypt. Now they're much cleaner and fit the characters and world better. Overall the art style is more cohesive now. The older textures were busier and more gritty, it took us a while to realise, but they didn't fit properly. The new style is below.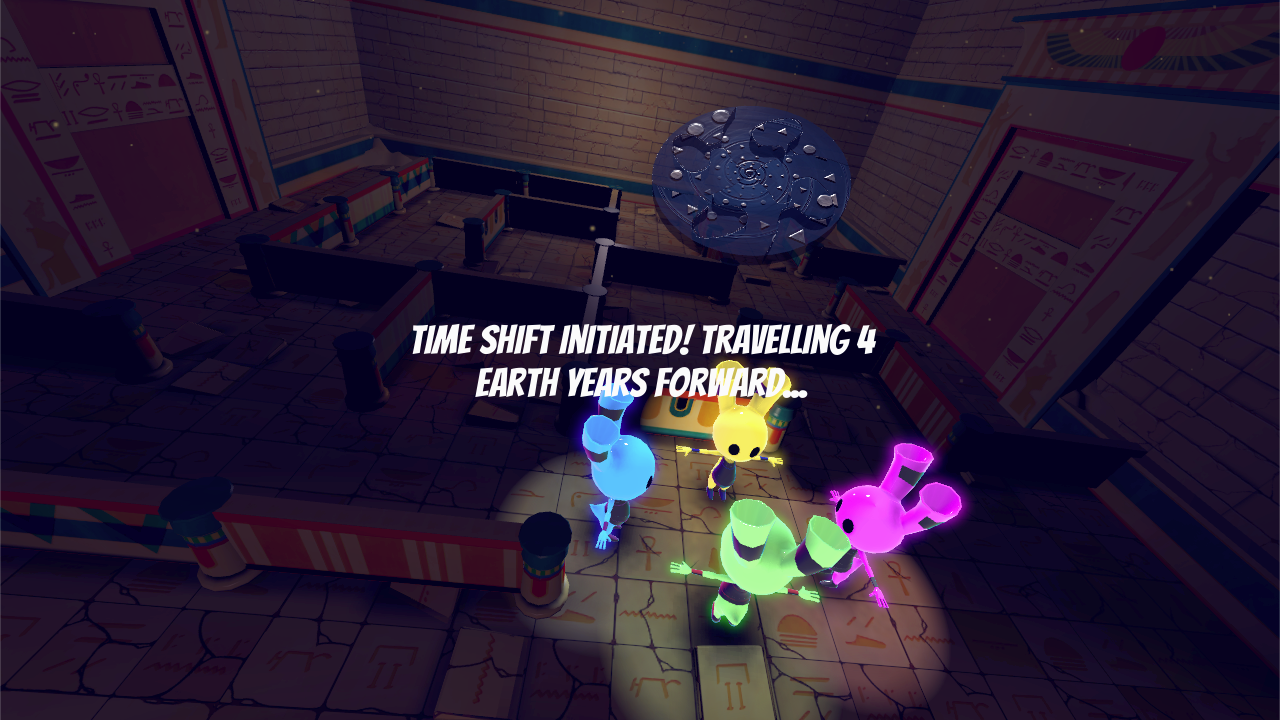 There are still many details to add to both the graphics and the game design. There are also the big things to add which are online multiplayer, a procedural survival-challenge mode and the remaining time zones. We'll be adding all these as we go along. As it is now it's a lot of fun to play, as you can see from the reactions in the video below from an older version. Head on over to the downloads page and have a go!