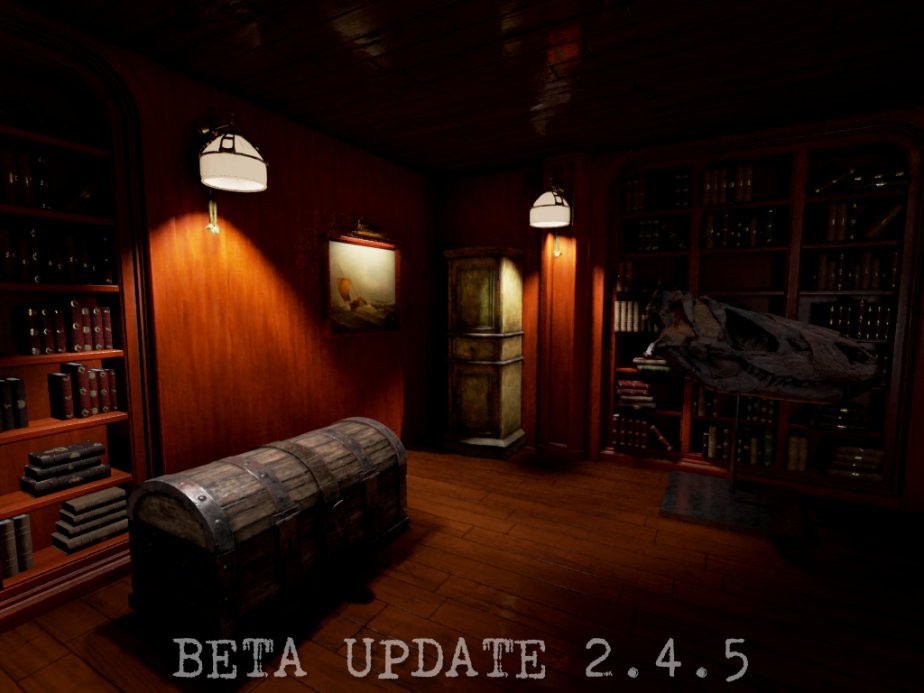 Here are the details form the latest update 2.4.5 for At the Mountains of Madness Early Access
Additions
New task system implemented
Now you can check each map objectives at your inventory by pressing I.
Added translations to objectives.
Updated dyer's office map:
Added new room, updated cutscene, new models & animations, updated lighting and post-process effects.
Added translations to all prologue map texts and subtitles.
University intro updated, added new models.
Fixes
Fixed a bug where player wasn't able to interact with some doors if the language had never been changed
Fixed a bug where player wasn't able to see some cutscenes if the language had never been changed
Fixed a bug where player character wasn't dying when reaching 0 health points
Fixed a bug where game wasn't autosaving when reaching certain places
Fixed a bug where some save slots weren't saving inventory items properly
Beta owner achievement updated
Fixed some display texts
Fixed some sounds
Fixed some visual glitches
Updated credits
Updated Lightmaps