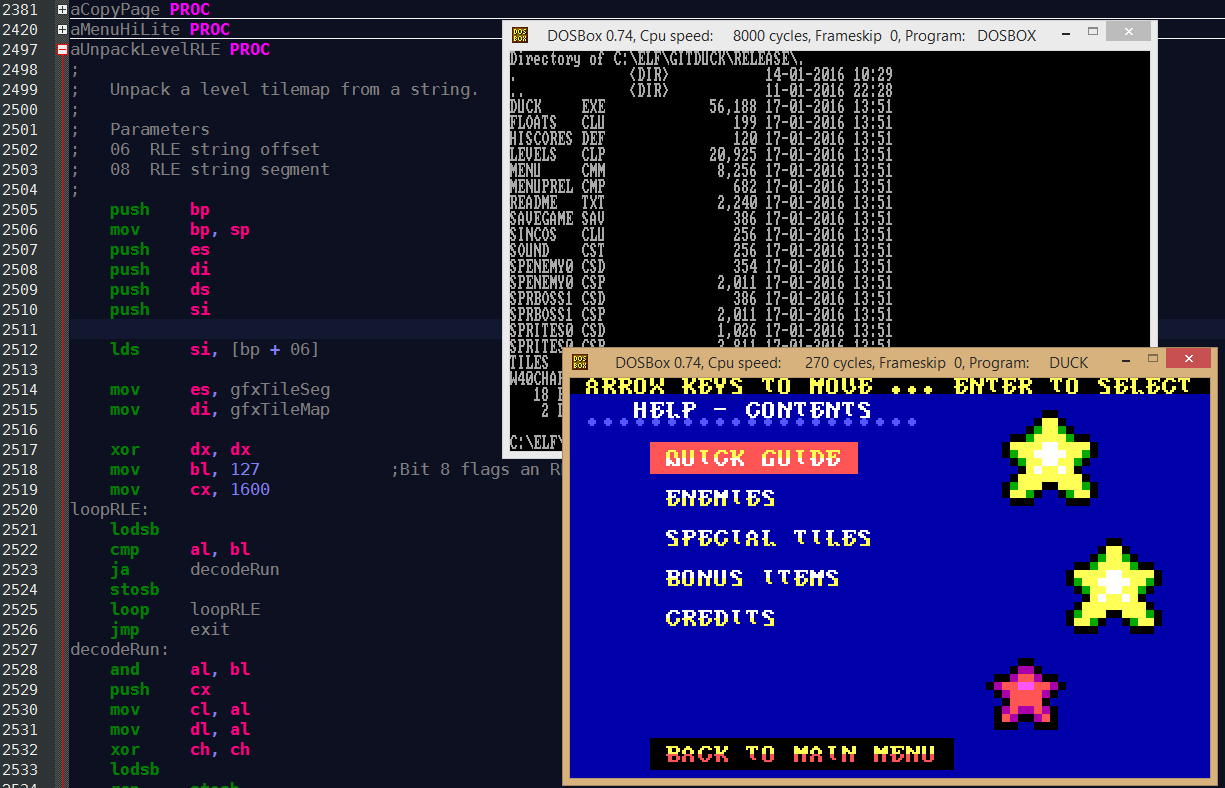 Beta 2 improvements:
- Faster level loader/decoder.
- Compressed tileset file format.
- More efficient sprite file format.
- More efficient menu layout format.
- Executable packed with COMPACK from 92K to 56K.

- More stable camera in POW-mode.
- ESC can be used to go back in menus.
- F1 brings up a quick-help screen.
- Some menu polishes.
Yikes, I'm late for the final release of the game. These loading time improvements are probably worth a little delay though, it's a free game anyways :)
If this version proves to be stable, the final release will be pretty much identical to this. So it's quite safe to regard this release as the full game experience.