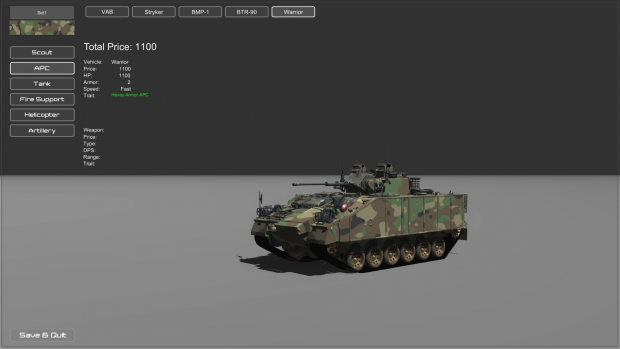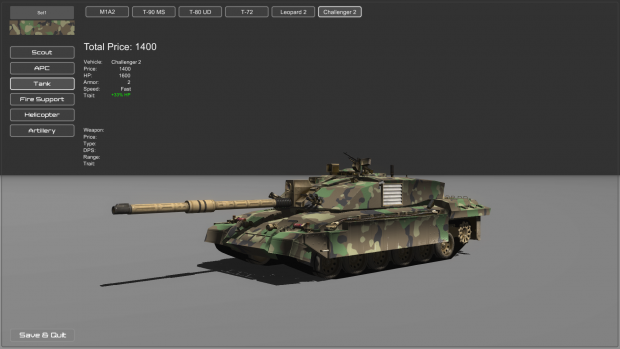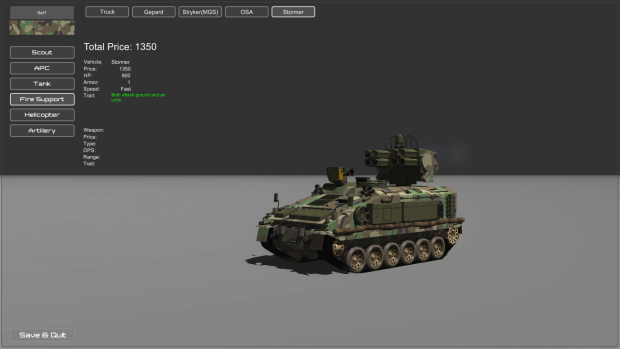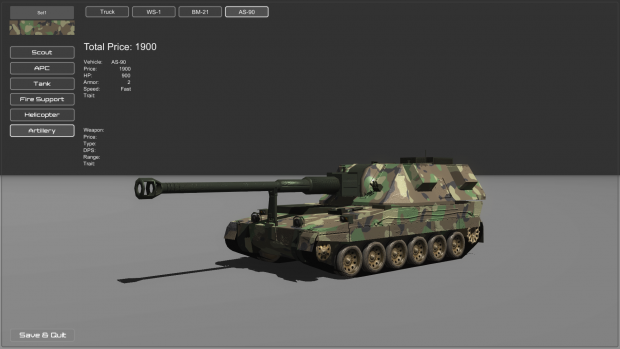 New Map
Urban Combat 2: There is a basin in the center. Slums and constructions spreads along the road.

New Units:
Warrior: A tracked APC, with heavy armor and high HP, but can not attack air targets.

Challenger 2: A tank that +30% HP.

Stormer: Fire medium range rockets to both air and ground units, with a long reload time.

AS-90: Howitzer unit, fire at long range and with high accuracy, but need time to prepare before firing.

Rocket Infantry: Infantry can attack both air and ground units, not efficient to other enemy infantries.

Commando: Need to unlock the command ability "Special Force" first. Commando can kill other normal infantries with one shot, when attacking vehicles or buildings, commado use laser to aim the target for a short time, then air force will be automatically called to hit the target.

Features:
Enhanced lighting: Environment lighting effect are improved.
Tree: There is trees on the new map, with the effect that leaves can be waved by winds

Balance
Gepard: HP reduced from 800 to 700.
Infantry: Each shell's damage reduced from 30 to 15.
Su-25 Strike: Each bomb's damage increased from 150 to 200.

Bug Fix
Some weapon's fire sound spreads at correct range.