I've been working closely with two concept artists recently; Meggy Vodusek and Erel Maatita. Meggy produced three fantastic pieces of enemy creature concept work for Plurum, while Erel worked on the concept landscape for Skissus which you can see below. Here I'll talk through the process he and I went through to get to this point.
Concept Art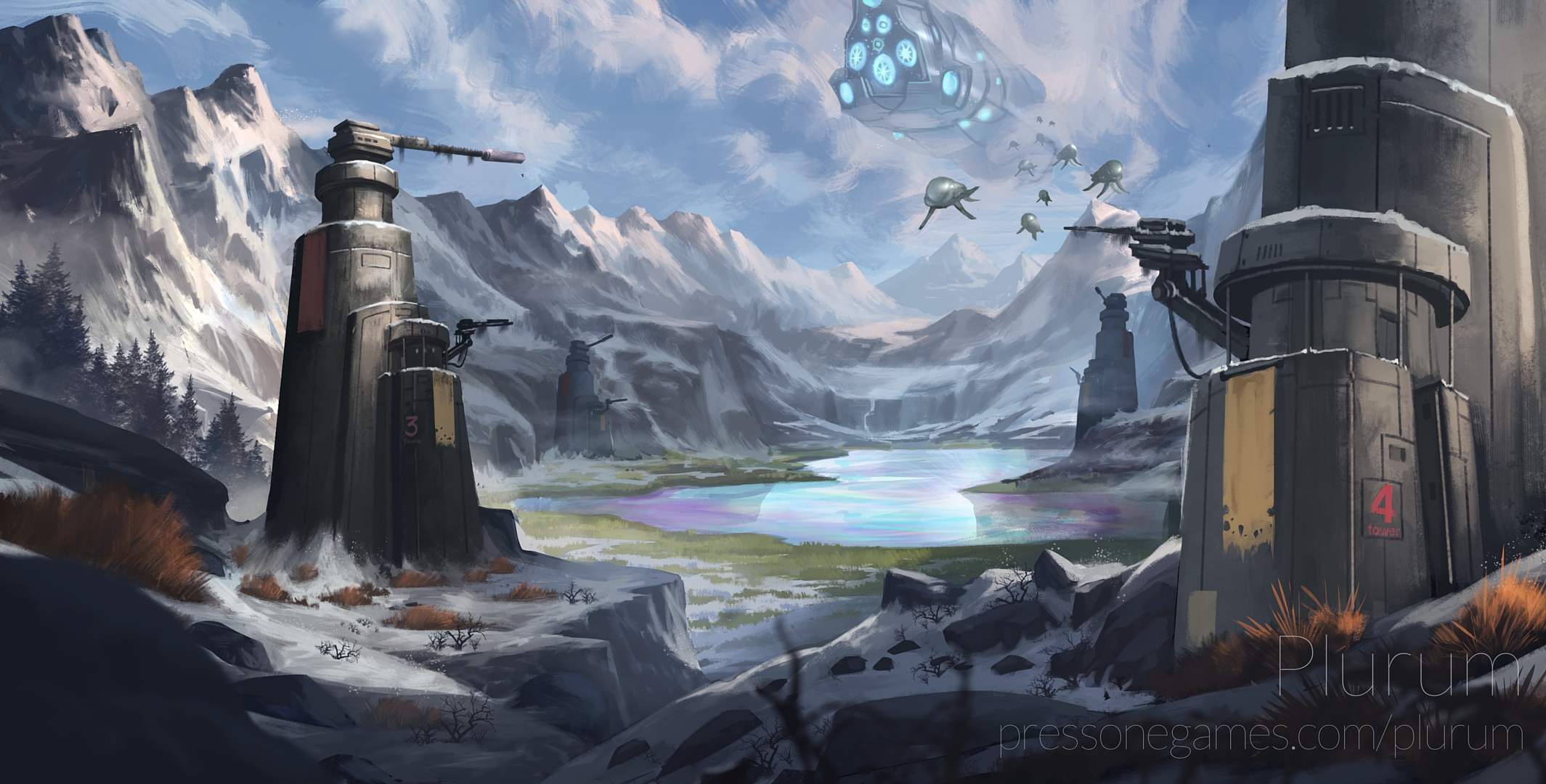 First of all, I had to find Erel. There are many great concept artists out there, and many of them check deviantART's jobs forums for work. I headed there and made a post advertising that Plurum was looking for artists. They had to be skilled in landscape concept and have a good body of portfolio work that I could have a look through.
Of the many artists who responded to the advert, I created a shortlist. In the case of Plurum, eight artists were listed, and I contacted each for quotes on the work that needed doing. Once I'd had a bid response from each of them I made my decision based on the budget available and the existing bodies of work. Each artist had already been chosen on their portfolio's merit, so this wasn't an easy choice!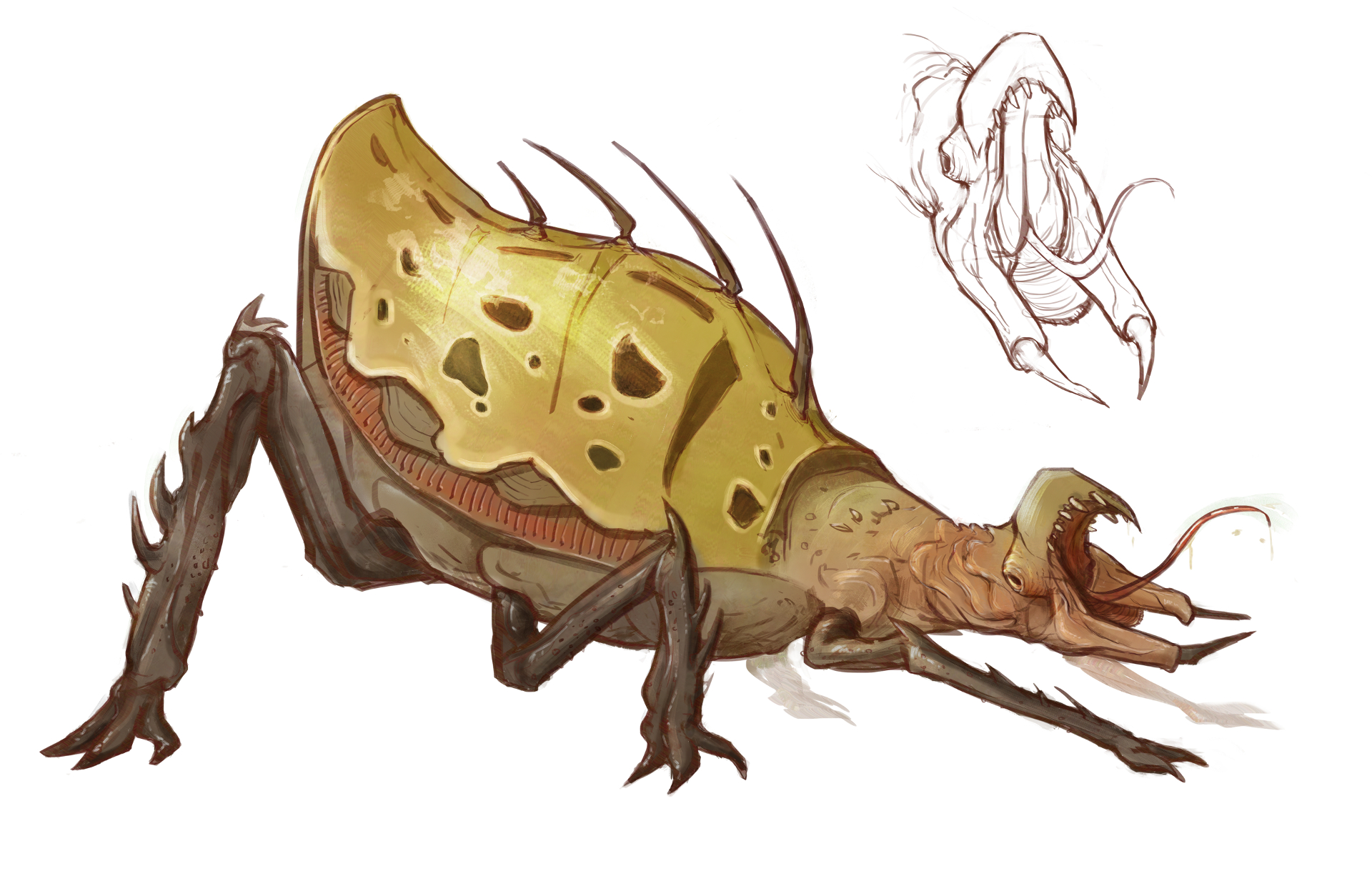 Once Erel had been chosen, we got to work. Reference images of landscapes, snowy mountains and alien ships were the name of the game - once he had enough of an idea of what I wanted he got stuck in to creating the piece.
His first step was to provide me with sketches of a few different layouts for the piece. I chose the one I did because I think it gets across a great feeling of the expansiveness of Skissus as a planet, and a good point-of-view to witness the invading forces in the sky.
Erel worked away with this and gave daily updates, which we used to talk about the direction of the piece and fine-tune it. A big driver was that the landscape needed to cram in as much colour as possible - this concept art needed to be eye-catching and vivid, since it's being used for a lot of promotional material.
Once we were both happy with the result, Erel supplied me with all the files I'd need and we called it a done deal. My first expedition into commissioning art was super positive thanks to him, and I think he came away feeling like he'd worked on something great too. I hope you agree!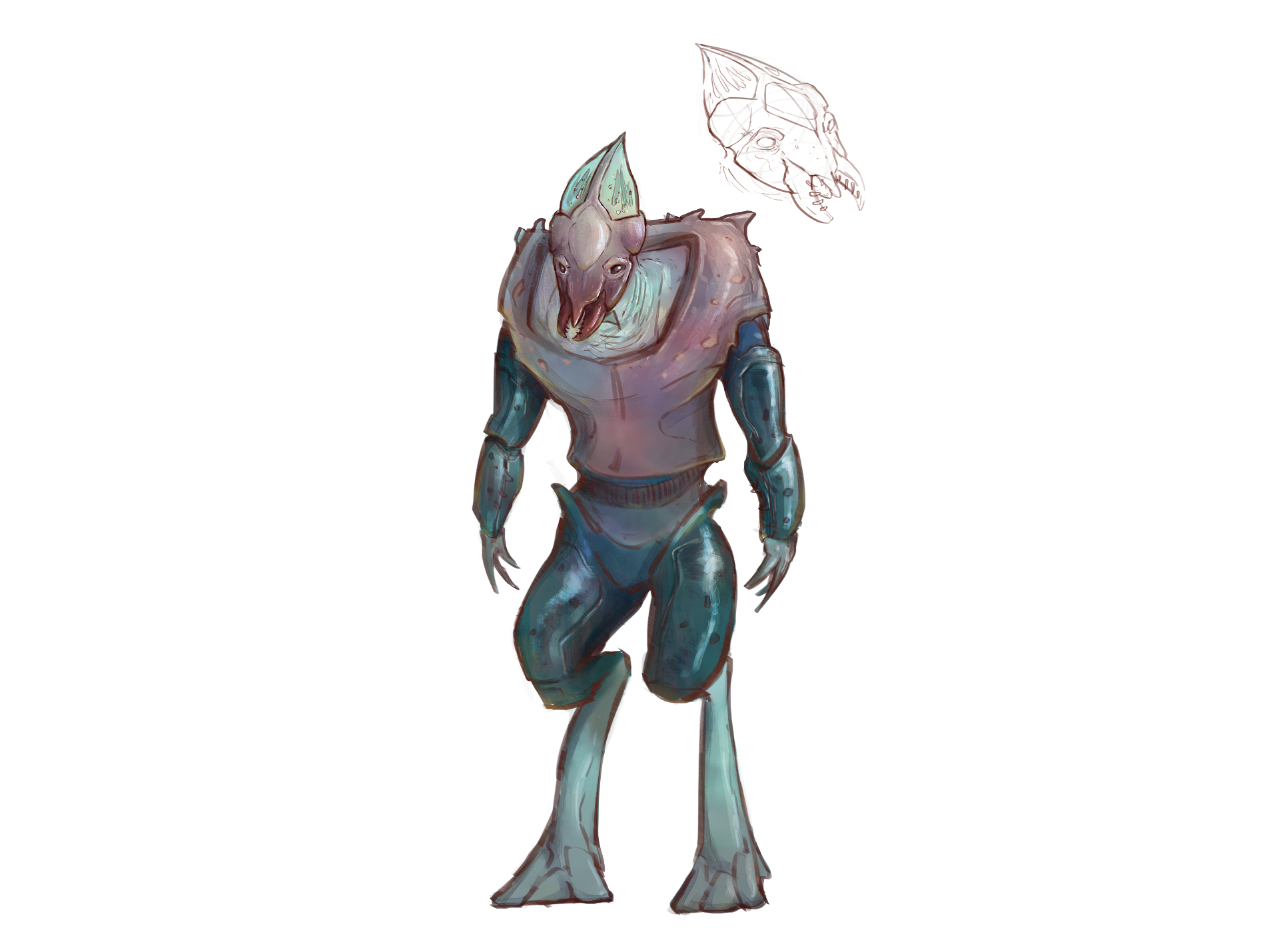 In-Game Assets
Alongside having the beautiful concept art above commissioned, I've been working on the game's in-battle art assets. Clearly, these are of a very different style - the tower defense levels are top-down maps. However, they need to keep a consistent style and give a feel for the environment. Let me show you some recent improvements.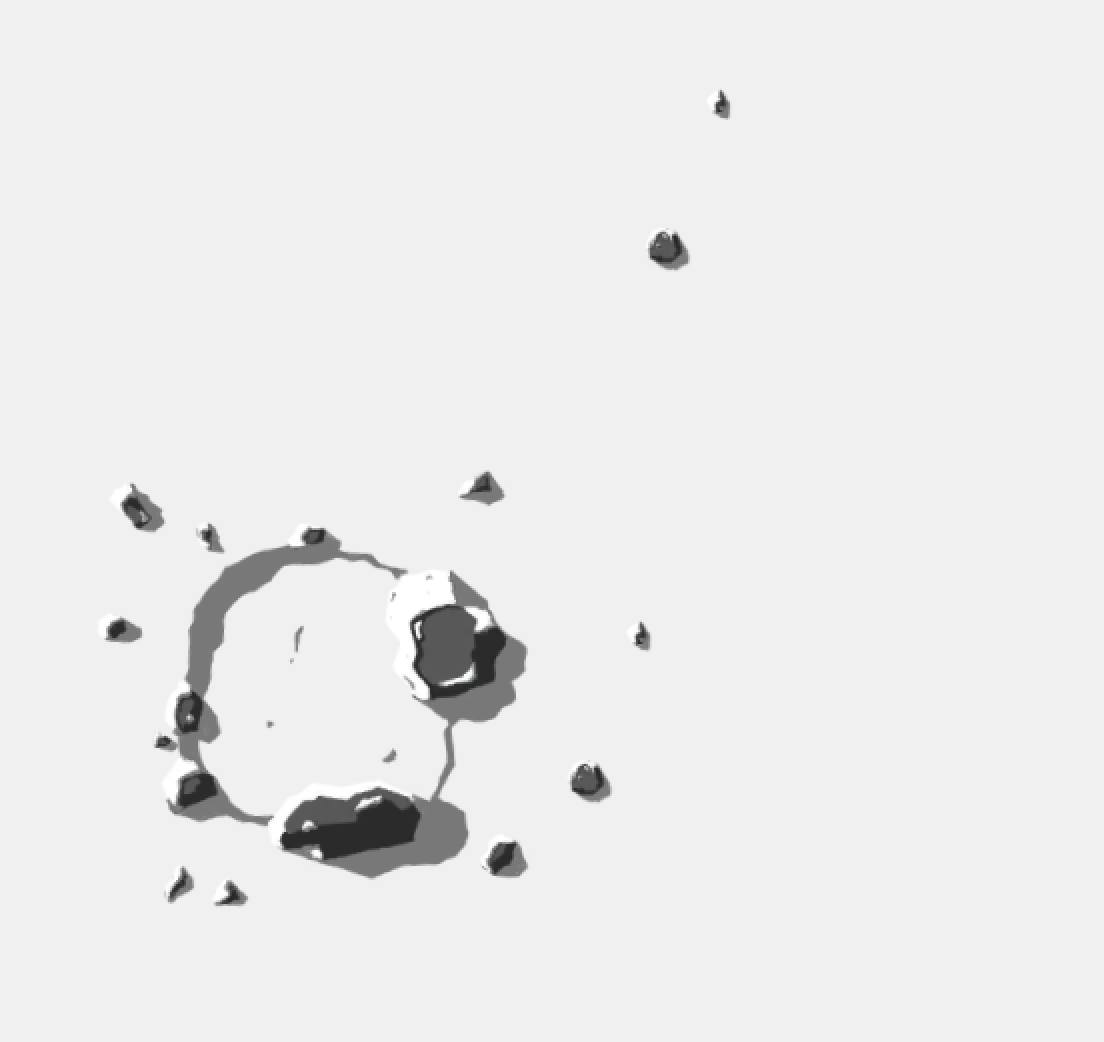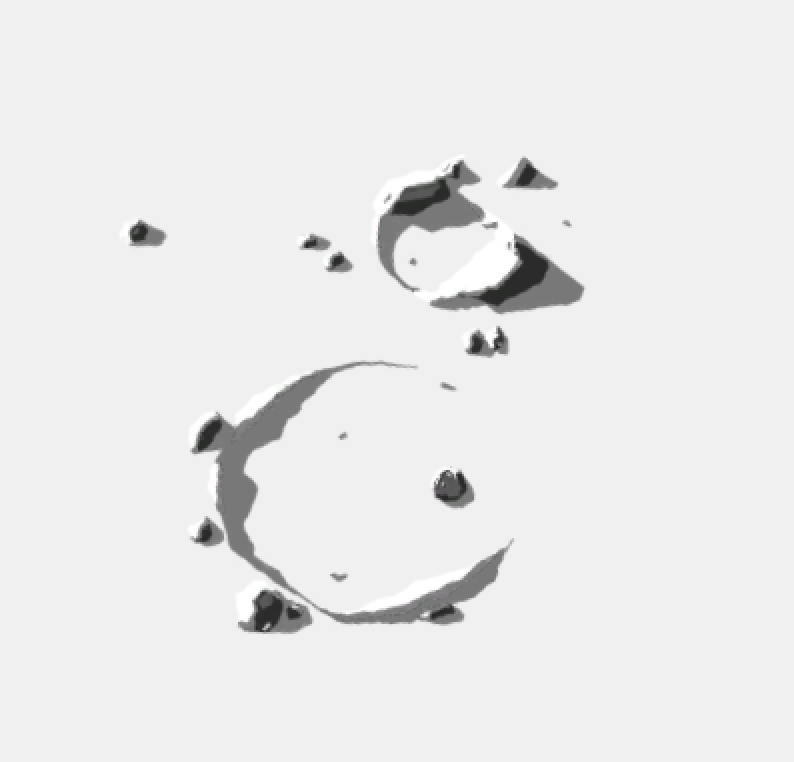 First things first, the terrain details for Plurum's prologue / demo levels, which take place in barren moon / asteroid environments, needed creating. Cue spending a lot of time producing sprites like the above. Craters and small rocks mark the snow-dusty landscape.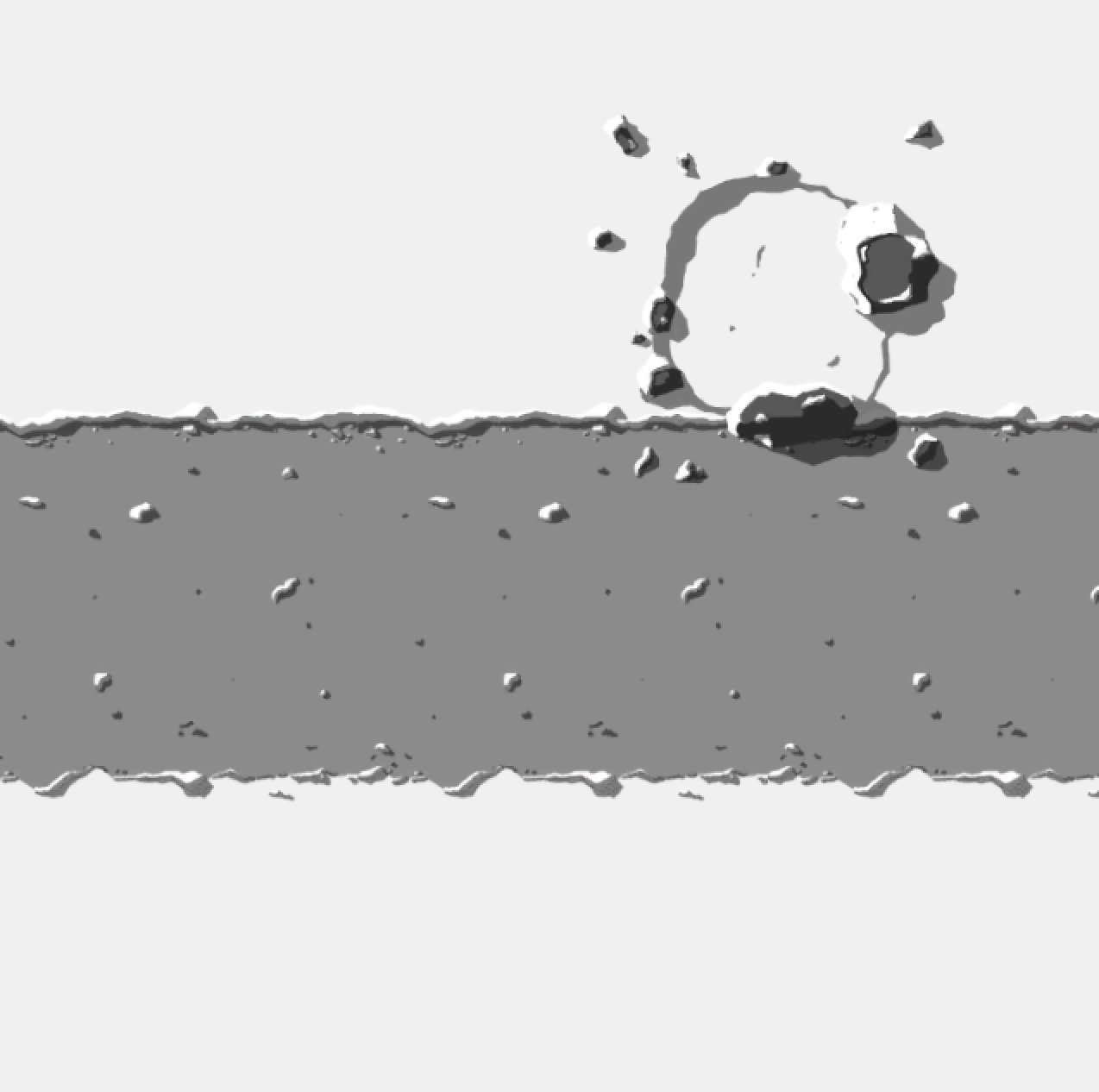 Next, the paths. In keeping with the windswept, harsh-lit theme of the terrain details, these paths cut into the surface dust have a good sense of richness and depth. We still need a couple of different pieces for each path section to be chosen at random, giving a better lack of periodicity.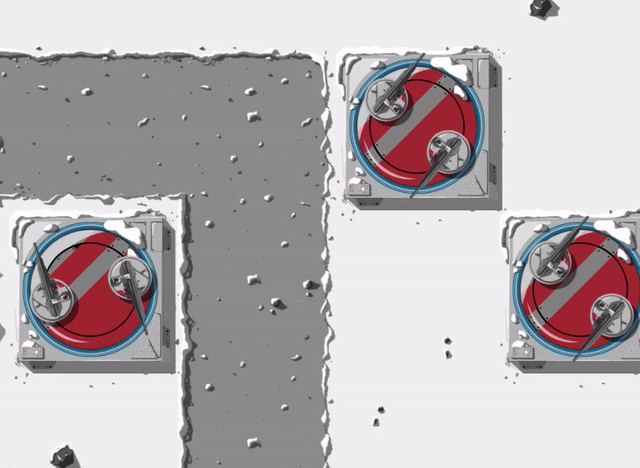 And most recently, towers. This revamp redesigned the towers somewhat, added the ability for them to display the player's army colours (fully customisable of course), and blended them with their environment much more richly.
Let me know what you think! We're super excited about the concept art, it's given the whole game a polish and legitimacy, and it really gets across the type of game Plurum is and environment it takes place in.
---