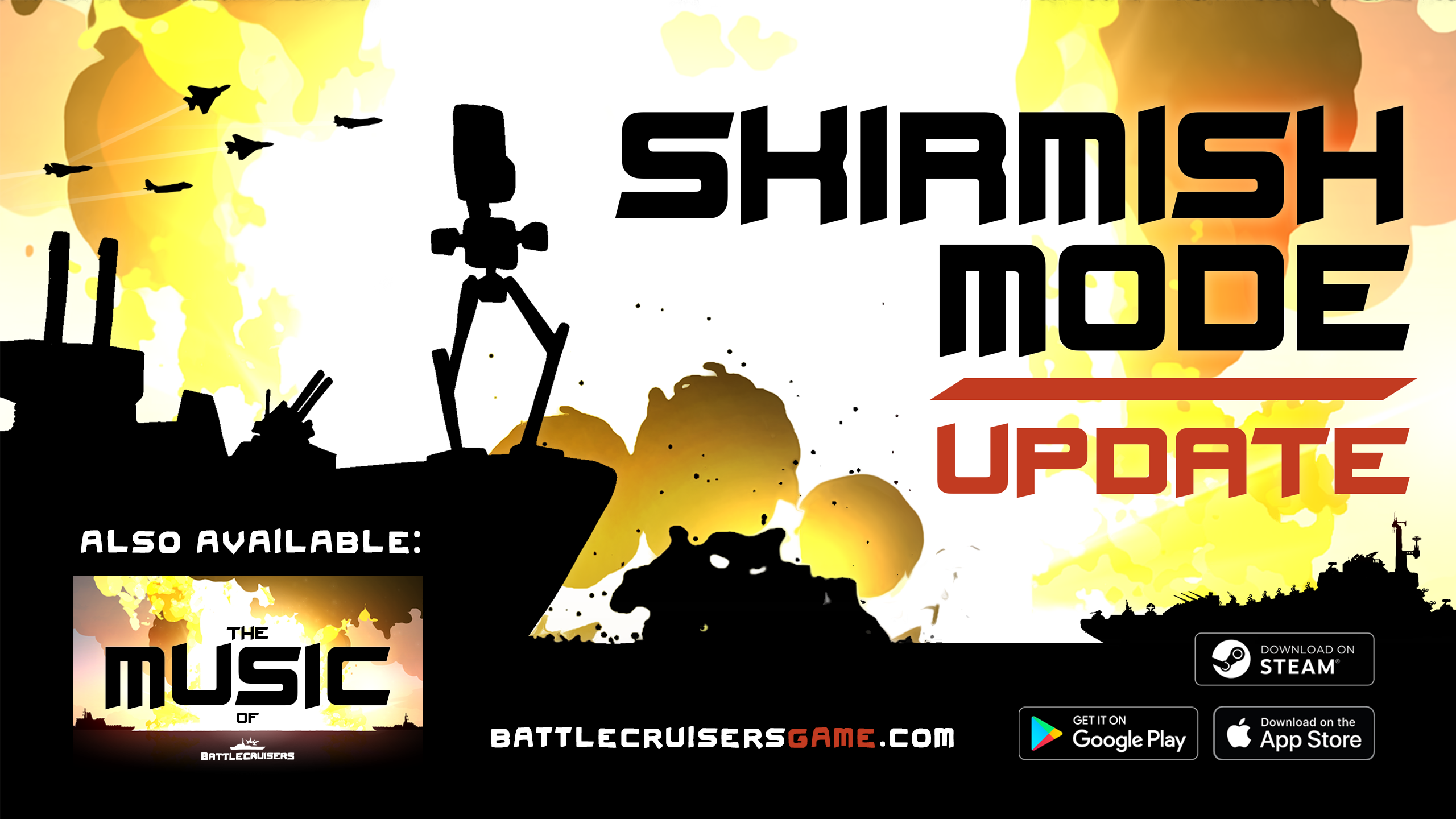 Battlecruisers - the futuristic RTS wargame for PC, iPad and Android tablets - has released an update allowing players to tackle all the AI cruisers in Skirmish Mode.
FEATURED on STEAM (#2 in Trending) and The App Store (Recommended Games)

25 single-player campaign levels of addictive gameplay

NEW Skirmish Mode offers unlimited replayability

NEW Original Soundtrack now available on STEAM

Development is underway on a second single-player campaign plus localisation in French, Italian, German, Spanish, and Simplified Chinese
The stylish indie game launched in February 2021 has been a hit among PC and tablet gamers, with a 91% positive rating on STEAM. Due to overwhelming demand, the developers have added infinite battles so players can faceoff against randomized enemies in four difficulty modes.
Skirmish Mode is a free update to the $5.99 game on STEAM. Tablet players can download Battlecruisers with Skirmish Mode for free on iOS and Android.