Hi Everyone,
My name is Luke Parisi and I am the developer of BattleCourt. I am very excited to let you know BattleCourt is now out as early access on Steam.
I have been adding a bunch of features ready for this release including Steam API integration linking the in game achievements to steam achievements, Costumes linked to the achievements, and many more weapons and modifiers. The weapon count is currently sitting at 224 base weapons with new modifiers to Critical Strike chance and Damage.
there are currently 49 Costumes in game which are default unlocked or unlocked by completing the achievement linked to them. Plenty more costumes are going to be added during the course of early access and also functionality for costume drops on top of the unlockable costumes. here's what the costumes section looks like (there are currently more costumes in the game than displayed):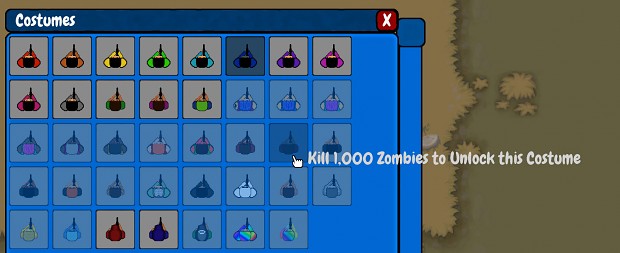 I am constantly adding more to the game. I have been keeping a schedule of daily small updates, which will probably continue for a few weeks, to fix any bugs that might appear, and adding more content.
Current features planned include more enemy states: Vulnerable, Weakened, Mind Controlled, an Overhaul of the inventory display, and continuous addition of weapons, modifiers, achievements, levels, and costumes.
I hope you enjoy playing BattleCourt and I appreciate any feedback, suggestions, or bug reports.
If you would like to discuss, I am active here on indieDB, the subreddit /r/BattleCourt , and the steam community forums for the game.
Thank you all!
Luke Parisi