Hi All,
Plenty of features have been added to BattleCourt after the release last week.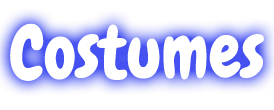 Costumes are available as Default Unlocked. Some Costumes require you to complete achievements to Unlock them. The Costumes are linked to achievements in a way that most of the time makes sense such as the Radiated Costumes linked to the Blow Up the Courtyard Achievement. Currently 6 Costumes are obtainable by the Enemy drops. Enemies currently have a small chance to drop either a Weapon, Health, or Costume Crate. of those drops there is a 5% chance it will be a Costume Drop.
Plenty of Costumes added unlockable by Enemy Drops and by completing achievements: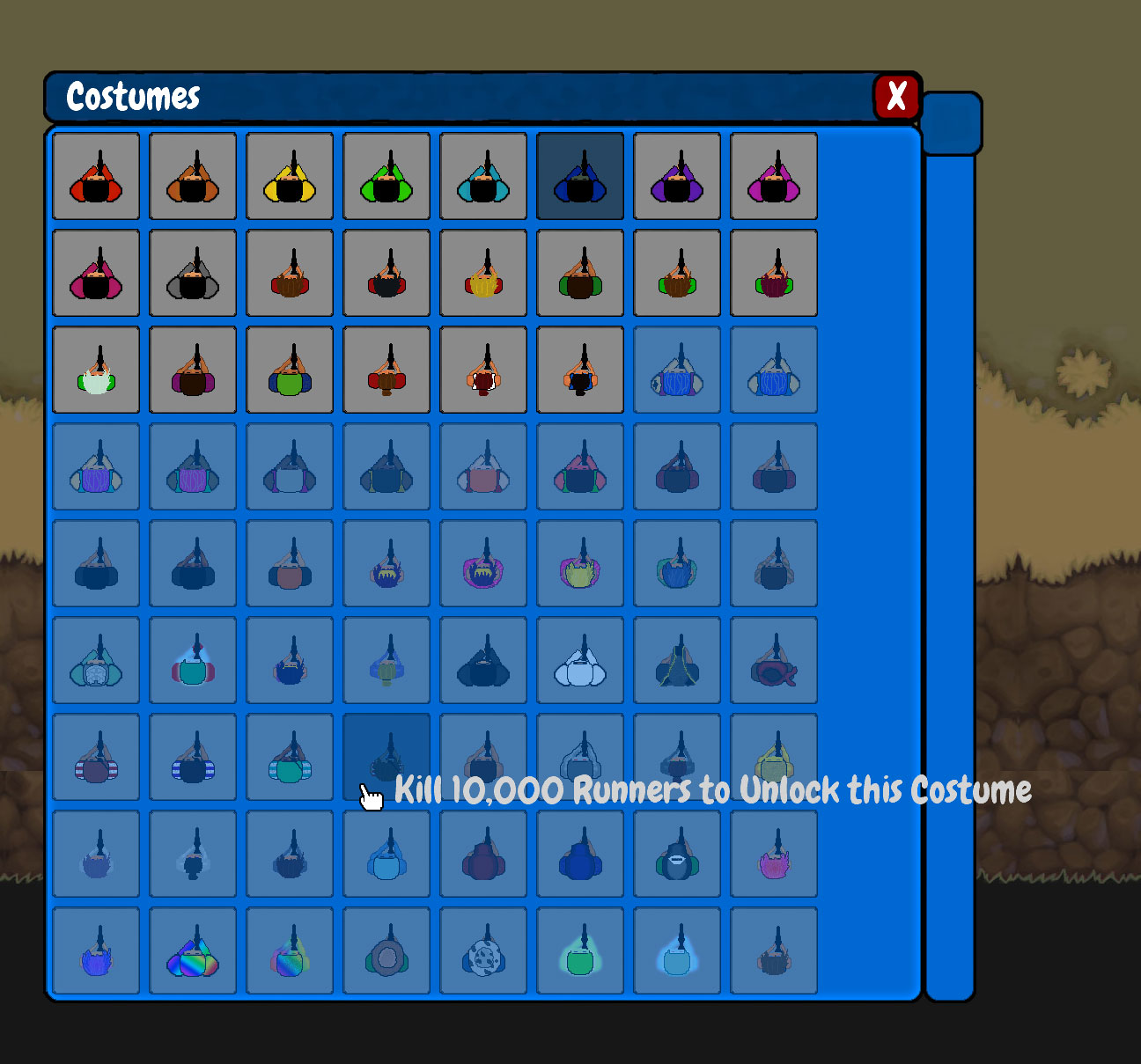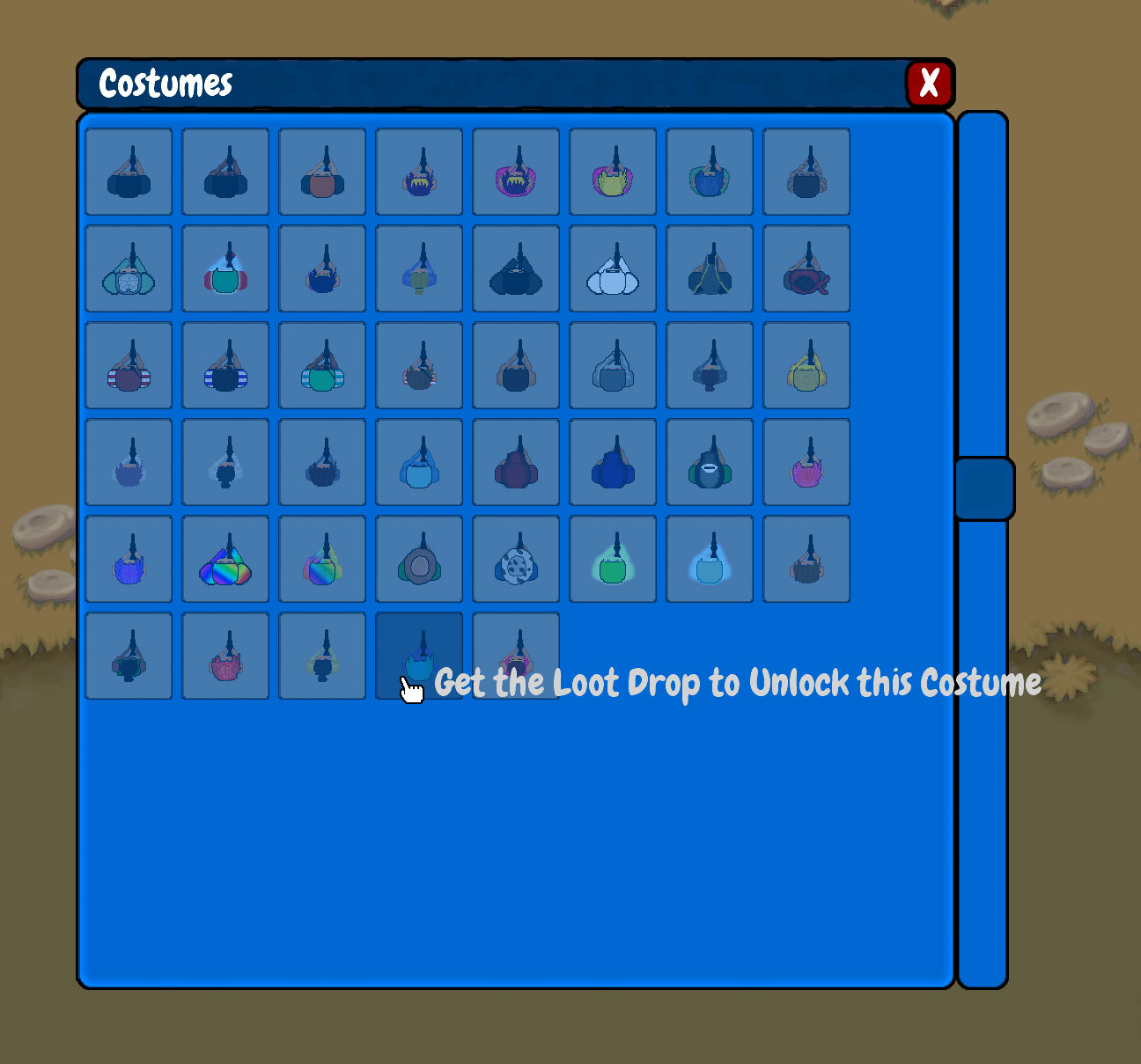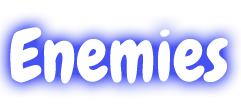 Variance in enemies now with the following changes to enemy images:
- Added Random Variance to Enemy Images. Enemies spawned will pick from one of the images to use.
- Added 13 New Zombie Enemy Images.
- Added 20 New Alien Enemy Images.
- Added 11 New Runner Enemy Images.
- Added 15 New Robot Enemy Images.
- Ghost Left at 1 Image type.
- Changed Feet Image for Player and Zombies.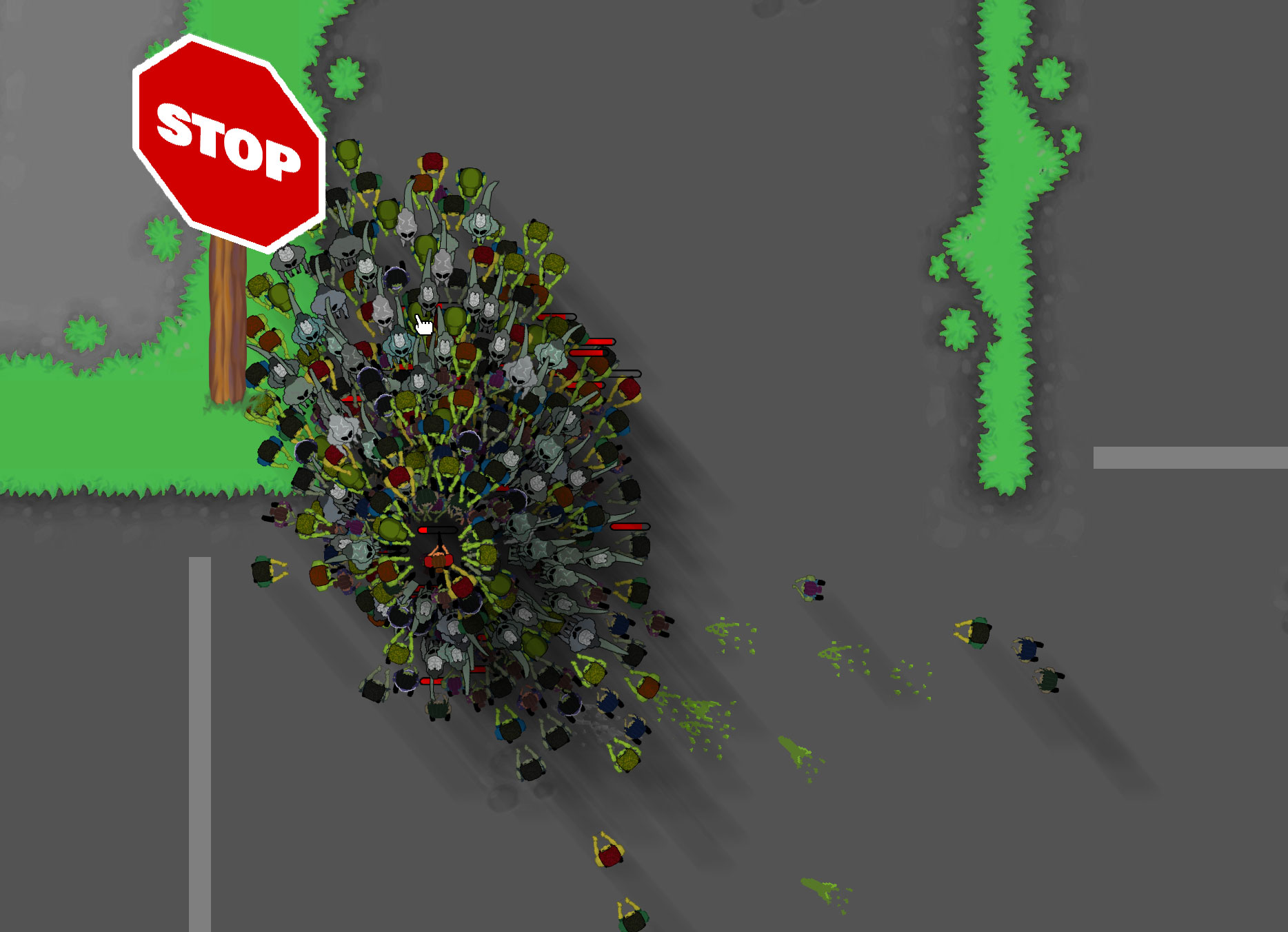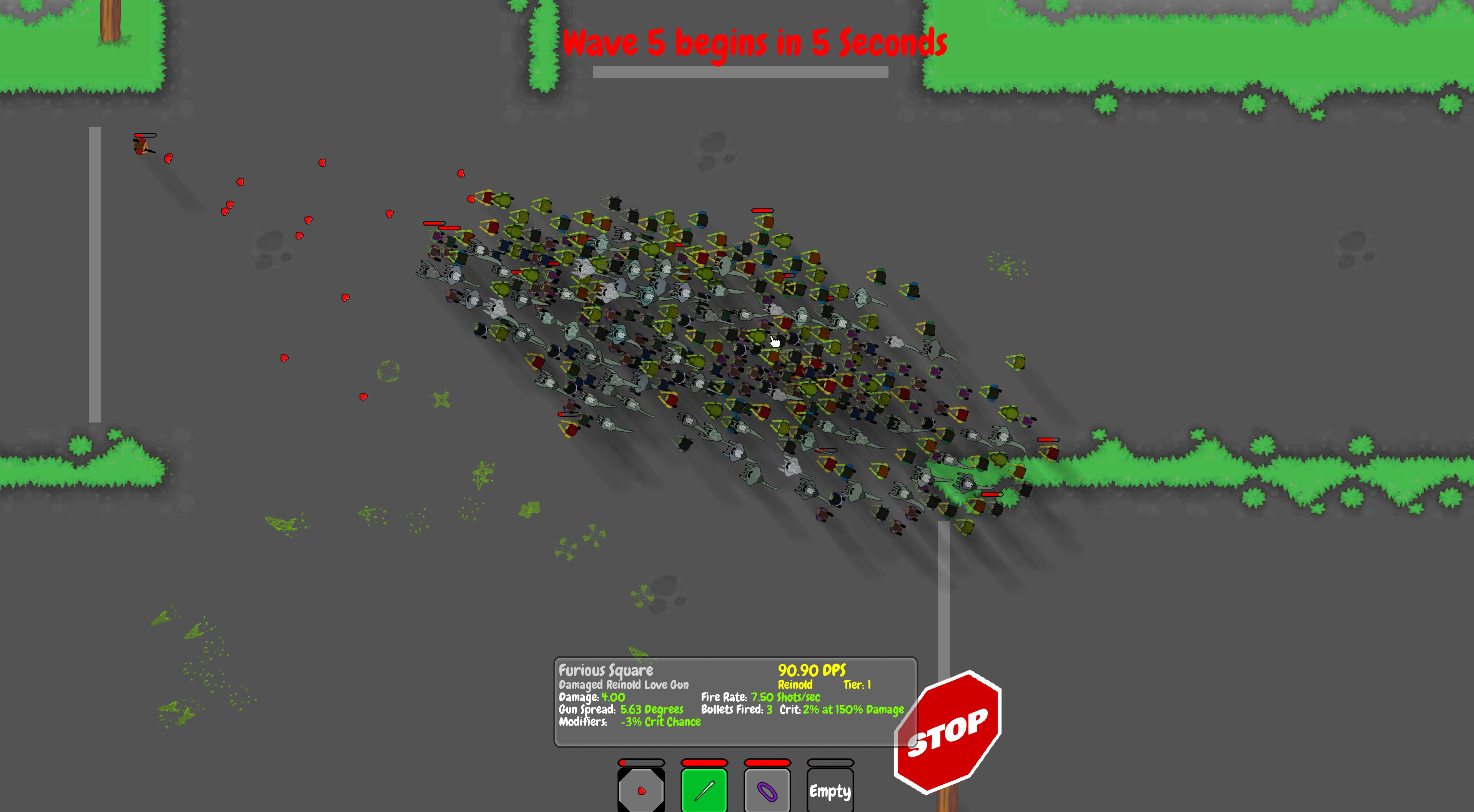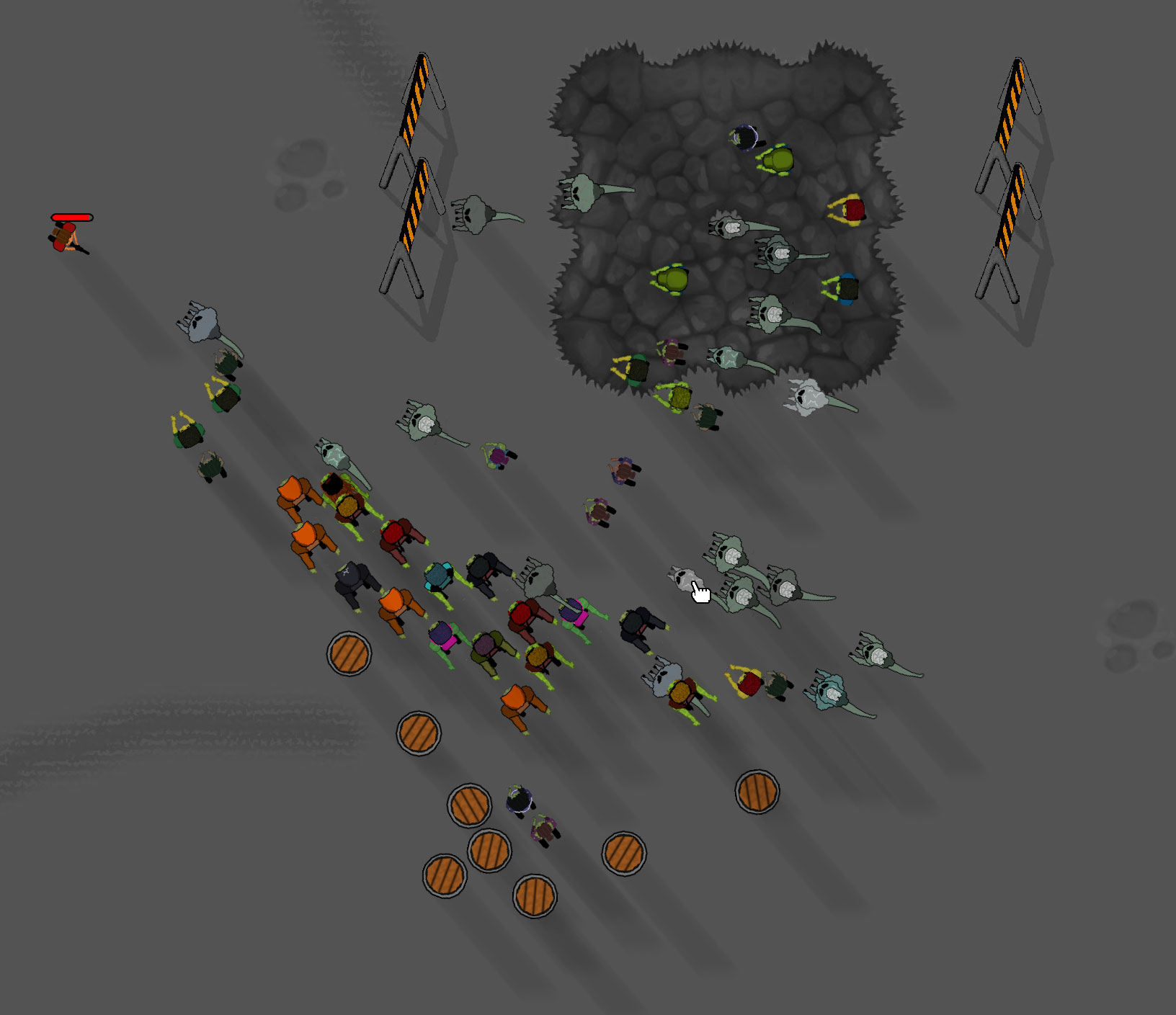 Status Effect Overhaul
Originally Enemies could have only 1 status effect at a time. Now Enemies can have multiple status effects. Some Effects are animated, such as the Poision bubbles, electric sparks, and On Fire flame. Some Status Examples Below: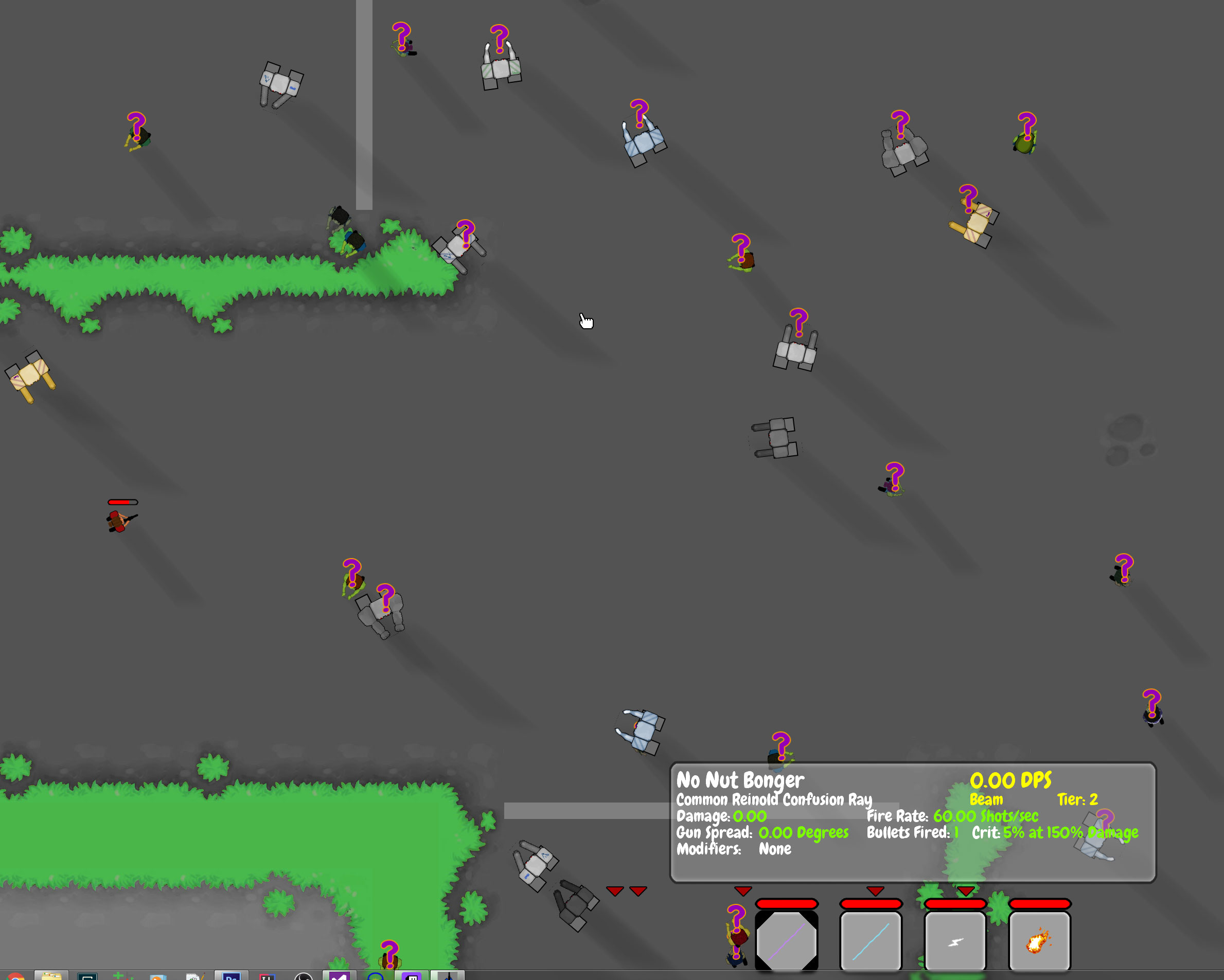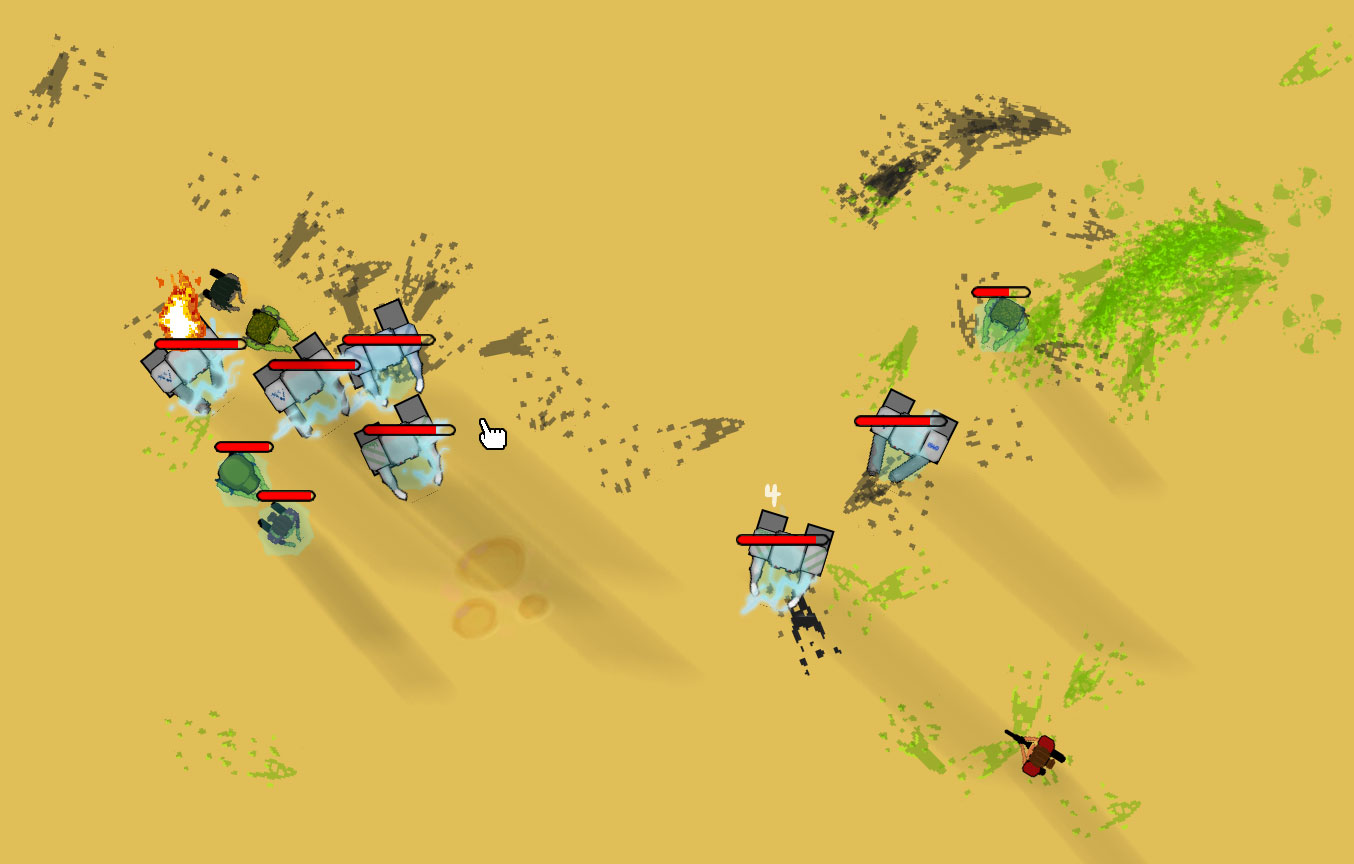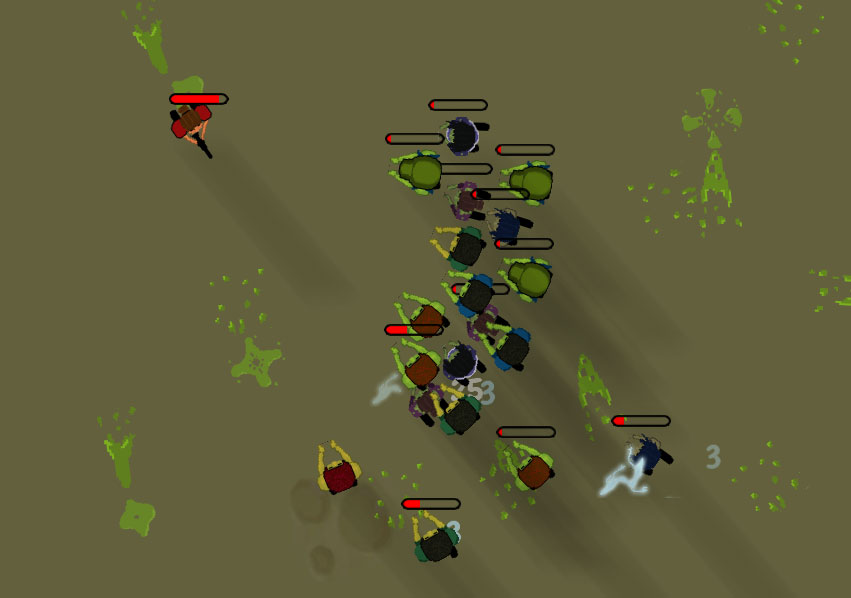 Currently being worked on:
- More Costumes
- Trap / Walling Weapons
- Destructable Wall Bullet Types
- Inventory Display Overhaul
- Level Selection Display Overhaul
Later down the track:
- More Levels
- Level Difficulty and Challenge Mode
- Vehicles
- Vulnerable, Mind Control, Wet Enemy States
- TP Hoarder Enemy

And continually adding Costumes, Weapons, Achievements, Secrets, and Modifiers.
BattleCourt is available as early access on Steam:
Thank you all,
Luke Parisi
BattleCourt Developer