This past weekend there were no fewer than three new Isomer builds (the latter two bug fixes and extra debugging features) for internal testing which, given we've been averaging a build every three weeks was a bit of a change of pace!
I tweeted about it a few times, but it is so useful to get your work in progress game in front of players and people who don't normally play games alike to see where the rough edges are. From doing this over the last couple of weekends a number of minor but important additions have surfaced, the most noticeable of which is the game notification area.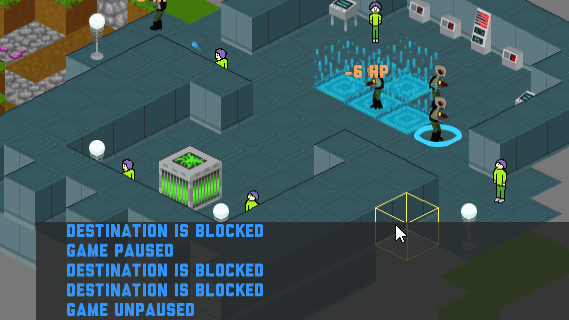 I've also found a fun bit of software called LICEcap (hence the demo of the notification feature above) thanks toananasblau on Twitter which makes it nice and easy to create GIF files.
Aside from new features, a number of bugs have been discovered and squashed. On top of this more artwork is being completed and replacing development placeholders. Here is what some of the new art for one world type looks like - the left faces of the blocks still need tweaking to enhance the illusion of height, but that's a minor change that should be completed shortly.