TripleClaim Game Collectives Bananaz in Space is now live on Indiegogo. You don't have to contribute with money, share, tweet it means so much!
We have amazing offer for $5 you get not just Bananaz In Space but every game TripleClaim publishes ever!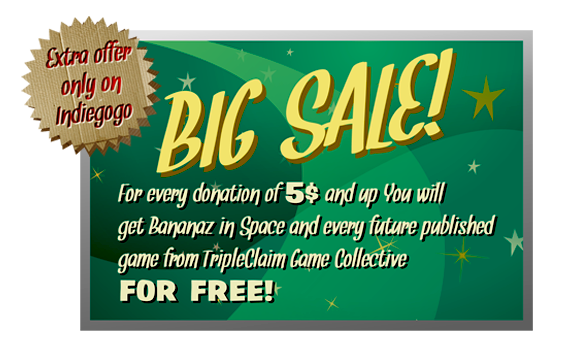 We have some amazing perks to offer Check us Out!