Lately, the time has been devoted to improving the detail of the backgrounds. This includes the trees that blend into the colors of the mountains and the huge Careto sculpture that is part of this tradition.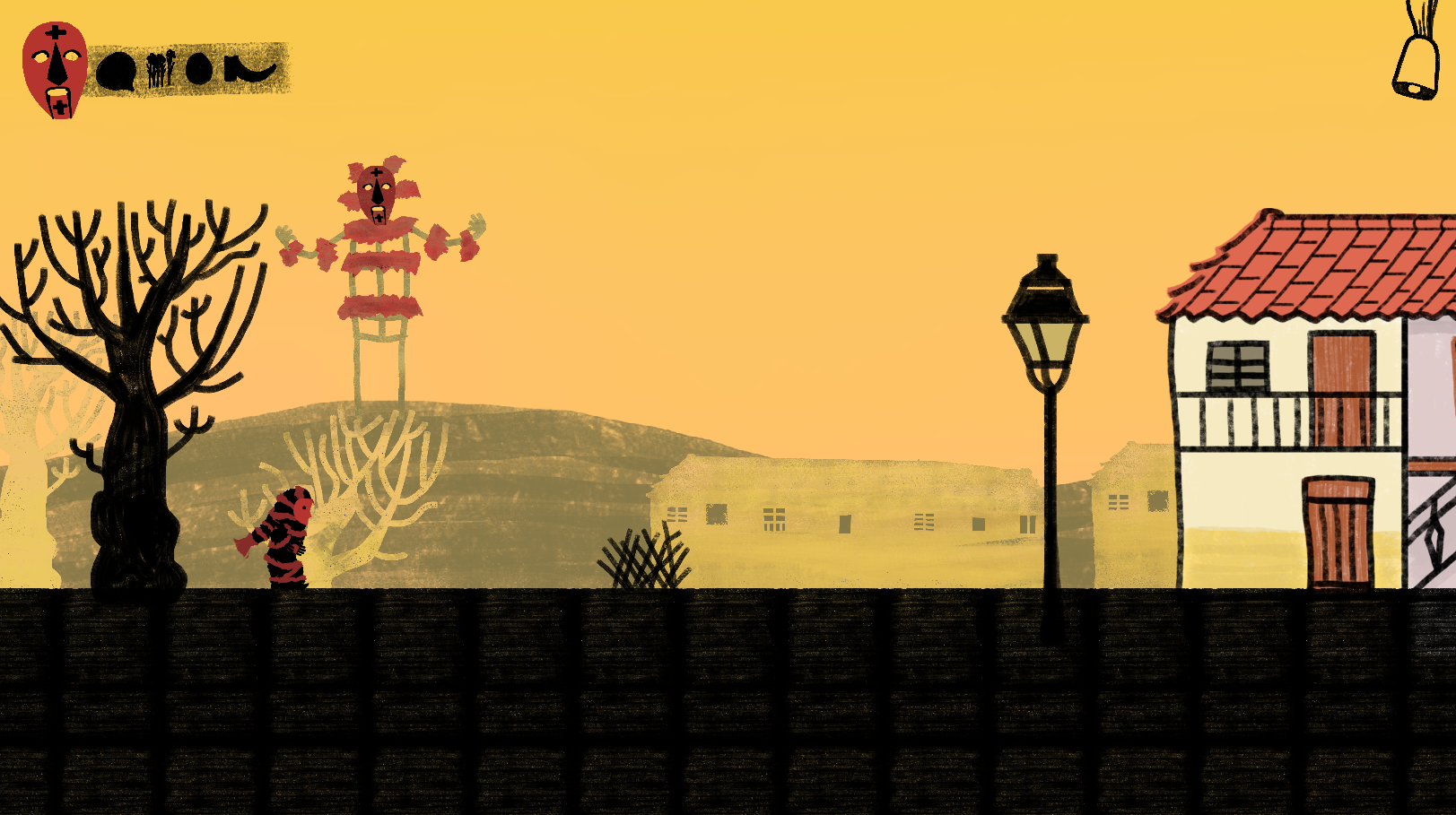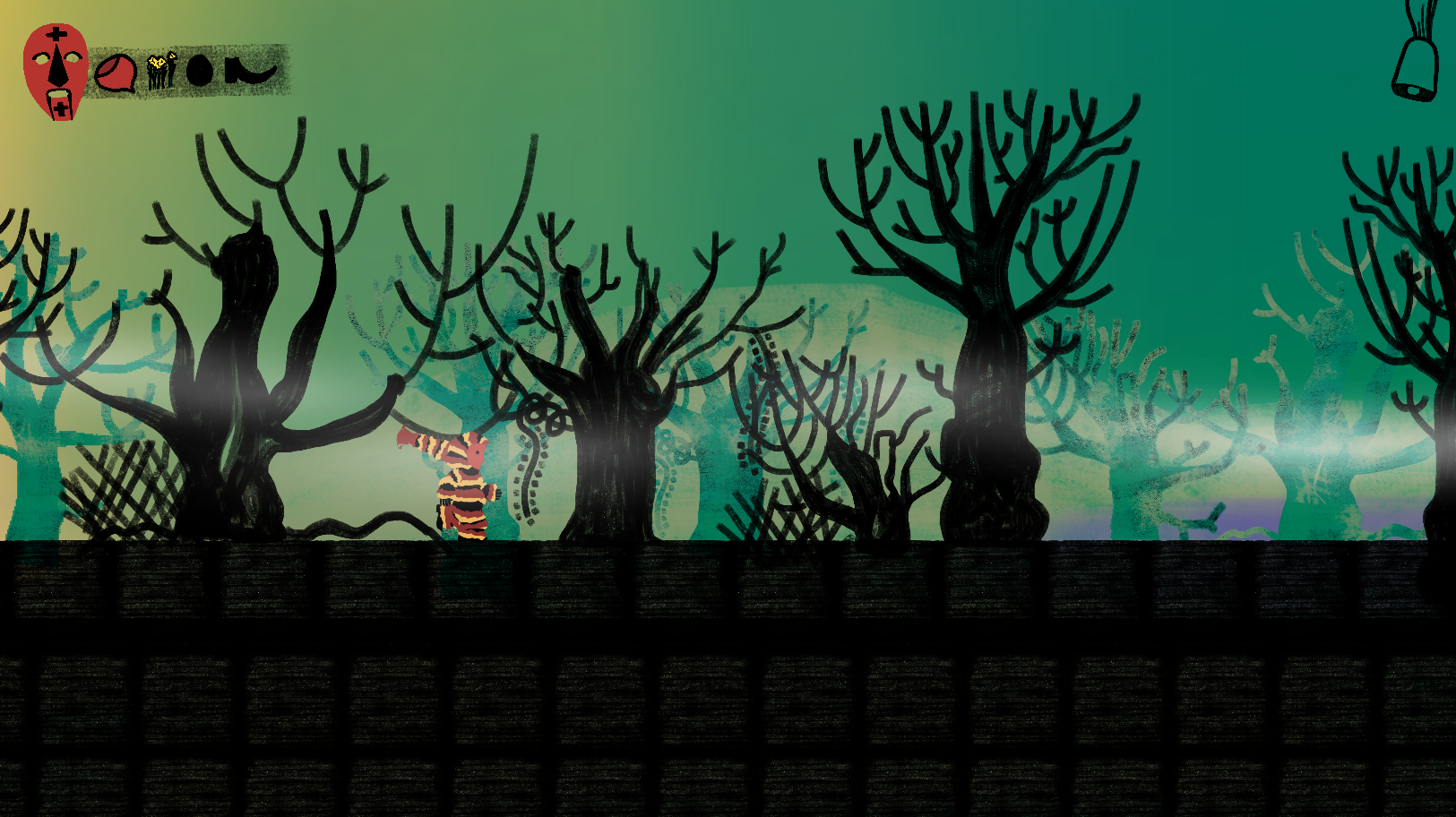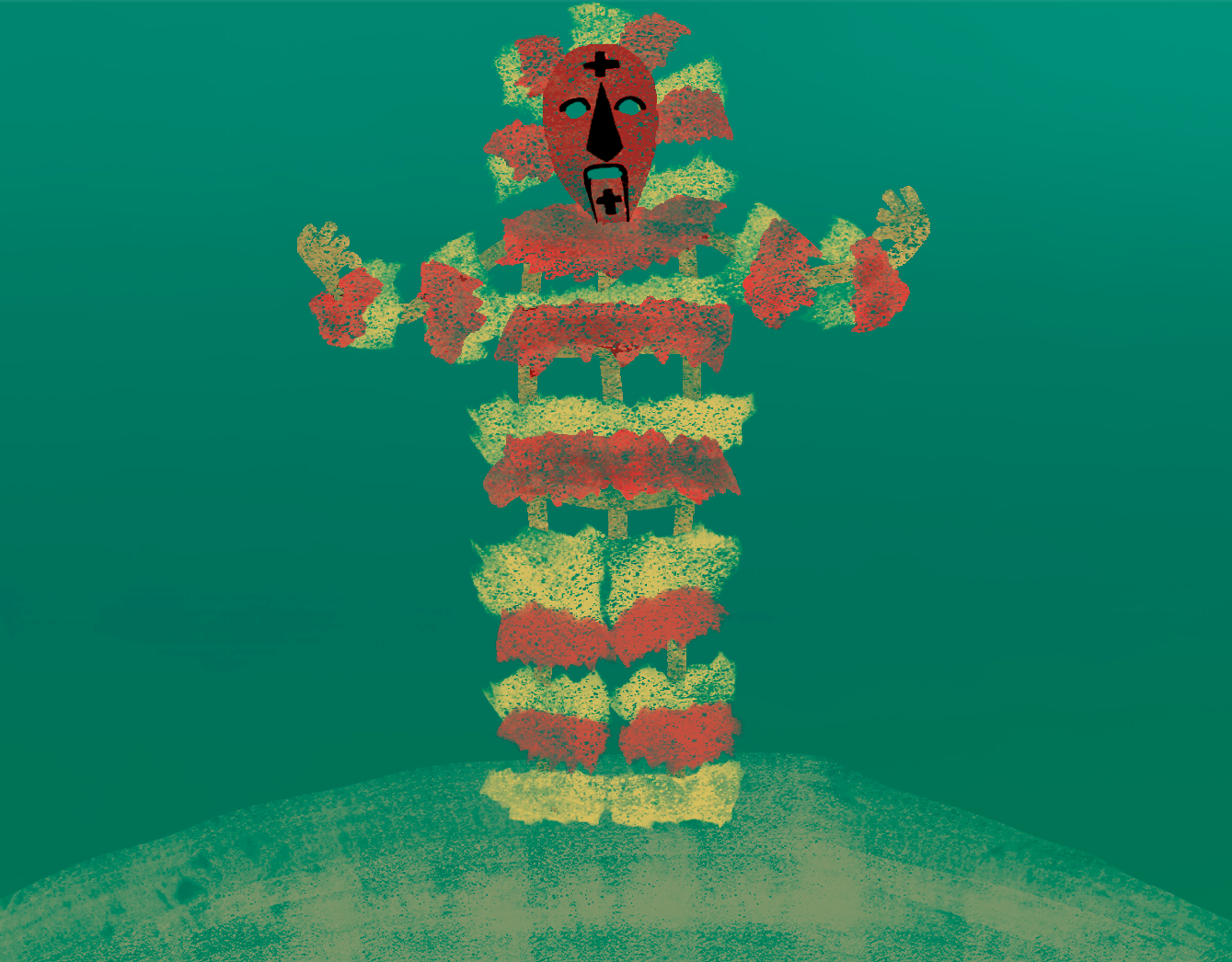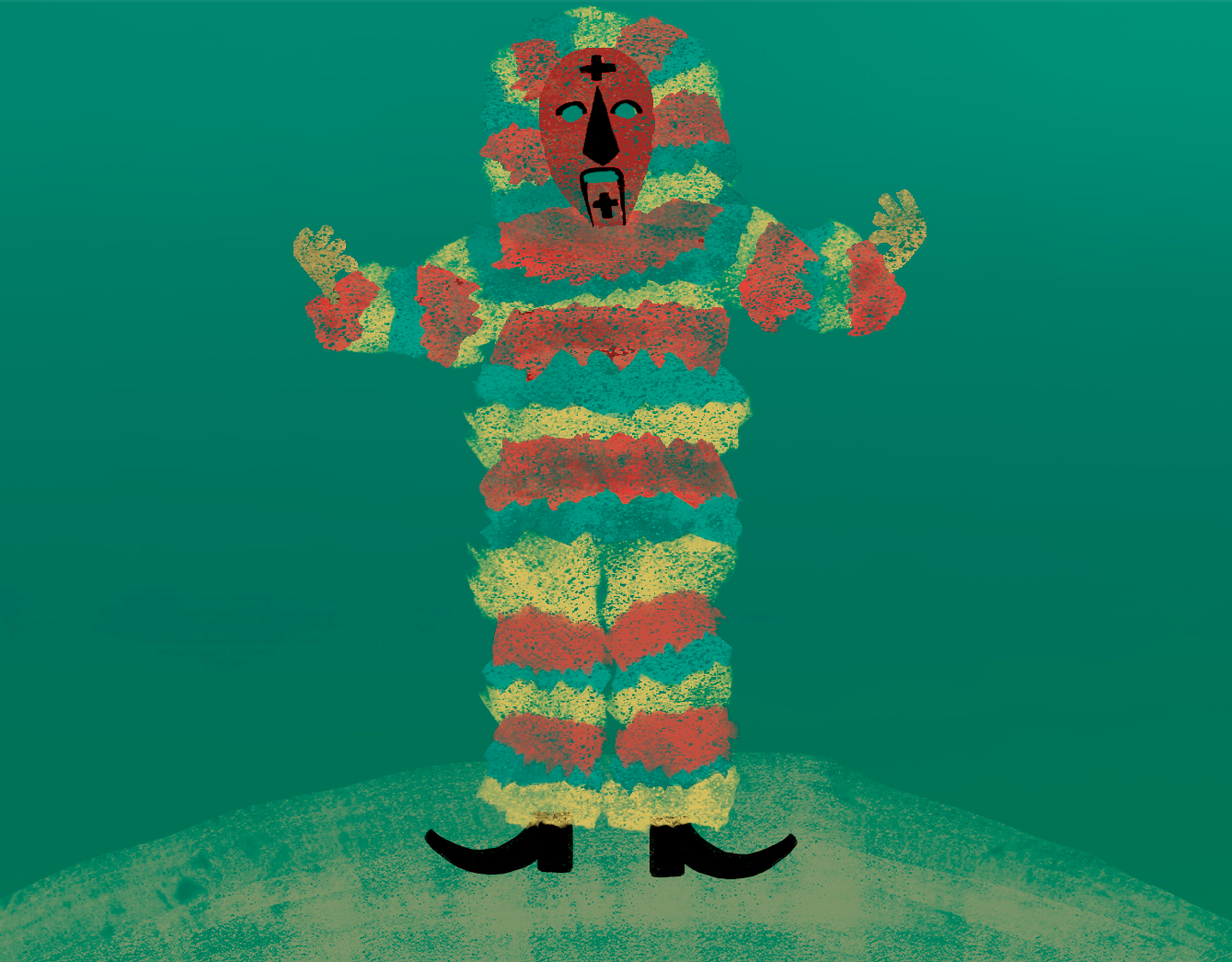 The next step will be focussing on the messages to prevent the player from moving forward before finishing the missions required. Here is a sneak peek of some options to work on: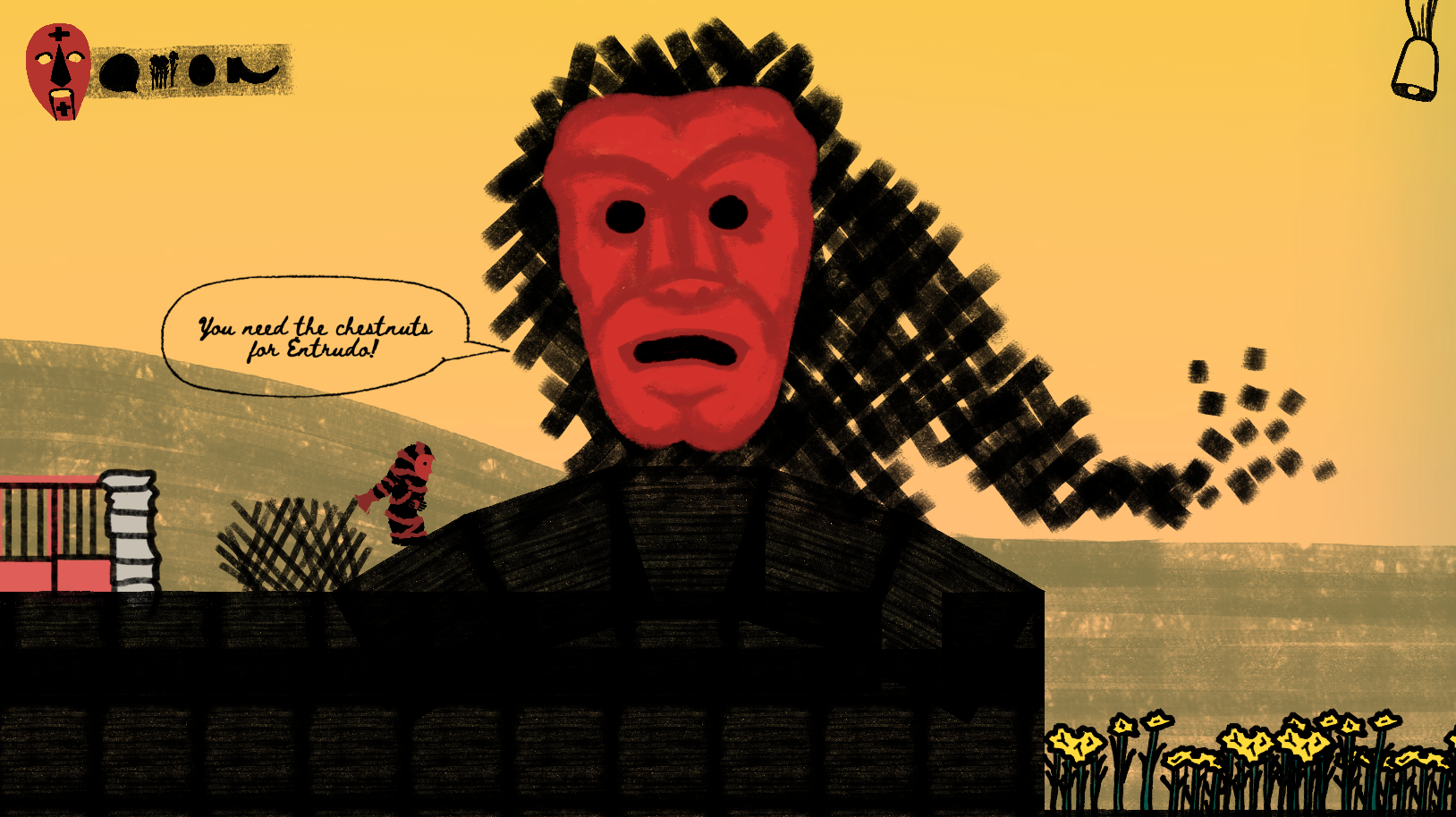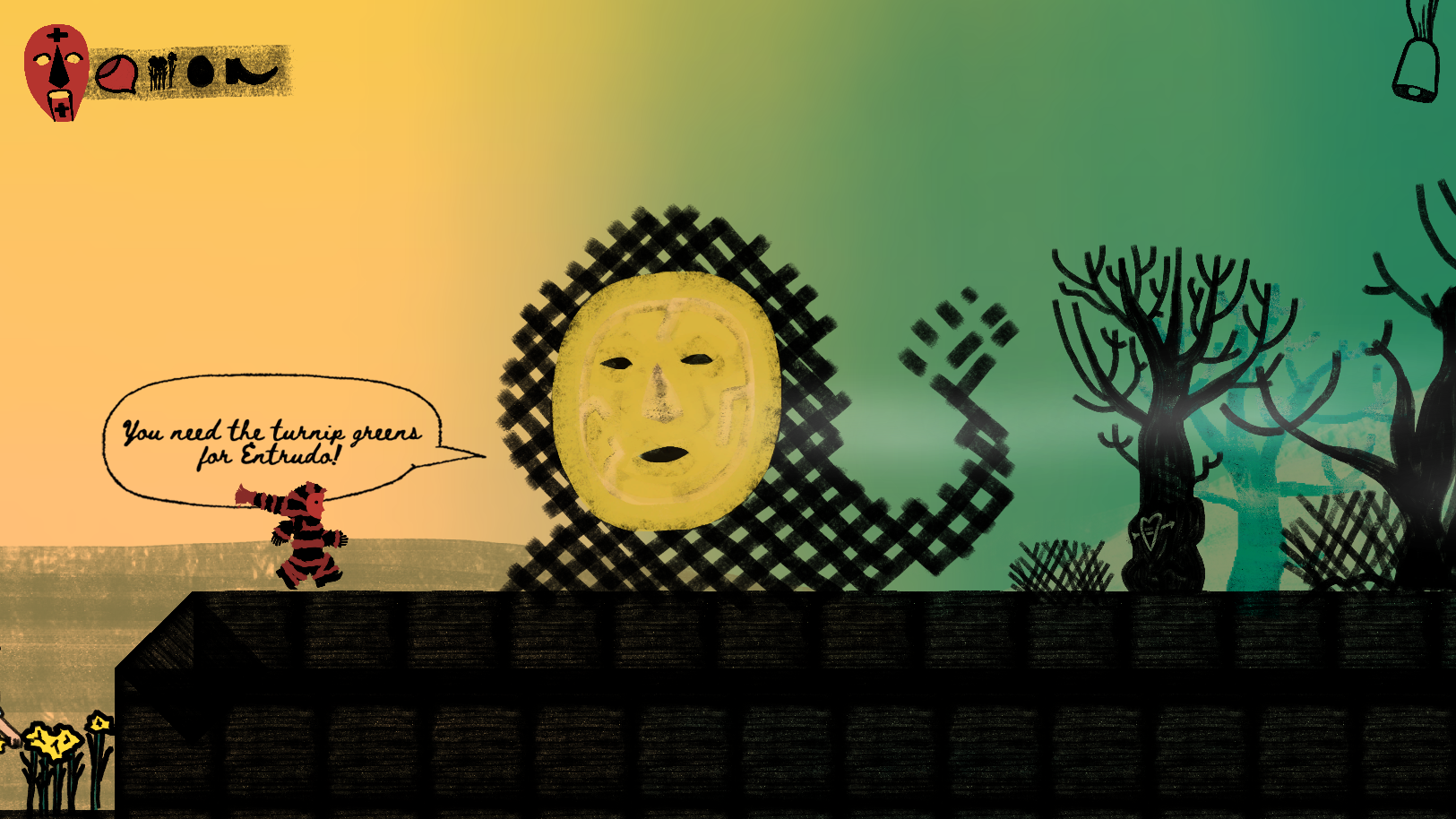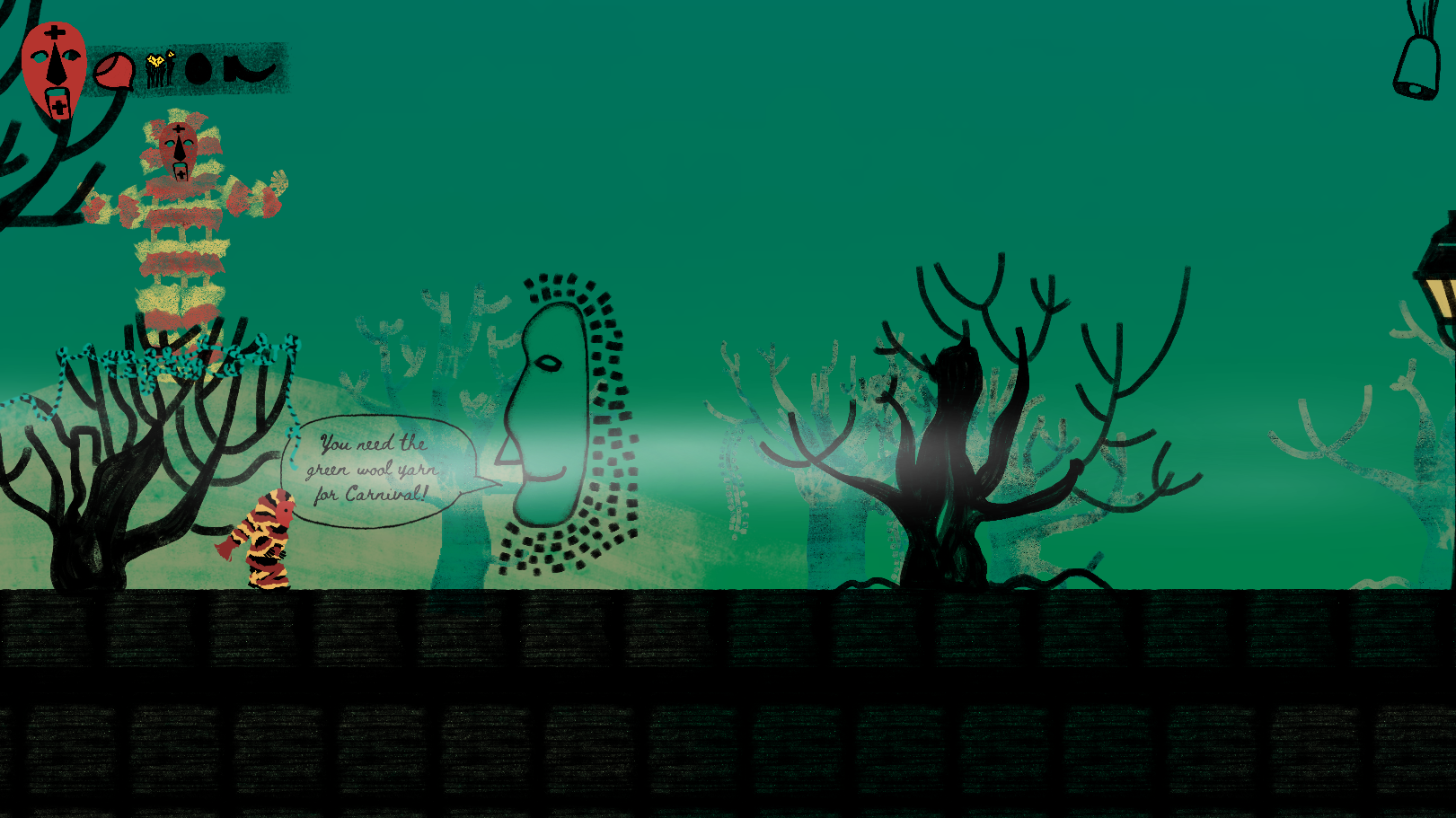 For now, this last one seems to be the most elegant option.
Follow the daily development through my Instagram account.