While we have been working on Steel Storm 2 a void formed in the Steel Storm: BR community. I admit neglecting the original game, and while two fans managed to create new content, it was not enough to fill the void. Therefore I decided to go back to the roots while Steel Storm 2 engine is being developed and bring several new products to our SS:BR community.
First and foremost I updated SS:BR with current engine build and user-made content here on Desura. The game has Assault on fKd City custom map and mission made by Quake 3 mapper fKd (can be played from Mixed Goodies campaing):
Along with that Necro's campaign was also indluded. While it doesn't have any custom maps, it has whole bunch of challenging new missions: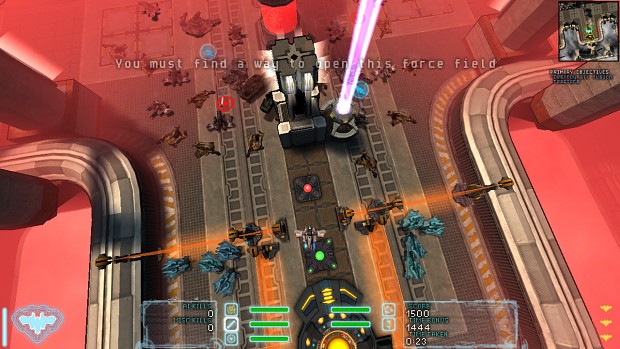 I am currently working on a new DLC, which will consist of a new map/mission with somewhat new type of gameplay. The map will be accompanied by brand new music track and will be available for purchase here, on Desura, Steam and at our e-Shoppe for $1.99
As I am writing this article, another small indie team is working on reboot of Towers of Doom MOBA mod, alpha build of which will arrive later this week or next week to Desura.
I have yet another ace up in my sleeve, but I will reveal it when DLC#2 code name Steel Storm: Forgotten Prison and alpha of Towers of Doom are released ;)
Meanwhile if you haven't done so already, upgrade your arsenal with Weapon Pack DLC: