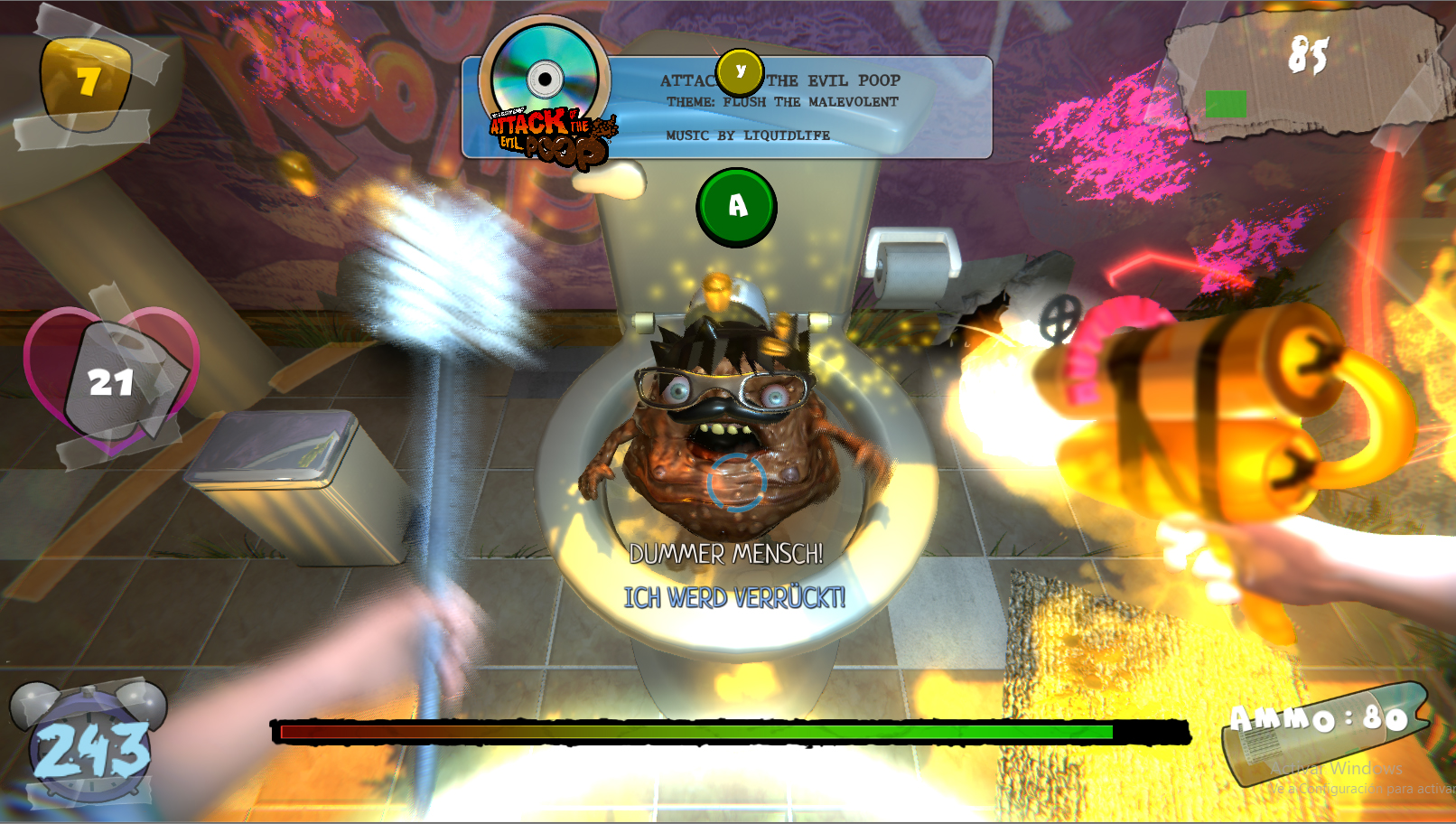 Wath's up guys!
As you may know, ATTACK OF THE EVIL POOP is available on Steam since July 10th. For those who don't know, this game is an Arcade, Indie, First Person Shooter, QTE and On-Rails shooter made in Unity for PC (and soon to be released on Mac and Linux). This twisted title already has a major update (1.1 version) that contains: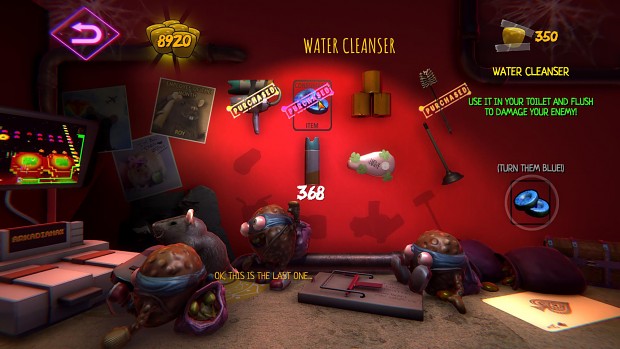 - Difficulty balancing
- Items spawning chance
- More bonus levels in-between certain game events
- Baby Mode enhanced for rookie players
- Enhanced Multiplayer playability
- More detailed tutorial about how to use the "LysoGun" after the store
- Translation problems fixed for several languages
- And a lot more!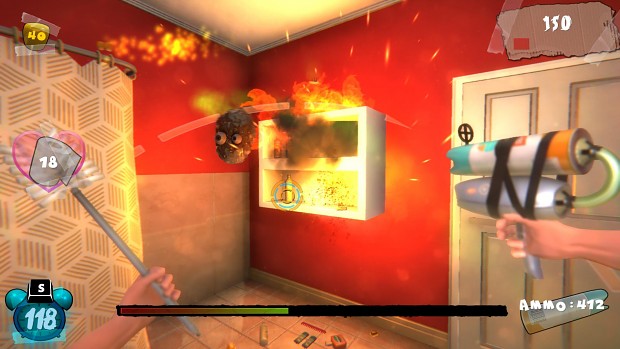 So, do you think you would be able to defeat those evil poops on Steam?
Let's see...
PS: Mac and Linux version coming soon
PS2: VR version coming not that soon :D
Cheers!