First character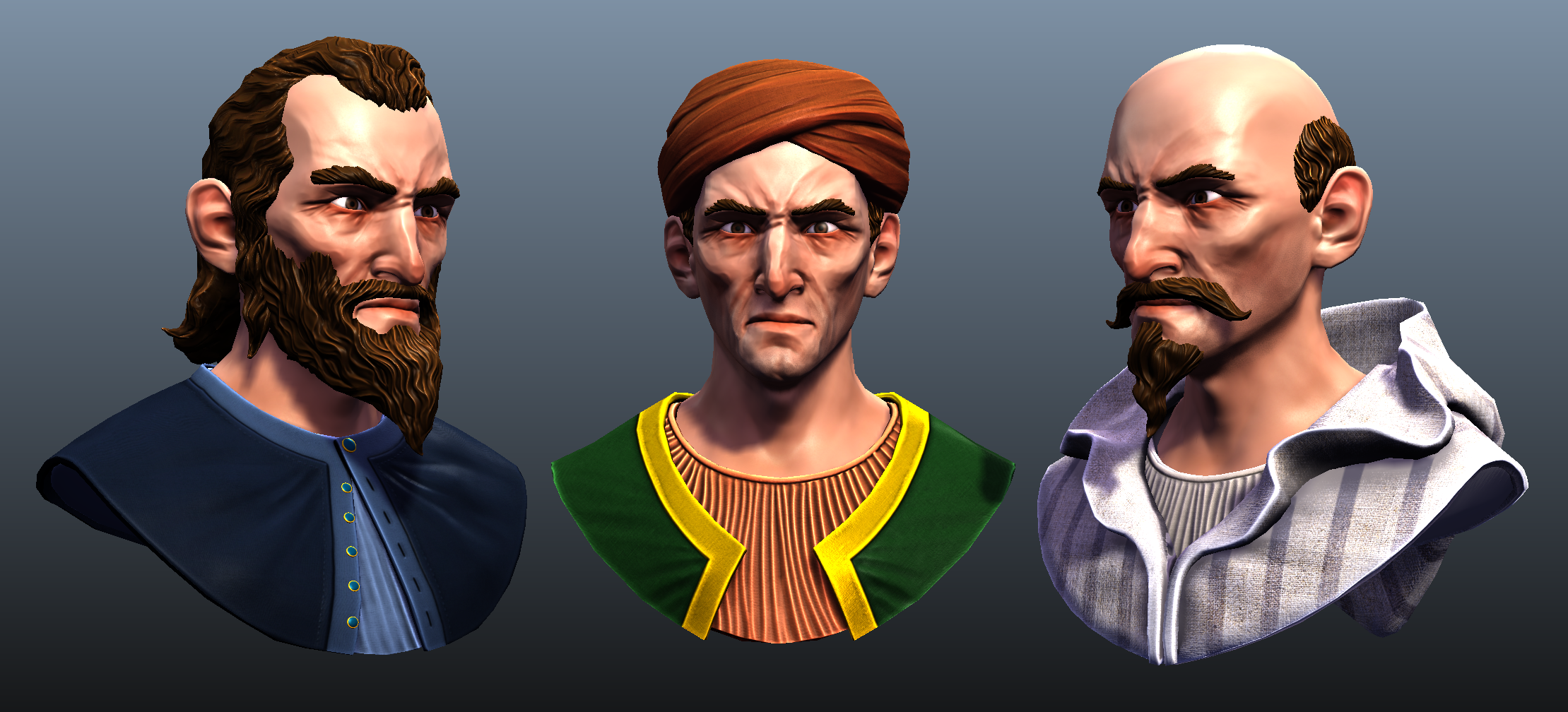 First character made for the game The Inner Sea: All props, clothes, haircuts, etc... are randomly put together in game. The idea is like for our islands, everything is randomized, new islands, new characters each time you start a new game ! A lot more characters are on my list.
First character - sculpt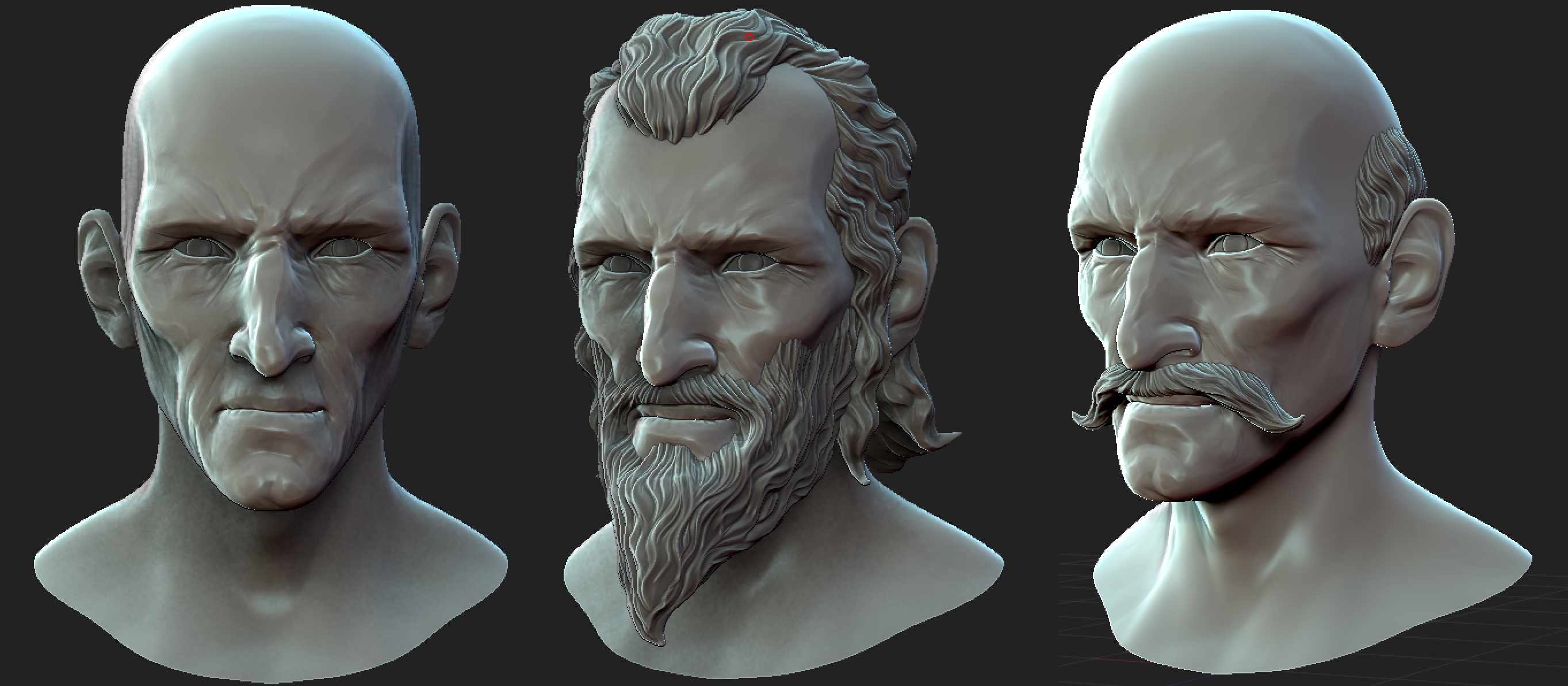 Sculpting the head and facial hair: The idea here was to find a way to randomly generate characters in the game from different head models, haircut and props.
First character - cloth work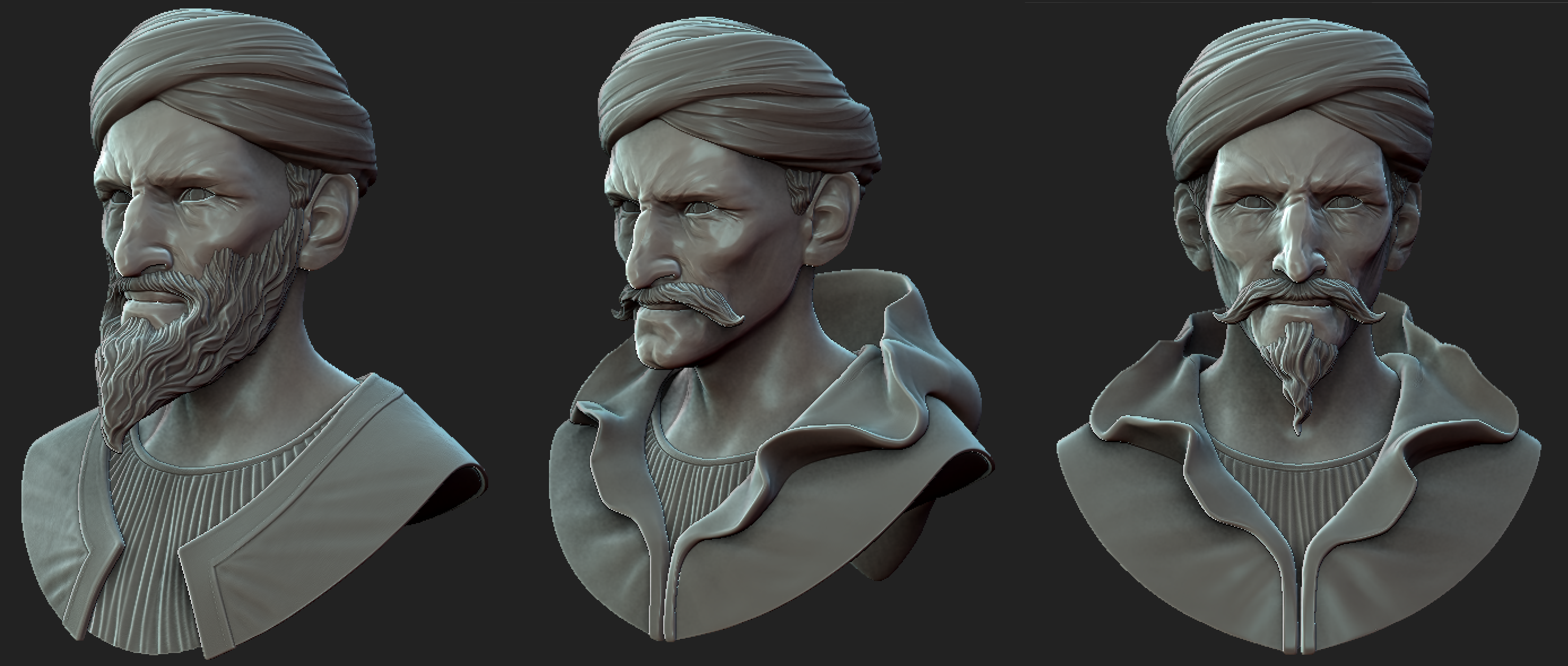 Sculpting of the clothes: Same things for clothes :)
First Sea Monster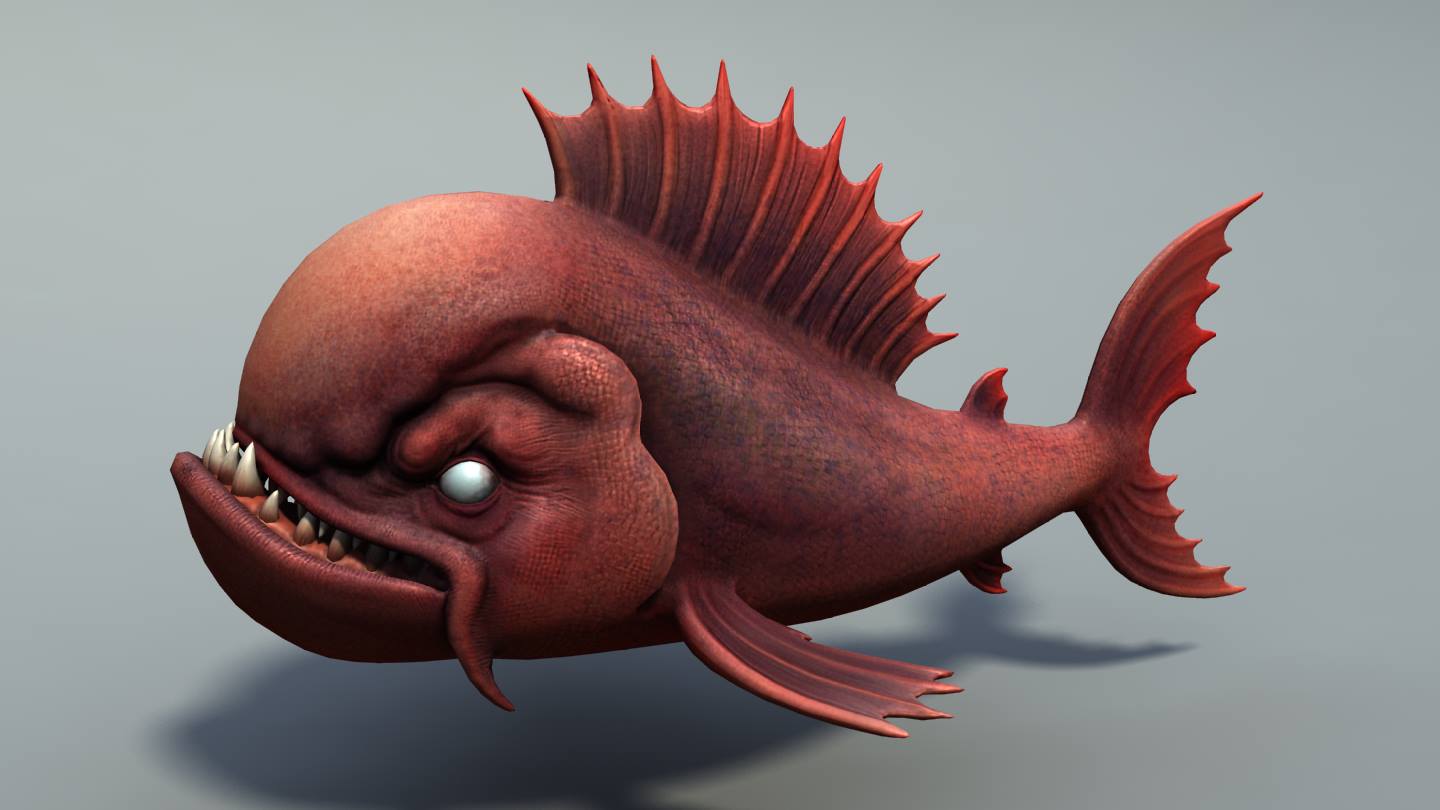 Final model of our Big Fish: The first Sea Monster of the game, it may not be in the game when we release it but it is made and animated! Sooner or later you will be able to fight those monsters and many other like Giant Squids and Sea Serpents!
The Desk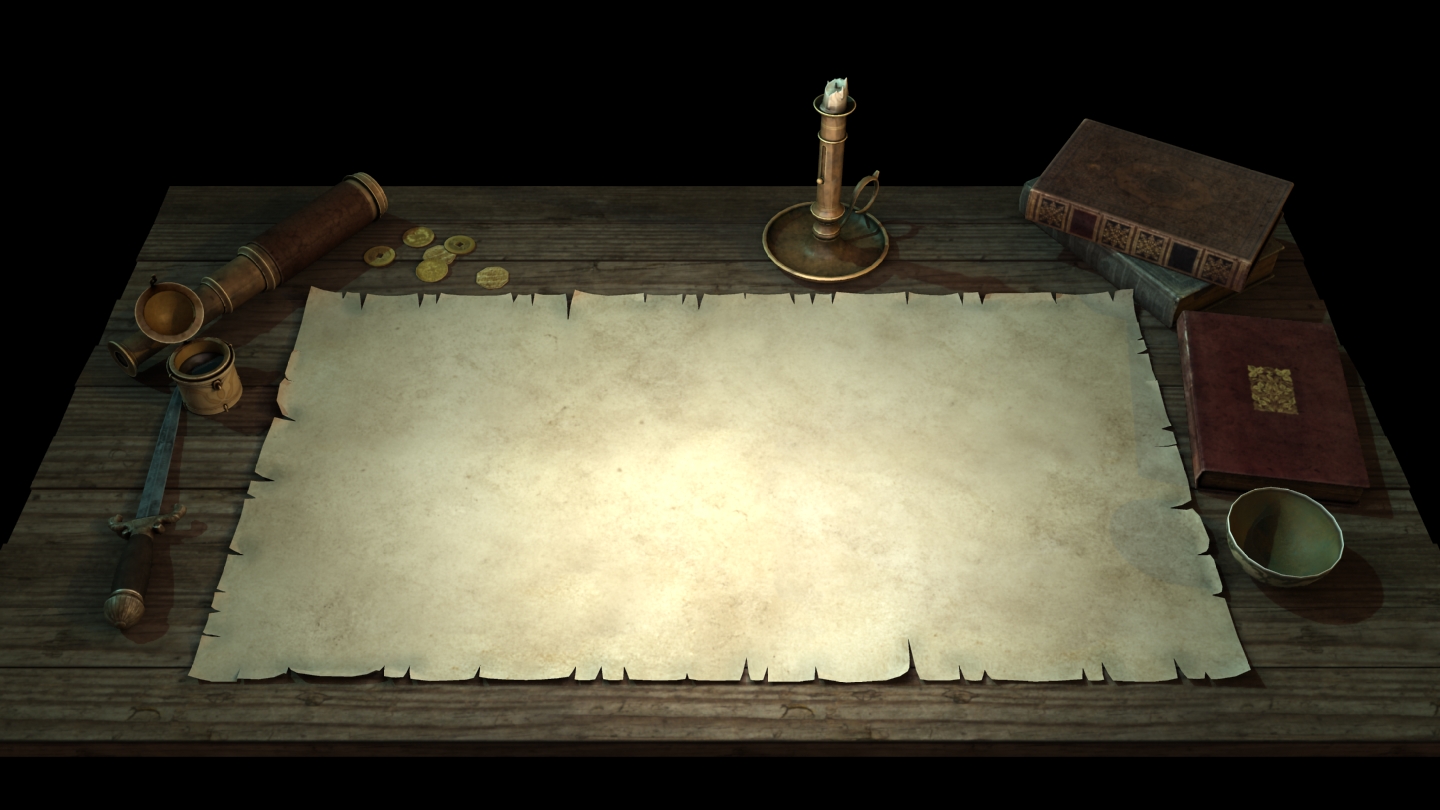 Where the game will take place, I mean on the map :): I really wanted this to look a bit messy but not to much, to show a bit of the back story of the battle ship captain you become playing the game. All objects you see here are from different part of the world.
Desk Props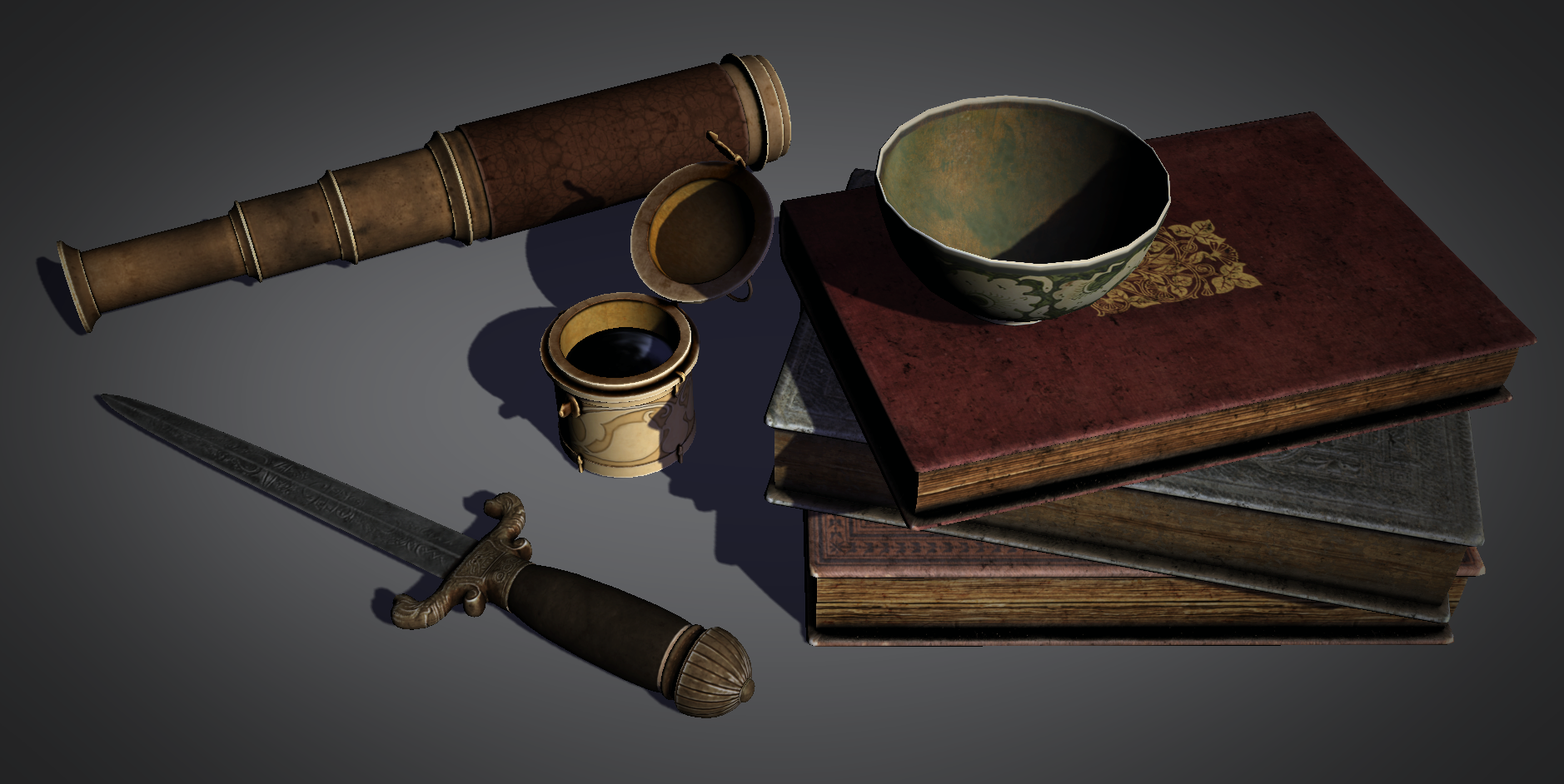 Well, this is a first image I made to present the desk object to my friend Ivo (the crazy good coder behind the project)
Carrack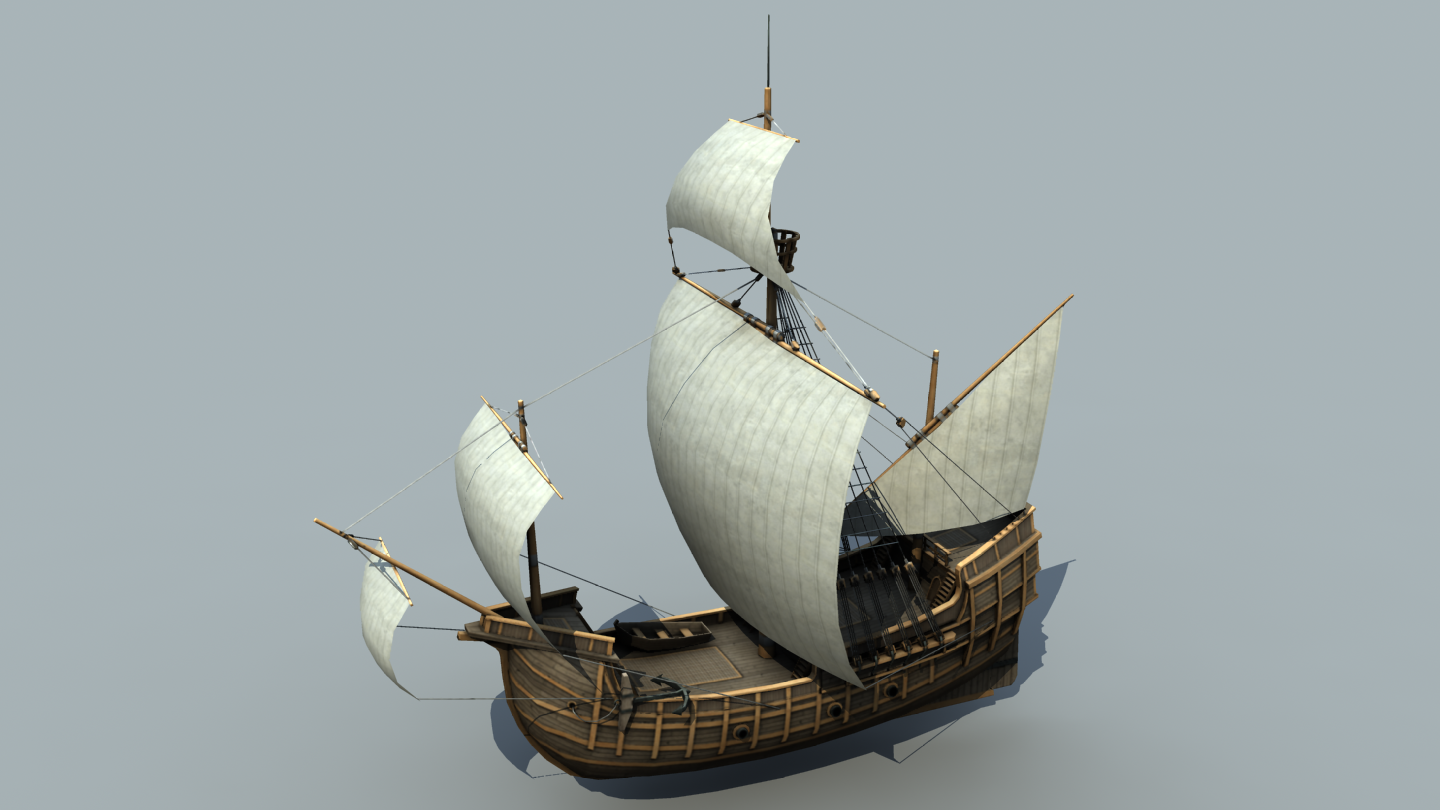 That is the first boat model I made for the game, took me 3 weeks to figure out the amount of details needed, the next boat models were faster to be made thanksfully
Caravel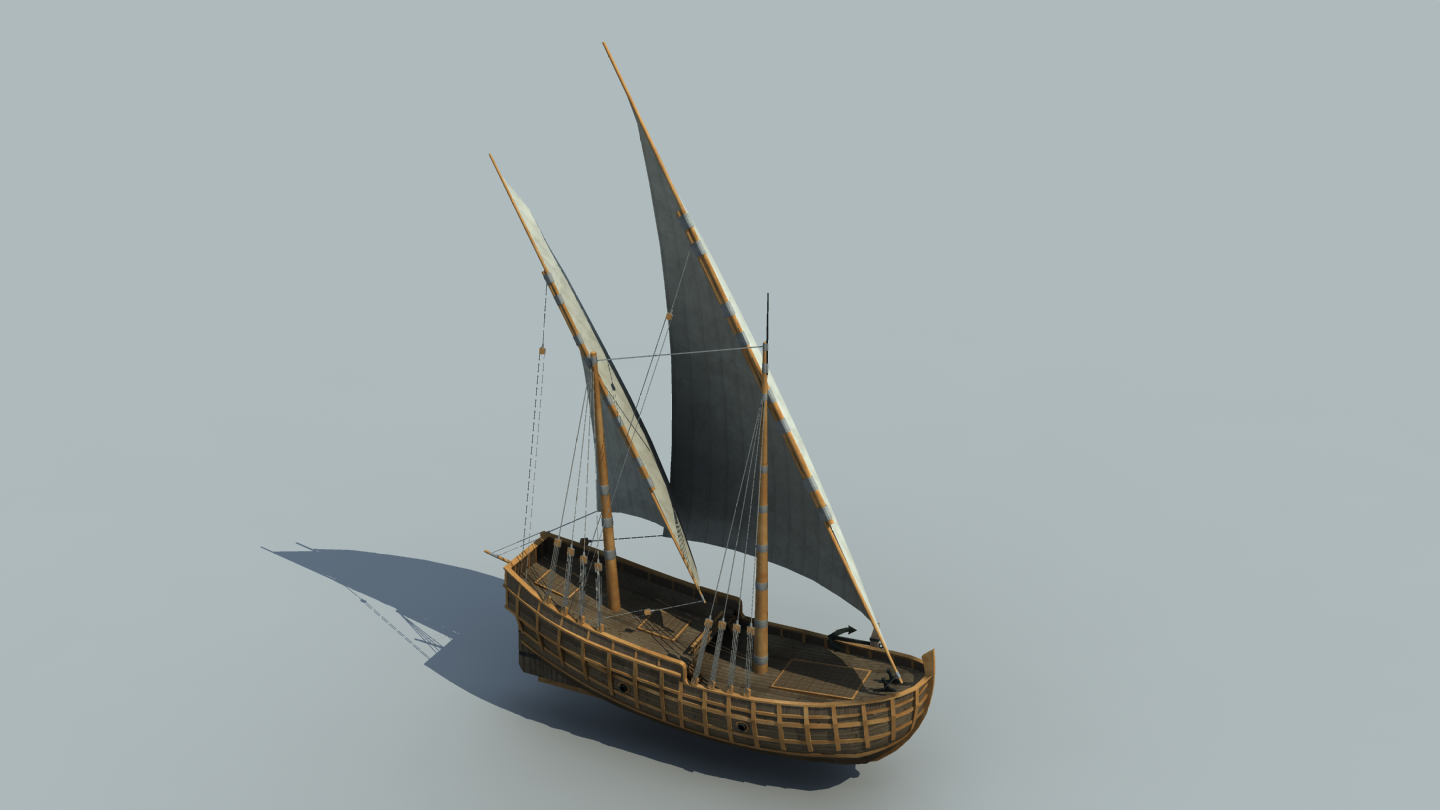 I made this one after the Carrack, it was way faster to be made
Small Junk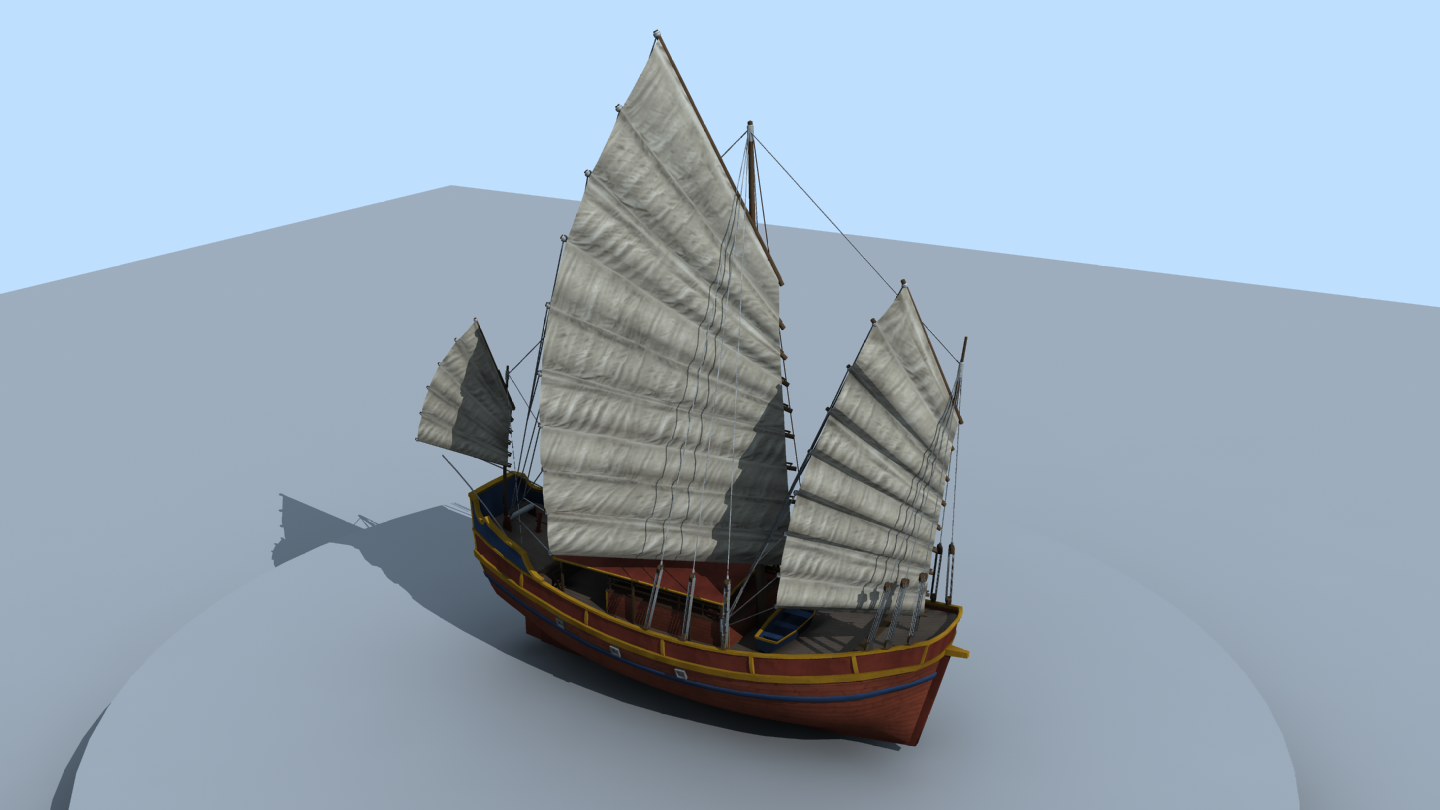 First ship made for our Qin Civilisation, it was really interesting model to work on, I love those boats!
Large Junk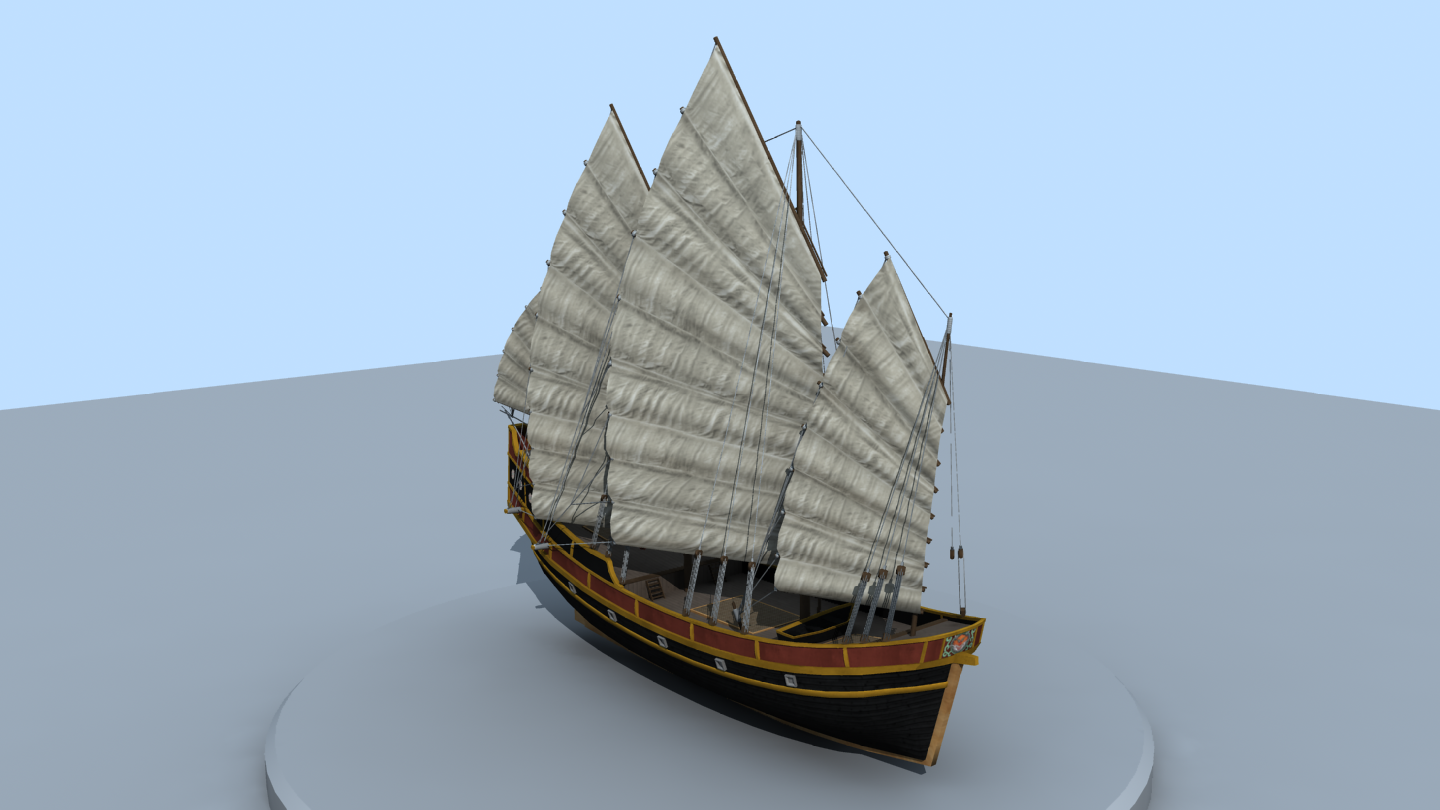 Second ship made for our Qin Civilisation.
Norman ship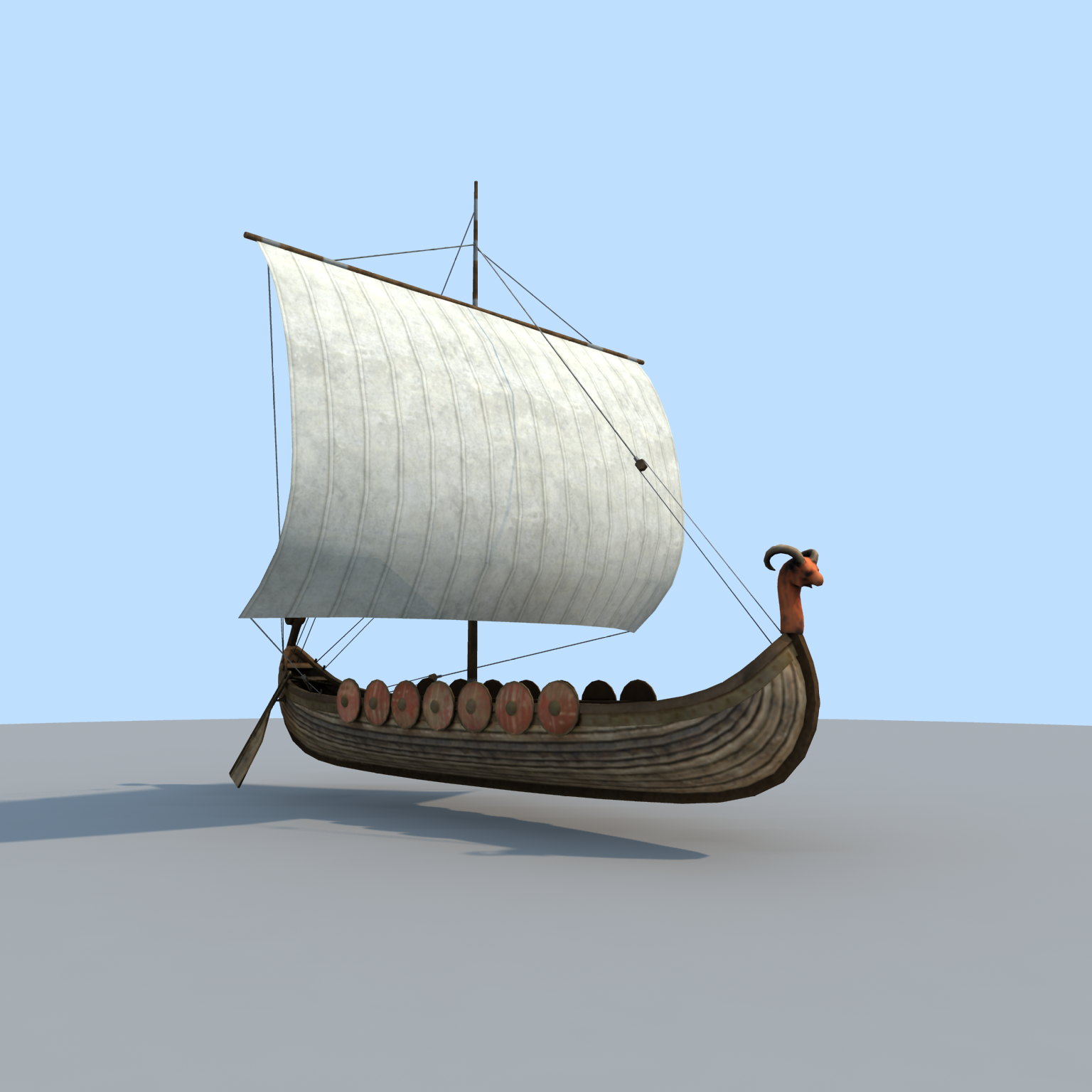 Kind of a Drakkar, I spend most of the time on this little tiny goat head... well it was fun to make.
Norman ship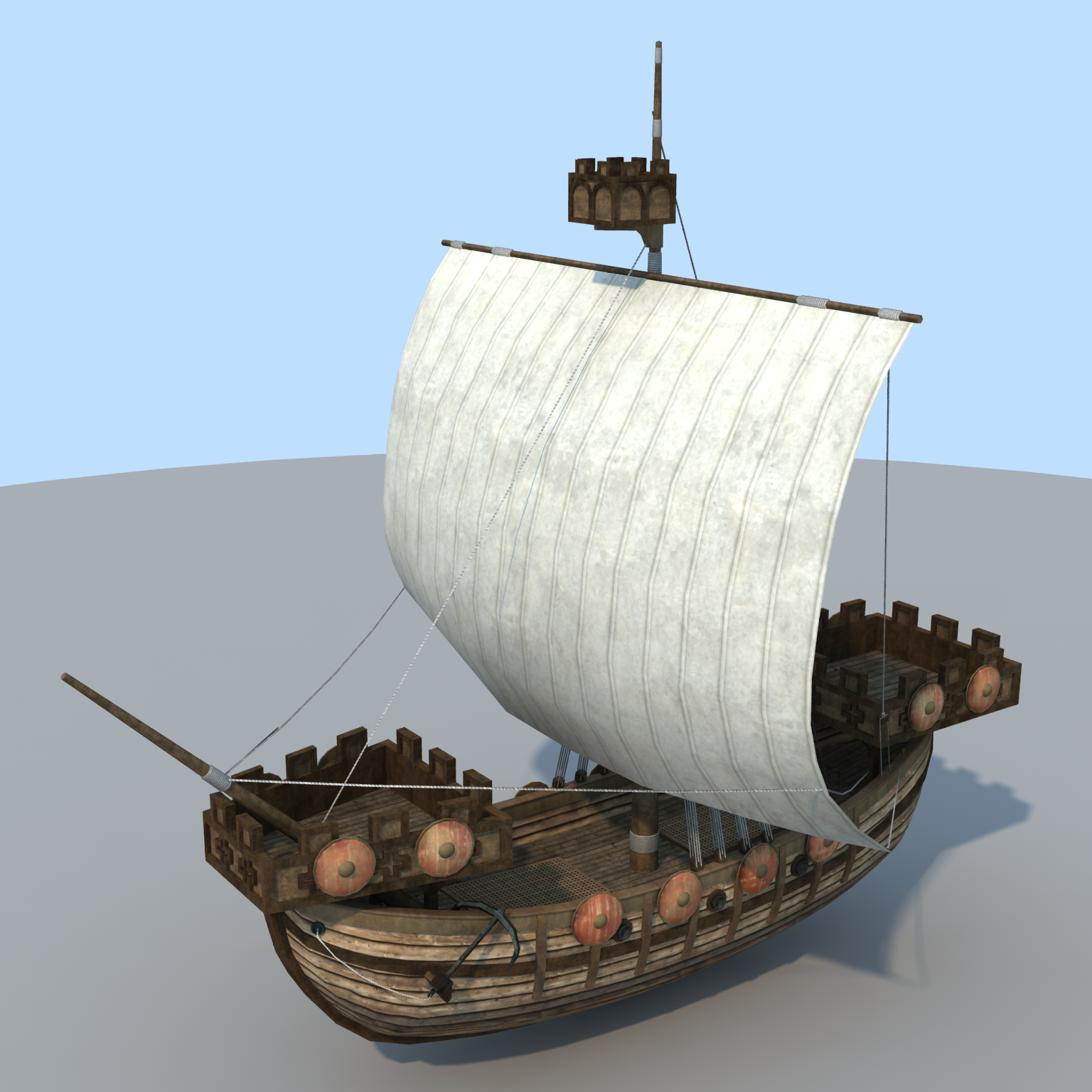 Another crazy Norman ship...
Small Sambuk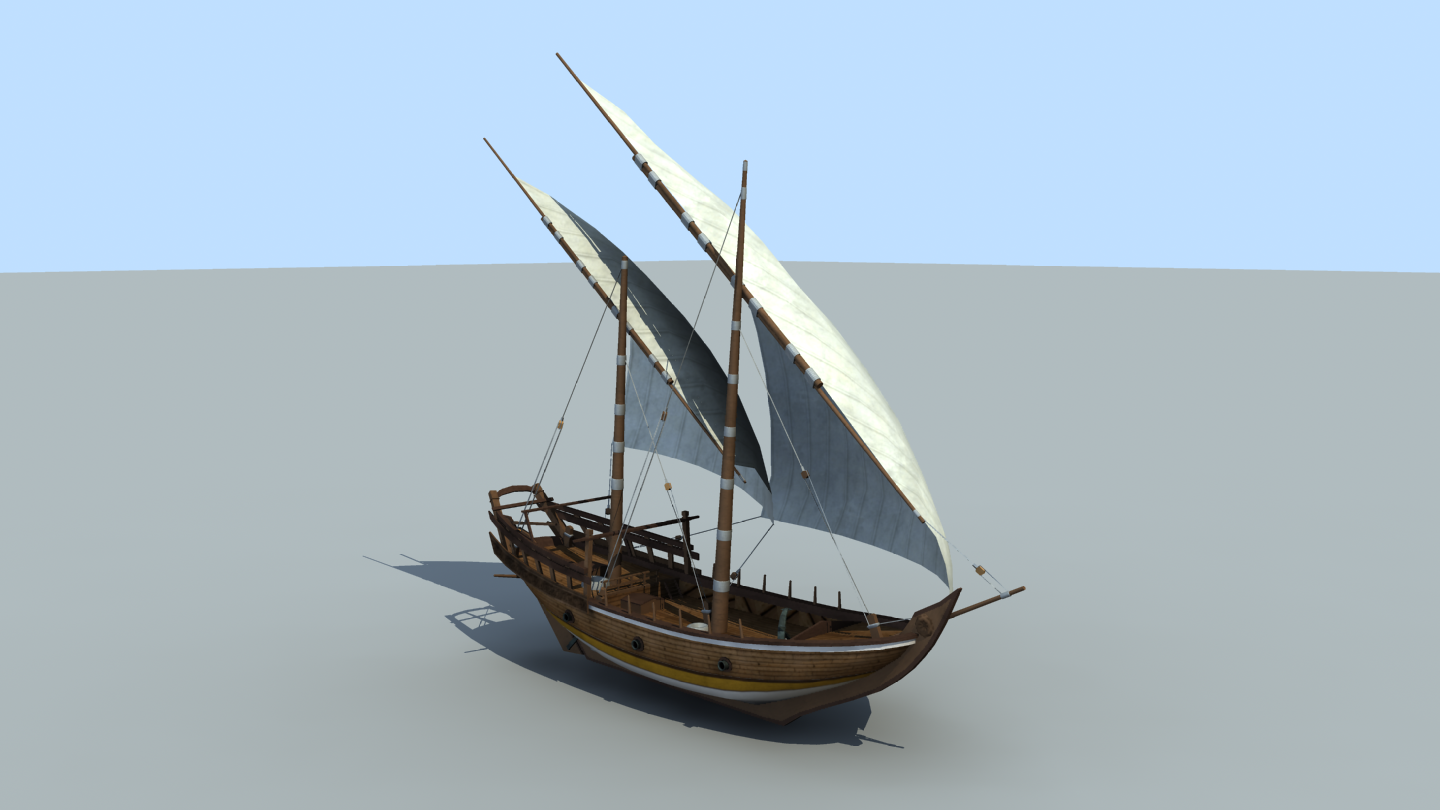 Ship I made for the Caliphate civilisation.
Large Sambuk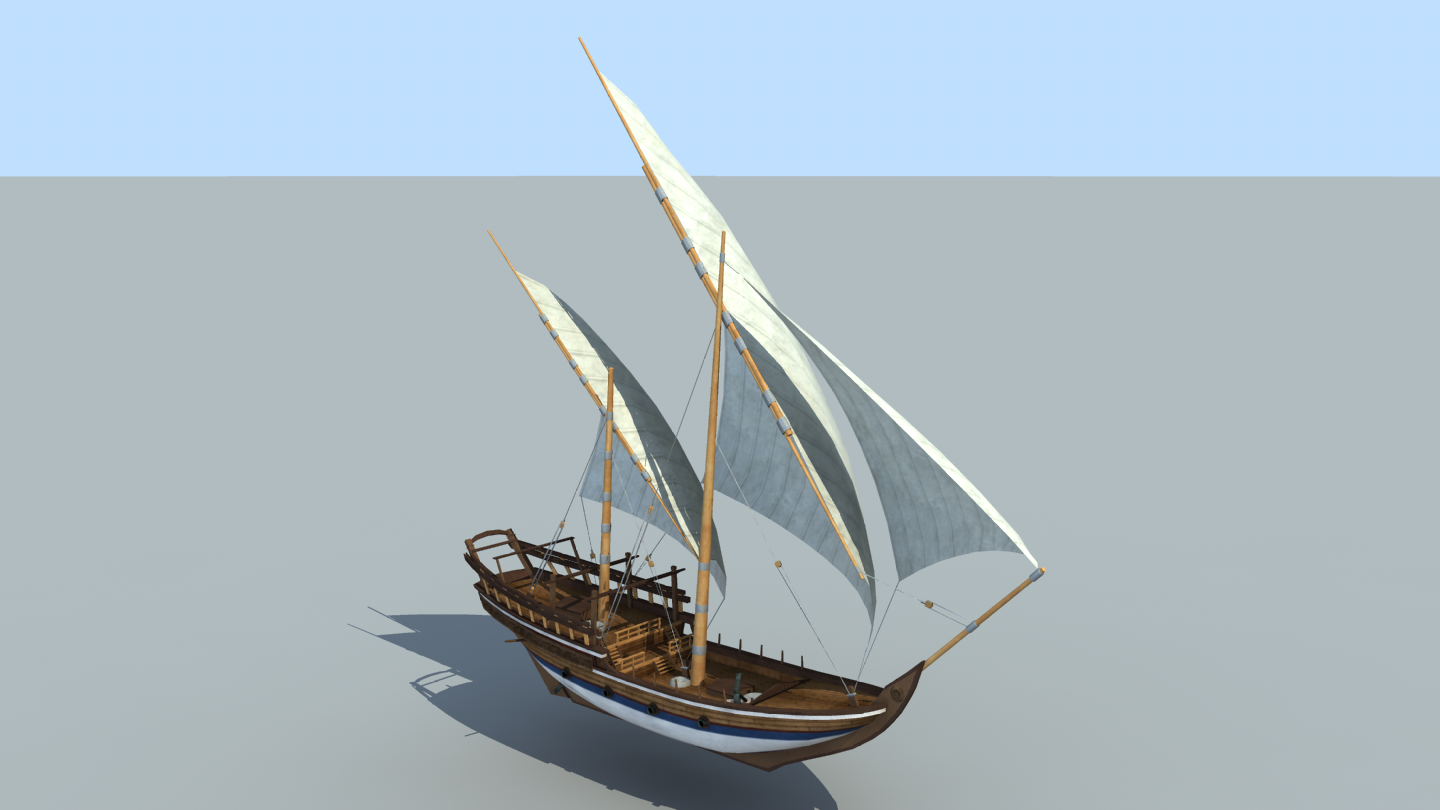 Again for the Caliphate civilisation.
Qin city kit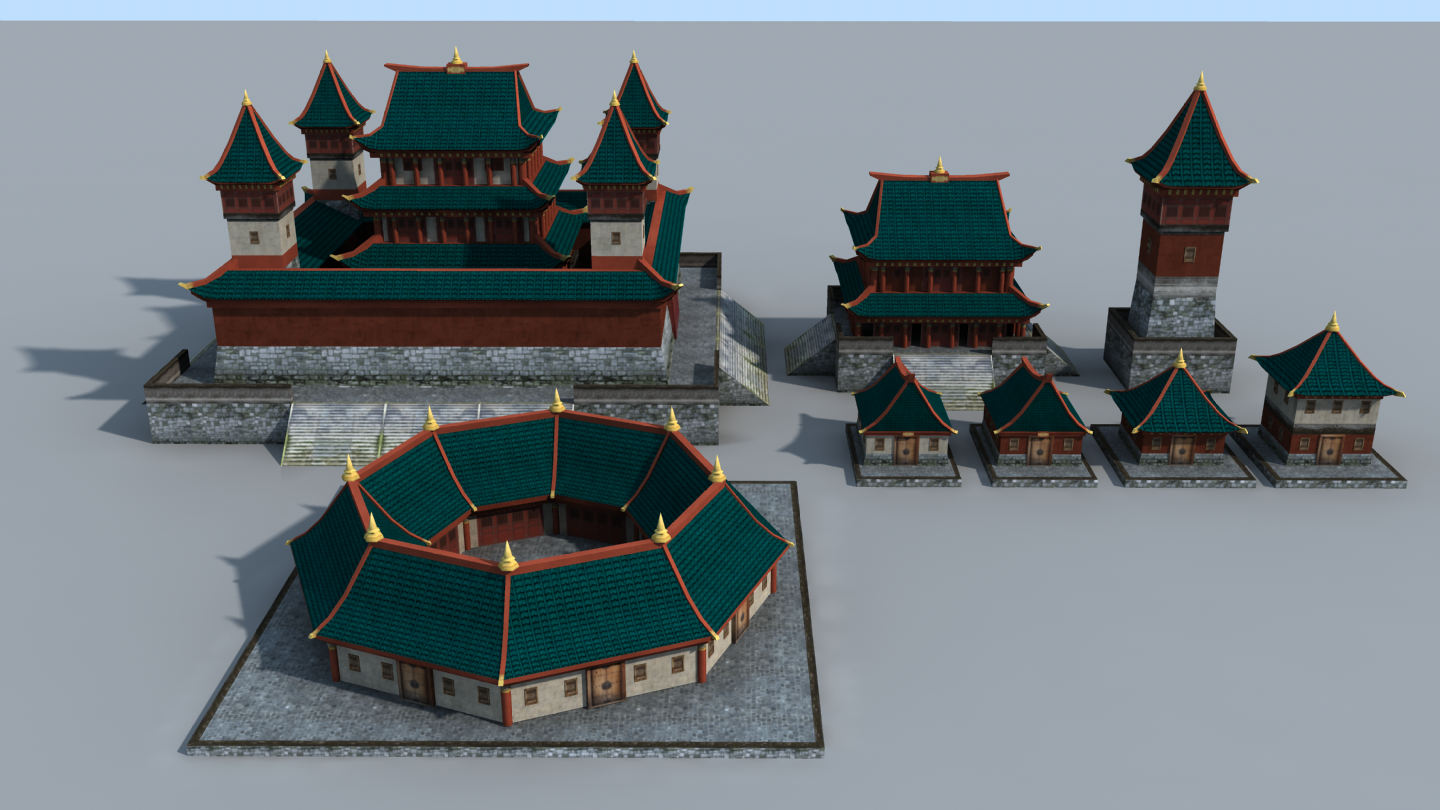 The cities of The Inner Sea are randomly generated, I made a few kit like this which are randomly used in game to generate some cool cities.
Building for the Caliphate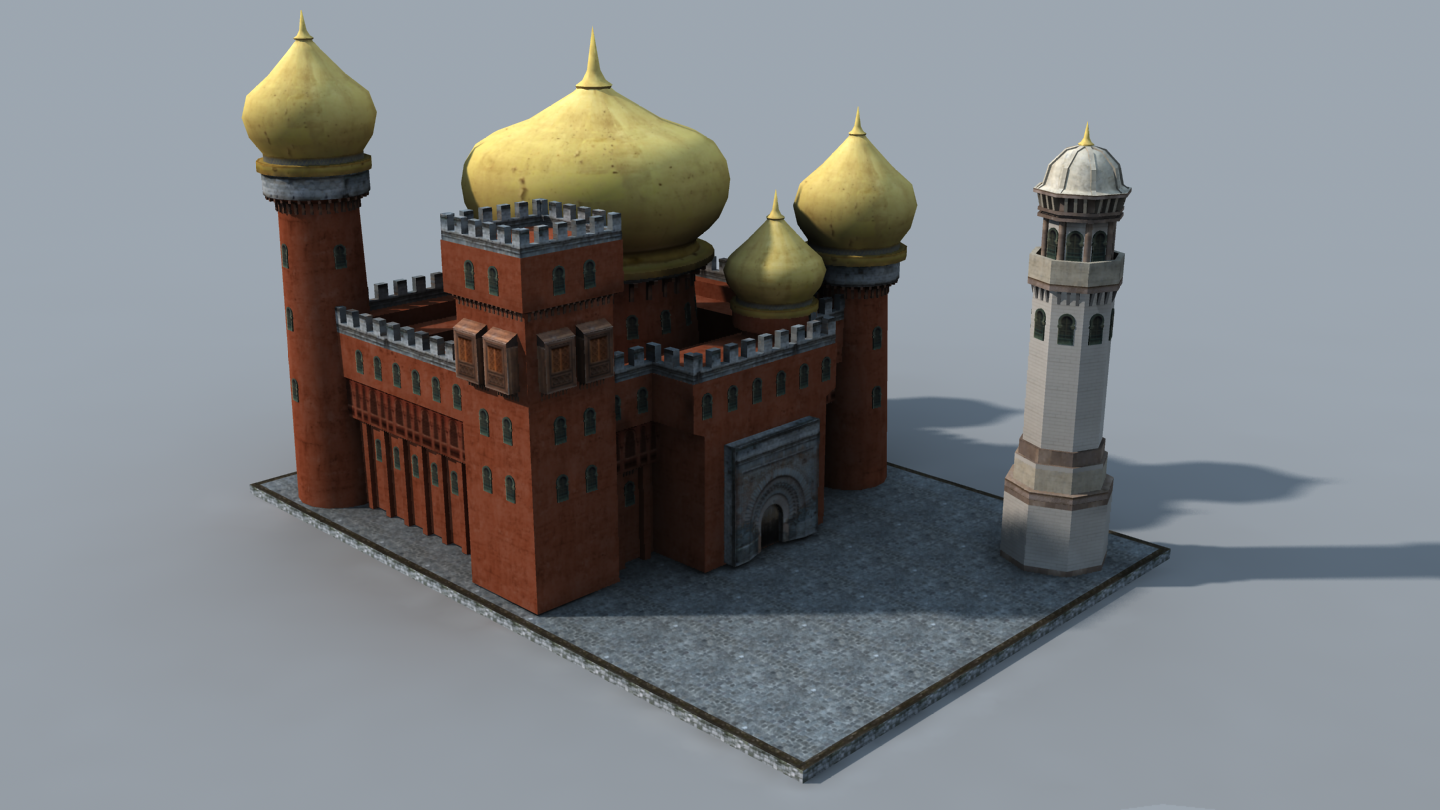 This was really cool to work on, I used a lot of references from some amazing Arabian buildings from different areas, I used to live in Andalucia where I could see so many inspiring ancient buildings.
Little city kit for the Caliphate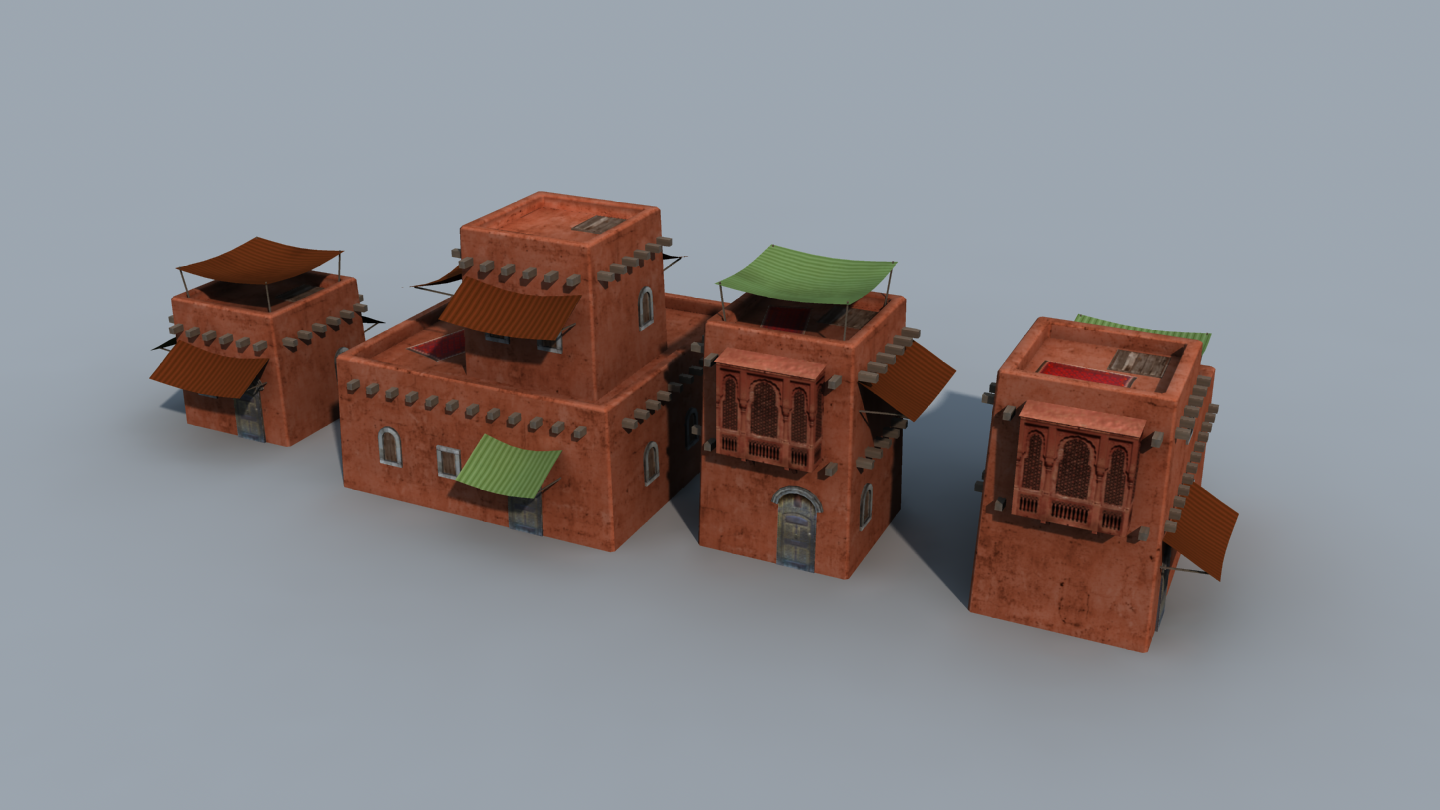 little houses :)
Another building for the Caliphate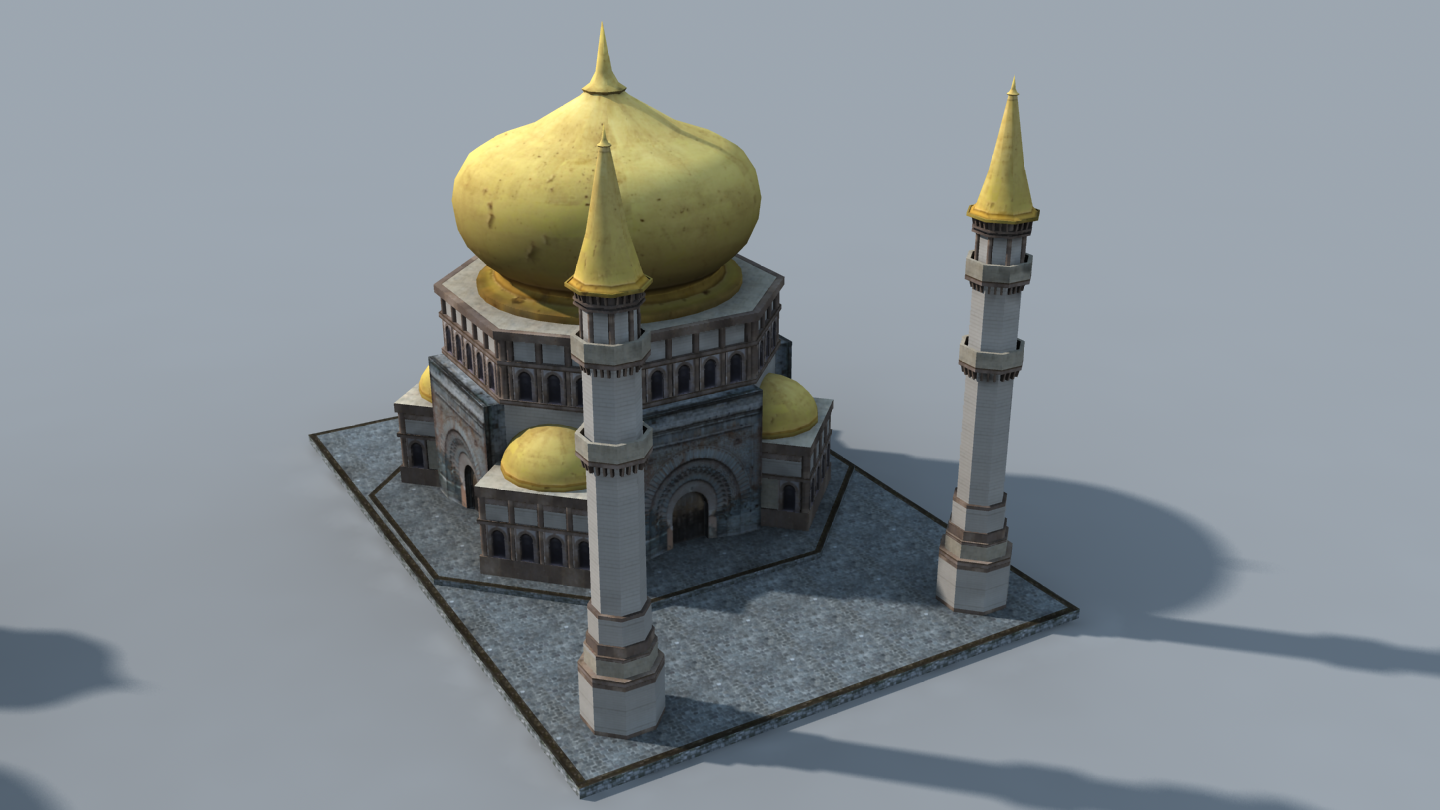 Norman city Kit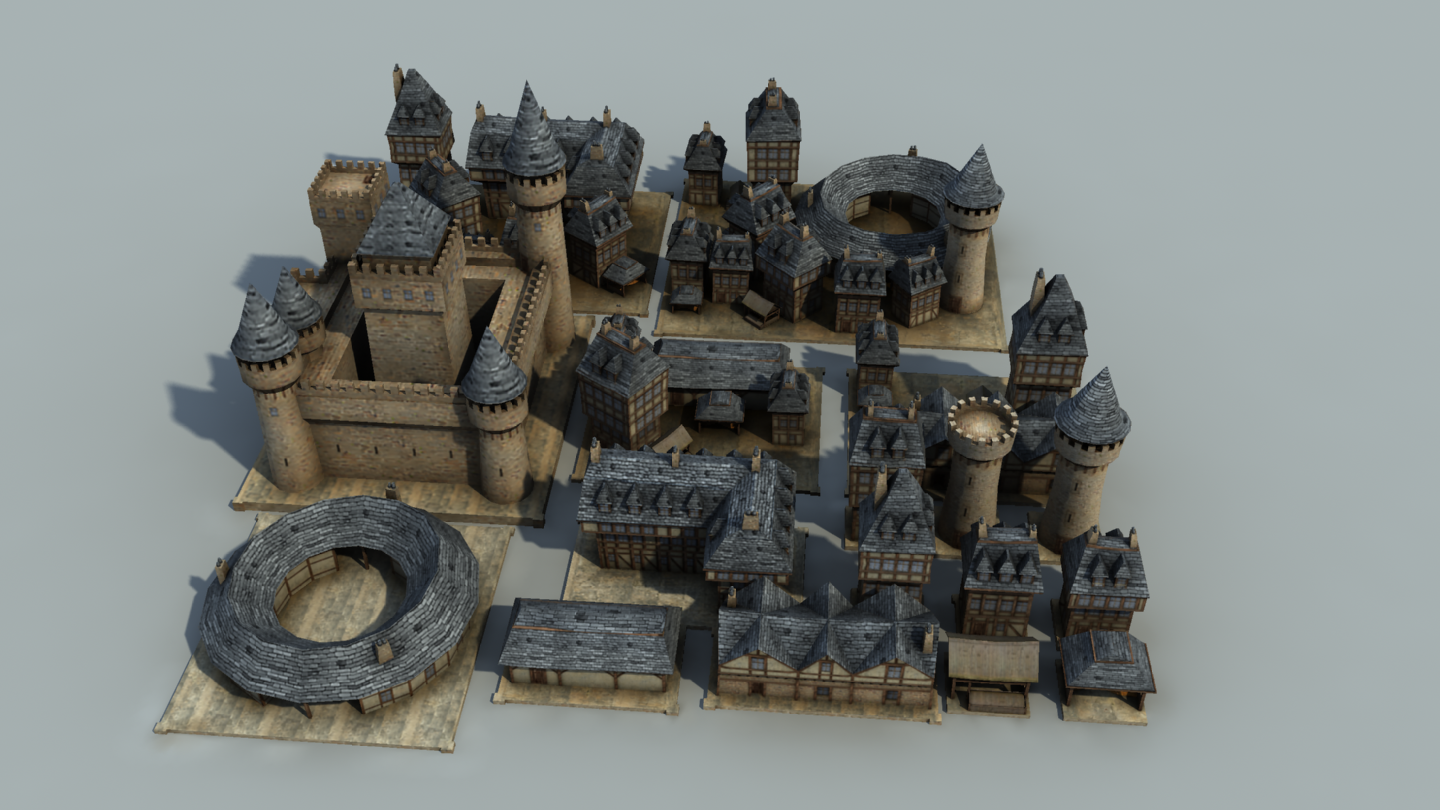 That is the first city kit I made for the game, I went a bit crazy on this one, I calmed down a bit for the other kits :) It took me so long to finish this one !