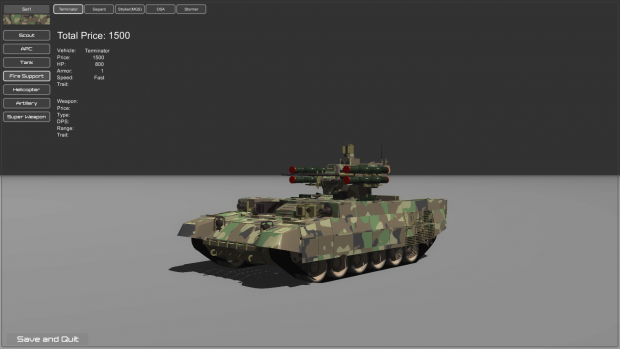 New Map:
Overpass: A large map with 2 bridges, units can pass both on or down the bridge.

New Unit:
Terminator: A tracked firesupport unit. Using gatting gun and rocket launcher to attack both ground and air enemies.

Balance:
Tank standard fire range reduced from 60 to 50.
Resource and tower gathering rate -50%, bonus from capturing small camp increased from 750 to 1000, medium camp from 1000 to 1500.
Small and medium camp revive time increased from 3:30 to 5:00.