Drive as fast you can to deliver eggs for the Easter bunny without breaking them! Watch out for devious obstacles that will crush you, punch you and make you throw your hands up in a fit of rage. Eggcelerate! is a time-trial racing game that just released today, grab your copy 25% off now!
Don't be deceived by the cute and fluffy art style, there are teeth behind that smile! You will laugh, cry and rage with the difficulty of protecting your egg. Overcome the challenges of each track to unlock new cars, eggs and bowls. Discover your favorite combinations and which egg is lucky for you?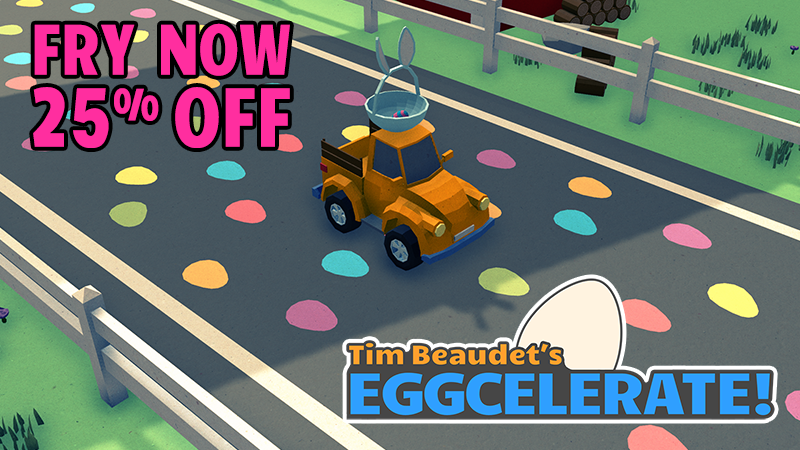 Find hidden achievements throughout the game and attempt the most prestigious achievement ever; consecutively completing all 30 tracks without dropping a single egg!
Grab Eggcelerate! now for 25% off and start delivering eggs for the Easter bunny!