News after a while
adding something after a while without updating the project, I have been busy with other projects, now I have some more time for this.I would love to finish this project, the biggest difficulty I have is the modeling of characters, I have little experience in that and in animation. anyone who wants to collaborate in these areas is welcome.
New features:
---
User Inteface:
-V-pet style buttons
-Happiness and discipline bar (Digimon Word 1 Style)
-balloon with Digimon feel.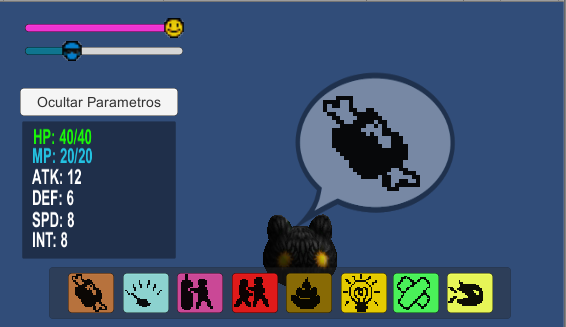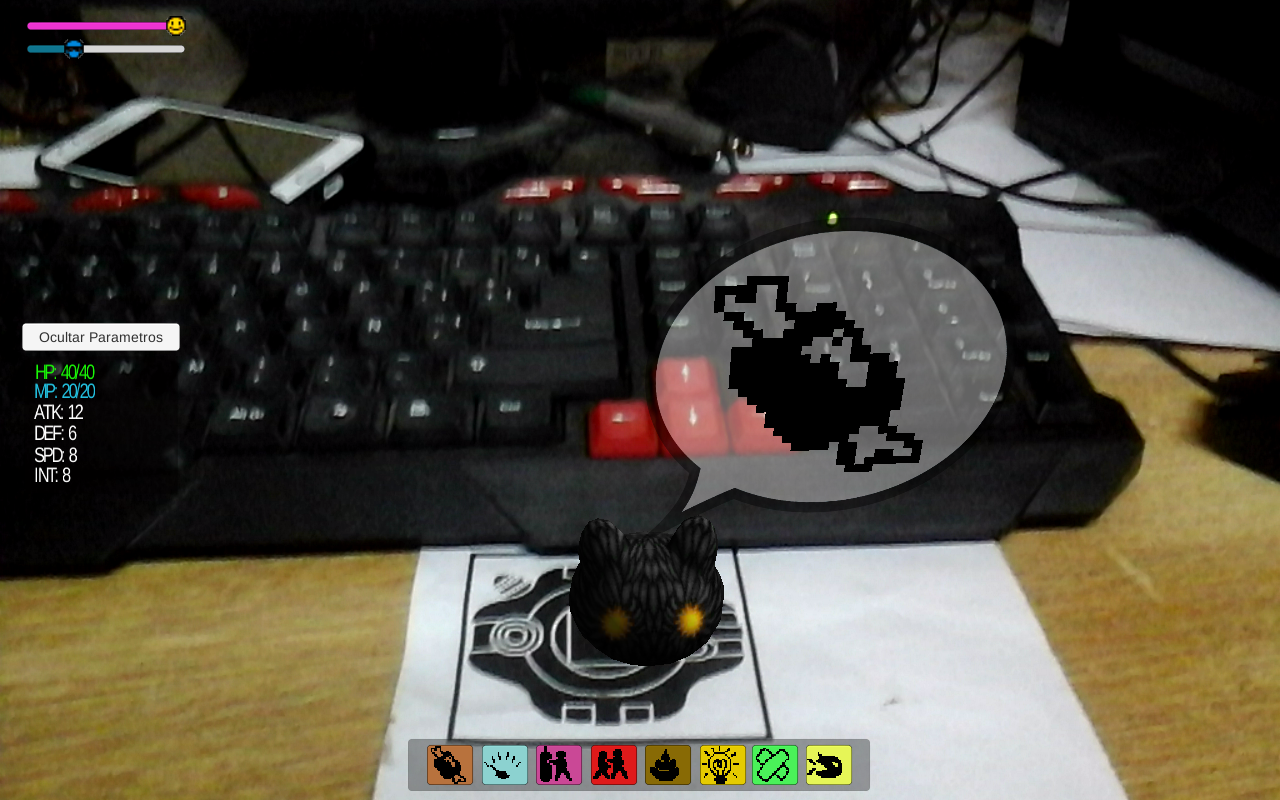 ---
Digimon IA:
-better animation and reaction when the digimon receives food.
-Digimon moods added.
-Happiness and Discipline parameters.