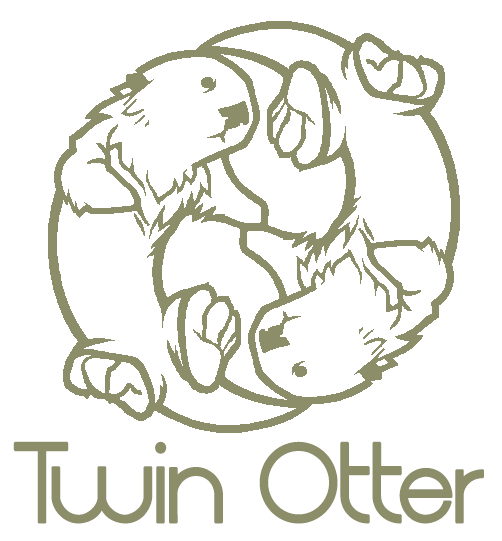 Twin Otter Studios Announces Arcadian Atlas
New Studio Launches in Anticipation for Tactics RPG
AUSTIN, TX – November 18th, 2015 – Twin Otter Studios has formed in anticipation for its first studio release, the tactical RPG Arcadian Atlas. Featuring innovative job classes, a rich character driven narrative, strategic grid-based battles and a jazz infused soundtrack, Arcadian Atlas is a lushly hand-crafted 2D isometric tactical RPG that takes the rich history of the genre and makes it thoroughly modern.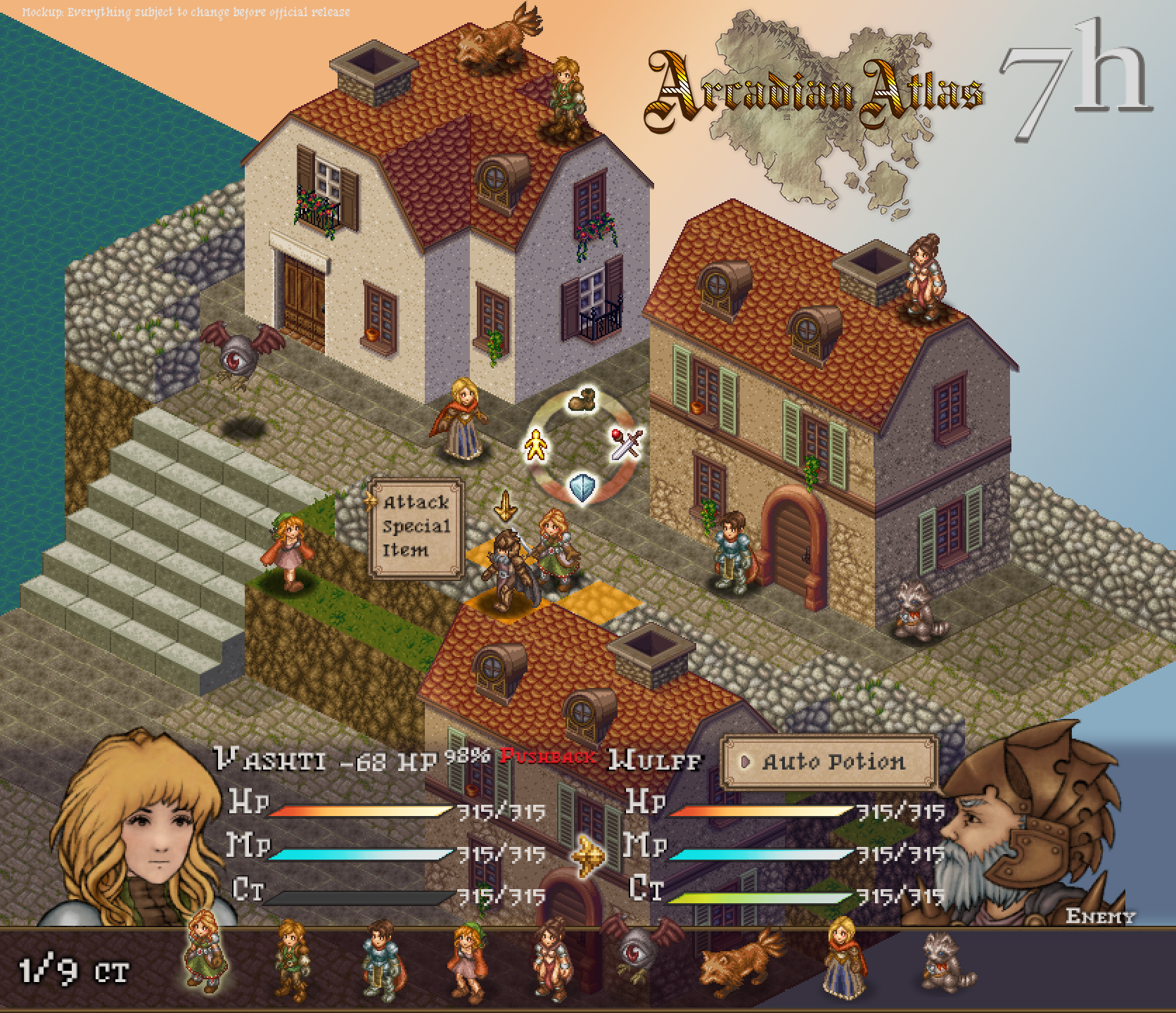 "Twin Otter Studios' mission with Arcadian Atlas is to create the tactics RPG we always wanted to play ourselves," said Becca Bair, Co-Founder & Creative Director at Twin Otter Studios.
In the richly detailed pixel art world of Arcadia, watch your footing & mind the elevations as you climb your way around the maps -- A turned back or tumble on the battlefield could cost you a friend's life. Let the moody jazz soundtrack carry you through a thought provoking & ruthless story of love, deceit, murder, companionship & war. Meant to be a modern go at the Tactics Ogre & Final Fantasy Tactics game style, Arcadian Atlas was designed from the ground up to incorporate more challenging battle strategies, new & balanced job classes, and darker subject matter for a more mature audience.
For more information, visit Arcadianatlas.com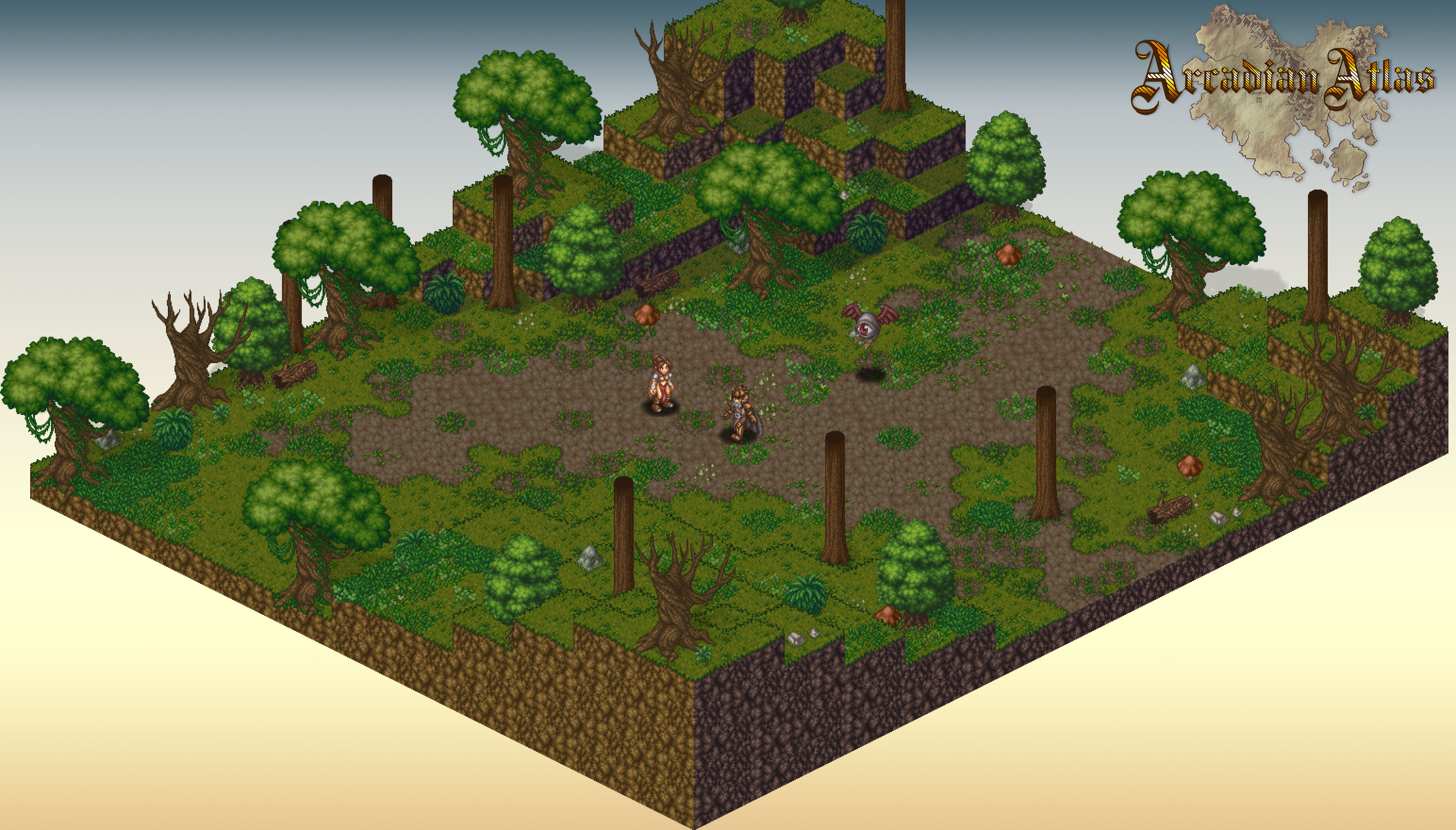 ---
About Twin Otter Studios, LLC
Twin Otter Studios is an independent game developer started in 2015 by siblings Taylor & Becca Bair. After ranking in various game jams, creating their 5 hour indie RPG "Genesis" together & working professionally in the gaming industry as a writer & freelance artist (respectively), the brother/sister duo decided to make their work official with an LLC & logo.

Our goal is to craft lovingly handmade games with a fusion of modern elements & classic aesthetics that we ourselves would want to play. We have brought together some of the freshest & most innovative talent in the industry to bring you unforgettable gaming experiences. Learn more about the team here:
---
Who is Twin Otter?

BECCA BAIR
Game Developer / Creative Director
Creating her first video game at the age of 11, Becca has been deeply entrenched in the growing world of indie game development since it first began. Over the years she has studied game art trends & techniques, mastering each new skillset and learning what it is the player wants to see most in a game. After working as a freelance game artist for 3 years, Becca has decided to dedicate any free time towards achieving her lifelong dream of publishing a game that would serve as the ultimate love letter to her favorite games & genre.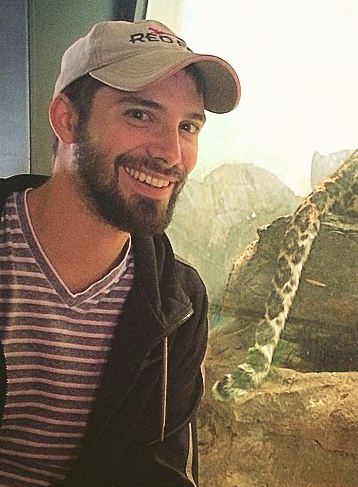 Lead Writer / Cinematic Director
Wondering which characters will die, or what the deal is with that raccoon bandit? Ask Taylor, the lead writer & scene director for Arcadian Atlas. When he isn't working on the newest cutscene or rambling about which character is going to betray whom, Taylor is writing about games for Planet Destiny and blogging tips for his personal project The Business of Indie.


---

Press Contact:
Name: Becca Bair
Email: inquiries@arcadianatlas.com
Press Kit: Arcadianatlas.blogspot.com