Hello all,

We hope you have all been enjoying playing Ranch Simulator! We have lots to come, and so today we wanted to share some sneak peeks on the April update! But first...

Ranch Simulator Theme Now Available to Download for Free
At some point soon we will be introducing some original music to the main menu.

While not in the game itself just yet, the country track (composed by Chris Randle) is now available to download for free!
A special note for streamers/YouTubers: We invite you to use this country track as background music in YouTube videos and Twitch streams. The track is copyright free, so there should be no demonetisation issues with the track.

April Update Teaser
We're hard at work on the first content update for Ranch Simulator, which is scheduled to release by the end of the month! As previously announced, we'll be adding a meat and dairy production system, providing another way to make money and expand your ranching operation.

Note: We previously announced that the April update would also see the addition of new quests - this will no longer be the case unfortunately - they've had to be pushed back.

As part of the meat and dairy production system we will be adding a new building - a fast food restaurant called "Best Burger", where players can sell meat products, cheese, milk and eggs.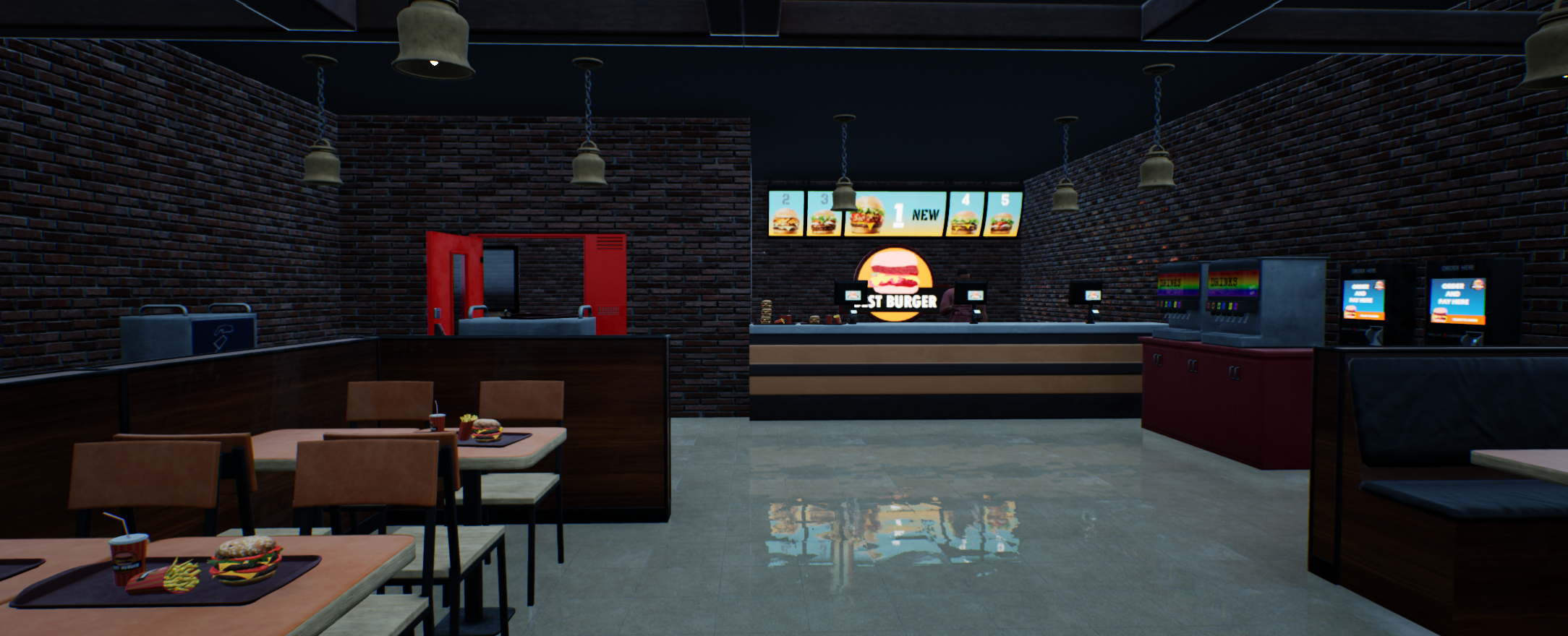 We'll also be making some quality of life adjustments in the April update. For example, we're adding a portable cooler container for convenient transportation of meat. We're also changing the store slightly, with the shopping cart section now moved to outside: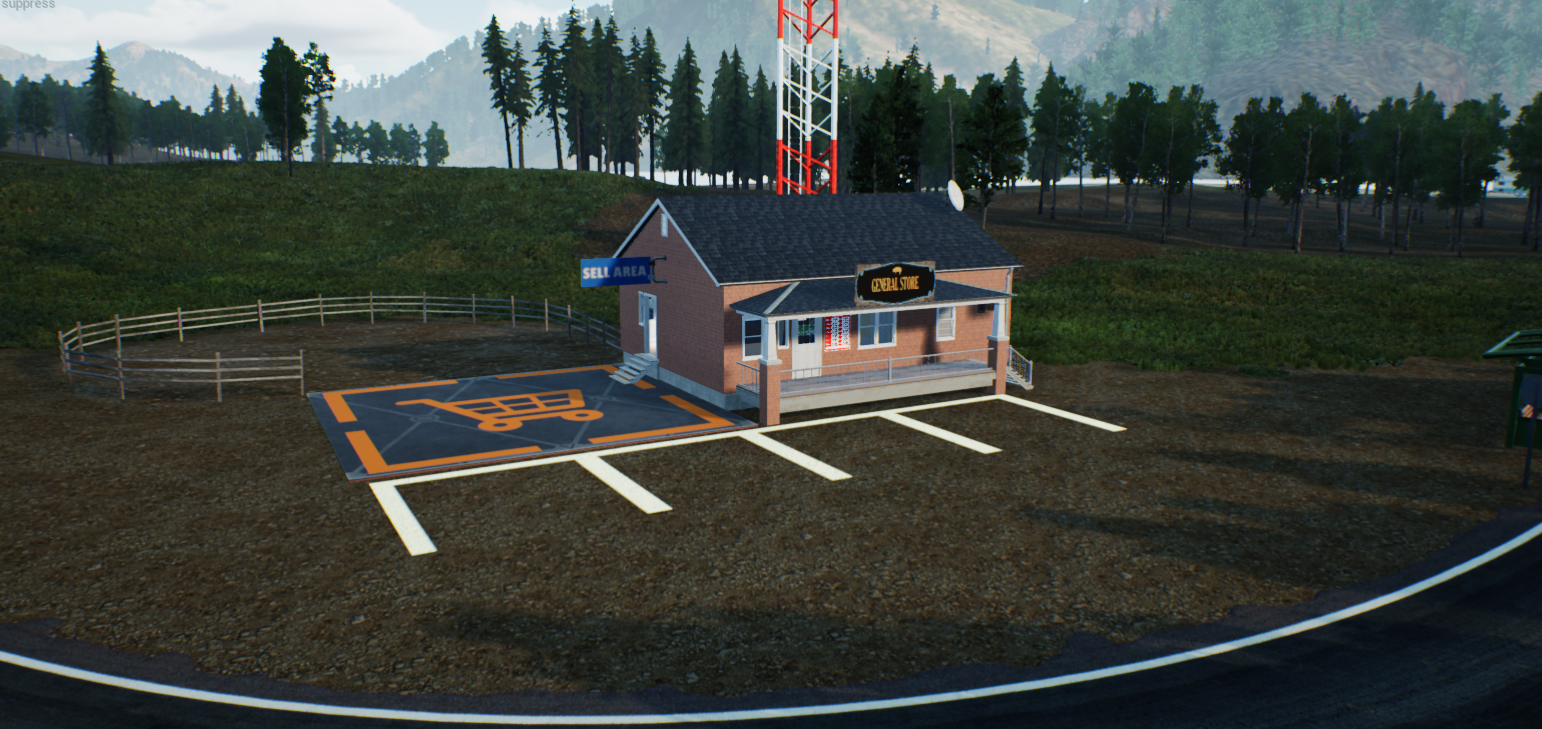 Due to this environmental change, please be aware that if you have any items near the store you will want to move them before the April update releases towards the end of the month. Any objects near the store, such as vehicles, logs/planks etc, which are not moved to a safe distance before the April update is installed will fall through the ground and be lost.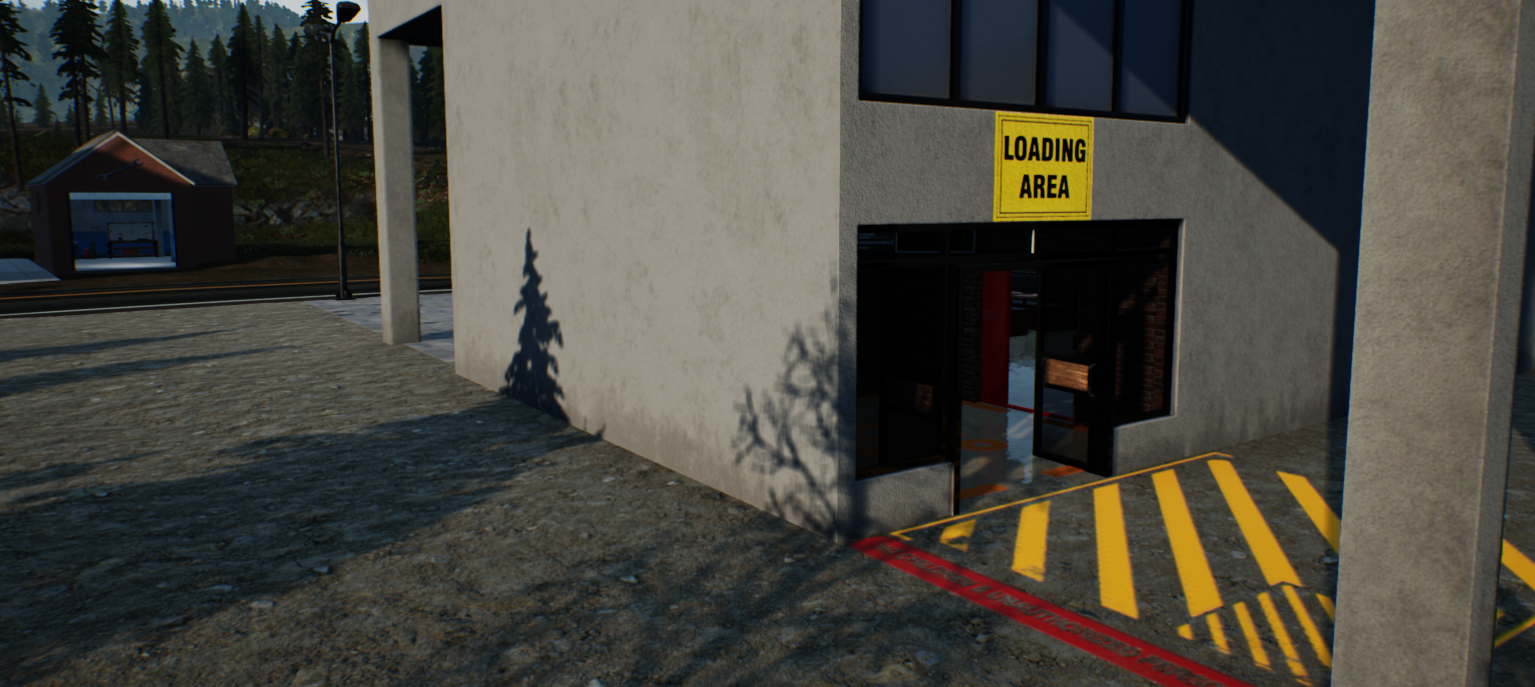 This update will also see the addition of a loading area opposite the car shop garage! This area should also be free of any items before you install the update when it releases towards the end of the month, or you risk losing them.

This is just a sneak peek into the April update. There are some further surprises that we have yet to talk about - so keep an eye out for the update when it releases later this month!

We hope you enjoyed this sneak peak into the April update, and take a listen of the Ranch Simulator Theme!

Thanks,
The Ranch Sim Team