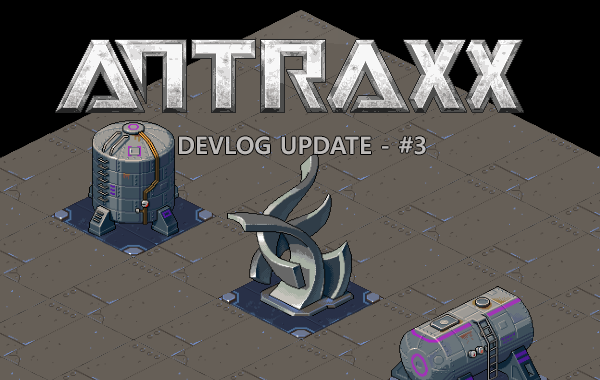 Hello and welcome to the third IndieDB Antraxx devlog update!
A lot of exiting new things are in the works and it is time to show you what exiting things we have achieved since our last update!
BETA KEYS
Remember that you can still register for a beta key!
At the end of April you can only register for a notification of the release but you will no longer recieve a free beta key!
TWITCH
We're on Twitch streaming with devlog updates!
Streams are held mostly on Tuesdays and Sundays. Anouncements on upcoming streams trough social channels (so be sure to follow us!)
Recordings of previous streams will be available on Twitch & Youtube channels.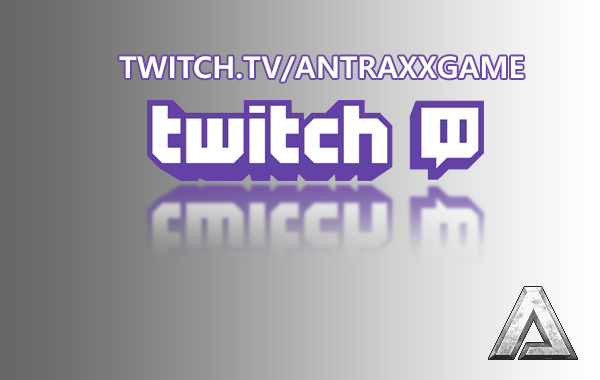 STEAM
Even though we are a full browser game we are now able to go cross platform with Steam!
Are you going to support us on Greenlight soon?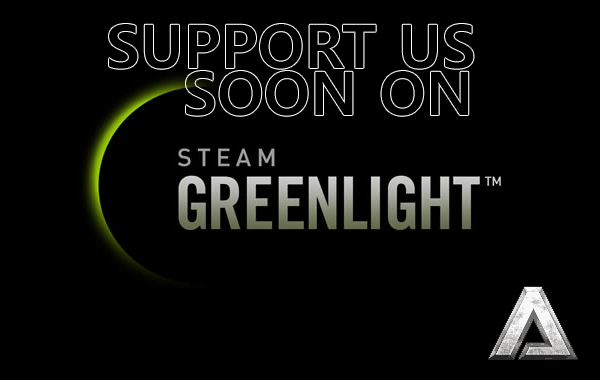 MERCHANDISE UPDATE
In our last update we've shown a 3D model of one of our mech models.
Today we can show you the first test print of this model and all of its components.
In our next update we will feature the fully finished model with its paintjob!
We've also mentioned a pre-sale & to e-mail us. We've recieved quite some interest and would like to start with this soon. If you haven't e-mailed us be sure to do so.
The e-mail you can show your interest is: info@antraxx.com

To add on to all this good news we are planning a giveaway in the nearby future. Keep track of our progress and updates to make sure you do not miss out on this one!
PICTURES ARE HERE!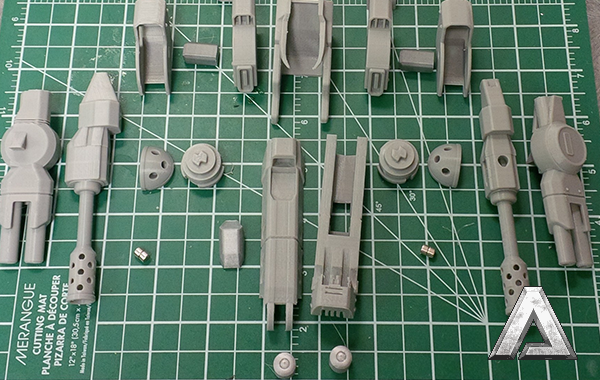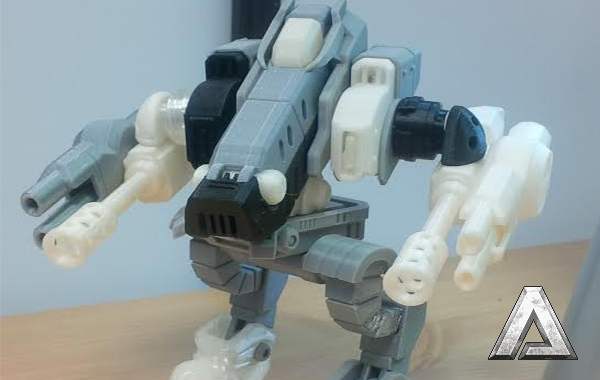 INGAME SOUND FX
We've partnered up with Kevin Greenlee!

For a while we are working with kevin. SFX are being created and audio updates will be posted soon!
About Kevin:
"Video Game Composer, Sound Designer and Music Producer, Kevin Greenlee, alias LoudCore, is one of the many new talents with lots of potential emerging from the state of Alabama.
Ever since 2006, when he first put his hands on audio creation software, he has been perfecting his style and working hard so that one day he would get recognition for his creation of music.
Since then, he has had the chance to compose for a wide variety of independent games. Kevin is getting more and more recognitions and requests from everywhere around the world from his music.
In exception, increasing his sound quality is most important. Kevin Greenlee (alias LoudCore) continues to improve to become one of the best producers out there."
Links:
Soundcloud.com
PIXELART UPDATES
We have added a lot of new stand alone placeable map objects!
Here's pictures: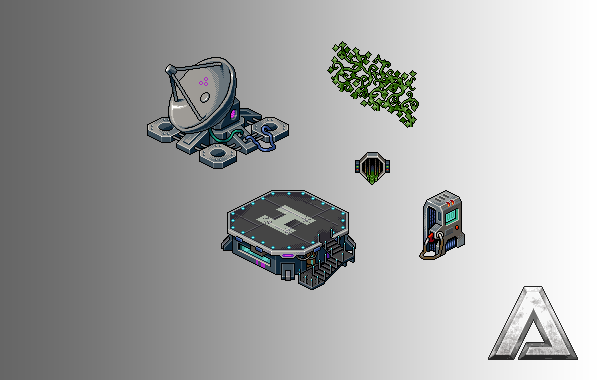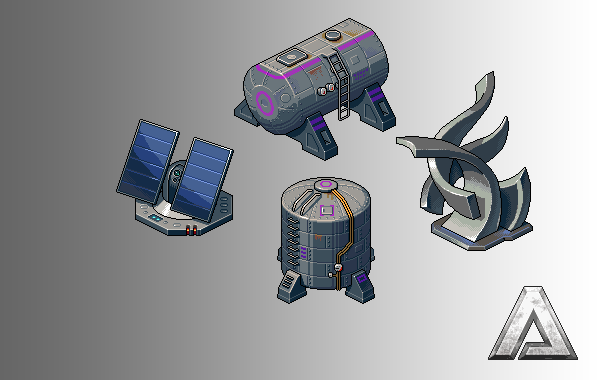 And we've also designed a crane that you can stack to create it as big or small as you want!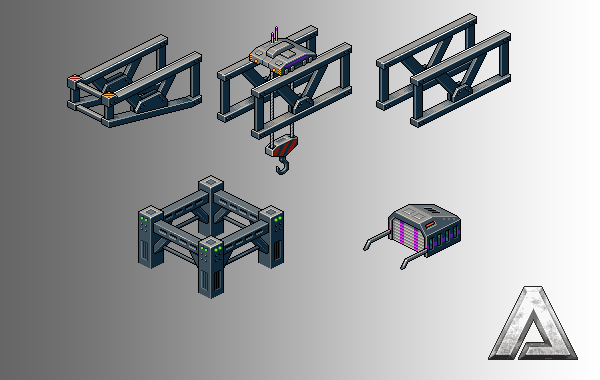 And if you combine all parts of the crane it can work somewhat like this: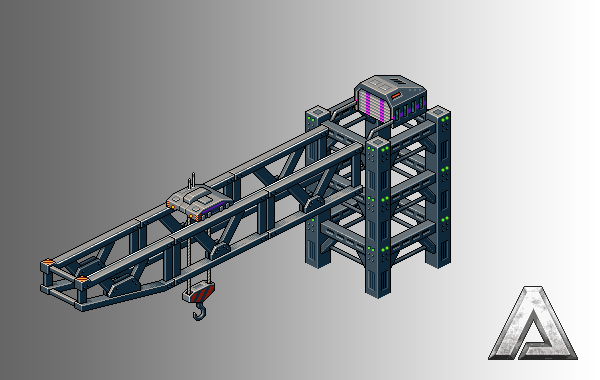 And some more sketches (work in progress)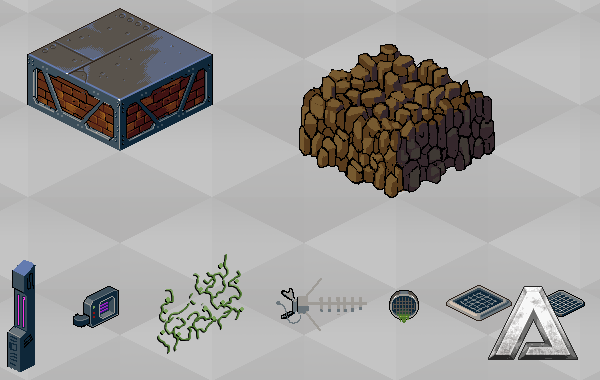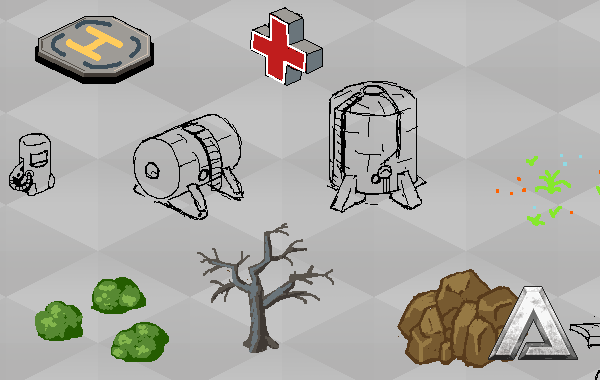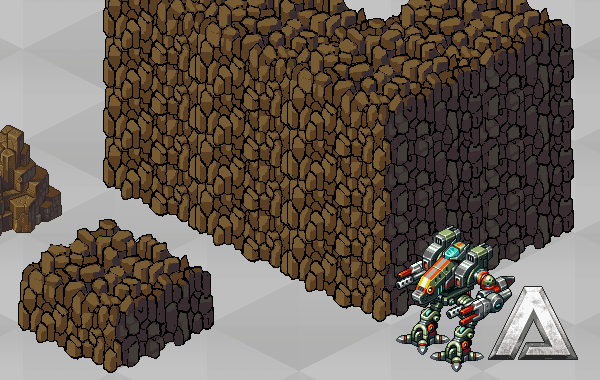 Remember the spidermech we've shared in our earlier updates? It is now available in all the color variations on all angles just like the other mechs have!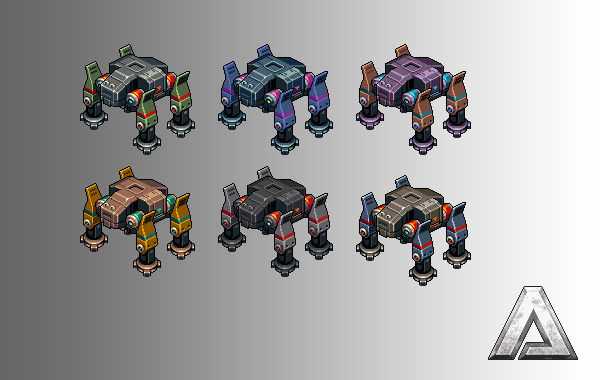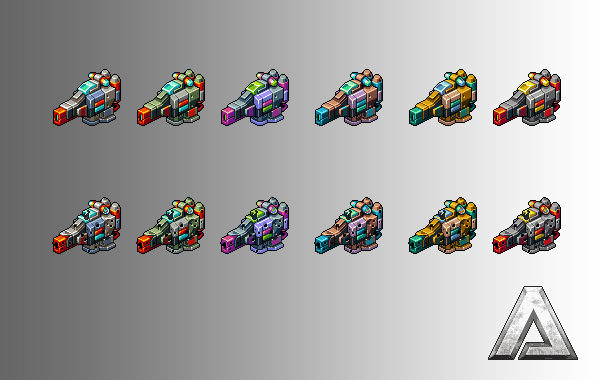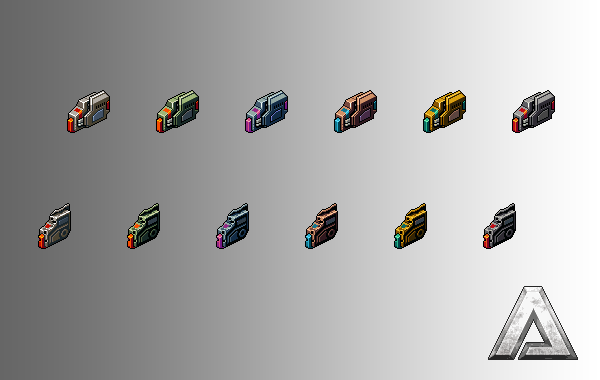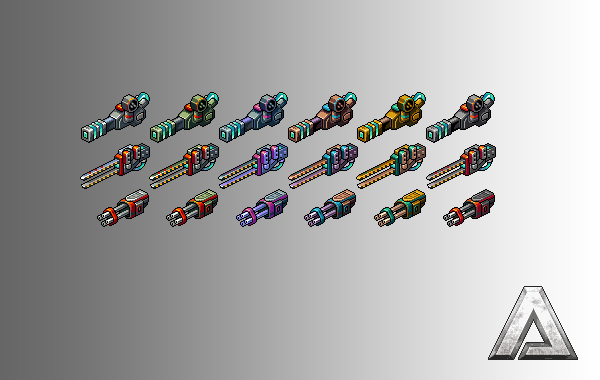 And we've even started on new mecha concepts!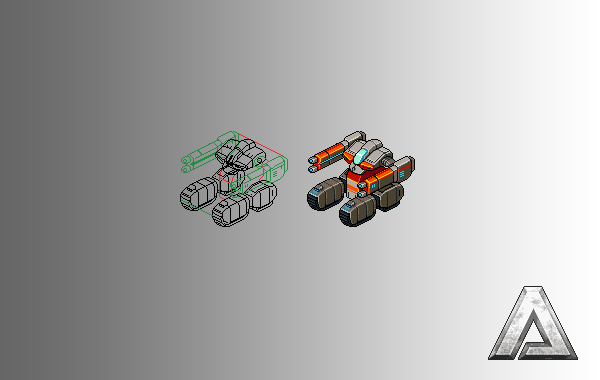 ENGINE & CODE UPDATES
From the development side, a lot of great progress has been made since our last update. The milestone that we are currently working towards is for all things map related, so this ranges from map tiles, placable objects, wired tiles right to the technical aspects of performance, UX/UI of the editor and outlining just how you - the player - will use this. We had to setup a proper, scalable game backend to really be able to integrate what we wanted.
For this we decided that the Google Cloud Platform would work great for us. You can save your maps right to a cloud storage bucket that can be accessed from any device or platform you are playing Antraxx on. Other players are able to browse through community and official maps to be able to dive in and blow up someone's mech.
Another aspect to this is match making, a subject we haven't really touched on yet and probably will expand upon in the next update. We will take information about your mech such as current level, firepower, speed and automatically find you or your party a match that suits. This should help keep the game balanced for new players while also remaining competetive and interesting for the more experienced users. The game server has also been modified to run and scale on cloud computers dynamically, trying to create a smooth, connected experience for thousands of users at a time is no easy task, but we're getting there. Our alpha and beta testers will for sure help iron out these facets.
Phew, so a lot of work has gone into just the theory and user interface of the game already. We've also been hard at work cranking out new map tiles and objects, integrating them into the game and of course - building maps! The editor is at a state now where we are able to build out large test maps (some of which will make their way into the launch) and make sure they load, run and play as we want. Alot of engine optimization and cleaning up has come from this too, which is always great for any programmer to achieve.
Infact, you can take a look at Leendert building out his test map from our live stream: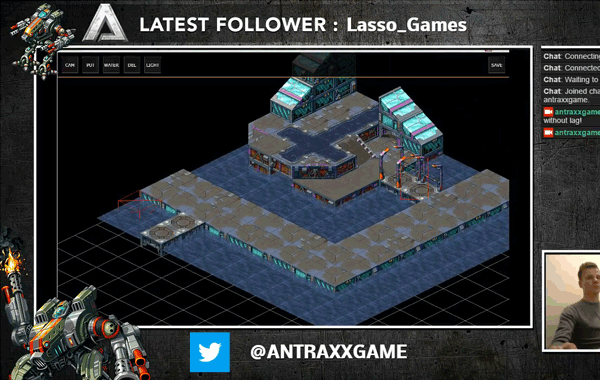 Work on a 3D positional audio engine is also started, and we have a few sounds to integrate into the game. We will likely create a video on this sometime soon once we have some inconsistencies and issues ironed out. Saving the best for last, Antraxx can now be compiled into a cross-platform binary (Mac, Linux, Windows) which opens up so many possibilities to us - primarily, Steam. More on this shortly.
THATS ALL!
Thanks for reading!
Mucho love,
Team Antraxx