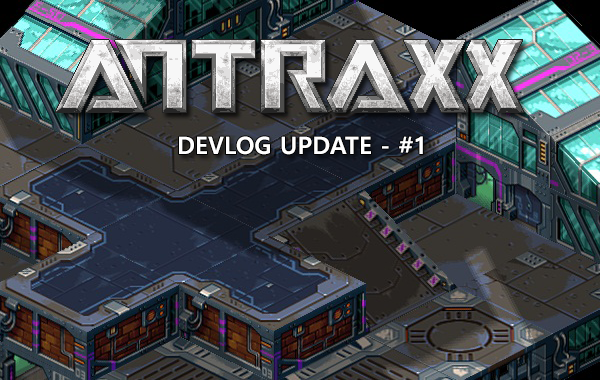 Hello and welcome to our first IndieDB devlog update!
I would like to start with a huge thank you to all the people who are supporting our project.
We have received a lot of positive feedback over the past 6 weeks on the project and are super exited to release new and upcoming content that we are implanting in our beta release this September.
NEW MECH DESIGN
The last two weeks the design team has been working on creating a full new working mech model: The spider mech!

Just like all the other mech designs all of the seperate parts can be swapped out with all of the others. This means legs, torso, shoulder right or left and even both arms on both sides. This all with all of the available colors that our game has to offer. Close to endless combinations you as a user can choose from.
As for the new mech designs here are some eye-candy updates!
MECH WALK-CYCLE
With our flexible designs it is a must that all objects fit in a isometric box. This box is not visible anywhere but when we design it is. As for the legs we can make a small exception since only the torso connects to this part of the mech its body. These spider legs needed more room since the feet need room to move forward.
Here is the spider mech its walk cycle!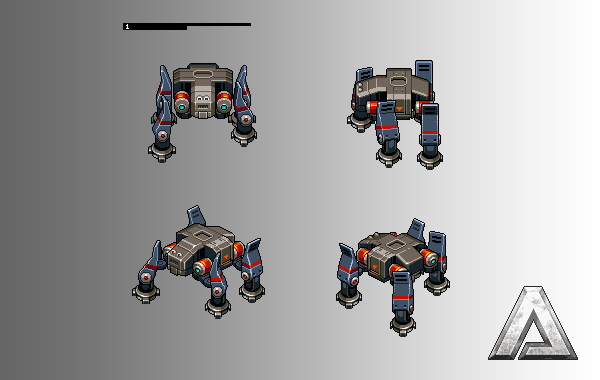 And here it is with the full body. Do note that the upper body parts normally bounce up and down in-game to give the animation more impact and movement.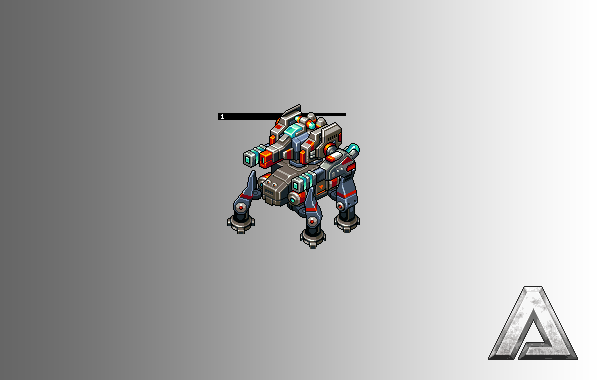 GUN ANIMATIONS
Yes ladies and gentlemen we have guns! loads of guns!
For the spider mech we created a gatling-gun because gatling-guns are awesome!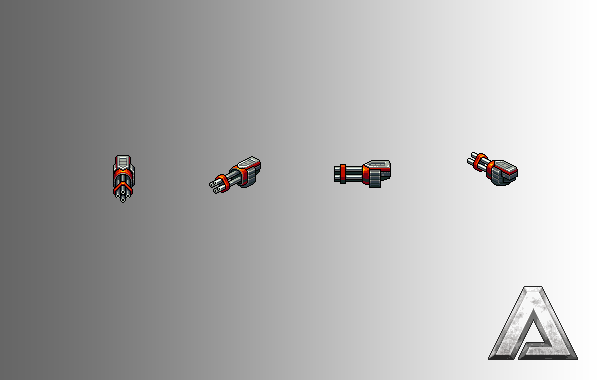 NEW GAME-PLAY FEATURES
Because of combat and parts can malfunction we decided to add a so called "logistic support" item. It is basically a gun that can heal instead of doing damage. Logi's can either fit a damage healer or energy or shield transfer.

Damage healers speak for itself. The energy and shield transfers do not.
If you are fit with a energy transfer you can boost someone its energy. With energy you can do a lot of things. One of them being able to fire your lasers. And since lasers are real strong weaponry in this game having a buddy with energy support on you can be quite a deadly combination!
As for shield transfers it basically covers your ability for parts to malfunction. You're not invulnerable. Just harder to destroy. Easiest way to explain is: normal health * 2 = your new health.
Here are two GIF animations that show the work in progress logistical transfer weaponry. Do note that without its beam it looks quite awkward. And yeah, no beams yet unfortunately - follow us for the next update - we will feature it there! ;)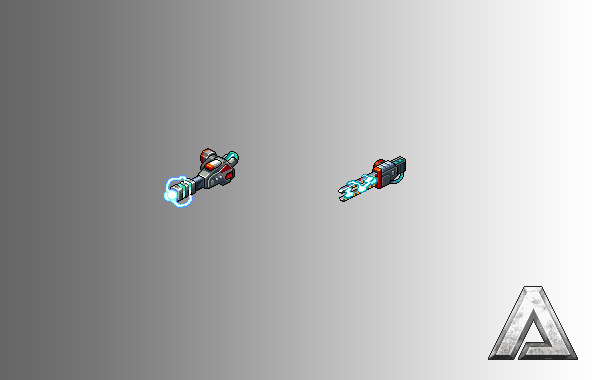 Also for our booster tile pick-up-able collection next to the shield booster we now have a energy booster tile! hooray!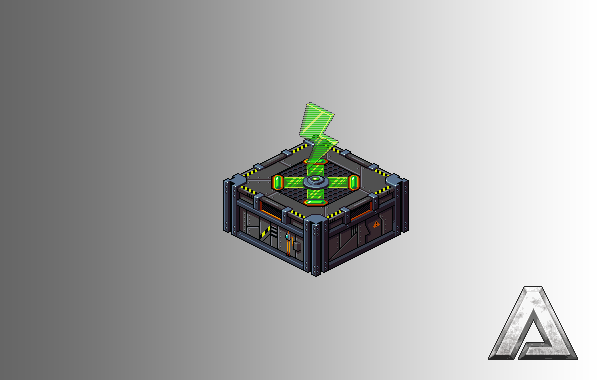 And of course the animation for when you have picked it up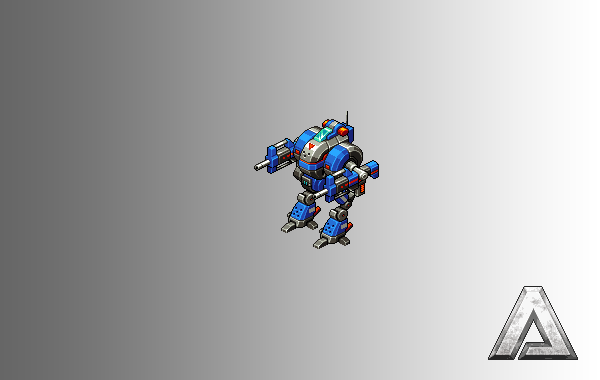 GAME HUD
Showing stats and in-game chat.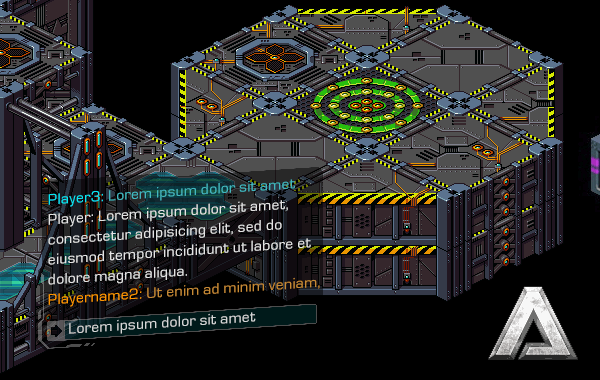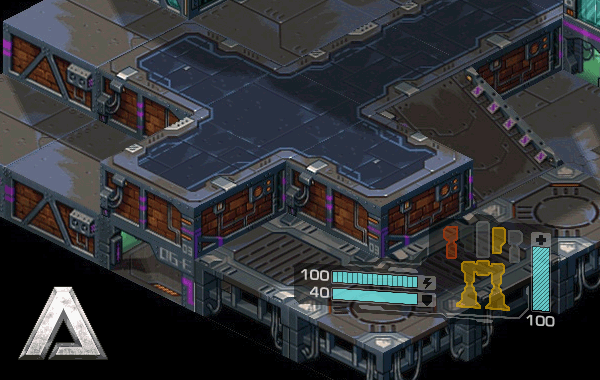 ART FIXES
We have fixed our isometric angles on our mech designs. As you can tell on the code GIF images down below they are not 100% correct. We have now fixed them on images but also updated our spritesheets. In our next update we are going to show you all more about this. With the upcoming screen recordings you will see the improved results!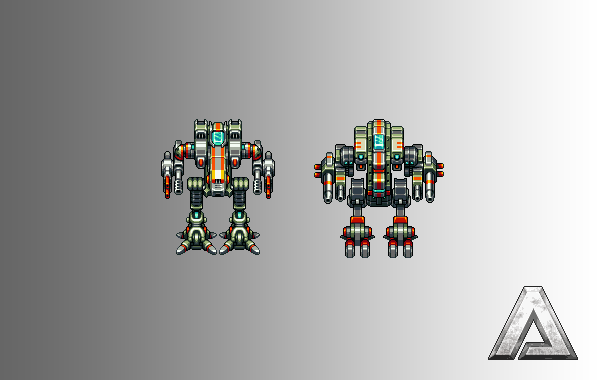 ENGINE & CODE UPDATES
Sam Hellawell the coder has been working hard on improving our engine. It is developed in WebGL and JavaScript. Everything outside of the games functions in WebGL and is basically a website. The entire game will actually function in a browser. The WebGL part is for the main menu. In the main menu you can customize your mech, create maps, communicate with your friends, check out your ranking or adjust your game options.
The engine takes in 2D isometric pixel art, converts the necessary components into 3D meshes which allows us to take full advantage of modern game development practices including the much requested dynamic lighting and shadows. It is rendered from an orthographic isometric perspective, the same at which the art itself is drawn. It allows us to use dynamic lighting, shadows, physics, positional audio and even more.
To demonstrate this all a bit further here are some graphical teasers!
THE MAIN MENU
Although we have had a different and super detailed pixel art menu we ended up choosing for a more simple and flat design. Here is a in-game screen recording of our work in progress.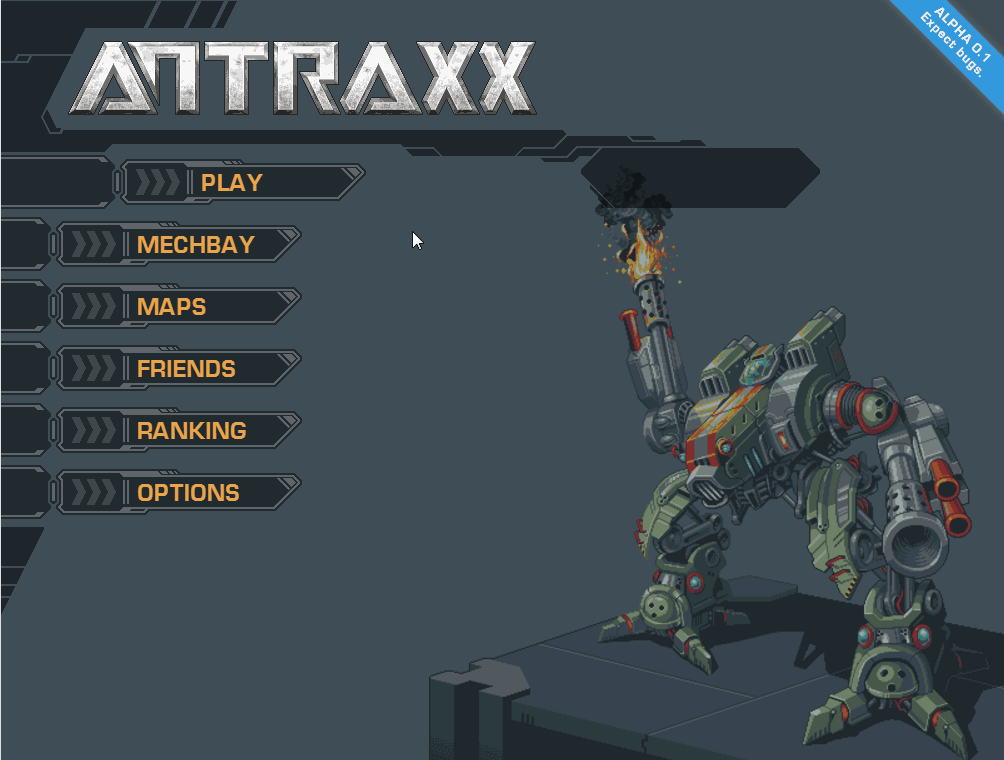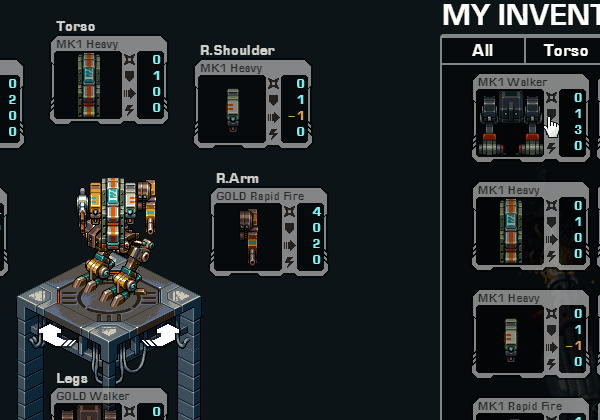 DYNAMIC LIGHTNING & SHADOWS
The dynamic lighting and shadows are already functional and here are some examples of the capabilities it has to offer.
Regular lightning and shadows: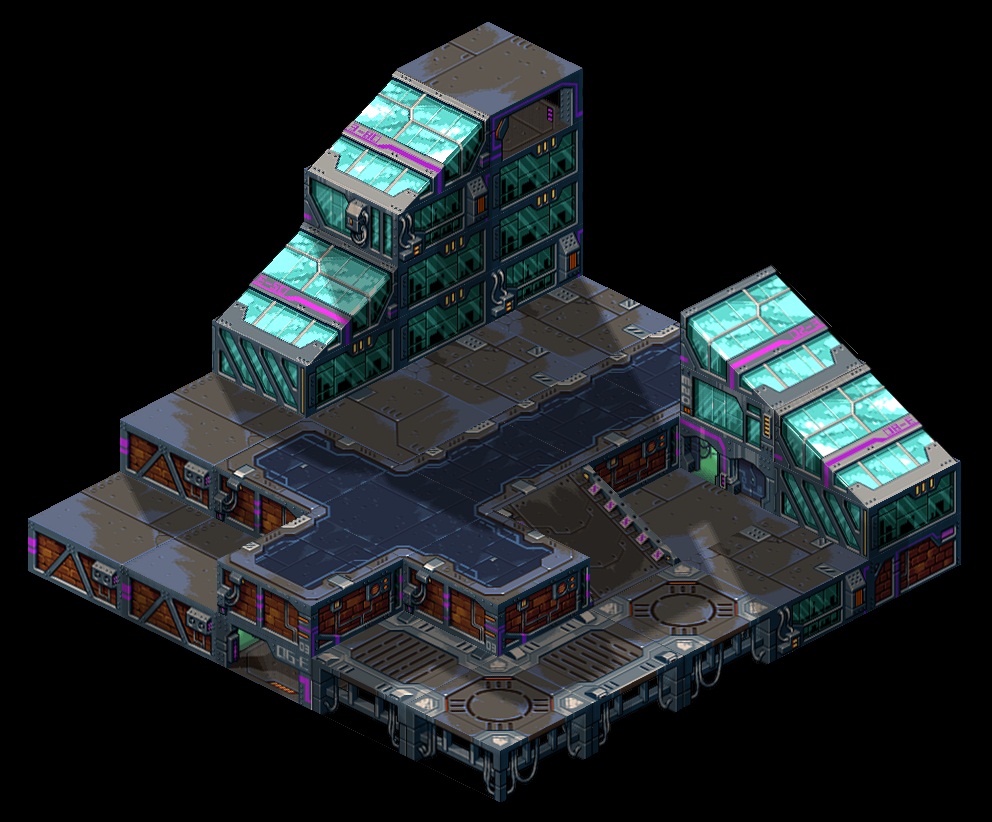 There are possibilities to create a real dark environment with for example red lightning. Also a nice tease to how the 3D meshes allow you to rotate the pixel art maps. How awesome is that?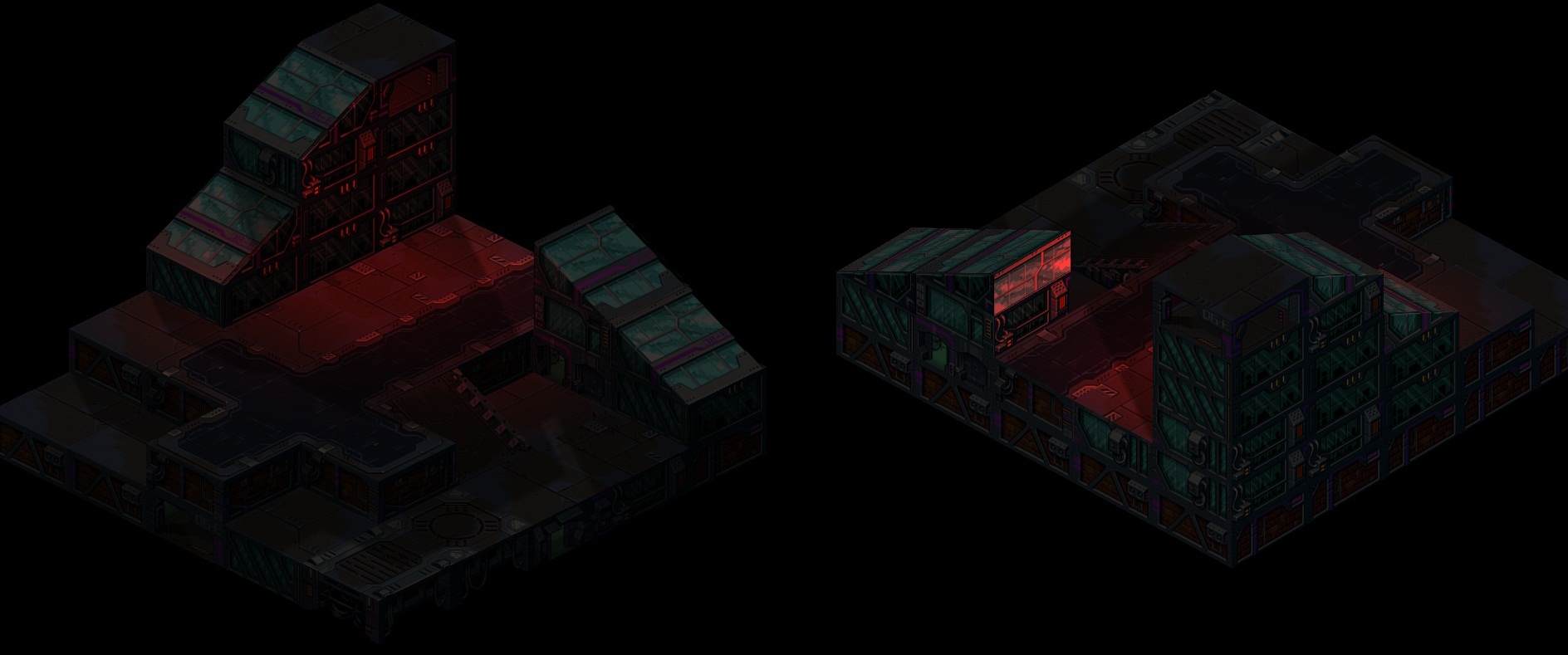 IN-GAME MECH COMBAT
As stated in our game description post each part can malfunction. It will show up as destroyed. In-game we have implanted firing your guns, impacts, explosions and even destructible parts. Right now the mechs its parts still blow up all together. We are working on a code calculation for received damage on separate body parts.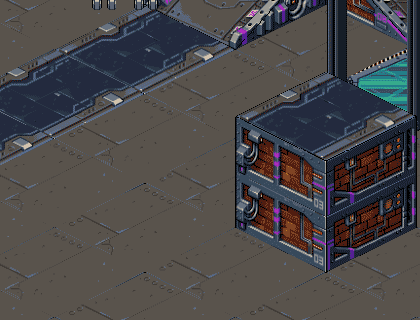 SPAWNING
We kind of figured that just showing up at once while joining a game would seem real awkward. Then we decided to add a feature that included a spawning animation. We ended up with a teleporting idea that ended up looking and functioning way beyond our expectations. Here's to GIFs!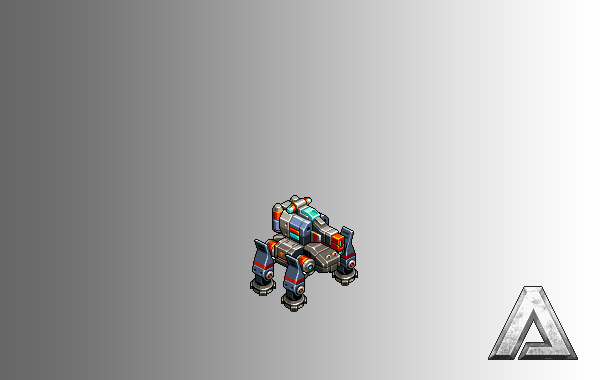 And implanted in-game: