Are you the new recruit? Well, grab your weapons and defy enemy Cubicons on three different planets using your arsenal of new weapons to stand your ground and eradicate the invading Cubicons in this early access VR Game.

Anti Air on store.steampowered.com
About the Update: Anti Air updated to phase #3
Thanks to more awesome feedback a new update is out. Here is a list of features that have been add to this version.
- Add Ozul Moon, the third planet the Cubicons are invading.
- Add a new enemy, the strong Yellow Cubicon.
- What is Ozul Moon without a boss fight, so a Boss has been add.
- Add two new weapons: The Laser and Missile Launcher.
- Scoring point has been enhanced, various points based on skill can be earned from shooting down Cubicons but also overall game performance bonus points have been add.
- The statistics are also visual around enemies when blasting them from the sky
- 3D sounds and more SFX for feedback and immersion - Add Haptic feedback to controllers, so the explosions can be felt.
- Revamped the ingame HUD with weapon icons.
- Crosshairs have been made thicker so they are more clear.
- Add enemy color code to onscreen target indicators.
- More options at the Shooting range.
- Updated some FX such as explosion particles and sky dome.
- Again as always solved some minor buggies.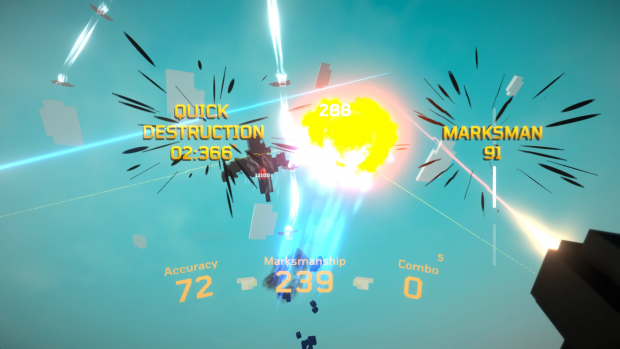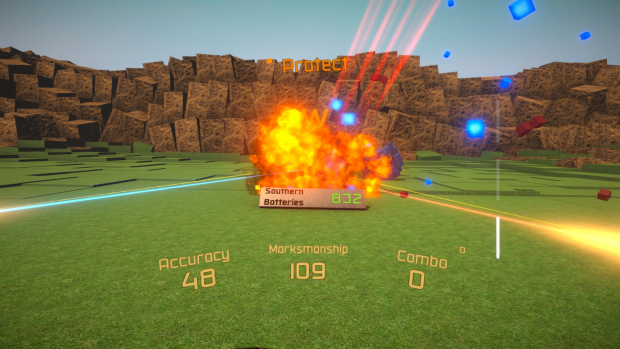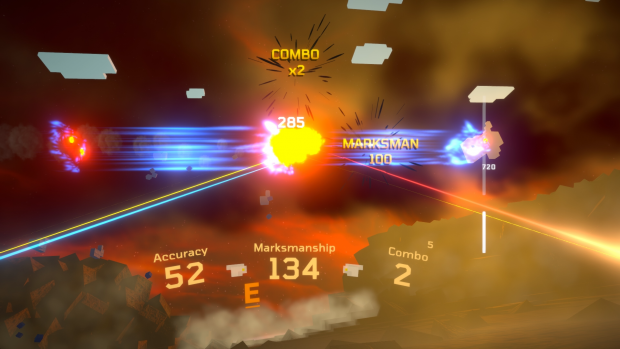 Main goal for the next update is the Arcade mode. Battle the Cubicons for fame, glory and a spot on the leaderboard! Feedback is great, so always happy to receive some, keep bringing it :) Feel free to visit and join the Discord channel as that is the quickest way to share the information, but any channel is welcomed.

Discord.gg