We don't know about you, but at the age of 16 we could barely draw a stickman. Heck, that's about all we can draw today!
But Kai, our latest team member, is a talented young man who is helping us progress in leaps and bounds, specifically in the areas of level design and overall setting. What's most impressive about him is his capacity to put what's been trapped only in our heads down on paper in the exact way we imagined it.
With an impressive portfolio, our level design team is able to create levels with an astonishing sense of scope and detail.
So without any further ado, we give you our newest piece of concept art...
An Icy Contract.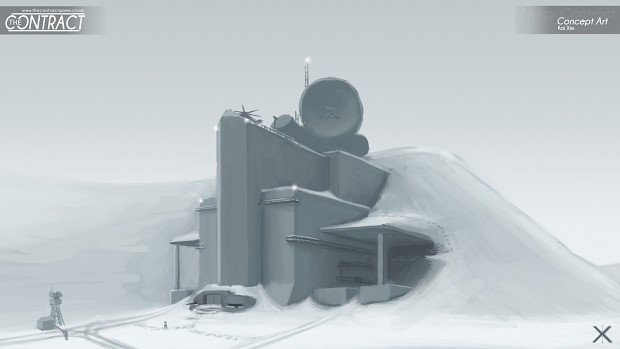 Please support our team by visiting our Mod page, tracking us, throwing some comments and feedback about and then jump on our website! www.thecontractgame.co.uk
There you can register, read and comment on our blog and take part in the community forums.
Thank you for taking the time to read our latest news post,
~The Contract Dev Team.