Hello internet denizens!
It has been a while since we last posted, and that is because we had bit of a shift in organization and people at the studio. But we're happy to be back and excited to share our newest project, Lost Paws!
Lost Paws is an open world survival game where you get to play as a stray dog! Run free and explore a wild world from a dog's eye view. Choose how you want to play the game and be a good or bad doggo. The actions taken determine how the world will interact towards the player, and what options the player will have to develop themselves and progress further to making the world their own.
So, we wanted to go over a few more details in addition to what we have already revealed. The first one is the partially procedurally based nature of the game. While the world's buildings and macro elements are pre-determined, we have a system called the sector spawner that gives the player a unique experience each time they enter a section of the world. What spawns in are NPCs, vehicles, and various active/interactable items. This ensures that each time you go to a new part of the world it will be a different experience every time!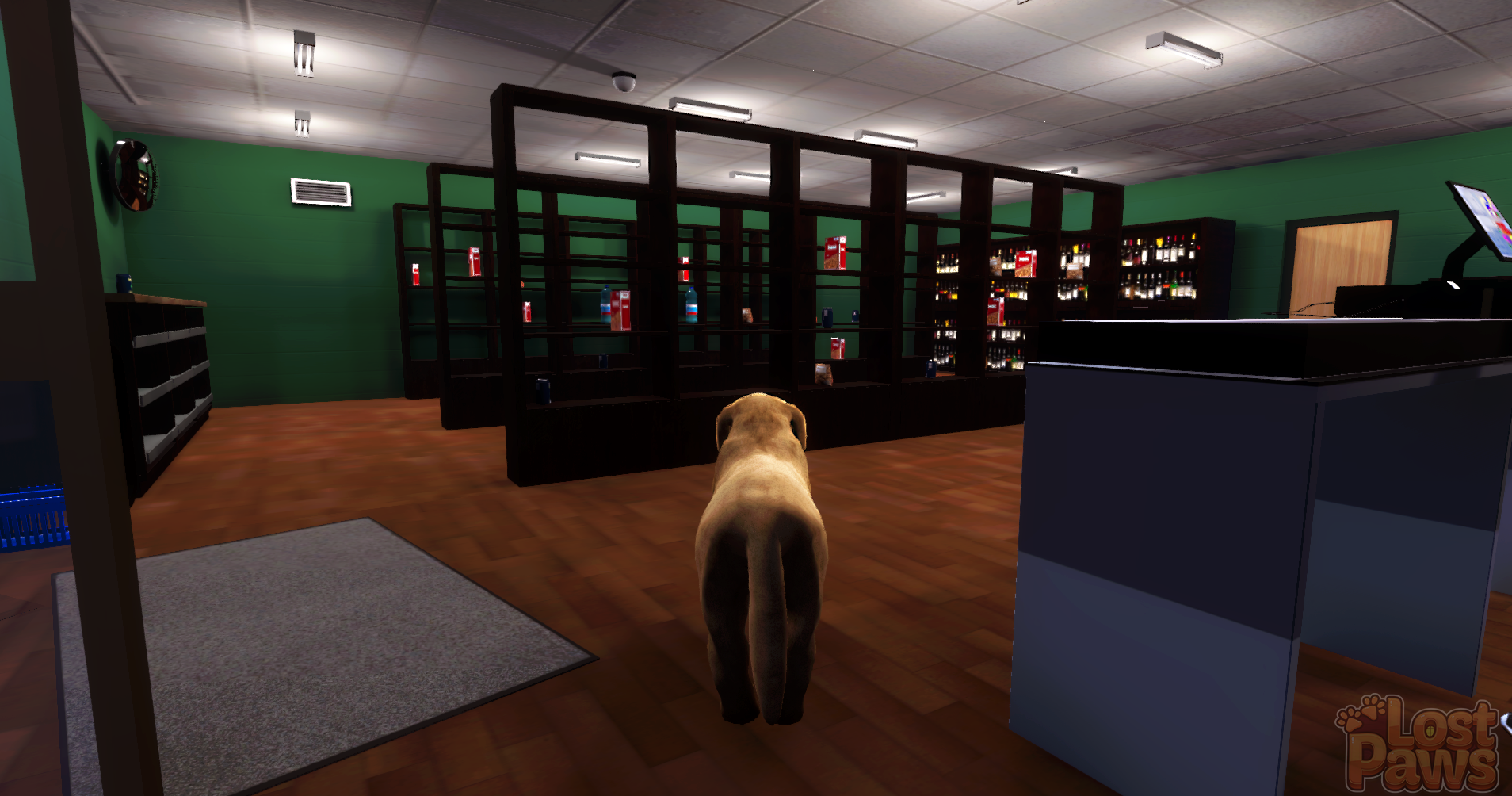 Ultimately, we want a huge world for the player to explore, but today we wanted to show off parts of Beaver Town, a suburb of the metropolis known as Big City, which is separated from Beaver Town by a river. It serves as the starting point for the player's journey. It is generally a friendly place with a lot of people who love animals. The town also shows the player how to begin doing things like crafting as well as great ways to unleash their inner stray.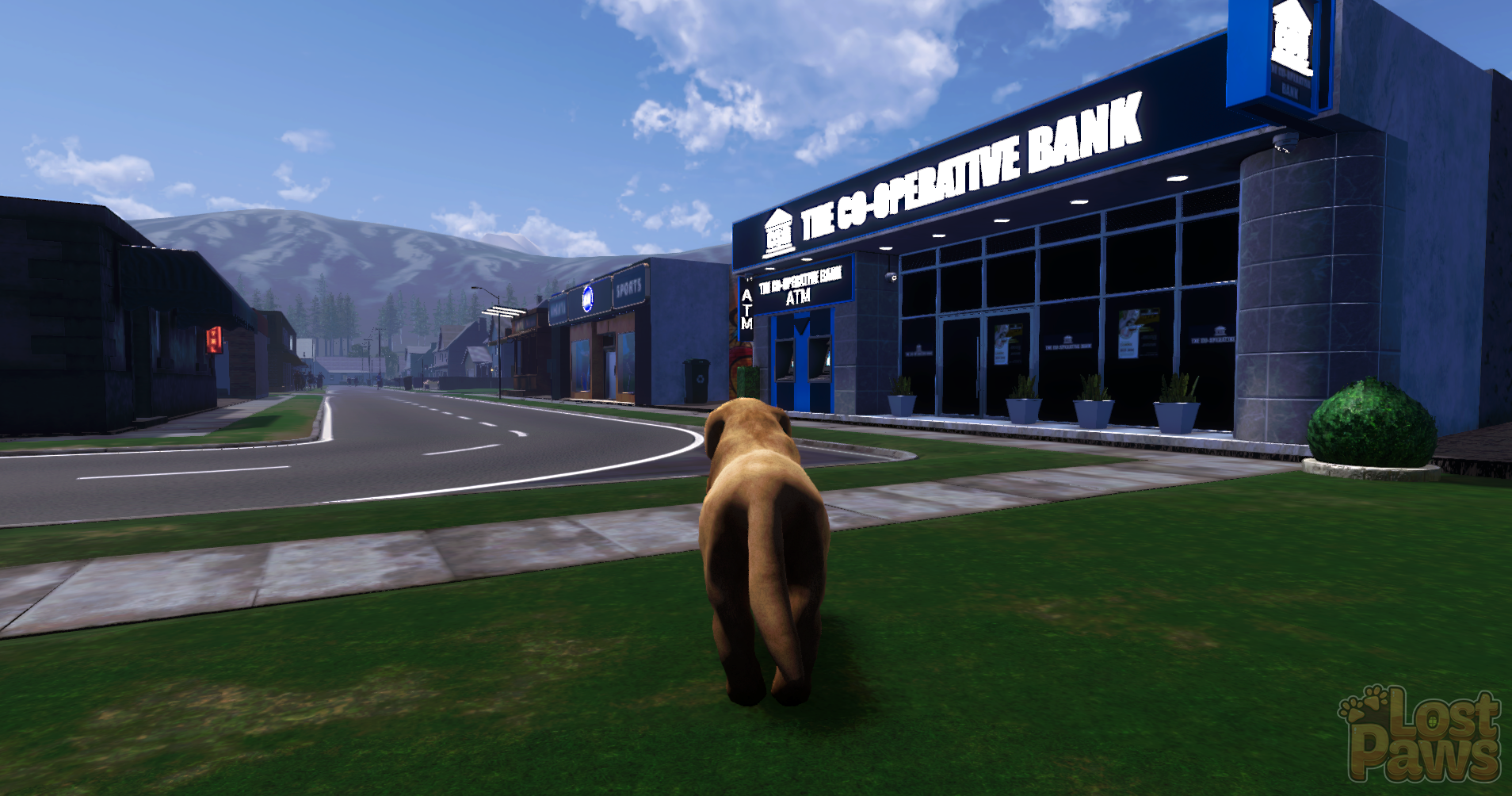 On that note, we do have a few things to make your adventures as a four-legged friend even better! Right now, we are working on enhancing the begging system. One of the big ways to get items in the game is to befriend humans. One way to do that is to beg for thing from friendly humans. Depending on who you try to beg to and what kind of beg you do will determine the type of item and type of reaction. This is still currently being worked on and will be expanded, so expect to hear more about it in the future.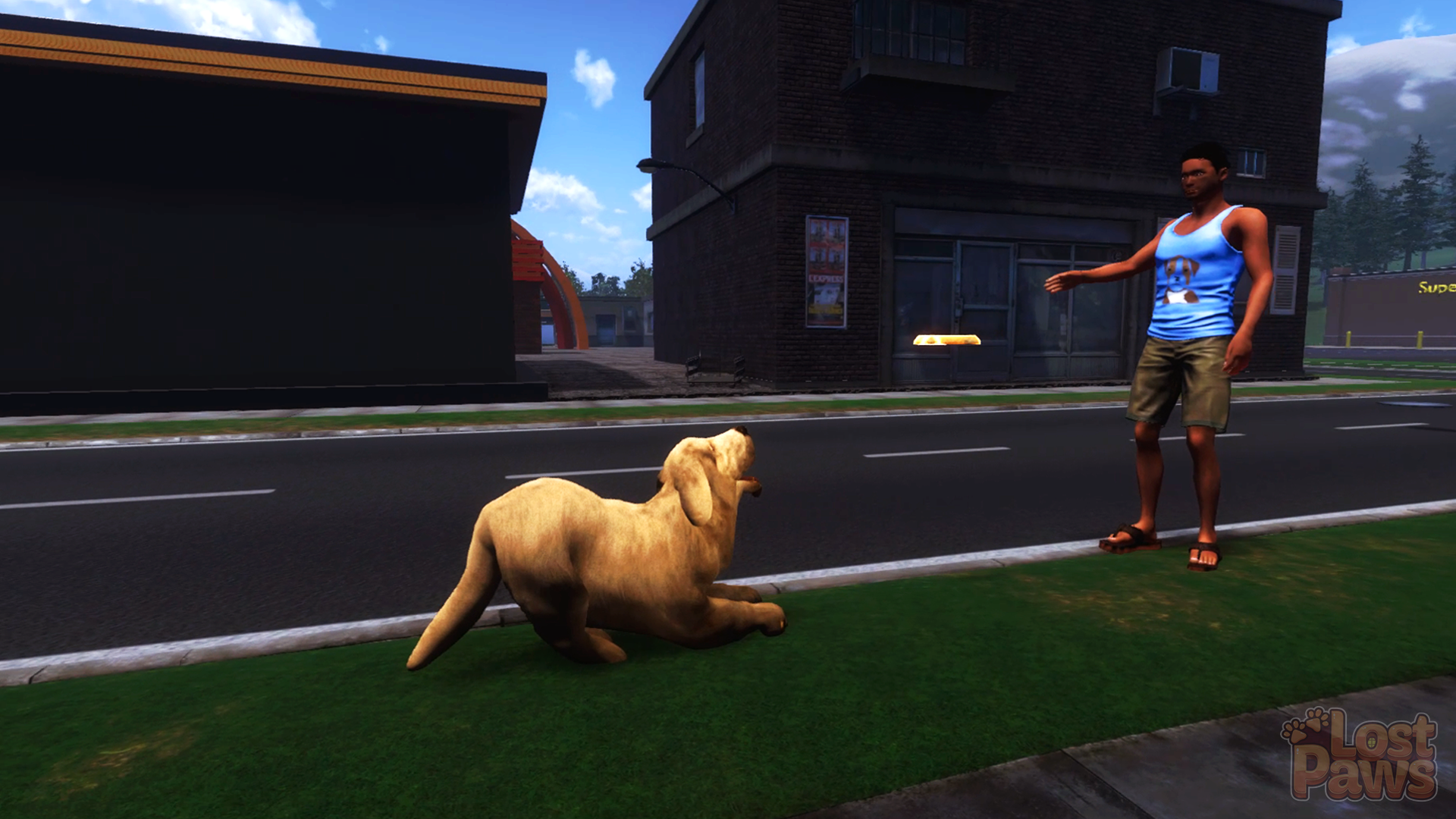 We will be providing development updates, game concepts, and other tidbits as development progresses. If this at all interests you, please wishlist us to keep up to date on all our latest news updates on Steam! Every wishlist helps immensely. Thanks for reading and hope to see you all in the next one!