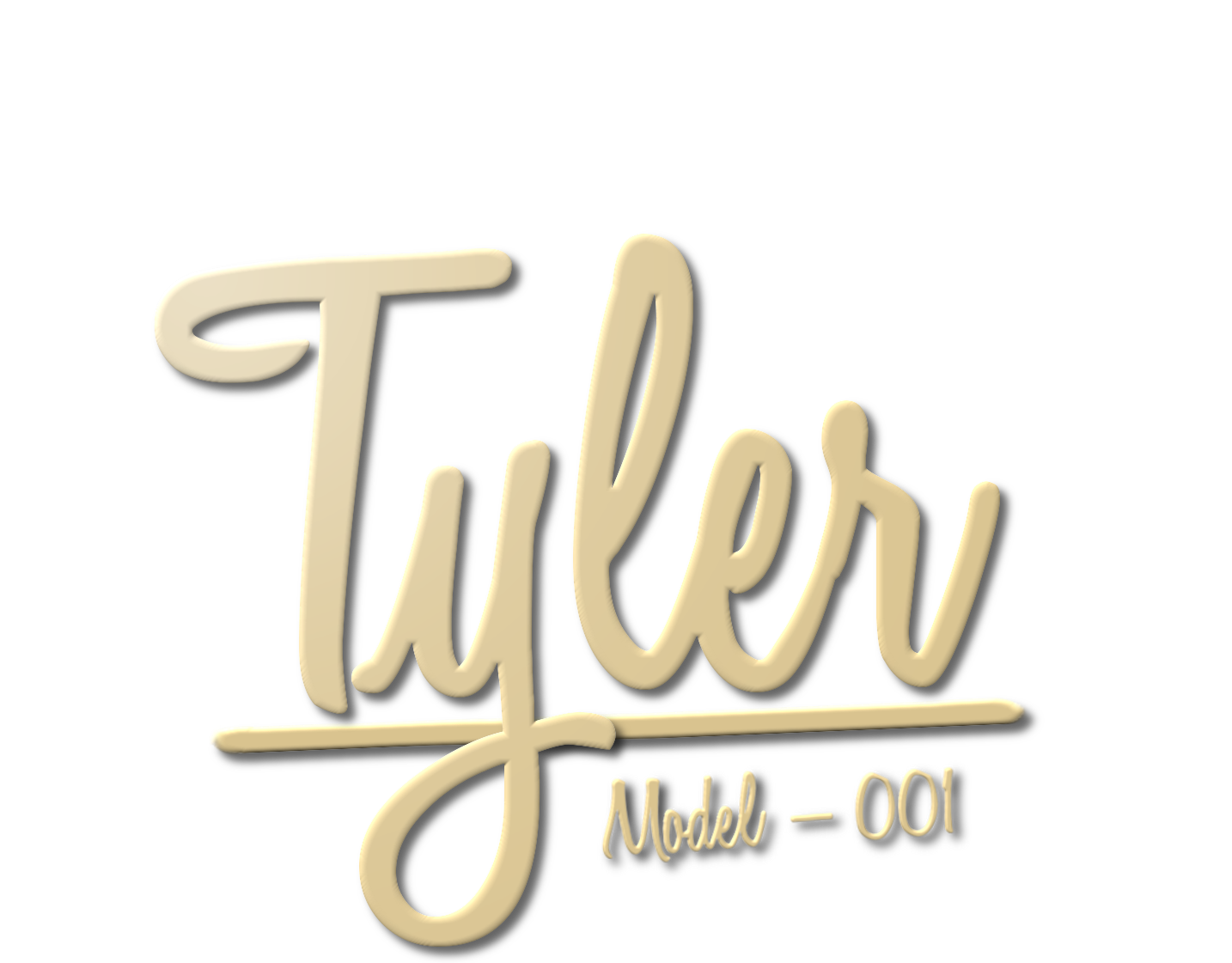 Announcing Eco.
About Eco.
Eco is a story-based role-playing game set in 1952.

You take on the role of a tiny robot named tyler who is accidentally powered up during the height of a thunderstorm and sets out on a journey to find is siblings and to find his creator.
As the story unfolds you will be introduced to a few little helpers that will help you find your true abilities and help you with your journey.
Eco has randomly generated game elements to give everyone a unique experience.
Light is life.
In the world of eco light is your source of energy without light your battery will drain and limit your abilities and will also lead to a complete system shutdown.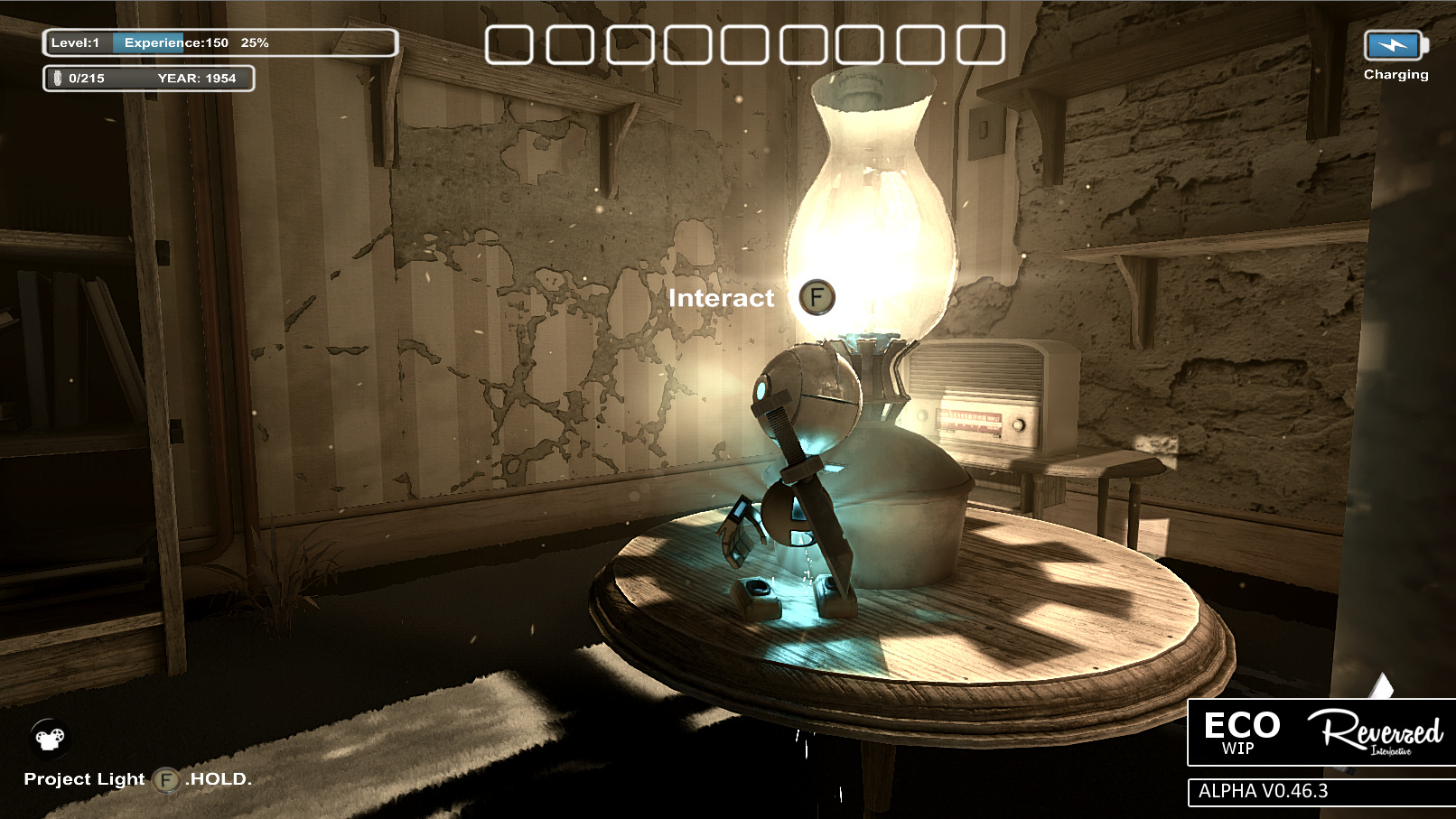 Use light switches, lamps , lanterns, TV's and candles to keep your battery charged.
Time travel
Watch the world around you change as you travel through time to correct mistakes made in the past and learn new tech in the futures.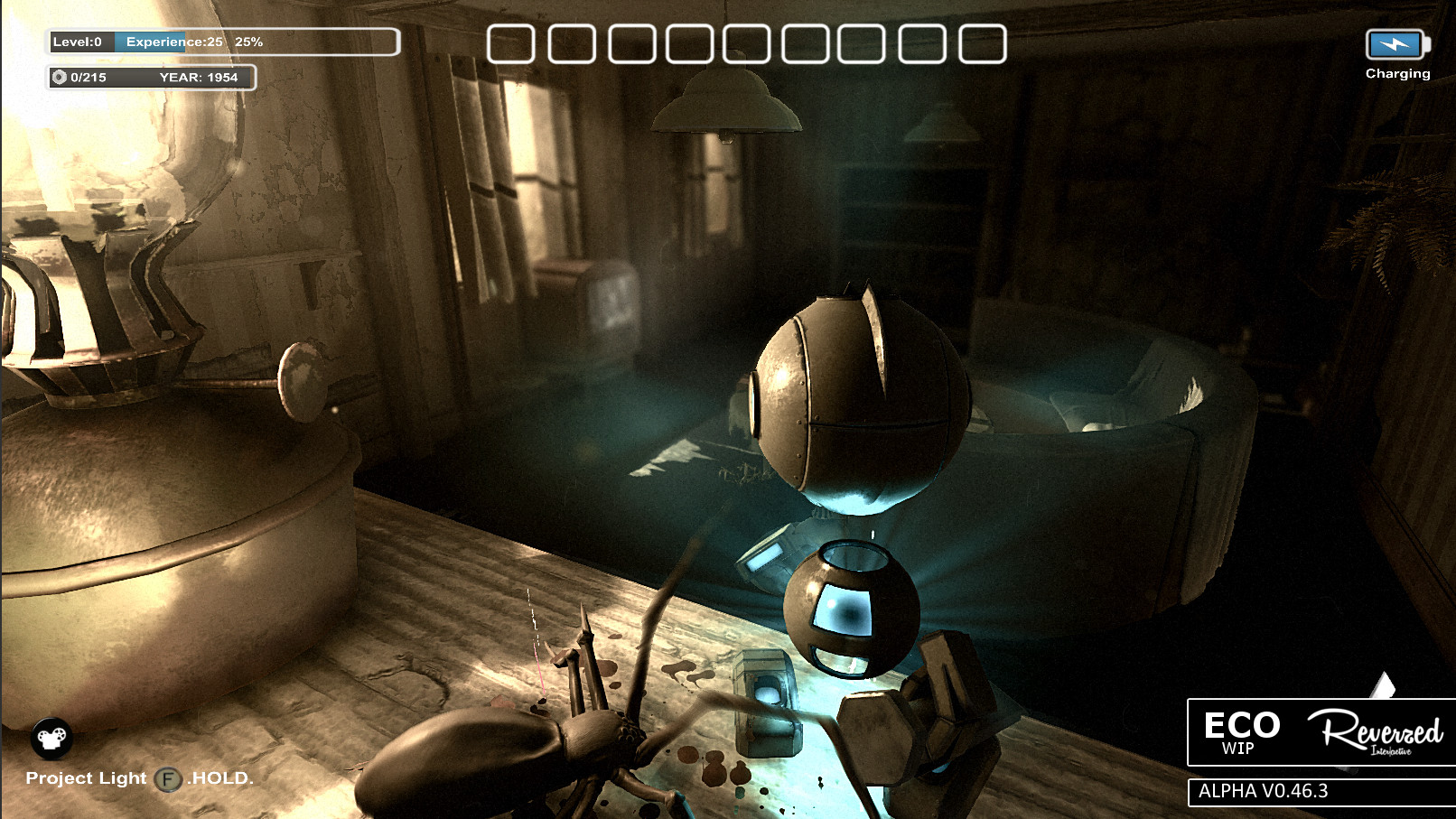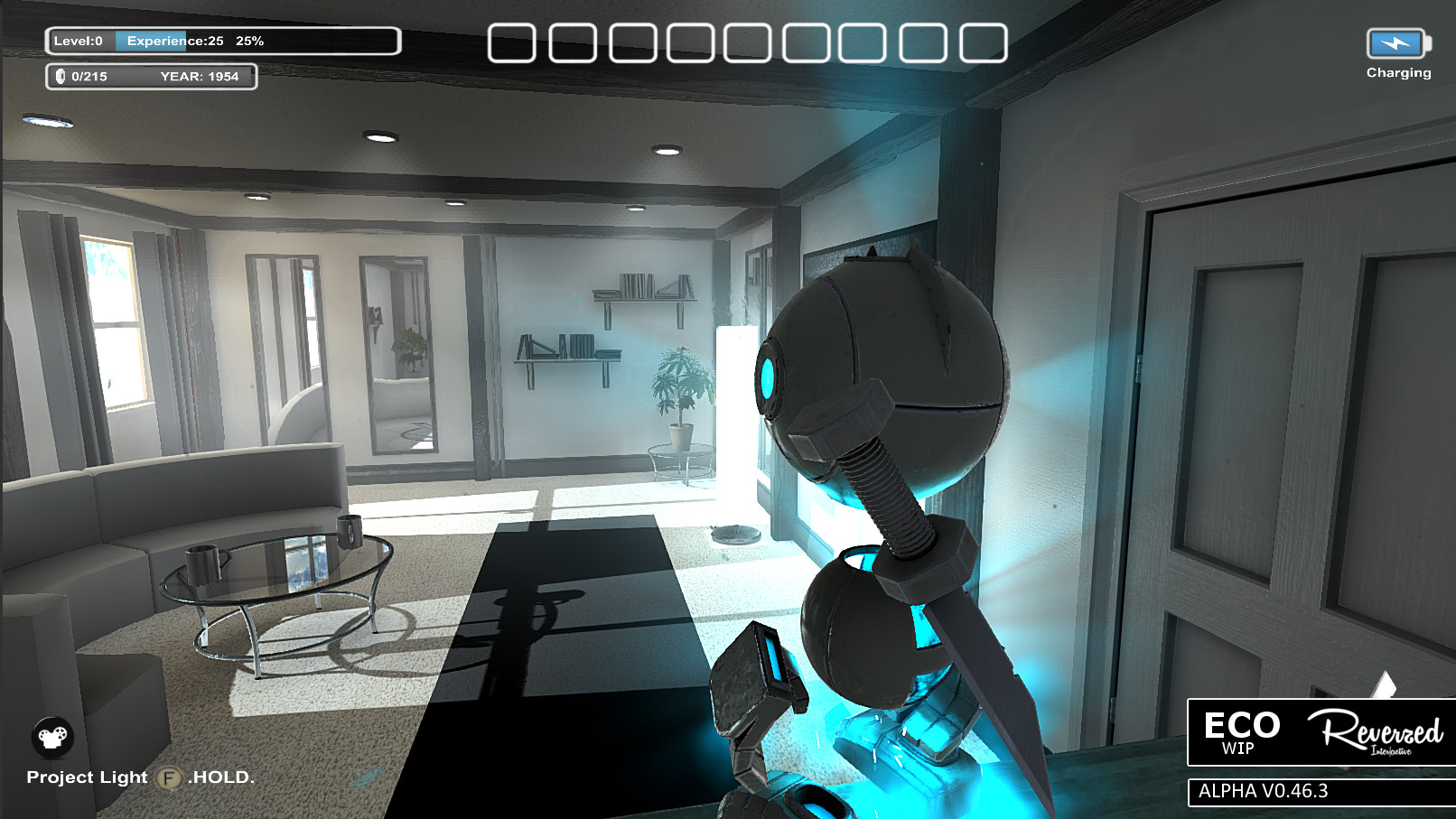 Travel from 1950 to 2016 unlocking new quests and progressing through the story of Eco.
Character Customization
Find new character customization parts throughout the story and unlock bonus weapons and items by completing quests.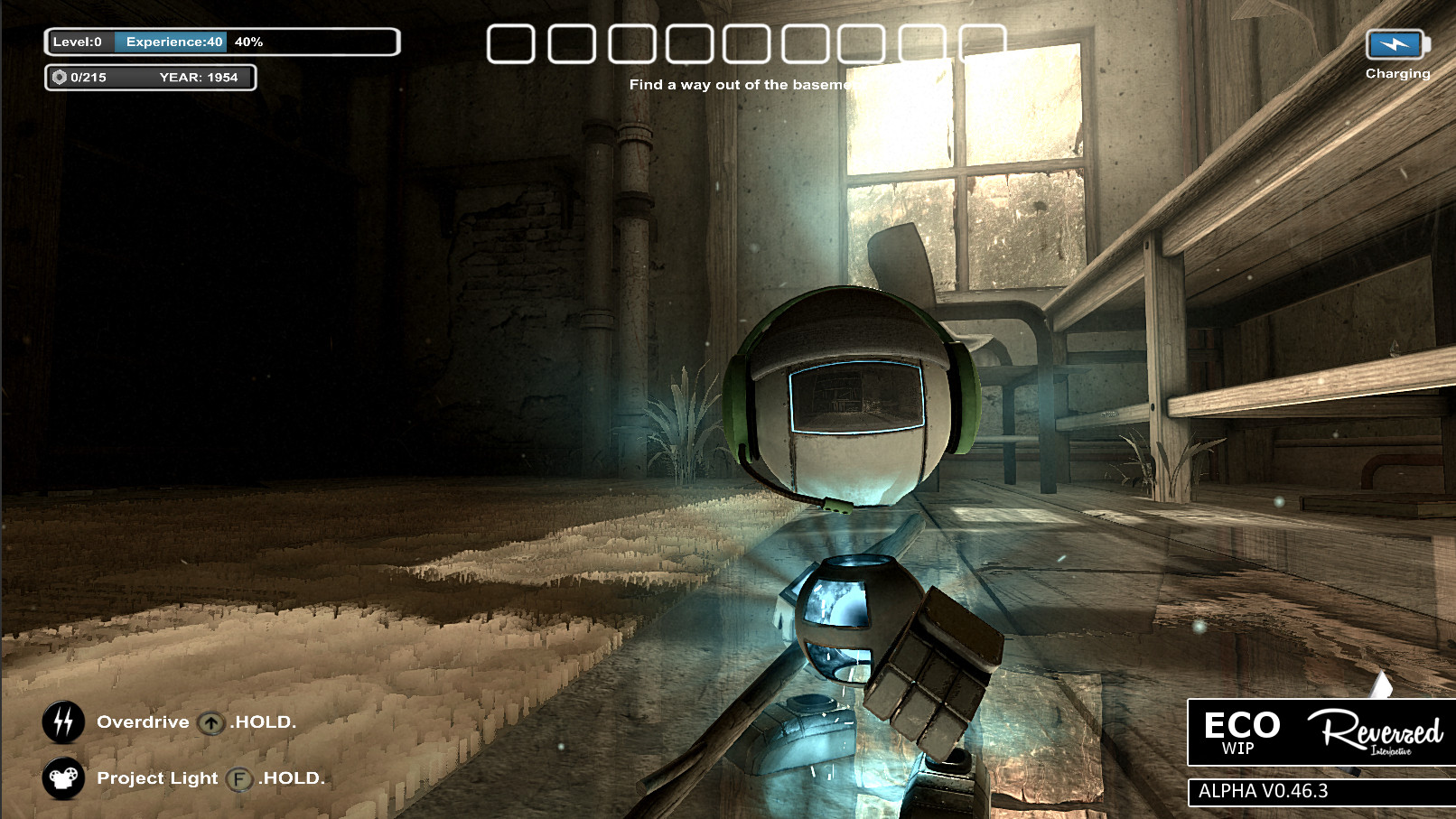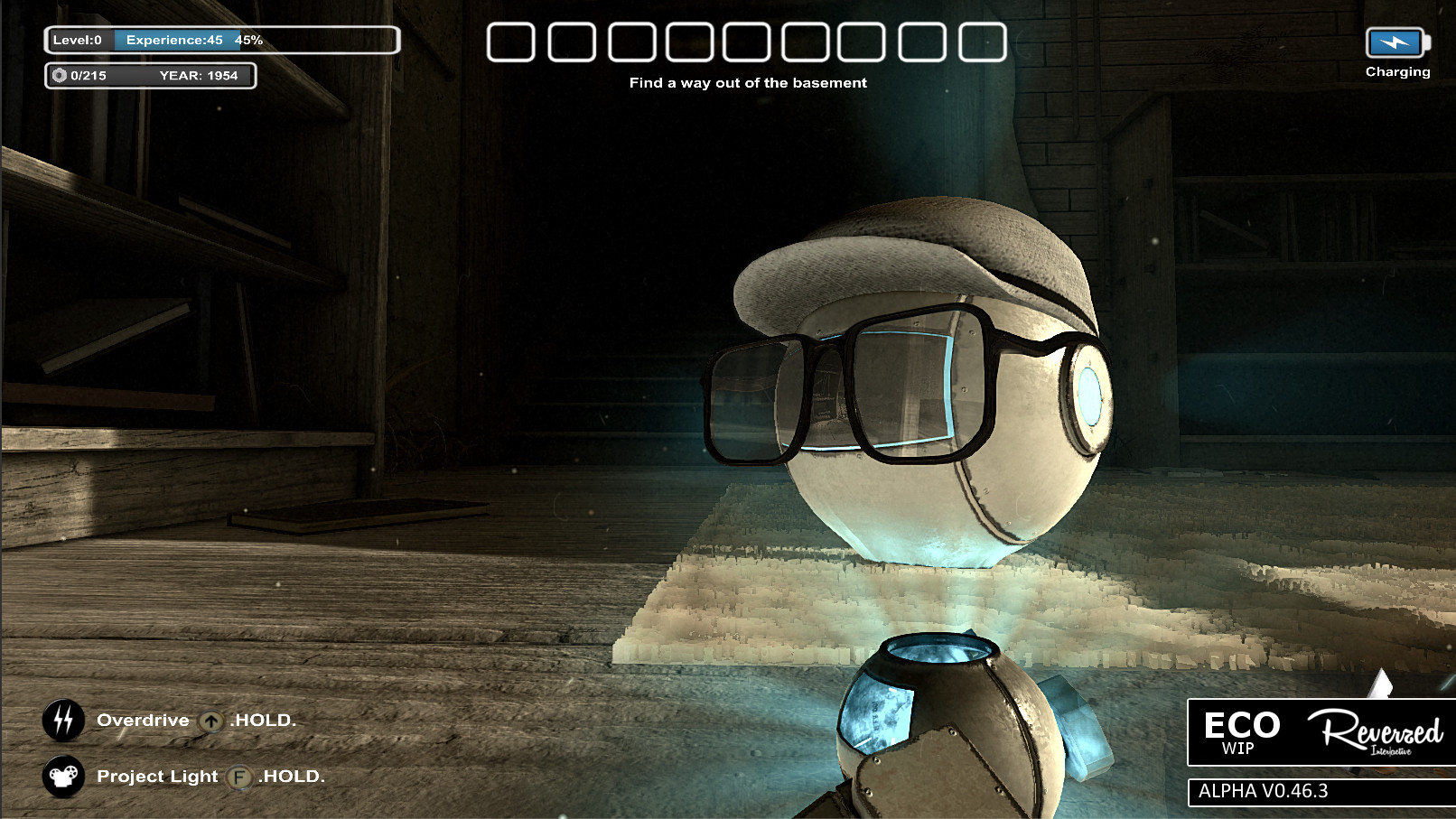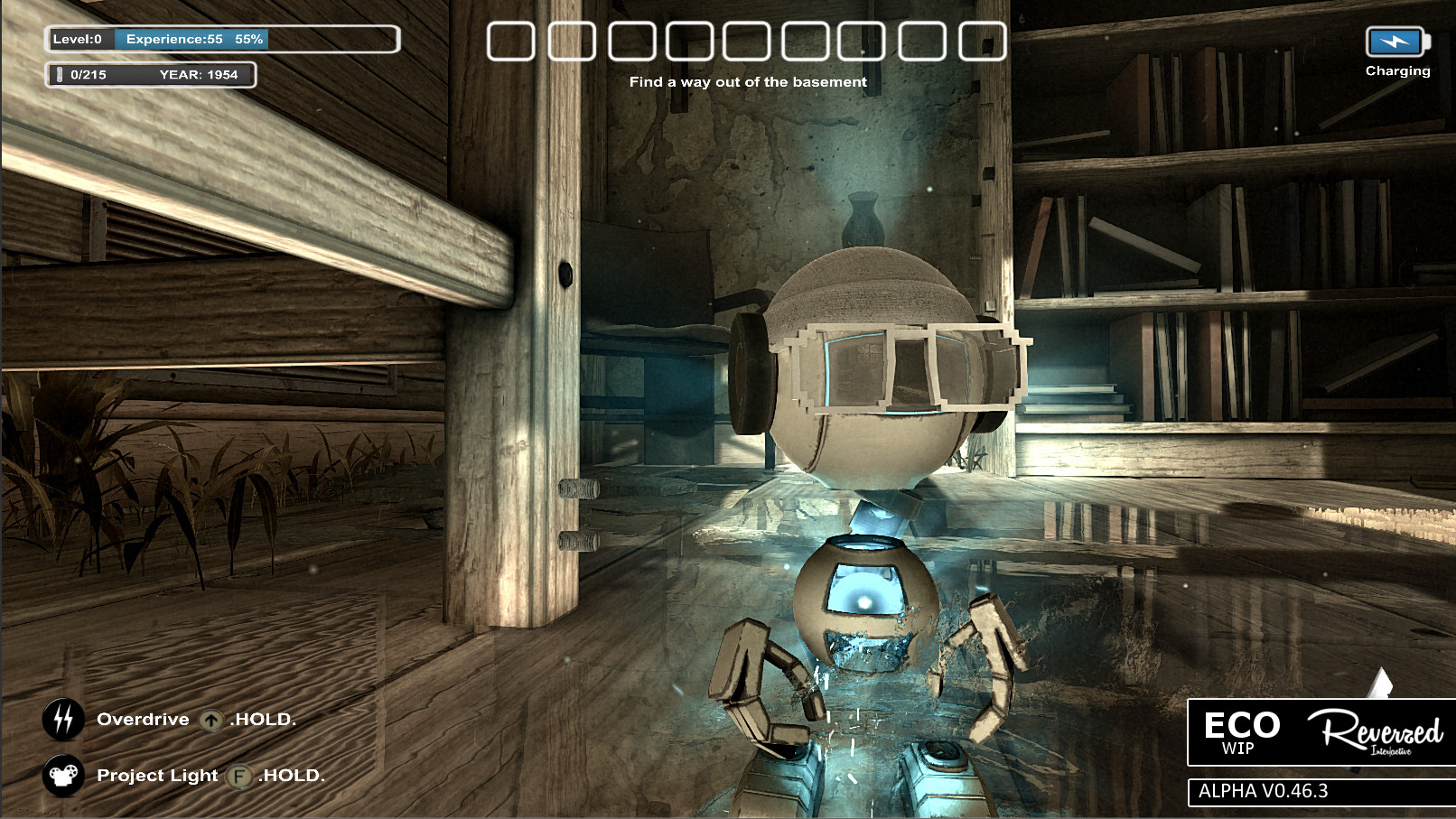 The teaser trailer will be released this week and I hope you all like the look of Eco.