Hi All
I am happy to announce me and alex partridges new game "Dumb Waiter". The game is a funny game we made during ludum dare 28# jam, in around 3 days (we had sleep in between). The theme was "you only get one". We eventually came to the idea of having only one trip to collect as many crockery as possible. This idea evolved into trying to balance all the items on your tray, which made for some really hilarious moments. The game is based around alot of our favorite games but alot of people seem to be comparing it to games like QWOP and surgeon simulator due to the crazy nature of the controls/gameplay.
So far we are really happy with all the positive comments from our fans. Two users were playing the game live and showing it on "Twitch". This was great to watch and alot of the people in the chat were having fun aswell watching him throw the items all over the place.
PR Description
"You are a waiter who is one accident away from being fired. You have one trip to collect as many plates and tips as possible and make it back to the kitchen, navigating tables, avoiding hazards whilst trying not to drop your ever increasing stack of crockery"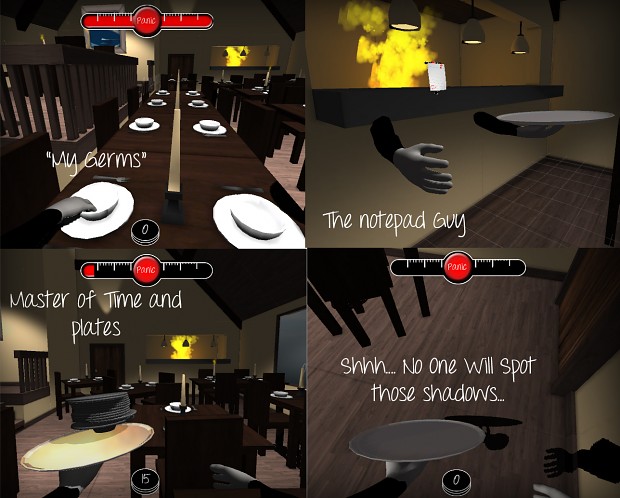 Play Game
Thanks for Playing!