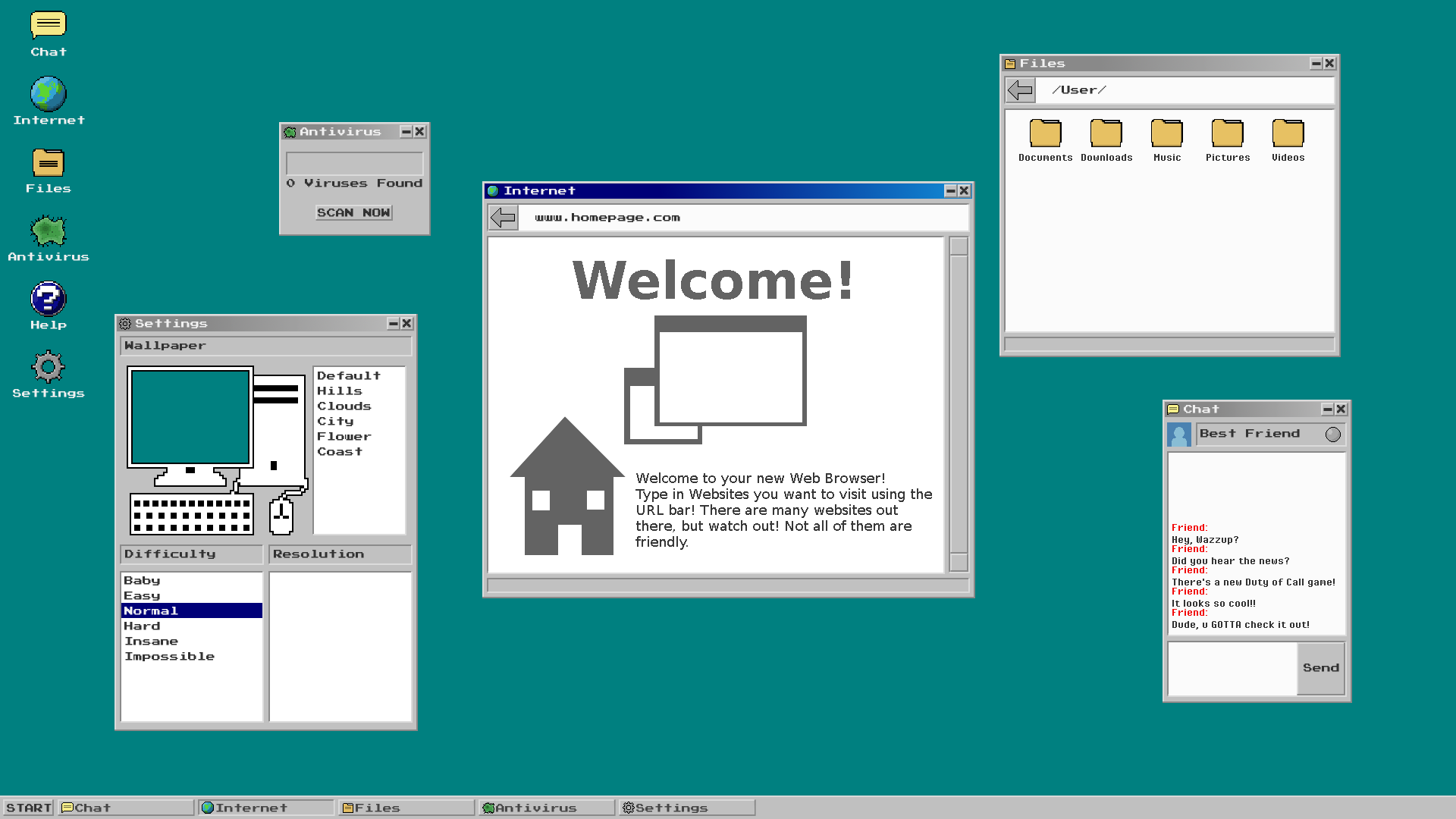 I am proud to announce "Don't Get a Virus," a game where you face off viruses on your Windows 98 styled desktop! I've been working on this game for a few months now, and the first level is nearly complete. After I polish it and add a couple more features, I will be releasing a demo (Give me a few more weeks for that!). This game functions like a parody of the Windows 98 operating system, with similarly styled programs and such. Using your antivirus, you fend off various viruses whose sole purpose is to destroy your computer in exciting bullet hell fights! To control the antivirus, you drag it around like you would a window on your computer, and press the fire button to shoot. Also planned are lots of fun distractions within the operating system itself, like a paint program, and various minigames.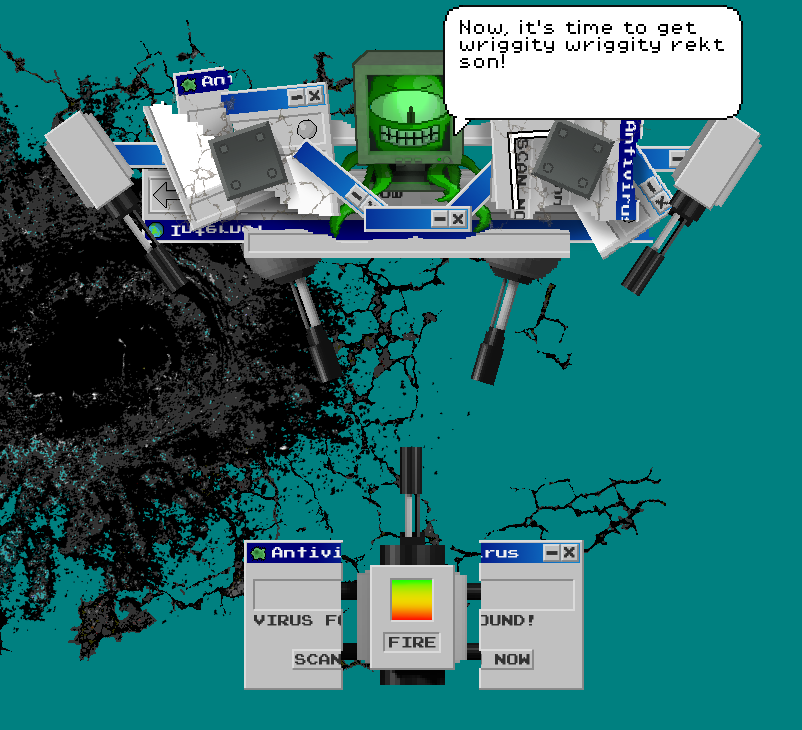 Like I said before, I've been working on this game for a few months, and it still has a lot more to go. The game is being developed with Love2D. The applications used to make the assets so far include Blender, GIMP, and Audacity. I have 4 more major fights planned, with smaller ones in between. Already in the game is an internet browser, settings menu, chat application, antivirus, file browser, and a help menu (which also contains the credits). I also plan to add a video player, image viewer, mspaint like program, some minigames, etc. I can't give a release date yet, as I don't know when it will be finished. I'd love some feedback on what I've done so far!
If you want to see how the game plays right now, check out this early gameplay video!
You can follow development on Twitter, Tumblr, IndieDB, or Gamejolt!