You know that feeling when you say a word too many times, and it loses it's meaning? (it's called semantic satiation)
Anyway, welcome to my day...


Also; we made it to 4000 lines of code today! With no real gameplay!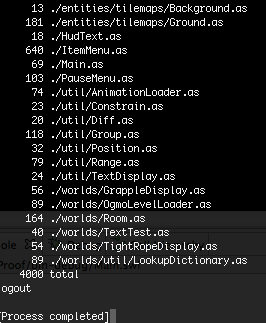 I also did this quick sketch, we're trying to nail the aesthetic of the first area of the game still.