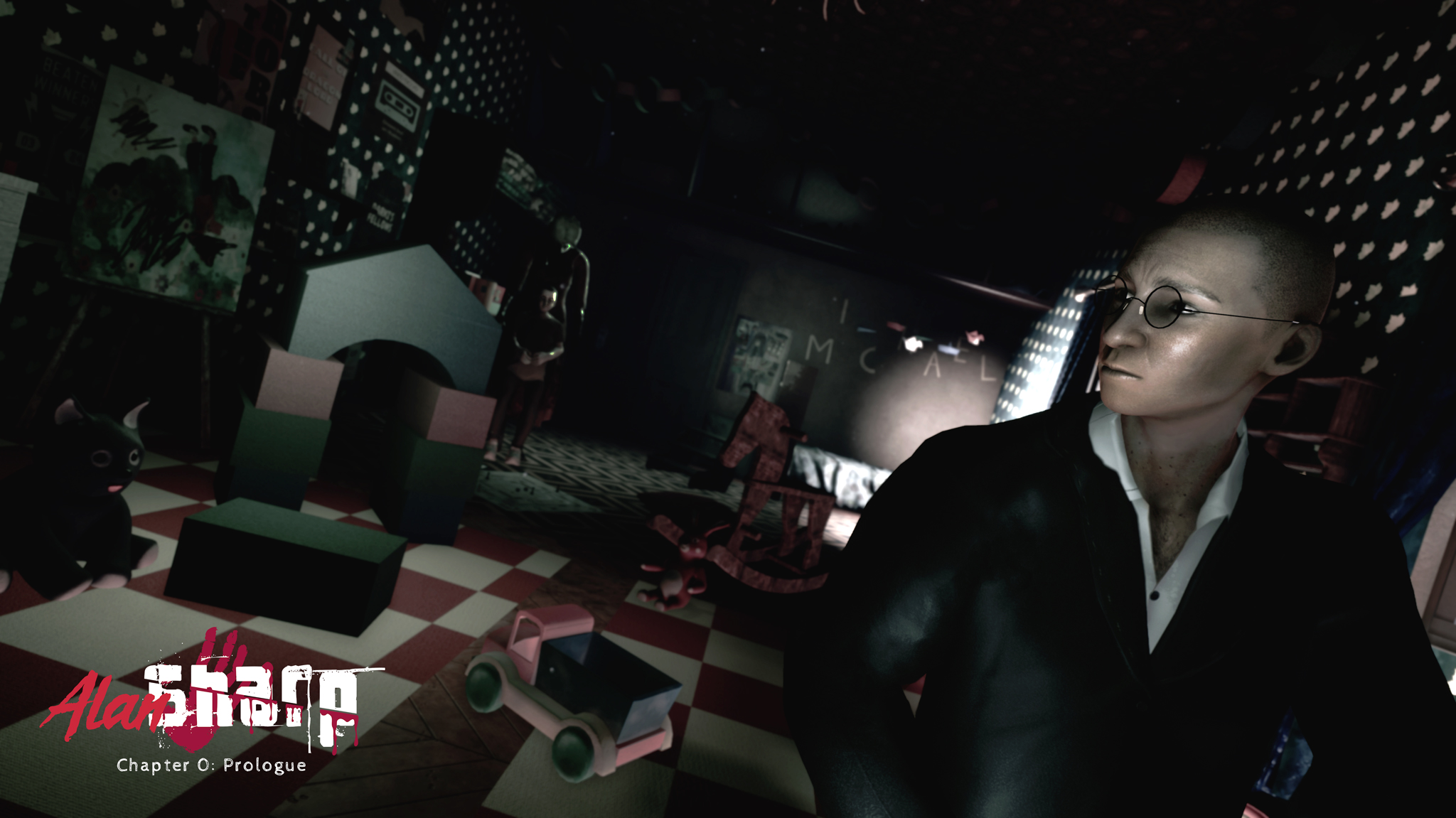 Hey there peeps!

Oh, boy... this is going to be a long one... But, if you're an indie game developer struggling with anxiety, depression, creative block, sadness, you feel demotivated or you're simply someone who loves playing indie games, then I'm so glad you are here and I hope that the story behind the team of Alan Sharp will help you push forward no matter what. That said, let me share it with you.

Alan Sharp - an indie horror/mystery, semi open-world game designed by me & one more guy has been in development for over 5 years now. I'm sure that like most of the indie game devs, it all started like a dream, a passion, an obsessive thing to tell a story, to share your story with the world. I understand you quite well and I'm so familiar with that feel to let all that creative explosion out of yourself.
When we first started Alan Sharp, we had the experience of game development, marketing & game design as close as to a turtle knowing these things. But, we started working on it nevertheless. There was not a single moment when we thought of giving up and the fear of learning something new never bothered us. Got some books, some tutorials, endless video material to study and we pushed on. Like Mr. Schwarzenegger says: "Everything's impossible until someone does it". And these words led us all the way. We were so determined to finish this project, this dream that we have, hoping that one day, when it all comes out, we'll have a game development studio, working the job we love.

Alan Sharp was basically made with 0$ external budget (and it still is), financed only by ourselves. But, the one thing that always keeps us going is this promise we made to ourselves 5 years ago - we'll do everything until this project is released. And we'll go on, no matter what.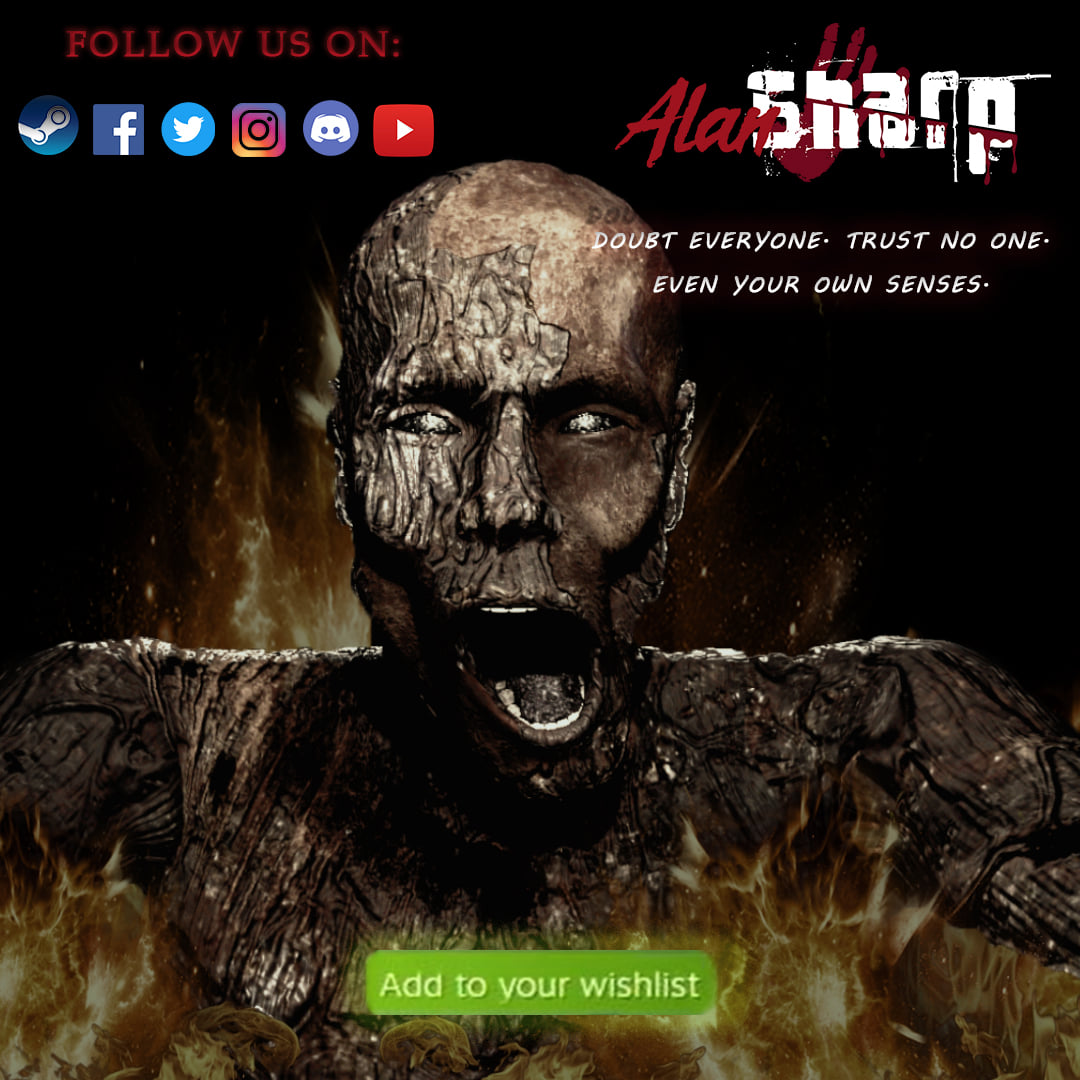 What started as a dream, after a brief time, it seemed as if it turned into a nightmare. Why is that, you might ask? Well, we never considered the time required for the creation of such a huge game, the polishing, the bug fixing and etc. And we are just two. Also, one of the biggest hardships were things that we couldn't do no matter how hard we tried such as music, sound effects, voice acting, marketing plan and etc. So, we realized that we had to find freelancers.

Very soon, me & the programmer of Alan Sharp found ourselves working a full day job, freelancing for customers over the internet and also working on Alan Sharp. We were sleeping irregularly, sleeping for 4 - 5 hours a day, constantly trying to find finances to cover all the expenses Alan Sharp required. Basically, we worked for 14 - 17 hours a day. But, what about friends? Family? Free time for yourself? - you might ask. Well.... we had none.

While many friends were hanging out during the weekends, we worked. Over and over and over again. That is when the problems arose. We found ourselves in a constant loop of overworking & solitude. I do not know if it was luck for not going mad being locked between 4 walls constantly staring at a computer screen, but I guess this strong will, dedication and love towards game development kept us going and going. Now when I look back, I can see both the positive things AND the negative things of such a commitment.
The positive: What we learnt during those five years, constantly working, coming up with ideas and finding solutions to a problem no matter what made Alan Sharp go way beyond what we expected.
The negative: A lot of friends stopped calling us. People who weren't into game development and did not understand the struggle. There were heated arguments with family from time to time, partners being angry a lot and etc.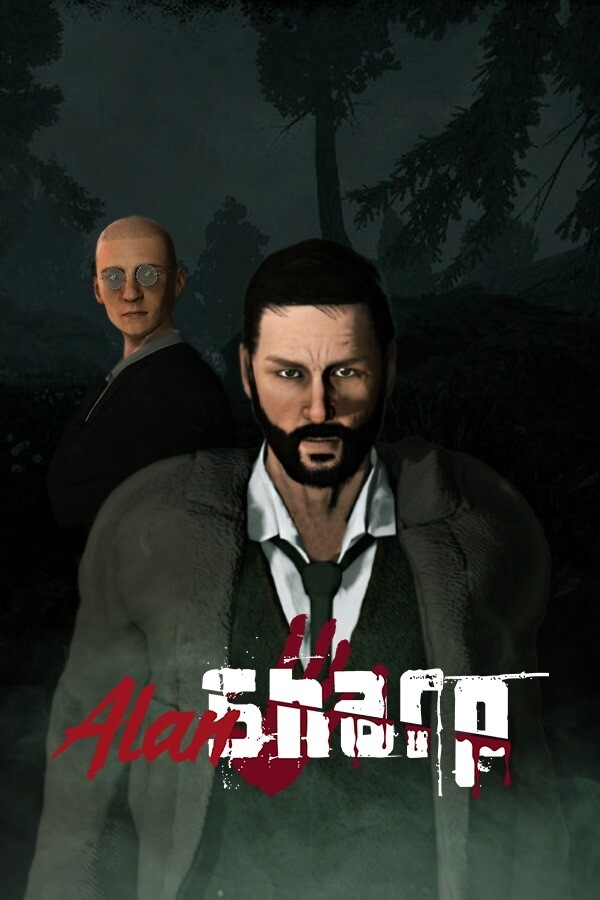 Again LUCKILY, there were friends who completely supported us and understood us! Those issues are long gone and now we're on the right track I must say. We also met A LOT of new friends too, people in the industry with whom we stay in contact even today, helping each other every step of the way.

Thankfully, to a great freelancing deal and the support of the ones we held closest, it wasn't long until we found our own indie game studio - Mystive Studios. The things went upwards ever since. We participated on the both Steam Festivals (summer & autumn), including a third one GDBay quite recently. I remember it when we first applied for them - excitement, anxiety, fear, all of those mixed feelings. But soon after that we noticed that the Wishlists simply skyrocketed and Alan Sharp was getting so much attention, support and feedback from horror fans around the globe that simply made our creative will - explode.
A Free DEMO was unleashed on Steam and in just a few weeks, over 100 youtubers/twitch streamers already played Alan Sharp and the feedback was mostly positive. We immediately grabbed the criticisms and spent a full week polishing, changing and tweaking until the release of the Massive Demo Update. One thing we can see now, as opposed to five years ago is that you never stop learning, upgrading, improving yourself. And no matter what, do not give up on your dream. It might sound a bit cliché, but the statistics/data analytics showed us exactly that. If it weren't for those wonderful people supporting us, smashing that Wishlist button on Steam and following us, we wouldn't have made it this far.
Recently, I spoke to a friendly Indie Game Dev I met on Discord. He told me he had issues finishing his project, his dream due to heavy depression. We spoke for hours. But in the end, I did my best to motivate him to go forward and fulfill the promise to himself. If you are in a similar position, I urge you to do the same. You are not alone.
Now, Alan Sharp is exactly where we would have wanted it to be five years ago. And no matter what, we will continue working on it until it comes out the game that we imagined it to be, the project that we started all these years ago.
Free Steam DEMO: Store.steampowered.com

One small effort for you, but a huge motivational support to us -
Clicking the Wishlist Button on Steam!