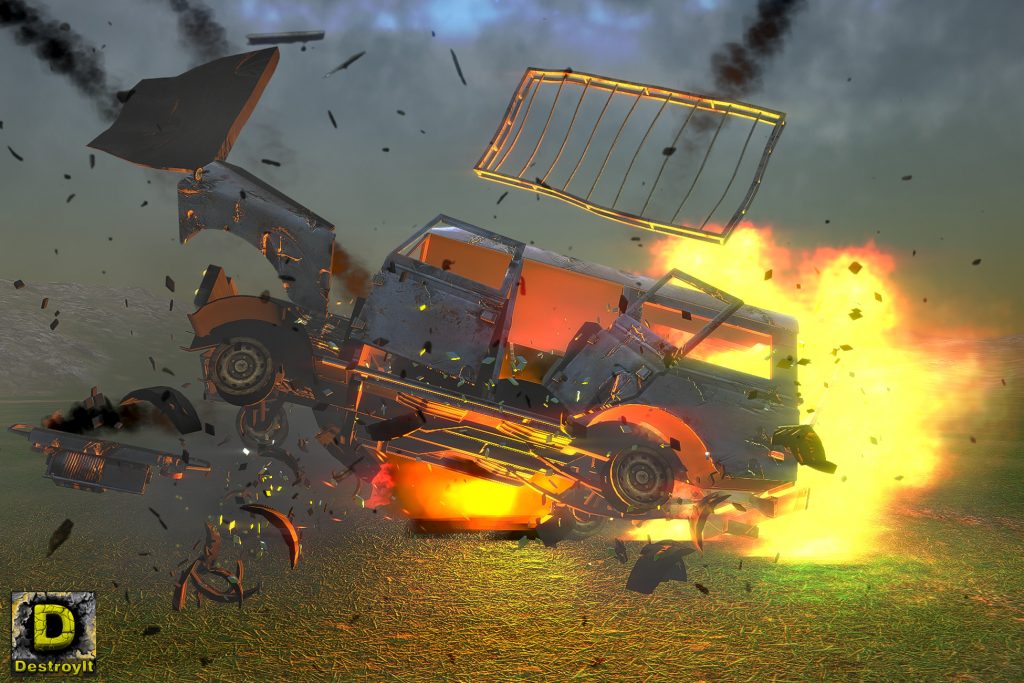 Howdy, everyone!
I got a little bit of news for everyone today. I am excited to announce that we now have the Destroy it Destruction System for AK 2. This will allow us to make environments in the game that will be completely destructible! From Buildings to vehicles, and scenery! Imagine now, walking around on a map in a 40-foot tall battle mech, or some kind of other vehicles. And running over trees and knocking them down. This system will allow us to do this!
Here is the link to it. So everyone can check it out!
Assetstore.unity.com
Quoted from the store.
DestroyIt is a highly optimized destruction system that provides multiple options for handling the damage, repair, and destruction of objects in your games.
Objects can show visible progressive damage (which can even be repaired) using the Standard shader and customizable damage textures. You can also play damage effects at any damage level, for instance, an engine that starts smoking at half health and catches on fire at one-quarter health.
Destruction can be simple or realistic, from playing a particle effect to replacing the object with a pre-fractured prefab. You can even combine the two for a more extravagant effect.
DestroyIt is designed to handle mass destruction efficiently. The framework provides tools for limiting particle effects and debris when many objects are destroyed at once, or are farther away from the camera. Object pooling is also used to optimize memory allocation.
Anyway, this system will allow us to make all kinds of destructible stuff for the game. I for one are very excited about this. And keep an eye out. Soon I will show this in action. Only to patreon supporters first though! So if you want to see this for yourself and watch one of our units destroy things around an environment. Be sure to become a patron member soon! Because you will be missing out on a lot of cool things for the game that we will be showing off next month!
From our space map to destruction galore! Next month I am planning a whole slew of new content to show here! So please become a patron asap or you will miss out on all kinds of awesome stuff.
In the meantime here are links to everything Assault Knights 2 Related! Be sure to check them out too!
Assault Knights 2 Main Website.: Ak2.assaultknights.biz
AK2 ModDB: Indiedb.com
Facebook: Facebook.com
My Twitter: Twitter.com
Littlerebel's Twitter: Twitter.com
Patreon: Patreon.com
Team Members Page: Ak2.assaultknights.biz
Game Overview: Ak2.assaultknights.biz
Instagram: Instagram.com
DRGS Discord Discord.gg
AK2 Discord Discord.gg
So be sure to keep an eye out as we continue to give more news! Also please donate to the game.
If you can! We are in need of funds too. You can donate here. If you want to!
Donating to the project will get us a lot of things we need for the game! And Monday is the start of Black Friday over in the unity store it could really help us get a few other assets we would like to get as well!
So please help us out!
Thank You!
Night Hawk