Hi everyone, this is Dave from 804 Game Studios. Recently I have been busy with designing, documenting and prototyping my new title Aerial Ruckus. I am proud to announce that not only will the title be released on PC, but also Playstation and Xbox consoles. I'm blown away that a little indie company like 804GS will soon be able to find their game on the PSN and Xbox Store. It really is surreal. Not only that, but we were able to get a license with Wwise for our audio. They have some great options and integrations for 3D audio that'll help bring our game to AAA quality.
In this first DEVLOG of many, I briefly discuss the roadmap for Aerial Ruckus and what is in store for the 804GS.
In order to have a solid game, you need to start with solid mechanics. I have been developing a lot of foundational aspects to the game, such as flight mechanics, basic weapon functionality, and custom tools and resources that'll assist with the development and updates to the game.
Creating ways to automate aspects of the development means that I am now able to create more characters, aircrafts and weapons in a lot less time. This month I primarily worked on flight mechanics and getting the control surfaces of the aircraft functioning properly to user input. There are still tweaks that need to be made, but I feel that I've made good progress with finding the happy medium between an arcadie feel and having a true flight sim.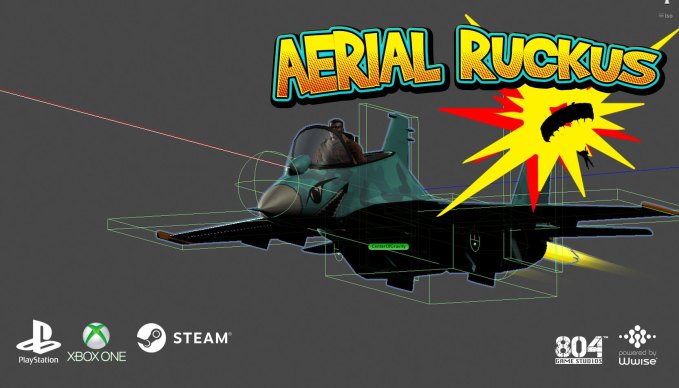 This month I also started stubbing in some weapon functionality and currently have a working machine-gun with impact effects.
I am super excited about this project and am trying to release it around a year from now.
804 Game Studios™ on YouTube: Youtube.com
804 Game Studios™ on Twitter: Twitter.com
804 Game Studios™ on Facebook: Facebook.com