Killing hordes of persistent little goblins and demons in Adventure Craft can prove to be a hard days work! Especially when you are all alone in this crazy world.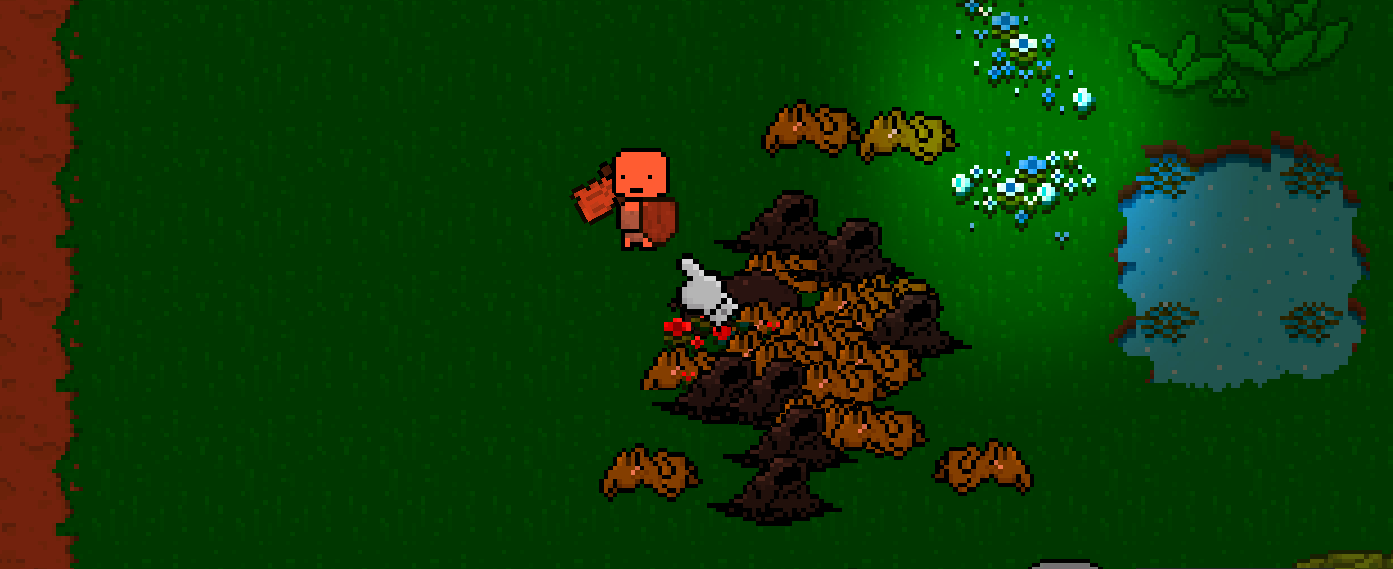 And in the dead of night, when the deepest pits of a hellish alternate dimension open up, and start spewing unspeakable terrors into the darkness, you might need a little more than a shabby wooden shield and a rapier wit if you hope to see the sun rise again!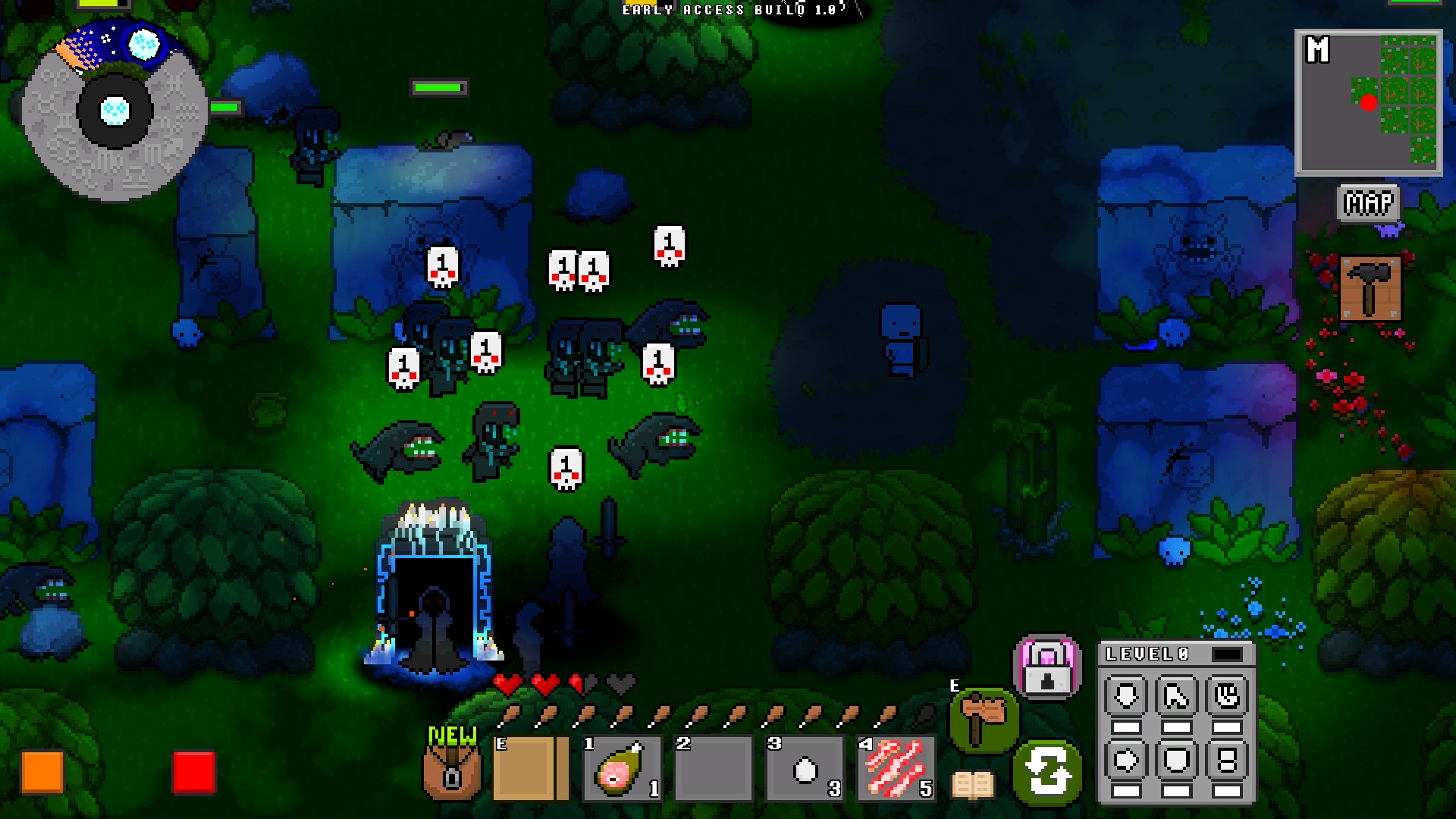 Creating Clones
If you've been there before, then cloning a few friends may be just the thing to put a smile back on your face! Cloning some party members couldn't be easier. All you have to do is collect the items needed to craft a Cloning Vat, toss in a Lifeless Dummy (commonly sold or dropped by shady looking so-and-so's), acquire a Wandering Soul (typically dropped by defeated ghosts), and feed the thing until it comes to life! Easy.
Each time you add food to the cloning Vat, the progress bar increases. Inserting better food will make the process faster. Once the progress bar is full you simply hit create, and boom! You have created a new friend for life! Unless...
You cut corners! Sometimes you just don't have the time to nurture an inanimate object into a helpful entity that is indistinguishable from a human friend that will follow you to the ends of the earth. Sometimes you just want to roll the genetic dice and see if they stick to the wall! In that case a mutant clone my be more to your liking.
To get a mutant follower you simply take the cake out of the oven before it's done! Press the create button before the progress bar is full and"something" will pop out ready to fight for you.
There will be many different kinds of mutants, each with their own pros and cons. You never know what is going to pop out of that vat so create mutants at your own risk. These disgusting monstrosities are much easier to create than a standard "perfect" clone, and can actually be quite useful if you know how to handle them.
Mutants can't follow orders, or be programmed like a perfect clone can, but most of them know that you are their mama and will do their best to follow you around and protect you. Create an army of them and wreak havok on an unsuspecting world!
Quick Crafting
A feature that a lot of our players have been asking for is a way to "Quick Craft" items. We have now implemented this for the Early Access version of the game. You will be able to quick craft straight from the recipe book. Recipes will now show you how many items that you have/need to make the object, and you simply click on the button to instantly create the item. Quick crafting will also work for repairing and reloading weapons and equipment from the recipe menu. This new system makes creating items much faster and easier!
Note: You will still have to activate a workbench to "quick craft" items that require more than three crafting slots!
If you would like to try the Pre-Alpha Demo of Adventure Craft you can get it below! NOTE: Features in this blog post may not be present in the Pre-Alpha but will be included in the Early Access version of the game.



THANKS FOR READING! If you would like to stay updated about Adventure Craft you can...

follow me on Twitter @iENDERi or visit the official site for the game. www.adventurecraftgame.com
Also please like our page of Facebook! At Facebook.com