Halloween has arrived and The Amazing Fantastics is on sale to commemorate the event!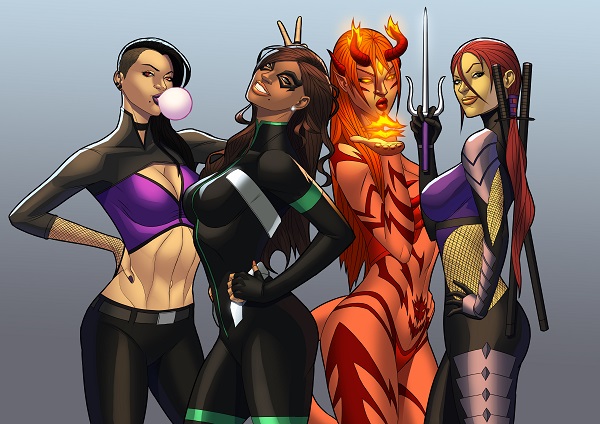 Our Halloween event adds two new summons you can recruit to your squad. Act fast, once the Halloween event is over these summons will become much more difficult to obtain.
Slasher Jack
The spirit of a 1980s serial killer returns from the depths of Hell to haunt the city of Utopia this Halloween. Slasher Jack's signature axe contains his soul, and whoever holds it can summon him. He deals heavy neutral to the target, 20 times the user's level to be exact, making this one of the strongest attacks in Issue 1 in terms of raw damage.
Emily
The victim of a horrible attack as a little girl, Emily's spirit is unable to move onto the afterlife. She dwells on this earthly plane, trapped and full of rage. When summoned, her bloodcurdling screech will paralyze all targets for several turns, leaving them vulnerable to attack.
Steam Sale
We're on sale on Steam until November 6, grab this deal while you can!
Become an NPC in The Amazing Fantastics
Want to become an NPC in The Amazing Fantastics: Issue 2? All you have to do is leave us a review on Steam and you'll have the chance to become a citizen in Utopia alongside Singe, Gunslinger, and the rest of the crew.
We hope you enjoy Halloween!