A-Star Theft is finally released.
The newest features and improvements have been outlined below.
---
Finished Story

The story of A-Star Theft has been finalized.
Forty missions tell the story of Logan Huntborn and his crew,
while also offering interesting scenarios to complete.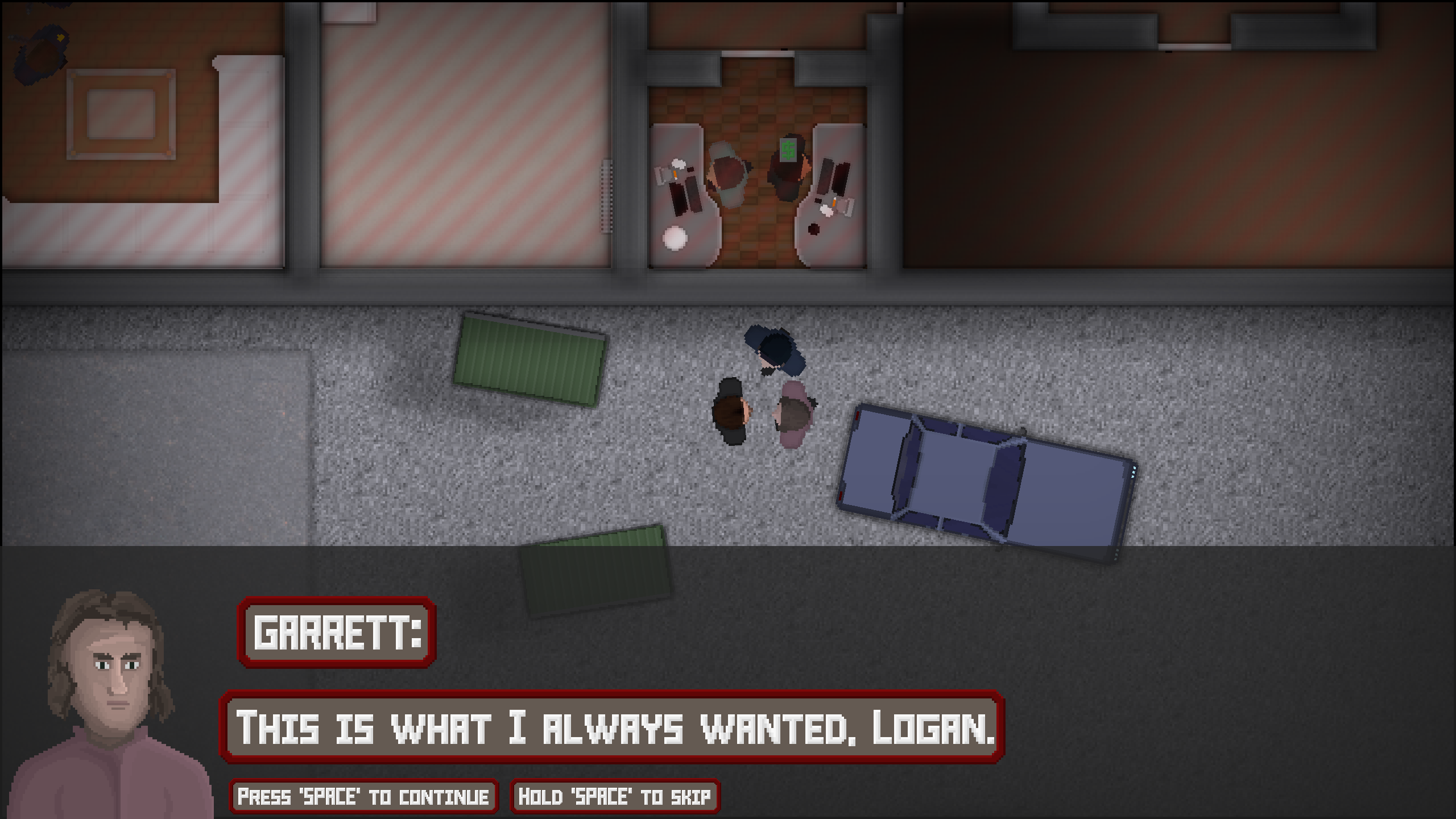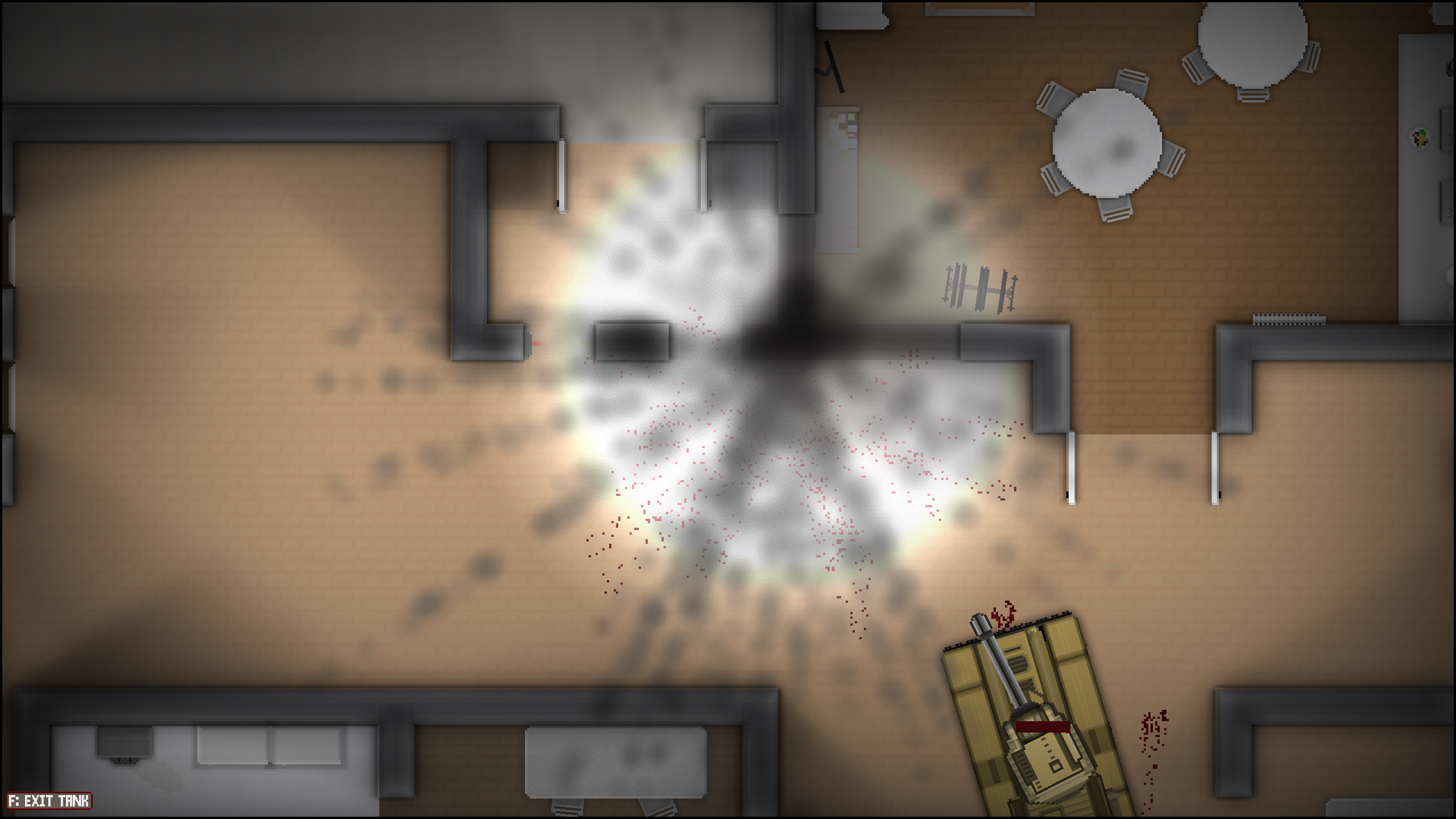 ---
Main Menu Overhaul

The main menu has been significantly improved.
It has gotten a new color scheme matching an overall change in aesthetic, more animations and details,
as well as a new music track.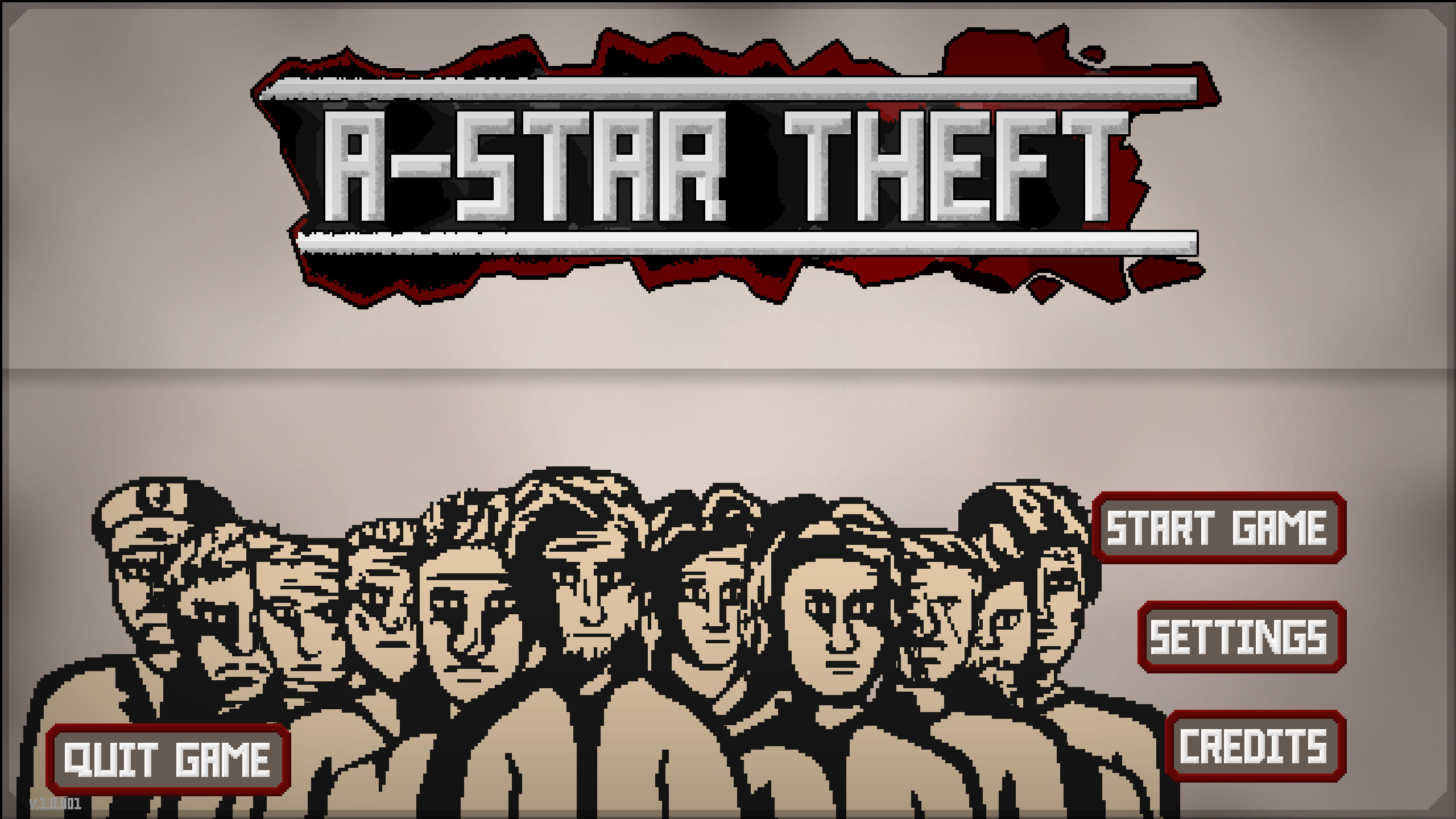 ---
Improved Overview Mode
The Overview Mode is an essential part of the game. While active, you get a zoomed out view of the map, allowing you to plan out your moves.
New features for Overview Mode include icons for points of interest, such as fire alarms,
circuit boxes and camera guards, and the ability to place custom markers.
It also shows the level of police aggression, which will increase or decrease depending on how you play.
You can also read a short description of the mission, in case you missed the dialog leading up to it.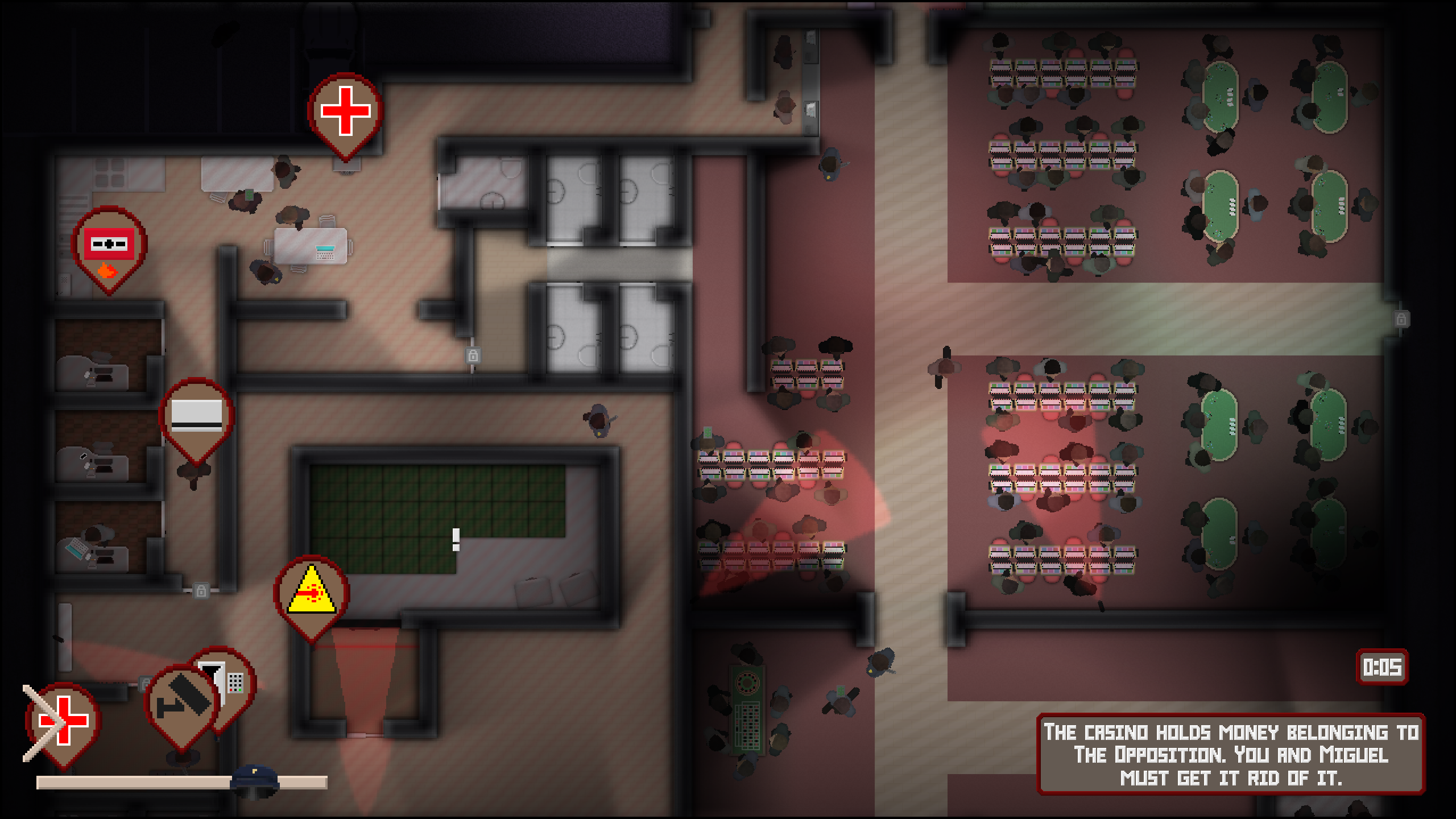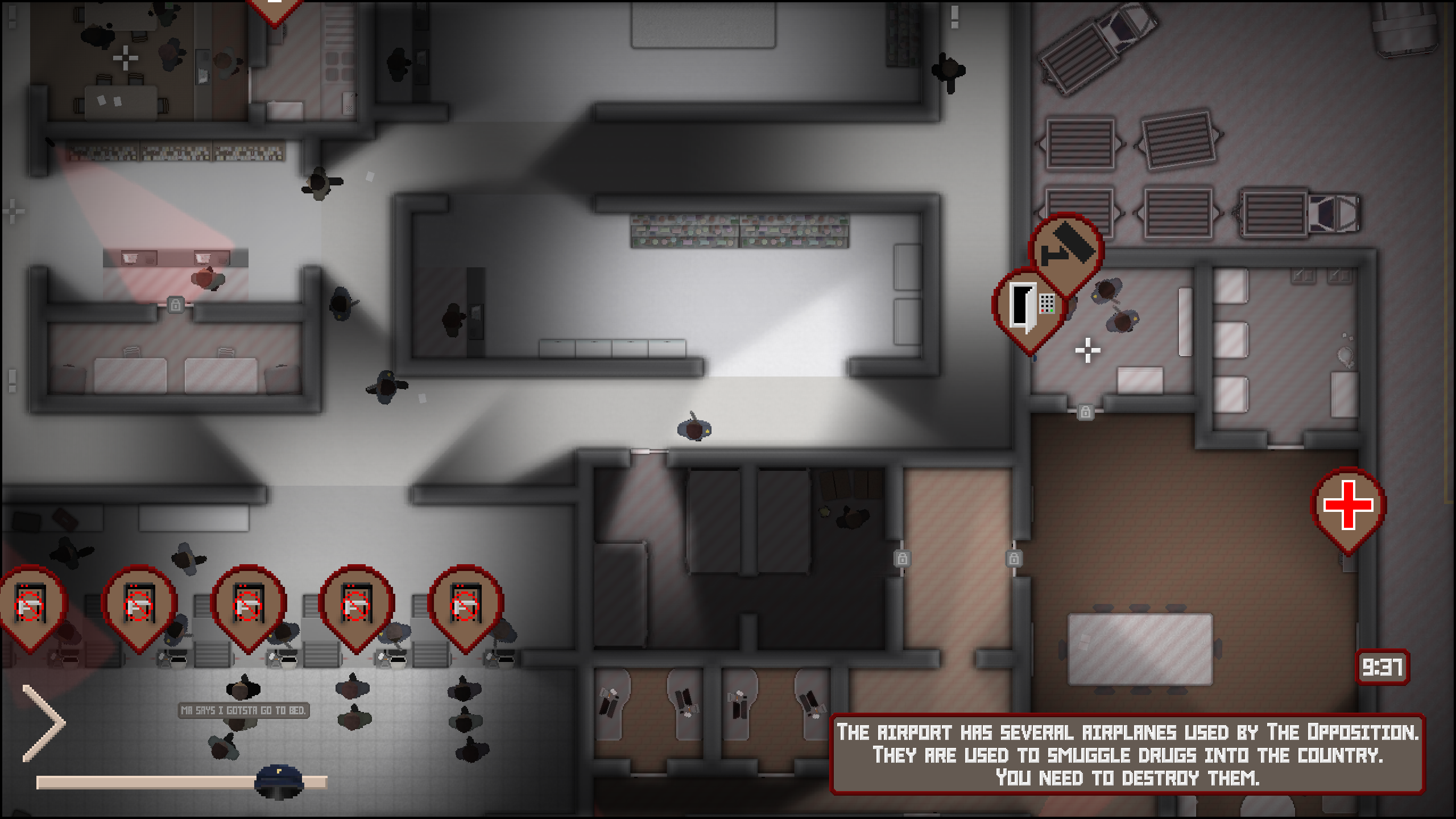 ---
New Audio
The game now features several new music tracks, which goes beyond double the amount of the last update.
Every track now has three different versions, changing depending on your play style.
Stealth, Intimidation, and Action. Each of them with a different atmosphere to set the mood.
More sound effects have been added. For example when tying civilians, killing enemies, and using Power Killers.
---
Future Development
I have a lot of ideas planned for A-Star Theft.
Despite the game being released, it will continue to get updates in the future.

New features implemented since release:
- Freeplay: create your own character and play through more heists and challenges.
- New equipment: Take advantage toxic gas, noise emitters, thermite and liquid nitrogen.
- New security: Some buildings are now fitted with high-tech security
Here are a few ideas already in development:
- New enemies: Dogs, drones, and bomb squads, along with others, have been mapped out.
-Multiplayer: Play together with friends in both cooperative and competitive game modes.
---
I hope you like A-Star Theft!